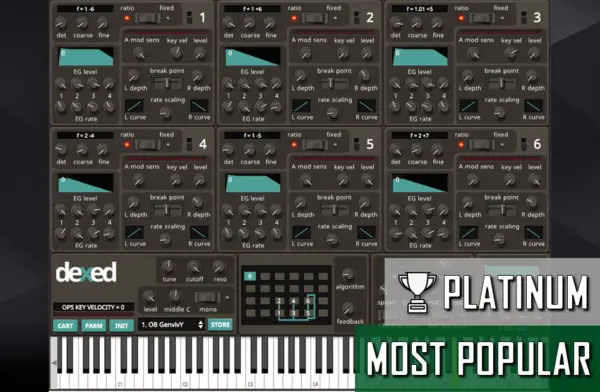 ★★★★★
Dexed is a highly versatile multi-platform, multi-format plugin synthesizer that is closely modelled on the iconic Yamaha DX7.
The interface has 144 automatable parameters in the form of various sliders, buttons and knobs on one single panel. This makes it appear quite overwhelming and confusing, but once over the learning curve it's a very powerful piece of free software.
Dexed can also load any of the classic presets from Yamaha's hardware synthesizers like the DX7 or the TX81Z, which can then be manipulated to a crazy extent.