8 Best 808 Sample Packs in 2022 (100% Royalty Free)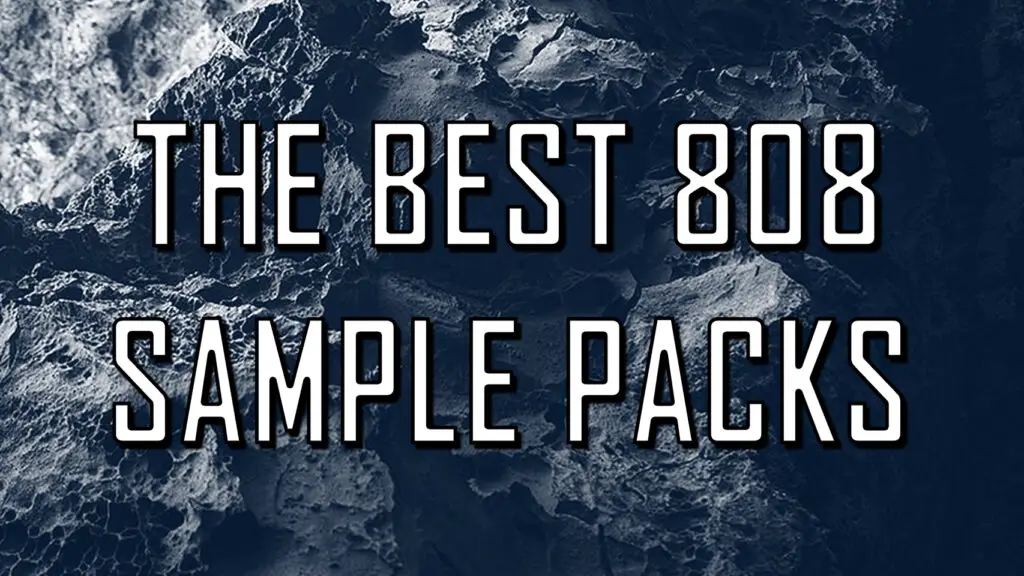 "What are the best royalty free 808 sample packs out there?"
The powerful, thunderous sound of an 808 bass drum has become a defining sound in modern music, in particular hip hop. The 808 sound originated as a default sound of the now-iconic Roland TR-808, a drum sampler released in the 80s.
The 808's rumbling yet rounded tones can be found in very early hip hop. For example; LL Cool J, Run-DMC, Public Enemy and Beastie Boys used this sound extensively.
Since then, the 808 has transformed from a very specific sample to a ubiquitous sonic concept. From smooth, true-to-the-original uses such as Kanye West's "Love Lockdown" to the aggressive, distorted 808s found in most trap music, the modern 808 sound takes on many different forms.
The Best 808 Sample Packs
Whether you're a beginner or an advanced producer / beatmaker, having a strong, professional quality collection of 808 bass drums can be a game-changer. Even if you don't produce hip hop, many other genres, such as house or future bass, often contain 808 sounds.
Most DAWs come with a few default 808 sounds, but if you're serious about music production you probably shouldn't be using stock DAW sounds anyway.
There are a huge amount of royalty free 808 sample packs out there, and finding the right ones for you can be tricky. Over the many years of making hip hop beats (and other genres), I've downloaded countless 808 sample packs, some of which I've used extensively, and some I wish I never downloaded.
So here is my guide to the best royalty free 808 sample packs I have found anywhere on the web. Hopefully this list will give you an idea of which 808 sample packs stand out from the rest and which are just not worth your time or money.
---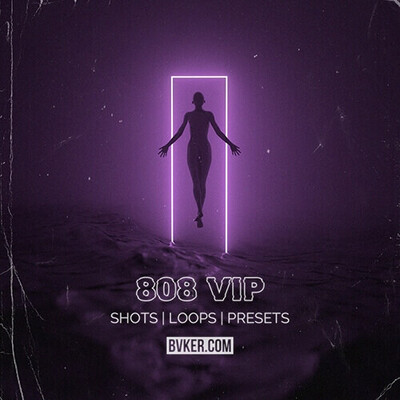 We've written about BVKER products in the past, and they continue to release superb quality sample packs across a range of genres.
Their "808 VIP" sample pack absolutely had to be included on this list for a couple of reasons. Firstly, the sound quality and sonic character of the 808 kicks is sublime. When browsing through the 808s in this sample pack, it is immediately apparent that a lot of care and perfectionism has gone into each sound, and the work has paid off.
With this pack in your arsenal, you'll have everything you need to build deep, booming 808 basslines in minutes. The 252 Multi Shots alone are incredibly inspiring, and offer an interesting, highly diverse range of 808 styles.
The second reason I had to include this part is the incredible variety of 808 sounds. There are sounds in this pack that would be perfect for hip hop, trap, d&b, EDM, house, and countless other music genres.
808 VIP by BVKER is without a doubt one of the most comprehensive, powerful 808 sample packs out there in 2022.
Specs: 704 Total Files | Total File Size: 256 MB

---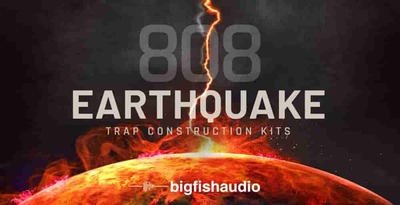 If you're looking for an absolutely massive amount of of 808 loops and one shots for trap or hip hop music, "808 Earthquake" from Big Fish Audio is definitely worth checking out.
The first thing I will say about this pack is it's expensive. Even with the enormous amount of content you get it's still expensive. But it's an ideal pack if you have the money to spend and want the absolute best quality and quantity of 808 drums out there.
808 Earthquake is made in the styles of Murda Beatz, Zaytovan, Araab Muzik and many more of your present day trap producers.
Specs: 990 Apple Loops Files | 974 WAV Files |596 REX Files

---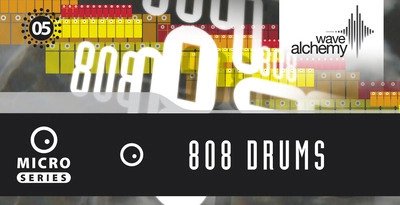 "808 Drums" from Wave Alchemy is another sample pack that is sampled and then layered directly from the original Roland TR-808 hardware.
However this royalty free 808 sample pack doesn't just contain 808 bass drums, it incorporates a range of other drums from the TR-808 such as clap, snare, tom and hi hat samples.
The samples were recorded using a unique, high-end signal chain designed to capture the depth and character of the original machine. Wave Alchemy then added further outboard processing, precision editing and creative sample layering gives the TR-808 samples a modern, unique twist.
Surprisingly, this sample pack is noticeably cheaper than the other packs on this list, even though the sound quality and diversity of the sounds is still top notch.
Specs: 560 24-bit 100% royalty free Roland Tr-808 drum samples | 259 kick drums | 102 clap & snare drum samples | 109 tom & conga samples | 53 hats & cymbal sounds | 37 percussion samples

---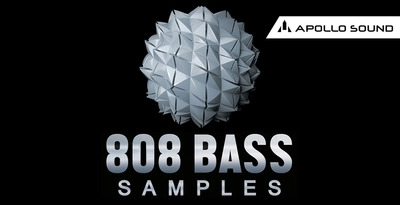 The sound of the modern 808 bass drum can be found in countless music sub-genres, but is still most commonly found in trap and hip hop. Within these genres, particularly trap, 808s are much more aggressive and rumbling than the original 808 sound.
This royalty free sample pack from "Apollo Sound" contains this specific style of 808s. They have a punchy, hard hitting peak with a modern, thundering bass tail, perfect for trap and hip hop producers.
This pack contains 400 Sound Files Total, including 180 Synth Bass & 808 One Shots and 50 Synth Bass & 808 Bass Loops.
This 808 pack can also come as part of the hip hop bundle Trap & Modern Hip-Hop Bundle. This bundle is an 70% saving on the original packs, which is a huge saving if you're looking to expand your hip hop sample collection on a budget.
Specs: 400 Sound Files Total | Full Archive Size:  380 MB | 180 Synth Bass & 808 One Shots | 50 Synth Bass & 808 Bass Loops | 50 Midi 808 Loops | 15 NI Massive 808 Presets | 15 XFer Serum 808 Presets | 15 Reveal Spire 808 Presets | 26 NI Kontakt 808 Synths | 50 Rex2 Sliced 808 Loops

---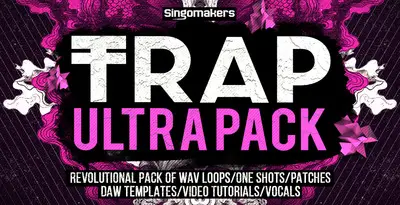 This sample pack is an absolutely huge, all-encompassing pack that is perfect for getting started with trap production. It contains a whopping 100 bass loops and 60 "808 style" sub kicks.
Like "Hard AF", this royalty free sample pack contains much more than just 808 bass drum samples. This pack contains samples more on the electronic side of trap, and is inspired by huge artists such as Diplo, Dj Snake, RL Grime, Bro Safari, Baauer and Carnage. The kicks are punchy and chest pounding, the snares are sharp and spacious and the hi hats are sharp and perfectly mixed.
Highly recommend.
Specs: 24 Bit Quality | 3.19GB |100 Bass Loops |300 Drum Loops |100 Bass Loop MIDI Files | 100 Synth Loops MIDI Files | 40 Brass Hits | 60 Claps & Snares | 30 Crashes | 40 Hi Hats | 60 Kicks | 50 Percussion Hits | 40 Snare Rolls | 60 Sub Kicks | 40 Subs | 50 Synth Hits |+ much more

---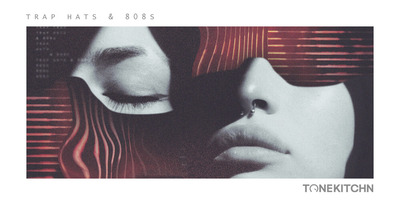 The deep, booming sound of an 808 is perhaps the most well known, iconic singular sound in hip hop and several other genres. In the 80's, it became a cornerstone of disco, dance and hip hop, and has evolved over the decades to become so ubiquitous that the sound of 808 kicks almost form a language of their own.
This pack by Tone Kitchn presents a small, yet superb-quality library of gorgeous 808s and trap hi-hats.
This 808 sample pack is definitely the smallest on this list, but has an extremely low price tag to match.
They are mixed and EQ'd spectacularly, making them perfect for both beginner and advanced producers to immediately integrate into their tracks.
Specs: 167 MB | 24Bit 44.1KHZ | 25 808 Bass Loops | 25 Trap Hat Loops | 25 808 Bass Hits | 25 Hat Hits | 26 Soft Sampler Patches

---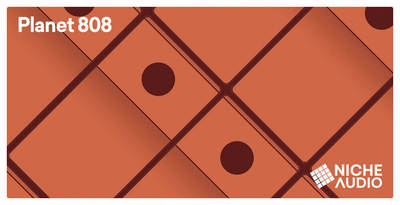 This absolutely huge pack contains all the sonic elements you'll ever need to make professional quality trap music, including 808 basses, re-tuned 808 toms, congas, and kicks to create sub bombs, basses and tribal melodies.
Again, this is another pack not specifically devoted to 808s, but I had to include it as the 808s in this sample pack are absolutely insane. The 808 bass tails sound spacious, rumbling and incredibly well mixed.
The rest of the pack is fantastic too, and the sounds and instruments could easily to used in countless music genres, including drum and bass, dubstep, house, down-tempo, electro, future bass and many more.
Specs: Maschine (256 24/44.1 samples, 13 kits, 2 special kits, 56 Starter Patterns), Ableton Live (256 24/44.1 samples, 13 Projects, 15 Drum Racks, 56 Starter Patterns) Wav (256 24/44.1 Samples, 15 Kit Soft Sampler Patches for NNXT, Halion, SFZ, Kontakt and EXS24)

---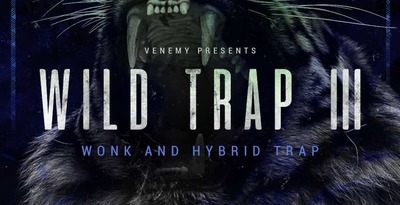 This royalty free 808 sample pack will leave you spoiled for choice when it comes to 808 one-shots, bumps and loops.
Many of the sounds inside this pack are made by sampling from hardware synths such as the Access Virus TI and the Novation Bass Station II. Various effects, processor pedals and heavy resampling techniques were then used to create the unique samples found in this pack.
There are several other trap samples in this pack, including percussion, brass, melodies, vocal shouts and FX.
Specs: 7 808 Bumps | 16 808 Loops | 37 808 One Shots | 47 Bass One Shots | 11 Brass One Shots | 115 Drum & Percussion Loops | 263 Drum & Percussion One Shots | 64 FX | 25 Melodic Loops | 43 Melodic One Shots | 65 Vocal Shouts | 29 Wonk Loop

---

---