Top 8 Trap Sample packs (100% Royalty Free 2022)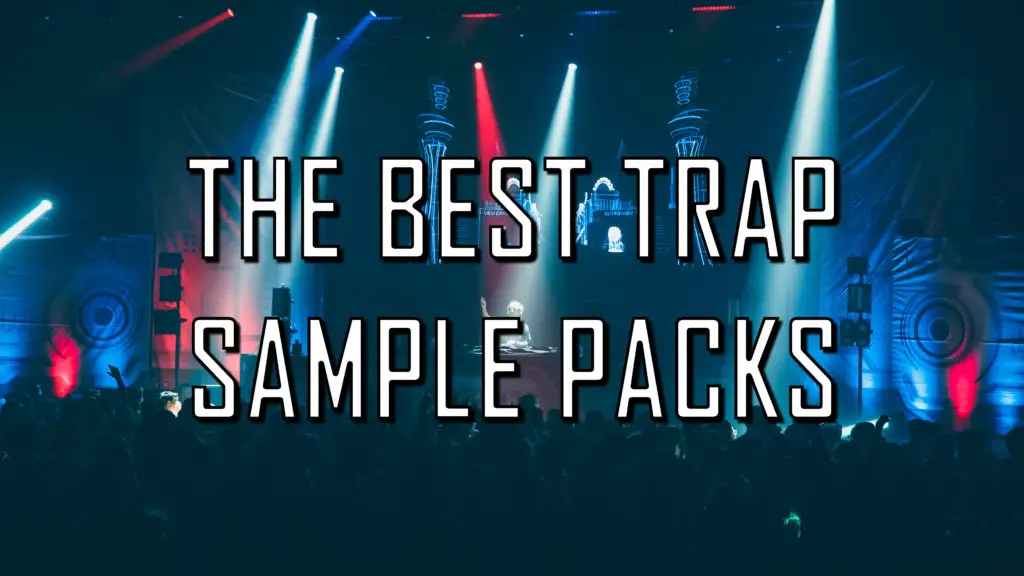 In order to produce incredible trap beats, you need to download a few, good quality trap sample packs. Below is a guide to the best royalty free trap sample packs I have found anywhere on the web.
Please note: Trap music is usually found in two very distinct forms: hip hop/trap and the EDM sub-genre of trap. Both these genres are included within this list.
Trap Music
The foundation of trap music is the 808 Roland drum machine, pitched and re-sampled hiphop vocals, spacious pipe flutes, gangsta synth leads, and various styles of FX.
Trap music originated in the south as a sub-genre of hip hop, and quickly gained momentum due to its aggressive attitude and unique style of instrumentation.
Since then the iconic trap style of production has become ubiquitous in hip hop music, and has influenced a wide range of today biggest artists.
The term "trap" comes directly from the streets of southern U.S.A. The "trap" typically refers to a drug house, commonly known as a "trap house". This is a house where narcotics are cooked up and sold. As you'd expect, most trap lyrics revolve around drugs and the danger of life in the streets.
In recent years, numerous stylistic offshoots of trap have emerged, particularly in EDM music. Artists such as RL Grime and Flosstradamus have created a cross-pollination of trap and growling dubstep / future bass sounds which is now an incredibly popular electronic sub-genre.
Trap Sample packs
Due to the explosion of trap music in recent years, it has become a popular genre for both beginner and advanced music producers to dive into. It's booming drum patterns and thundering 808 sub bass sounds make it an incredibly fun genre to create.
There are hundreds of trap sample packs online containing trap drums, synths, basses and other elements, so you're never short for sonic inspiration.
As an obsessive fan of trap music, both in the hip hop and EDM sphere, and having years of experience producing this genre, I have downloaded an absurd amount of royalty free trap sample packs. Because of this, I feel I have a good understanding of which stand out from the rest and which just aren't worth your time or money.
---
The Best Royalty Free Trap Sample Packs (2022)
---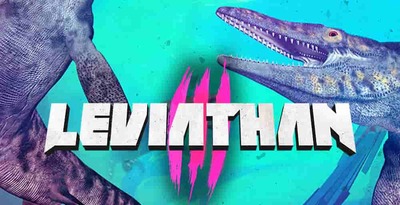 The Leviathan series is probably one of the most popular, innovative trap sample pack series out there. The third instalment was created by 10 world class sound designers, and the quality of the sounds and presets is simply outstanding.
Every file within this pack has clearly been treated with a level of care of perfectionism that you don't get with many other sample packs.
The pack is also absolutely huge. It contained nearly 4000 high quality sounds that can be easily inputted into any trap beat, and around 250 unreal Serum presets.
Please note however, for trap in the form of hip hop, this pack may not be as useful. This sample pack is mainly aimed at electronic trap music producers.
250 Serum Presets | 162 Bass One Shots | 216 Drum loops | 116 Atmospheres | 284 Percussion | ‭433‬ Claps and Snares + more

---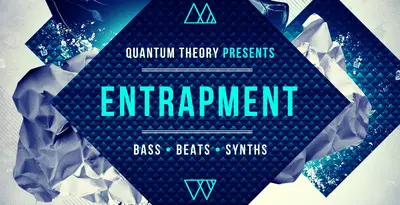 "Entrapment" is another acclaimed sample pack from Loopmasters primarily focused on breathtaking, bass-heavy trap samples.
The drums are definitely the main attraction of this royalty free sample pack, from the clean, crisp snare one-shots to the full, speaker-shattering trap drum loops. Whether you're a beginner or an advanced producer, you'll definitely find some hidden sonic gems in this sample pack for your trap bangers.
It's worth mentioning this is quite a small pack, but it's also one of the cheapest sample packs on this list. I'd definitely recommend checking this one out.
13 Killer Trap construction kits | 7 Bass Loops | 51 drum Loops | 28 Music Loops | 24 SFX Loops | 3 Percussion Loops | 4 Vocal Loops | 62 Drum One Shots

---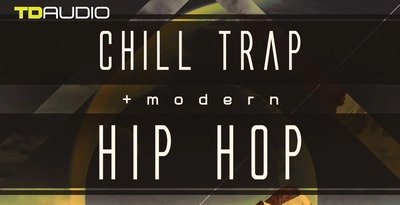 If you're looking for trap samples in the style of modern hip hop, "Chill Trap & Modern Hip Hop" is definitely worth checking out.
I absolutely love this pack, especially the bass and drum loops. If you're ever looking to cook up a trap beat in a matter of minutes, these incredibly high quality trap loops are perfect to immediately jump into a new project.
600 Loops Keyed over 2 Additional Tempos | 100 Bass Loops | 50 Drum Loops | 51 Top Loops | 100 Music Melodies | 140 One-shots | 100 Midi Files | 59 Audio Fx | 60 Sylenth Patches | 20 Massive Patches | 20 Serum Patches + more

---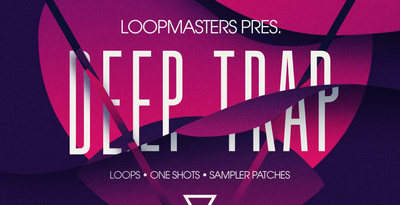 Another royalty free trap sample pack that is perfect for beginners to trap music production is Loopmasters' "Deep Trap". This is a great all-round pack that covers all bases of trap production.
As the name suggests, this pack is less gangsta and hard-hitting than other packs. Instead, it focuses more on haunting sonic elements, rich, spacious vocals and dreamy, jazzy chord sequences.
"Deep Trap is heavily influenced by Old School Deep House and RnB tracks."
Because of this, these sounds can actually cover a range of genres. I could easily see these sounds being used for ambient, deep house or even chillstep.
Click here to see our full guide to ambient sample packs.
Click here to see our full guide to house sample packs.
1.58 GB | 91 Music Loops + 62 Percussion Loops | 93 Drum Hits | 52 Soft Sampler Patches + more

---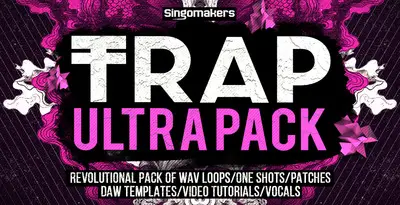 This sample pack is an absolutely huge, all-encompassing pack that is perfect for getting started with trap production.
This pack is more on the electronic side of trap, and is inspired by huge artists such as Diplo, Dj Snake, RL Grime, Bro Safari, Baauer and Carnage.
The kicks are punchy and chest pounding, the snares are sharp and spacious and the hi hats are sharp and perfectly mixed.
Highly recommend.
3.19GB | 300 Drum Loops, 100 Bass Loops, 100 Bass Loop MIDI Files + 100 Synth Loops MIDI Files | 340 Drum Hits + more

---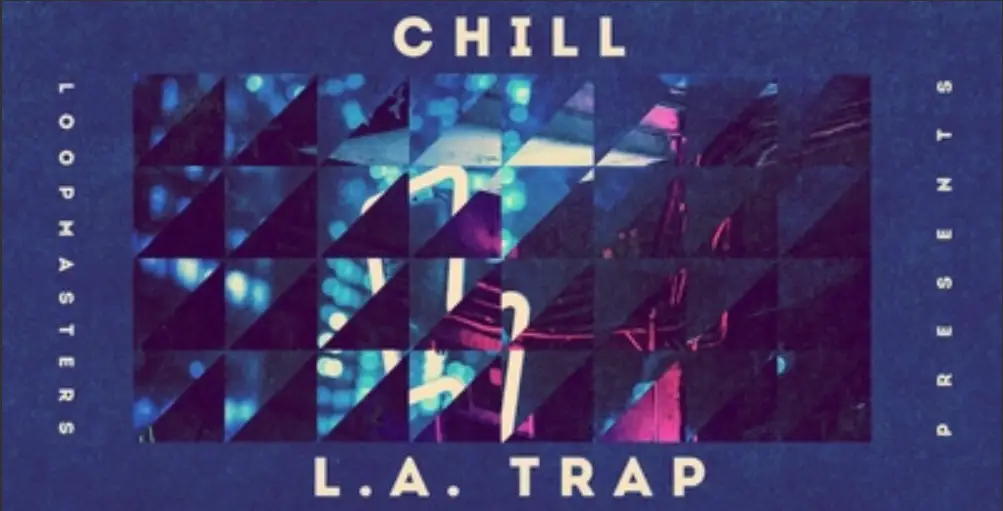 If you're looking to create a more chill, L.A style trap sound, this pack should be your go-to.
Pretty much every pack I've downloaded released by Loopmasters has been of exceptional quality, and this is no exception. The snare hits cut through the mix with ease, and the kicks are heavy, but rounded and clear.
The one downside is, given the bass-orientated style of trap music, there are only 6 bass loops in this pack, which is quite disappointing. The rest of the pack is great, but that should be taken into account.
1.23 GB | 48 Synth Loops, 30 Kick Loops, 25 Snare Loops, 23 Hat Loops, 20 Full Drum Loops | 69 Drum Hits | 26 Soft Sampler Patches + more

---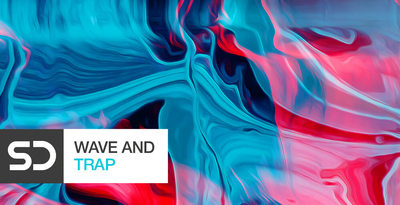 I had to include this sample pack by Sample Diggers purely because of how unique and intriguing the sound design is:
"Wave & Trap is a deep and mystical collection of timeless sounds, drawing from the hazy and eclectic sonic palette of the wave sound.."
This pack does exactly that, you get a fantastic range of wavey, trippy sounds, alongside hard, punchy trap beats. This is a sample pack perfect for producers looking to experiment with their trap beats.
The only downside is this pack is fairly small, but it more than makes up for it in quality.
984 MB | 24Bit 44.1KHZ | 57 Synth Loops | 41 Hat Loops | 36 Snare Loops | 33 Bass Loops | 32 Percussion Loops | 28 Cymbal Loops | 27 Vocal Loops | 20 Full Drum Loops | 20 Kick Loops | 12 Top Loops | 3 Fx Loops | 61 Drum Hits + more

---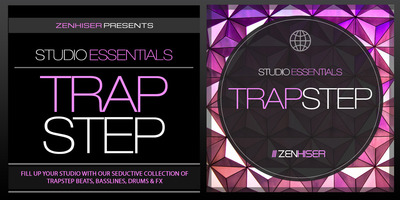 This trap sample pack is perfect for almost all styles of trap genres, and the sound design is genuinely incredible.
Personal highlights for me are the stunning, unique snares and hi hat loops, as these sounds will breathe life into your trap beats. Do not sleep on this pack.
In the words of Zenhiser: "We crammed the pack full of just about everything you need including 808 fuelled drum beats, serious basslines from thrashy dubstep style through to subby Trap rhythms, an impressive array of drum sounds, fx to raise any dance floor, hooky as hell synth loops and an FX kit full of screamers, horns and everything in between."
24 Bit Quality | 454MB | 50 Basslines | 150 Drum Beats | 17 Hi Hat Samples | 21 Kick Samples | 27 Snare Samples | 11 Clap Samples | 10 Percussion Samples | 11 Cymbal Samples + more

---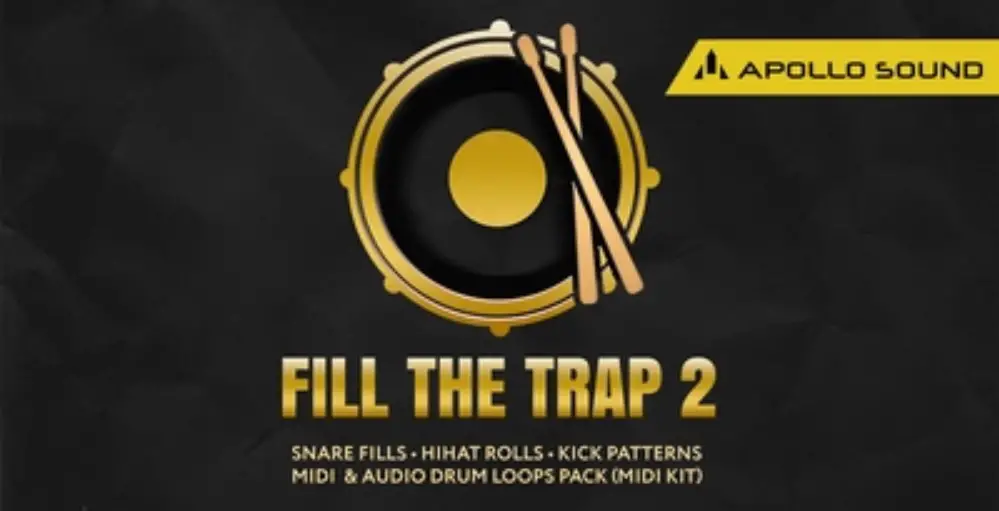 The last royalty free trap sample pack on this list is Apollo Sounds' "Fill The Trap 2". This is a good pack for filling in the gaps in your trap drum sample collection.
"This sample pack provides unlimited abilities and extraordinary flexibility in the creation of unique trap drums."
Please note this pack only contains drums, but the drum and percussion loops and samples are very high quality and can be applied to most genres of trap music.
0.99 GB | 550 Drum Loops & Midi Drum Patterns Total | 50 Kick Loops WAV + 50 Snare Loops WAV + more

---

---