Top 8 Lofi Hip-Hop Sample packs (100% Royalty Free 2022)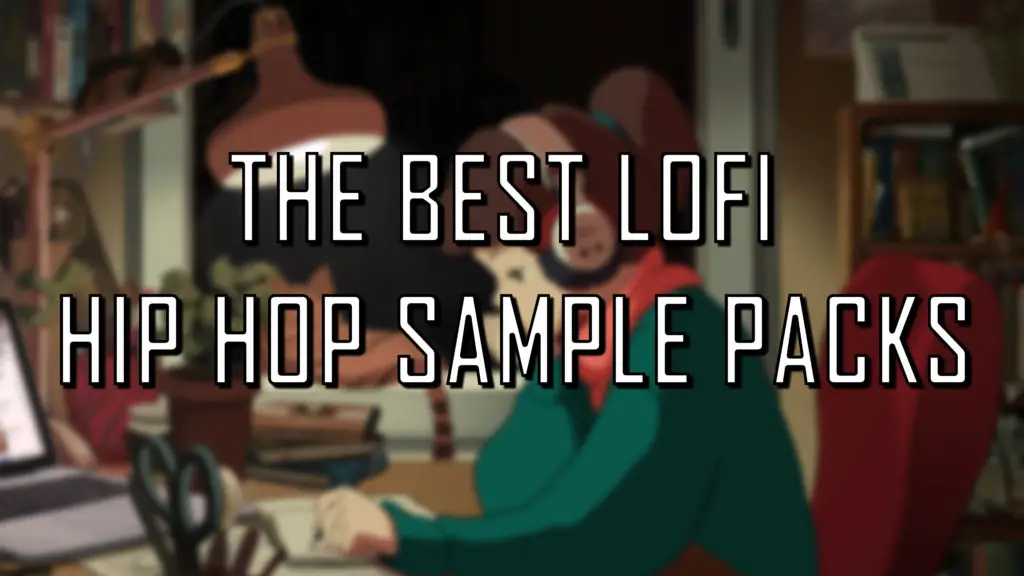 In order to produce incredible lofi hip hop beats, you need to download a few, good quality lofi sample packs. Below is a guide to the best royalty free lofi sample packs I have found anywhere on the web.
Lofi Hip Hop
In 2015, lofi hip hop or "chillhop" was a relatively unknown music genre, floating in the underbelly of Soundcloud with no real direction or momentum. It incorporates slow, woozy, simplistic sounds and creates a nostalgic atmosphere that is unparalleled in the hip hop universe. Often associated with Anime visuals and edited, trippy clips from The Simpsons, this murky, yet intensely dreamy genre has exploded in the online sphere in the past few years thanks to artists such as Joji and XXXTENTACION.
It is particularly appealing to fans of hip hop as it tends to rely on sampled material, mainly from jazz, blues and soul music, which feels incredibly reminiscent of the "golden era" of hip hop production. This is probably one of the reasons why lofi hip hop is so irresistible to music producers, as it gives us a chance to sample extensively in the modern world where music is infinitely accessible.
LoFi Sample Packs
While "e-digging" sampling is the backbone of this genre, you will still need royalty free lofi sample packs to provide the signature lofi drums, soft bass presets and jazzy, melancholic piano chords.
As a music producer who became obsessed with this loFi hip hop style of production several years ago (and still to this day), I feel I have a good idea of which lofi sample packs stand out from the rest and which just aren't worth your time or money.
---
The Best Royalty Free Lofi Sample Packs (2022)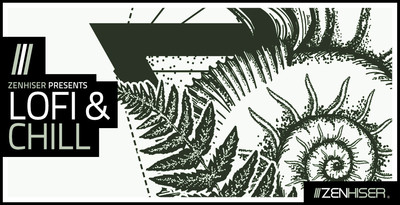 Zenhiser's release is one of the more popular sample packs for lofi hip hop, and for good reason. At just over 3GB, it has virtually everything you would need to get started and is definitely one of the best packs for versatility.
It contains more than enough dusty drum loops, one shots and jazz-inflected instrumental samples to create hundreds of lofi loops and tracks. This pack is definitely on the pricier side, but in my opinion is well worth the money.
I see this sample pack as a perfect all-rounder for producers looking to get started in lofi hip hop. On top of this, the sound quality is absolutely sublime. Highly recommend.
Specifications: 658 Total Samples | 3.2GB Zip Size | 108 Total Midi + more

---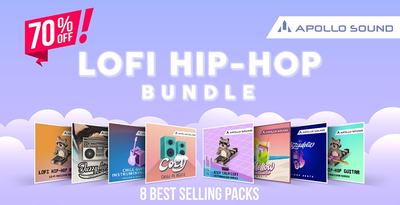 This sample pack bundle from Apollo Sound has some of the lushest, most organic sounds in any sample pack I've come across. I've been a fan of Apollo Sound sample packs for a while now, this lofi sample collection is definitely one of their best sounding releases.
The guitar sounds in particular are unbelievably beautiful, and this sample pack bundle also boasts some SFX "foley" sounds that are often found in dreamy lofi hip hop to add a little extra character and atmosphere.
This bundle is currently 70% off, which is a giant saving given the enormous collection of lofi loops and one-shots inside!
7500+ sounds inside! Click here for full specs on each sample pack.

---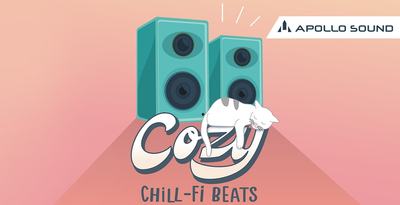 "Afterglow" from Laniakea Sounds includes gorgeous samples ranging from saxophone to vocals that will give any beat a refreshing, nostalgic feel.
This is a fairly large, versatile pack covering all aspects of lofi hip hop, so it is definitely worth the relatively low price tag.
The majority of this royalty free lofi sample pack is centered around song starters / projects, but also contains 100's of samples to inspire some lofi creativity.
Full Archive Size: 1.41 GB | All samples are 100% Royalty Free | All loops BPM & key labeled | Quality 24Bit 44.1KHZ | 12 Compositions | 12 Song Starters (Kits) | 151 Wav Loops | 100 Drum Hits | 23 Midi Files

---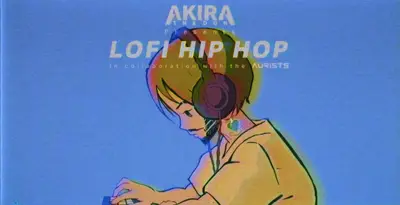 Akira the Don's "Lofi Hip Hop" is another extremely popular release from Rankin Audio, and is one of my favourite royalty free lofi sample packs.
Imagine sitting on a rooftop at 3AM with your best friends, this pack is full of atmospheres and samples that will easily provide a soundtrack to those moments.
This pack is absolutely huge. At around 6.7GB it's very easy to get lost in this immersive library of samples. The standout element of this pack is definitely the drums, as it is filled with sleepy, jazzy loops to crisp one-shots. It comes with a fairly high price tag but in my opinion is worth every penny.
6.7GB Total | 7 Full Construction Kits with 136 Stems | 24 bit WAV + more

---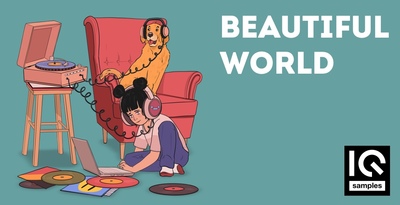 Beautiful World is a sample pack brimming with high quality, stunning sampled soundscapes. This pack definitely has more of an 'ambient' feeling when compared to the jazzier lofi sample packs, but the sounds are incredibly dreamy and immersive.
The only downside to this pack is it is fairly small in comparison to some others in this list, but the quality makes up for it ten-fold.
Click here to see the best sample packs for ambient/downtempo music.
1.4 Gb | 48 kHz / 24 Bits | Tempo – 90, 120 BPM | Chord Loops – 102 | Drum Loops – 100 | Lead Loops – 32 | Organic Percussion Loops – 40 | Atmosphere Loops – 10 | Ambience Noise FX Loops – 07 | Melodic One Shots – 15 | Bass Shots – 10 | Clap – 22 |Kick – 30 | Snare – 30 |Percussion – 25 |Total: 423

---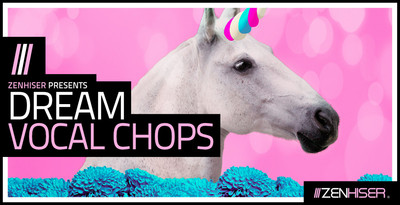 As the name suggests, this release by Zenhiser contains dreamy, ethereal vocal cuts and chops. In my opinion, a very basic lofi hip hop beat can be brought to life by a simple, distant vocal melody cutting through the mix or effortlessly floating above it.
These warm, breathy samples are perfect for creating a nostalgic, immersive feeling that will make your beats stand out from standard, instrumental-based beats.
This pack doesn't contain any other elements of lofi production, but is incredible for dreamy vocal sampling.
301 Total Samples | 0.8GB Zip | 100 Vocal Chop FX | 82 Vocal Chop Loops + more

---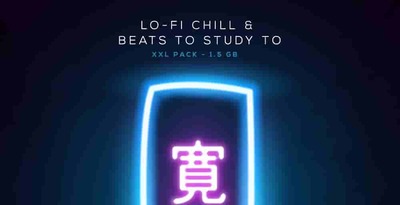 For producers looking for an all-encompassing pack to create anything from chillhop to vaporwave, this 1.5GB pack from 'Production Masters' is a great choice. Expect to find silky, smooth synths and organic sounding instrumental samples.
Because of it's versatility, it is great as a beginner pack for producers looking to creating cozy, melancholic beats.
178 Drum & Percussion One Shots | 139 Drum & Percussion Loops | 80 Melodic Loops + more

---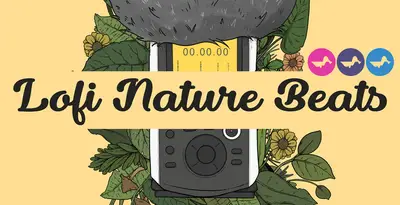 The final entry on our list is Soundsmiths' "LoFi Nature Beats". The standout element of this pack would definitely be the drum one-shots and loops. It contains many experimental and dusty, unique percussive sounds that may not be found in other packs.
The instrumental samples, in particular the delicate guitar sounds, are also incredible and perfect for dreamy, nostalgic loFi beats.
This pack is perfect for producers looking for a cheap,yet high quality royalty free lofi sample pack.
Size: 756mb | 24bit/48Khz Stereo .Wav | 54 Melodic Loops | 15 Bass Loops | 13 Bass One Shots | 60 Drum Loops | 67 Drum One Shots | 39 FX | 54 Melodic Loops | 32 Melodic One Shots | 30 Midi Files

---

---
The Best Lofi Hip Hop Sample Packs (100% Royalty Free: Similar Articles
❁ The Best Hip Hop Sample Packs (100% Royalty Free)
❁ The Best MIDI Keyboards for Beginners
❁ The 100 Best FREE VST Plugins of All Time