The 8 Best Free EQ VST Plugins (2022)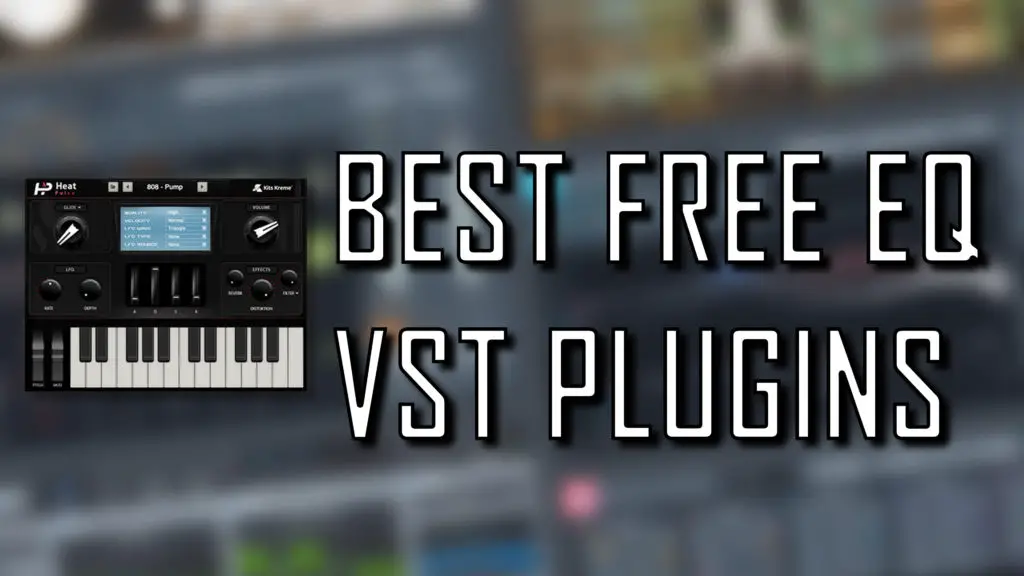 EQ plugins
EQ or "equalisation" is an unbelievably powerful tool that is essential to any music producers track mixing process.
To put it very simply, it's the process of giving a sound more bass, more mid-range, or more high-end.
Our ears can detect a huge range of frequencies—approximately 20 Hz to 20 kHz. You can think of EQ'ing as sculpting, making sure your sounds have their own frequency pockets, allowing them to cut through the mix and not overlap. It's the process of editing the balance of the different frequency components in an audio signal.
For example: adding EQ can turn a dull, thudding kick drum into a rounded, chest-pounding kick.
EQ can also be used in interesting, creative ways such as high/low pass filters.
The Best Free EQ Plugins
There are many free EQ VST plugins out there, some of which are surprisingly powerful and versatile, and can be capable of creating great EQ effects similar to commercial EQ plugins.
Below are the 8 best free EQ VST plugins in 2022, that will give you great, professional EQ features without you ever reaching for your wallet.
Click here for our guide to the top 100 FREE VST plugins of all time.
---

---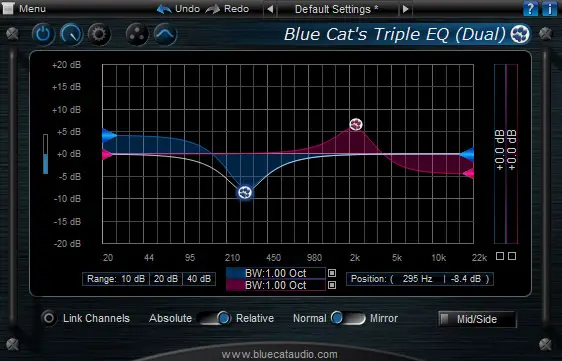 Blue Cat's Triple EQ is easily one of the best free equalizer plugins you'll find on the web.
This free EQ plugin is a 3-band semi-parametric equalizer that includes a low shelf filter, a high shelf filter and a boost/cut peak filter. These three filters are linked, meaning that when you change the center frequency or the bandwidth, the parameters of the three filters are modified accordingly.
You can also edit the EQ of your tracks Left and Right channels separately, which is a really nice touch.
One particularly interesting thing about Triple EQ is the "auto gain" feature. When active, this feature adjusts the gain of your sound so that it stays level regardless of how hard you push certain frequencies.
Triple EQ is extremely versatile, especially for a free VST plugin, and it allows for a wide scope of filter shapes. The interface is also extremely simple and beginner-friendly.
Definitely worth a download.
Click here for a FREE download.
---
Here are the best (early) Black Friday deals in 2022. Don't miss out! (Click here for the full list).
---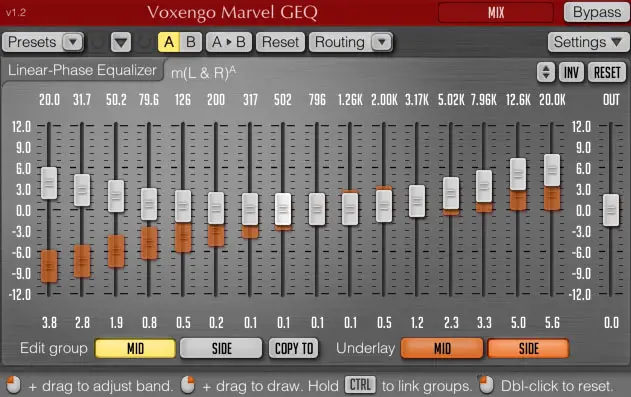 Marvel GEQ is a linear-phase 16-band graphic equalizer VST plugin, that allows for quick, EQ-pattern adjustments to a high level of precision.
This plugin also comes with some really handy, additional features. Using the small arrow button in the top-left of the interface, you can "scale" all 16 bands at once. This allows you to expand or decrease the entire EQ curve using just one control.
This plugin also has a great, free-hand drawing tool that gives a intuitive, creative twist on EQ-ing. This means you can drag your mouse along the EQ bands, and draw an EQ curve manually.
Overall, this is a great tool for beginners, or for more advanced producers looking to expand their EQ plugin collection.
Click here for a FREE download.
---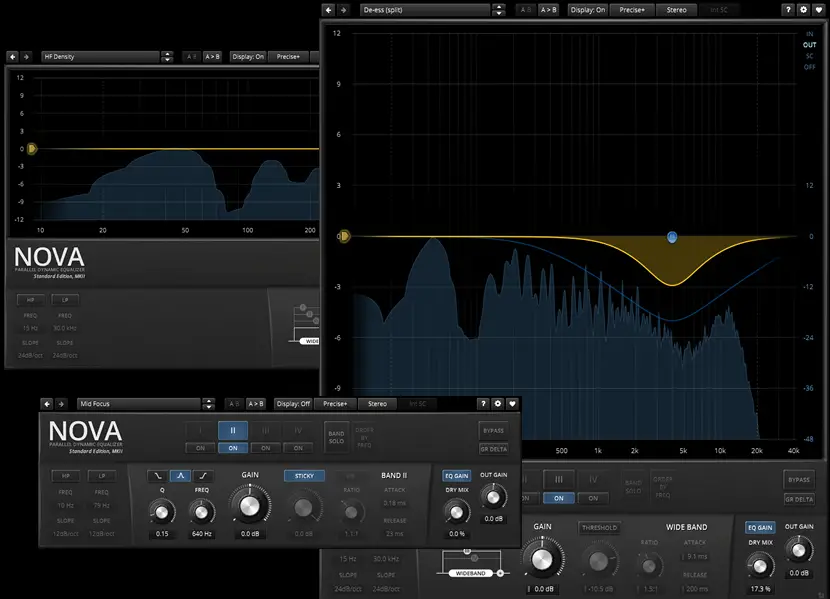 NOVA is a parallel dynamic equalizer that is perfect for both beginner and advanced producers.
The standout feature of this EQ plugin is that each band also includes a full featured dynamics section allowing the processor to cover an impressively wide range of possible EQ options. In a nutshell, this means you can control the compression of each EQ band using threshold, ratio, attack and release parameters.
This is something I haven't seen in any other free EQ plugin.
This is the free version of the incredible, comprehensive EQ plugin TDR Nova GE. You can check out the full version here.
Click here for a FREE download.
---
Here are the best (early) Black Friday deals in 2022. Don't miss out! (Click here for the full list).
---

This free equalizer VST plugin has an intuitive, yet simple interface that is fantastic for finetuning the EQ of your sounds.
The interface features 3 (and a half) EQ bands arranged in a classic Low/Mid/High semi-parametric layout, offering instant access to 4 distinct EQ modes ("American", "British", "German" and "Soviet"), each representing a set of distinct EQ curves and behaviors.
You can also apply some subtle saturation to your boosted EQ frequencies. It has five output stages: "Linear", "Silky", "Mellow", "Deep" and "Toasted", that are great to instantly apply if you're in need of immediate sonic inspiration.
Click here for a FREE download.
---

Luftikus is a great, open-source, digital adaptation of an analog EQ with fixed half-octave bands and additional high frequency boost.
As an improvement to the hardware it allows deeper cuts and supports a keep-gain mode where overall gain changes are avoided.
The main features of this VST plugin are:
Hardware-modeled EQ.
10, 40, 160 & 640 Hz bands.
2.5 kHz shelf.
optional boost-only shelf at 2.5, 5, 10, 20 or 40 kHz.
Mastering and analog modes.
"Keep-Gain" option to avoid drastic overall gain changes when EQing.
Output trim to adjust gain.
Improved design to allow deeper cuts.
Click here for a FREE download.
---
Here are the best (early) Black Friday deals in 2022. Don't miss out! (Click here for the full list).
---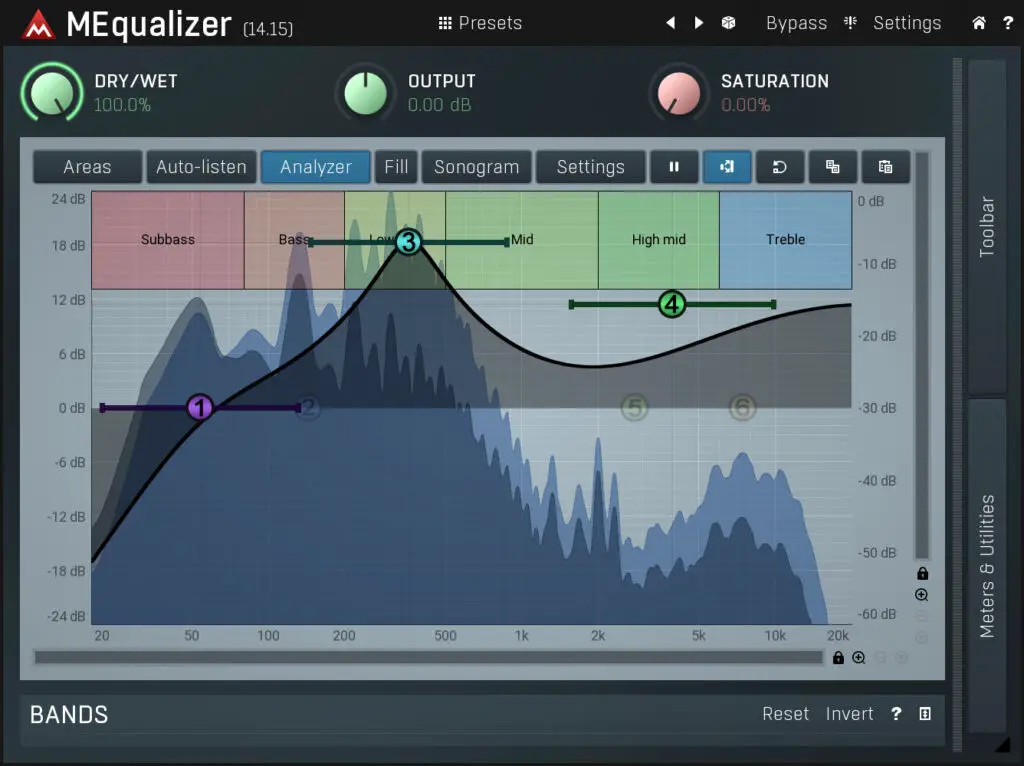 MEqualizer is a powerful 6-band equalizer with some impressive, on-board creative tools. With 7 filter types for each band, integrated tube saturation, and harmonics control, Melda Productions have created an adaptable plugin with a vintage analogue sound.
It also provides an advanced visualization including a spectrum analyzer and sonogram.
I'd say this free EQ plugin isn't quite as beginner friendly as some of the other plugins on this list, but it's still a great choice if you're looking for a light-weight, versatile EQ tool.
Please note: This plugin has to downloaded as part of the Free Melda Plugin Bundle, which includes a range of other free plugins.
Click here for a FREE download.
---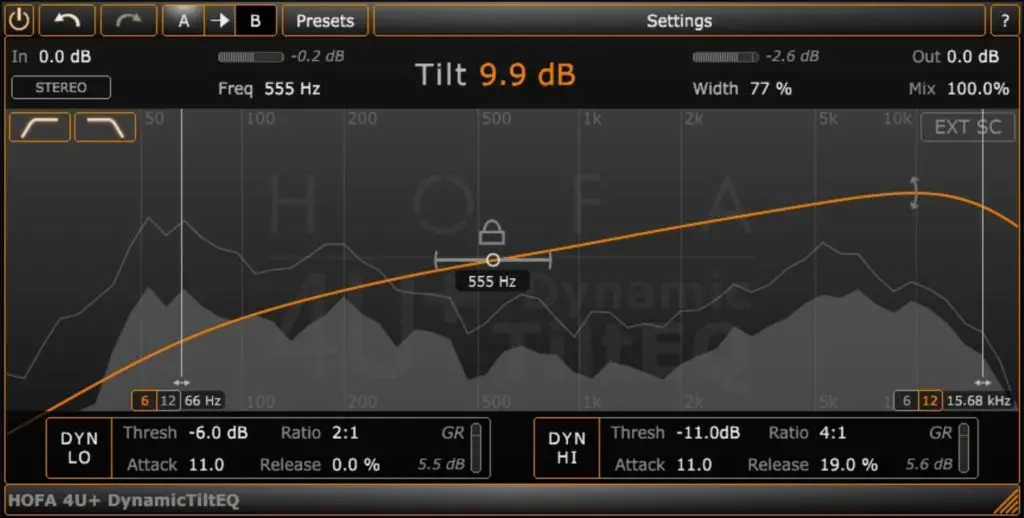 HOFA 4U+ DynamicTiltEQ is a powerful, free Tilt EQ with a simple, intuitive design.
Whether it's a snare needing a little more crispiness, a kick drum needing a bit more "pop", or a sibilance problem in an otherwise perfect vocal take, this free EQ plugin has an answer.
The only downside is it does not have the level of accuracy of some other free EQ plugins such as Voxengo Marvel GEQ or TDR Nova.
The features include:
Gain/cut up to 24 dB
Variable tilt width for transparent adjustments as well as musical sound shaping
Splittable bass and treble tilt
Low and highcut filter (6 & 12 dB/octave)
Individual routing for stereo, mid, side left and right processing
Up to 32x oversampling
Support for Mac and PC, 32- and 64-bit DAWs
Click here for a FREE download.
---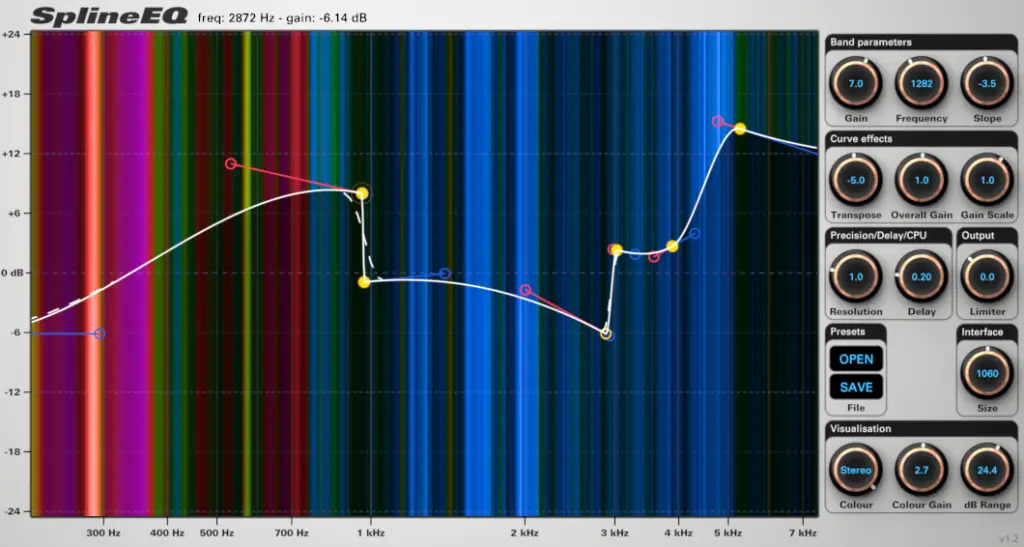 SplineEQ is an incredibly popular, high quality EQ plugin with a smooth and fluid interface design.
This free version of the full product has 4 bands instead of 60, and cannot open saved presets, but it still a great choice for both beginner and advanced producers.
Interestingly, you can modify the curve as a whole using the transpose function to shift the curve up and down by up to 10 octaves. Similar to FL Studio's "Parametric EQ 2" the incoming sound signal is displayed by highlighting the intensity of various frequencies.
Click here for a FREE download.
---

---