Which DAW should I use? | 2022 Comparison Guide for Beginners
A DAW or "Digital Audio Workstation" is any digital software that allows you to record, edit and compose your audio tracks. For beginner producers, choosing a DAW is often one of the hardest, and admittedly one of the most important decisions you'll make in the early days of your music production journey. These days, the capacity and versatility of these programs is incredible, and any one of them allows you to create, edit, sculpt and layer sounds in any way you could imagine, all within one piece of software.
Some of the main functions of Digital Audio Workstations:
Producing: From creating simple house loops and beats to full, expansive tracks, DAWs allow you to produce and finetune the creation and layering of these projects, usually with the help of VST plugins.
Tracking: During recording sessions, bands or orchestras are often recorded into multiple tracks at once, allowing the producer or engineer to capture the real-time sound of a group performance. These tracked performances can then be edited and mixed to perfection.
Mixing: This is the process of balancing and blending all the individual elements of a track by adjusting equalization/FX levels and parameters so that the track sounds as good as possible.
Live Performance: The process of building and editing tracks in real-time. Some DAWs are specifically designed for this process, as you'll see below.
Composing: DAWs can also be used for the process of composing and constructing film/TV/game scores.
---

---
The Best DAW for you
There are many ongoing debates as to which DAW is ultimately the "best" piece of software for music creation. Many producers prefer the classic layout and feel of programs such as Pro Tools, which are incredible for tracking and producing, whereas others gravitate towards more modern examples such as Ableton, which are generally speaking more centred around electronic production and live tracking.
At the end of the day, no DAW is the "best", each example has its own advantages and disadvantages, and each one appeals to certain styles of production and simple personal preference.
Are there any free DAWs?

Let's face it, when starting out in music production, cost is always a factor. Some newbies are immediately put off by the price tags of some DAWs, plugins and sample packs, and go searching for free alternatives. Some of you may be wondering: are there any free DAWs out there?
The short answer is: yes.
The slightly longer answer is: yes, but don't waste your time.
Completely free music production software is a complete waste of your valuable time, and comes with virtually none of the features you'd need to edit or flesh out an actual track. If you don't believe us, download a free DAW such as Audacity, and come back to this guide in a week when you're ready to actually get started.
However if you aren't ready to reach for your wallet yet, most DAWs offer a "trial" or "limited" version of the software, we we fully recommend utilising before you take the plunge.
Which DAW should I use?
The first thing you should be considering when choosing a DAW is that once you become very familiar with the interface and layout of your chosen software, it's a bit of a hassle to switch to another DAW, as you have to re-learn a whole new piece of software, which can be incredibly tedious.
So it's probably best to choose based on how or what you actually want to produce.
---
The best DAW for tracking?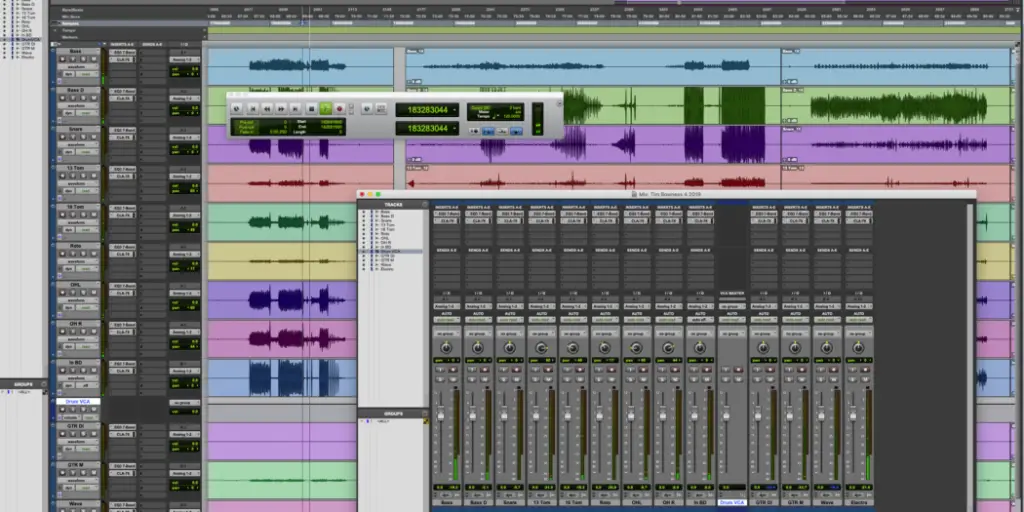 Our top pick: Pro Tools
Pro Tools has been part of the music software world since 1991, and the fact that to this day it is still one of the most popular DAWs and seen by many as the "industry standard" is a testament to its incredible design and features.
The interface of Avid's "Pro Tools" is invaluable for tracking and recording multiple tracks at once, when working on complex, layered tracks or when recording multiple takes of the same sequence. It is definitely the most popular DAW for tracking live bands or live performances in general, and it's interface is built beautifully for this process.
For example: the ability to loop a certain section of a song, and perform multiple audio takes over that loop, and then simply choosing from a drop down menu as to which take you'd like to use, is unbelievably useful and is not found in a lot of DAWs. So, for production based around live tracking and recording, Pro Tools is your best bet.
Other good choices for tracking: Logic, Cubase
---
The best DAW for producing / beat making?
Our top pick: FL Studio or Ableton
For producers looking to create music in a way that revolves mainly around the creation and manipulation of sounds within the DAW itself (as opposed to recording live bands etc), they would definitely prefer programs like FL Studio or Ableton. These programs are designed for production styles such as making instrumental loops and patterns, and producing full, dynamic tracks using VST plugins and effects, and are especially good at utilising MIDI keyboards and controllers.
Fl Studio: FL Studio remains one of the most popular programs for new-school producers, and is especially popular with producers of Hip Hop. With it's pattern/sequence dual design, is absolutely perfect for creating beats from scratch. It is also an incredible program for mixing and adding effects to your tracks, and comes with some incredibly powerful VST plugins and instruments for creating new sounds and ideas.
One of the only downfalls of FL Studio would be recording multiple audio tracks at once, a process that is made way harder than it needs to be.
Click here to see our full FREE guide to FL Studio.
Ableton: Ableton Live is the new kid on the block, and is honestly a sensational piece of software. Ableton has two "views": session and arrangement view. Session view is used for live performances (see below) and arrangement view is where you'll edit and sequence your tracks.
Ableton is hands-down the best program for creating electronic music such as house, trap, dubstep or downtempo/chill-out music. It is incredibly innovative, ridiculously quick on it's feet and has a fairly low learning curve.
---
The best DAW for Live Performance?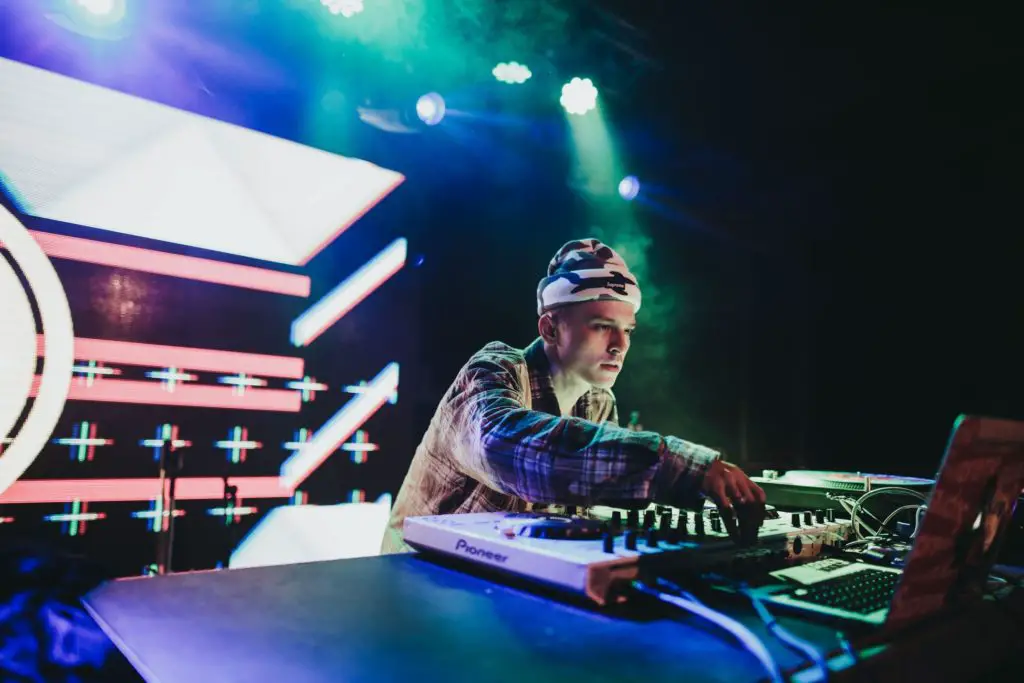 Our top pick: Ableton
One of the main reason for the overwhelming success of Ableton upon release was it's completely unique, innovative "session view". Using this feature, tracks can be manipulated and individually sampled in real-time in a way that completely revolutionises DJ'ing and electronic performance.
Ableton Live gives an easy way for musicians to transform their live set in any way they can imagine, from DJ'ing, stem mixing for live composition, looping backing tracks or even applying effects and modulations to live instruments.
If live performance is your sole reason for searching for the right DAW, don't even consider any other options.
---
The best DAW for composing?
Our top pick: Logic or Cubase
Logic: This is an ideal software for scoring films/video content or other media, as it allows you to import video content into the actual DAW and compose alongside it. Some other DAWs have this feature, but in our opinion no other DAW does it as seemlessly and effectively as Logic.
Logic definitely has the most user-friendly music notation software on the market, and has the most versatile notation system for creating professional scores and soundtracks.
Please note, Logic is exclusively a Mac product. For windows users, give Cubase a try.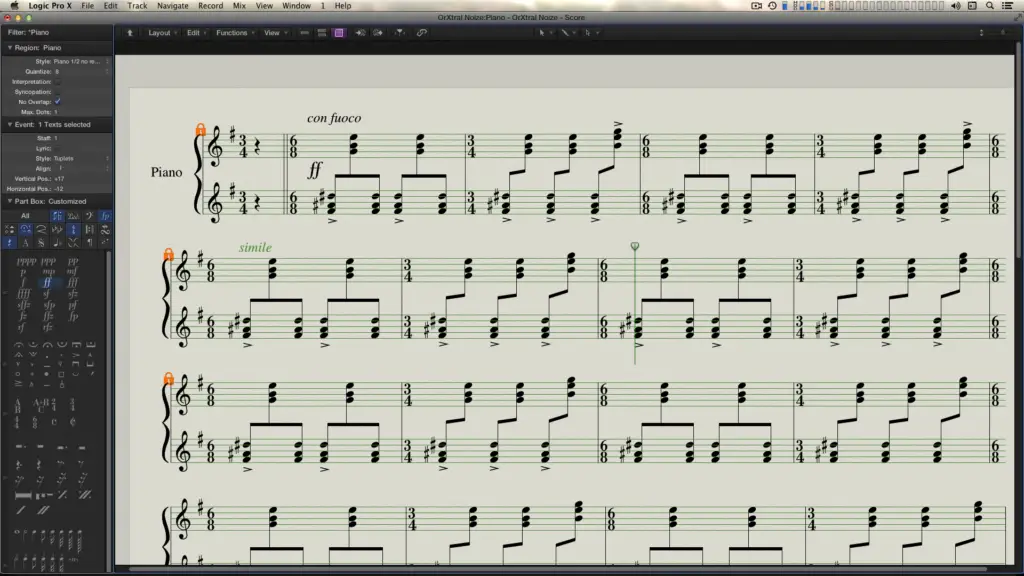 Cubase: Cubase contains basically all the same composing features as Logic, and provides an incredible workflow to score hours of music for film or games, all inside the DAW. While it definitely isn't our favourite DAW for music production in general, it is undeniably one of the best programs for music composition and scoring.
To wrap this up…
Choosing a DAW comes down to two factors: the style of music production you want to pursue and also basic personal preference. The first thing you should consider is what you'll actually be producing. As explained above, those looking to create filthy electronic trap beats will definitely get more use out of Ableton or FL Studio, whereas those looking to compose or track live musicians should look into programs like Pro Tools or Logic.
Then there's basic personal preference, DAW software is so advanced nowadays that any program can be used for any of the functions above. At the end of the day, you may end up using one of the those DAWs in the exact opposite way we highlighted, and have great success. Either way, get out there and download some free trials, and begin experimenting with these incredible programs.
Good luck!
---

---