The 8 Best FREE Piano VST Plugins in 2022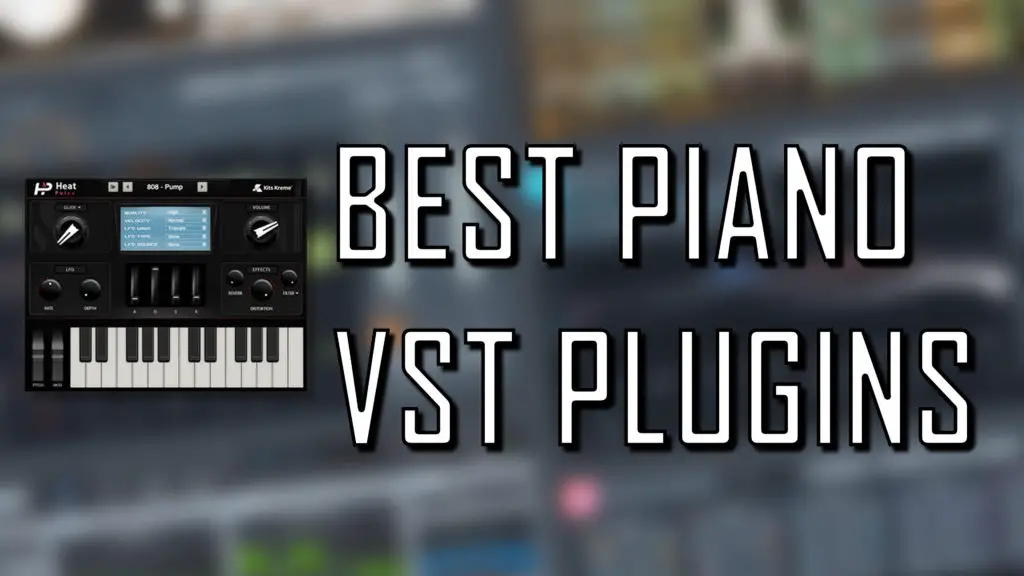 "What are the best free piano VST plugins?"
Whether you're a beginner or an advanced producer, at some point you'll need to create an authentic, professional quality piano melody or chord progression for your track.
From elegant, dreamy piano melodies drenched in reverb, to harsh, building chord stabs, piano progressions are incredibly common in most genres of music.
There are a huge amount of piano VST plugins that perfectly emulate a range of pianos, such as Kontakt's "The Maverick" or "The Giant". These plugins are meticulously sampled from real pianos, with each key sampled at a range of velocities.
The Best Free Piano VST Plugins
However, many of these piano VST plugins come with a fairly high price tag. If you're a newbie to music production, you're probably not ready to fork out hundreds of dollars on various piano patches and plugins.
When I first started producing music, I remember downloading some terrible, clumsy piano plugins just because they were free, not knowing what else was out there.
So you're probably wondering: are there any actual good quality FREE piano VST plugins out there?
Absolutely. There are some spectacular-sounding free VST piano plugins out there. To save you the hassle of trawling the web looking for these plugins, I've put together this list of the best free VST piano plugins that are a cut above the rest.
Click here for our guide to the top 100 FREE VST plugins of all time.
---
The video version…
In the video below we go through our top 10 picks for FREE Piano VST plugins as of 2022. You can either watch this video, or keep scrolling to read more!
---
The Best Free Piano VST Plugins in 2022 (+ Download Links)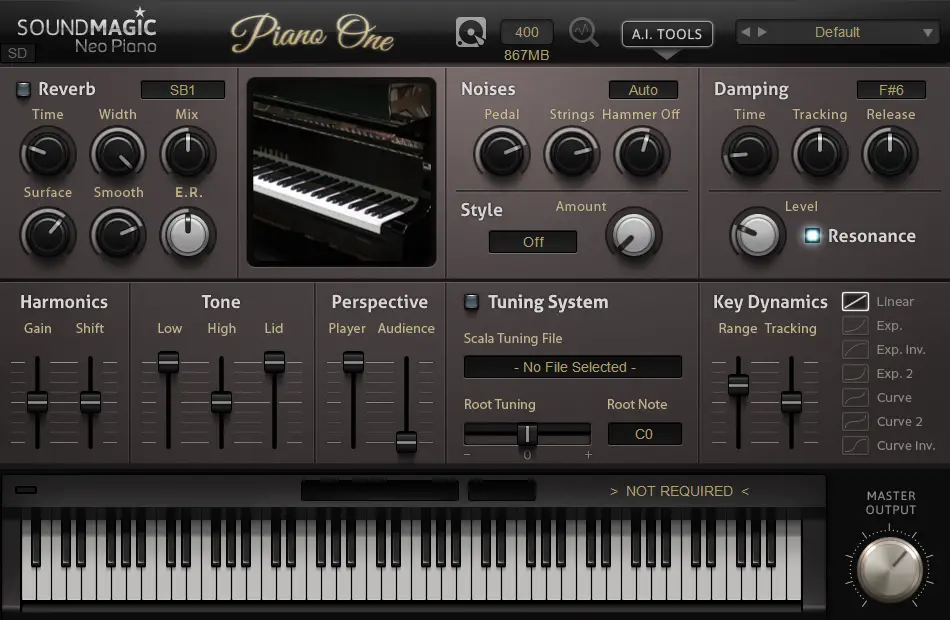 Sound Magic's Piano One is modelled on the sonically stunning Yamaha C7 Concert Grand, a true workhorse in the professional piano world. This plugin is sampled directly from the piano, creating a true, rich sound at every velocity.
This free VST plugin version of the full product is missing a few features of the paid version, such as mechanical noises and multi microphone perspective support, but these aren't huge downsides.
This is without a doubt one of the best free piano VST plugins out there.
Click here for a FREE download.
---

Versilian is a virtual instrument development company who develop a wide range of orchestral, acoustic virtual instrument plugins.
This free piano VST plugin was sampled from a Yamaha upright piano at Berklee College of Music. Given it was recorded in a "lonely basement dorm room" the sound is clean, precise and very good quality.
The VS Upright No. 1 has a broad, dynamic range and a bright, clear tone. However, it is probably more of a light-weight "sketching" piano plugin rather than the final piano of choice for your final master.
It features 3 velocity layers with 2 RR; sampled in tri-tones with a pair of wide, close mics. It also has sampled decays up to 30 seconds.
VS Upright No. 1 is available for both Mac and PC.
Click here for a FREE download.
---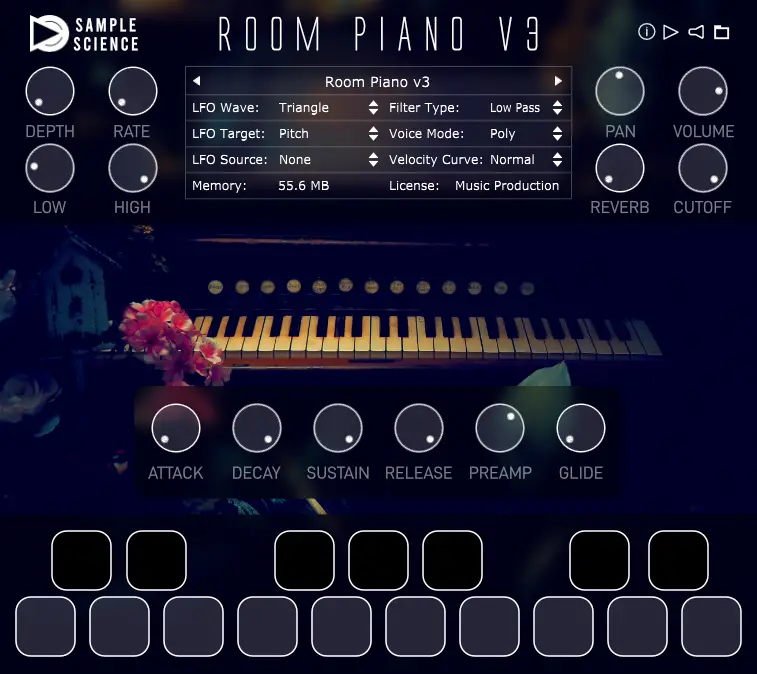 Room Piano is a lightweight piano plugin for musicians who are looking to experiment by adding a lo-fi touch to their piano sounds.
Based on a Kawai Upright acoustic piano, this plugin comes with on-board lo-fi and modulation effects to create dusty, mellow piano sounds.
Room Piano by SampleScience is available for both Mac and PC.
Features:
Amplitude ADSR
Vinyl and tape effects
Multi-LFO
Highpass/Lowpass filter
Room reverb
Click here for a FREE download.
---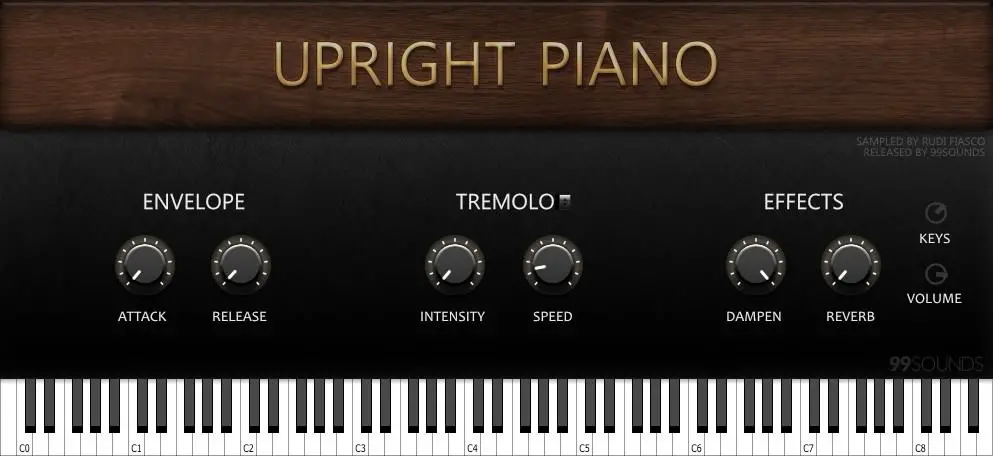 Upright Piano is a free VST piano plugin based on a set of piano samples recorded by Rudi Fiasco.
There are a fairly low amount of features available in this plugin, but the quality is very bright and clean, especially for a free plugin.
The plugin features four sampled notes per octave and six velocity layers per note. You can adjust the attack and release time, tremolo intensity and speed, global volume and key release volume, as well as the built-in low-pass filter and reverb effects.
Upright Piano by 99Sounds is available for both Mac and PC.
Click here for a FREE download.
---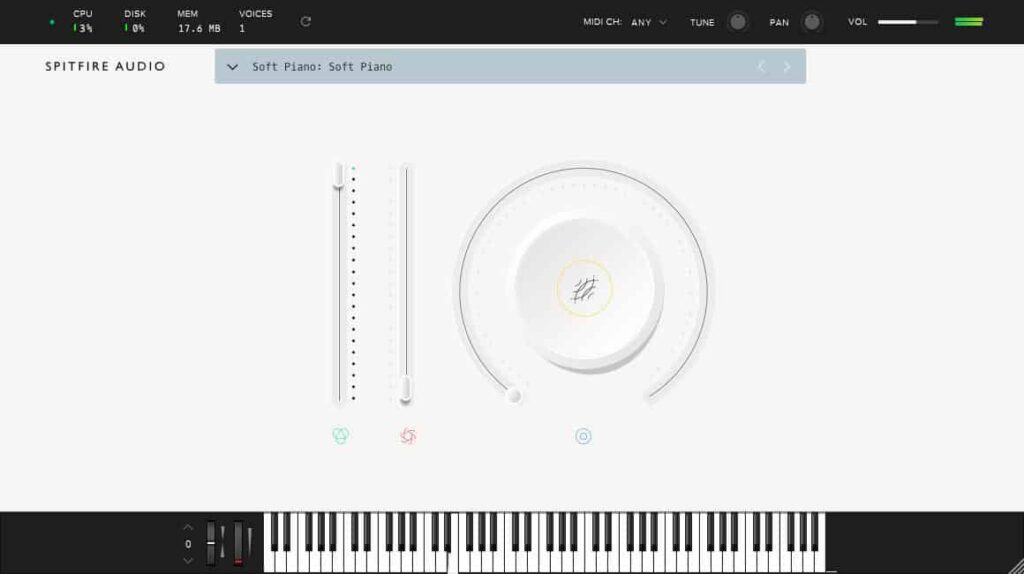 Spitfire Audio are a London-based company with a eclectic, funky range of keys, strings and other sound libraries. Some of their products are extremely high end and therefore very expensive. One example is their work with BBC Symphony Orchestra, which we had a chance to try out, and it was an utter privilege.
In 2018 they released the simple, innovative plugin for keys and piano: LABS. It sounds smooth, dreamy and completely authentic.
The download process is a little long winded, requiring an app download which you then download the piano or string sounds within the app. But this is a small inconvenience for such a beautifully sampled plugin.
LABS by Spitfire Audio is available for both Mac and PC.
Click here for a FREE download.
---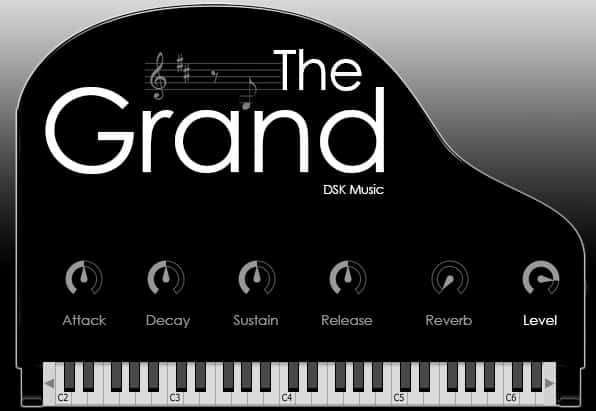 DSK's "The Grand" is another example of a clean, bright "sketching" VST piano plugin.
Due to it's simplicity, it is very light on the CPU, so is perfect for drafting piano melodies and chord progressions in a big project with very little latency.
The Grand by DSK is available for both Mac and PC.
Features:
4 velocity layers
4-6 samples per note
ADSR envelope control
Reverb FX
Click here for a FREE download.
---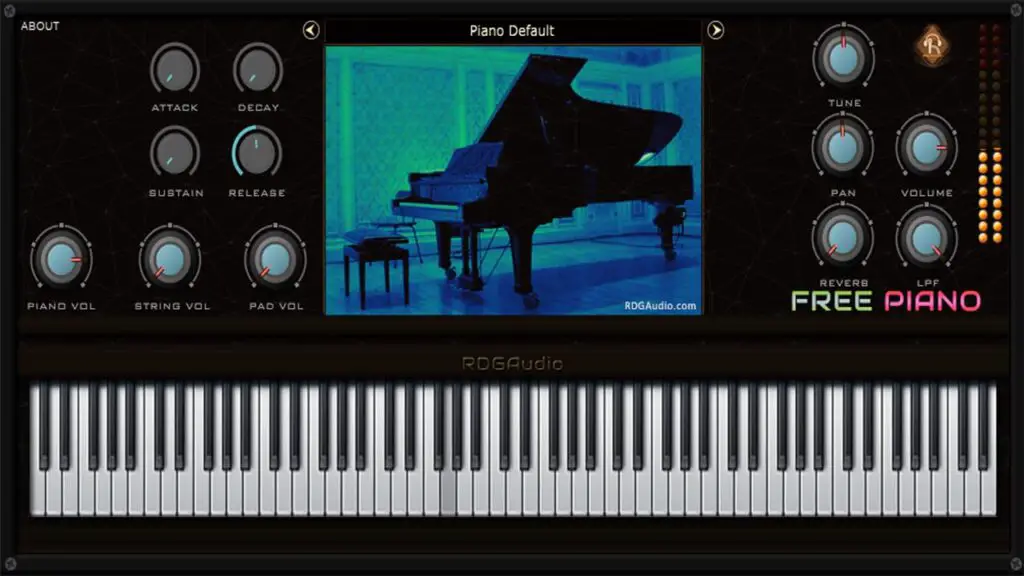 This free VST piano is a fantastic, fully featured virtual instrument that provides fantastic realism and sound quality.

RDG Audio's Free Piano comes with staccato and auto sustain features. It also has a seperate control for adding complementary strings and pads on top of the piano sound.
This plugin is available for both Mac and PC.
Features:
Recorded with 4 Mics
ADSR
Low Pass Filter
Tuning
Reverb
Amp and Level Meter
Click here for a FREE download.
---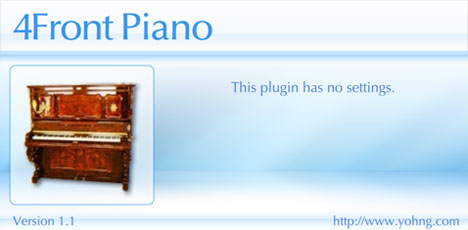 4Front Piano is a free, compact single sound instrument that emulates the timbre of an upgright home piano.
This is definitely another "sketching" piano plugin, as it comes with no settings, but it therefore incredibly light on CPU.
This plugin is available for both Mac and PC.
Click here for a FREE download.
---

---