Best Laptop for Making Beats – Our Top Picks (2022)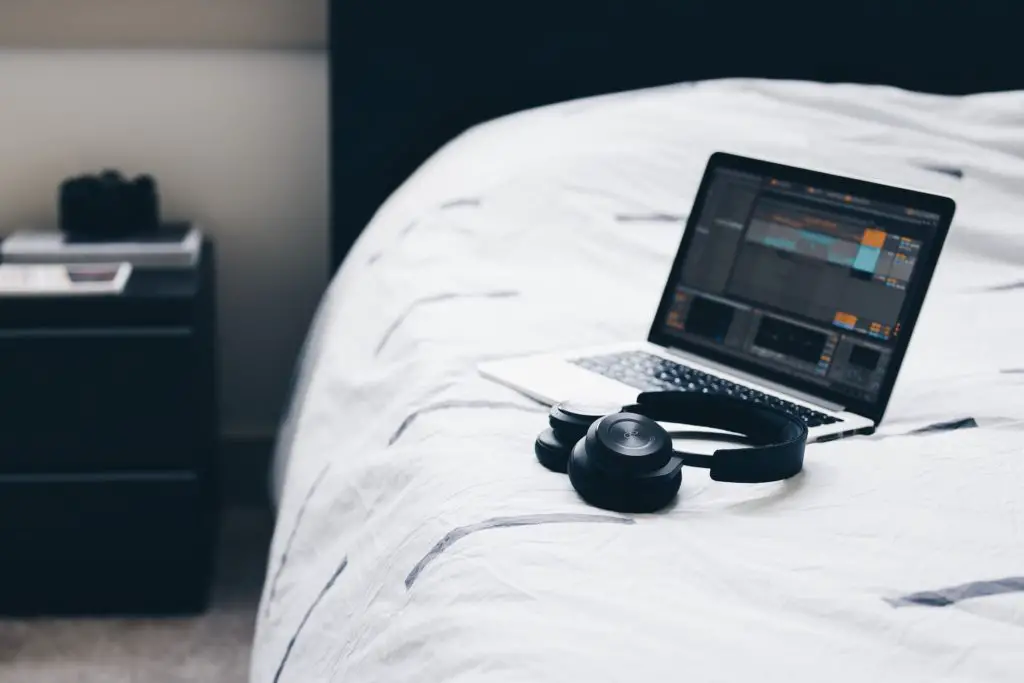 "What is the best laptop for making beats and producing music?"
Whether you're a beginner or an advanced music producer, your laptop (or computer) will be the foundation of your home studio.
Having a quick, powerful laptop is essential for making beats, especially when creating more complicated, layered tracks.
Some VST plugins are very CPU-intense, and can significantly effect playback and recording capabilities on a slow computer. Trust me, nothing is worse than getting that perfect vocal or instrumental performance, and your system crashes on you.
When you are creating music, the last thing you want to be worrying about is crashes, latency and CPU. Having to troubleshooting these issues regularly can really affect your creative process.
I remember when I first started music production over 10 years ago, my laptop was so bad that I actually had to export large tracks to listen back to them because the playback had so much lag. (I'm not proud to admit that!)
So if you're serious about making beats, having a laptop that can keep up with you is essential.
The best laptop for making beats: Things to consider
When choosing your laptop, your final decision should boil down to three main factors.
1. Which OS do you want to use? – Mac or PC?
2. Processing speed – you want a rapid system with little latency
3. RAM – this is important when using certain VST plugins
There are other factors, such as SSD storage space, or certain available ports, but there are often ways around these issues.
1. Which OS do you want to use?
When it comes to which operating system you'll be using, you'll probably already know which one you'll be going for.
For many people, switching from one OS to another seems like an incredibly tedious task, and usually it is. So it might be wise to stick with the OS you are currently used to.
In many cases it may come down to which DAW (Digital Audio Workstation) you want to use.
Certain DAW's, such as FL Studio perform significantly better on a Windows system.
While others, such as Logic Pro X, are exclusively designed for Mac.
Not sure which DAW you want to use? Click here for our full guide to which DAW is right for you.
2. Processing speed
Processing speed is an incredibly important factor when it comes to processing audio and recording new files. To most people, processor information is impossible to make any sense of, but here is all you need to need to know in very simple terms:
An Intel Core i5 would be absolutely fine for making beats, but as soon as multiple VST plugins and other elements come into play, the system will start to slow down and latency will occur.
An Intel Core i7 is great for processing VST plugins and larger project files. Keep an eye out for more processing cores such as quad-cores or 6-core processors.
3. RAM
RAM (Random Access Memory) is also important when it comes your laptop handling multiple VST plugins, track layers, presets etc…
You're probably okay with 8GB RAM for simple beatmaking, but may need to invest in a 16GB RAM device if you're looking to use any CPU-intensive production techniques.
I've tested and used enough laptops in my years producing music to have a good understanding of which ones are best designed for making beats, and which are just going to slow you down. So here are my top picks for the best laptops for making beats in 2022.
---

---
The Best Laptop for Making Beats (Our Top Picks for 2022)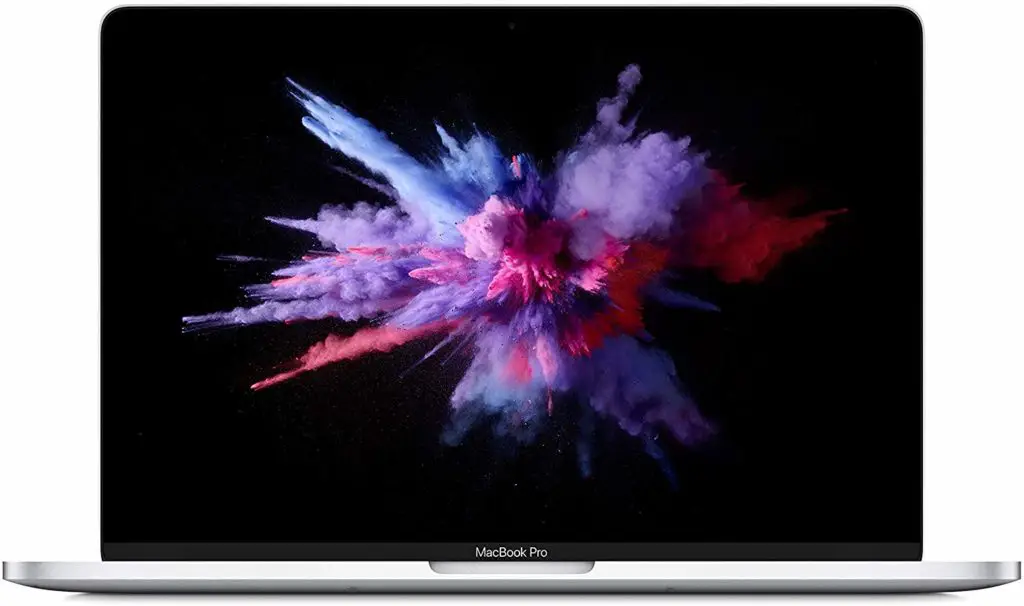 SPECIFICATIONS
CPU: Quad-core Intel Core i5 – i7 | Graphics: Intel Iris Plus Graphics 655 | RAM: 8GB – 16GB | Screen: 13.3-inch, (2,560 x 1,600) IPS | Storage: 128GB – 2TB PCIe 3.0 SSD
From my time working with numerous producers and DJ's, the MacBook Pro is clearly the most popular laptop for music production and beatmaking.
Why? This laptop ticks all the boxes for uninterrupted, intuitive music production. It is sufficiently lightweight, if you want to make beats quickly and easily while travelling. It also has a very impressive processing speed and can handle large project files with very little issues.
As a predominantly Windows user, the fact this laptop is top of the list is a testament to how well it performs when producing music. MacBooks are clearly designed with creators in mind.
It's definitely on the pricier side, but is well worth the money as it will definitely prove to be a long term investment. This isn't the kind of laptop you switch out after a couple of years.
One downside would be the lack of firewire input, which is required by some audio interfaces and other hardware. This means you may need to buy a thunderbolt to firewire adaptor or other similar adaptors.
The best laptop for making beats: DAWs
For obvious reasons, if you're a Logic Pro X user, an Apple MacBook Pro is a no-brainer. The laptop also comes with Garageband, which is a fantastic piece of music making software for beginners.
| ❁ PROS | ❁ CONS |
| --- | --- |
| ➭ Lightweight and portable | ➭ No firewire input |
| ➭ Fast processing speed | ➭ Fairly expensive |
| ➭ 10+ hours battery life | ➭ Not a huge amount of SSD space |

---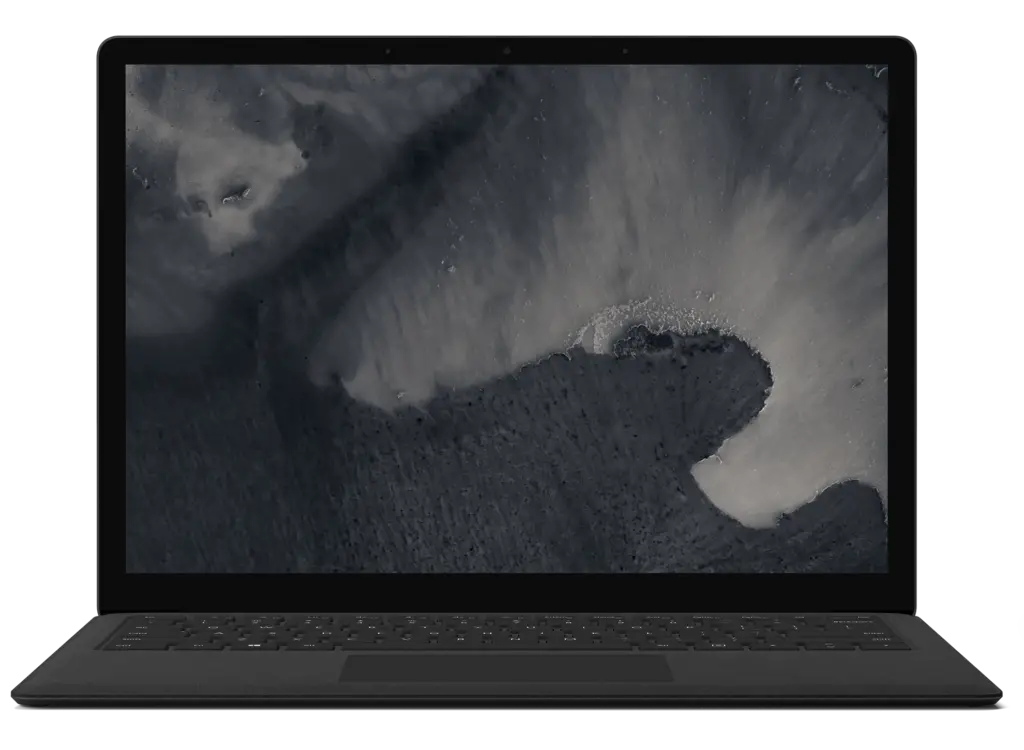 SPECIFICATIONS
CPU: Intel Core i5-i7 | Graphics: Intel UHD Graphics 620 | RAM: 8GB – 16GB | Storage: 128GB, 256GB, 512GB or 1TB SSD
While the Surface Laptop 2 isn't a massive upgrade on the original, it's still a fantastic, versatile device for music production.
With its sleek, blacked-out, modernised appearance, it might be the best looking laptop on this list.
It also offers a very high processing speed, and offers models with either 8GB or 16GB RAM. It also has a whopping 14 hours of battery life, which is ideal for beat making away from your desk.
For Windows users looking for a fast-paced, connected music production experience, this is definitely the laptop worth checking out.
However, the one main downside of this laptop is it's lack of available ports. It should be noted that the Microsoft Surface Laptop 2 has 1 USB port, and has no thunderbolt 3 option.
| ❁ PROS | ❁ CONS |
| --- | --- |
| ➭ Sleek, modern design | ➭ Not many ports |
| ➭ Over 14 hours battery life | ➭ No thunderbolt 3 option |
| ➭ Windows 10 Home edition | |
| ➭ Fast processing speed | |

---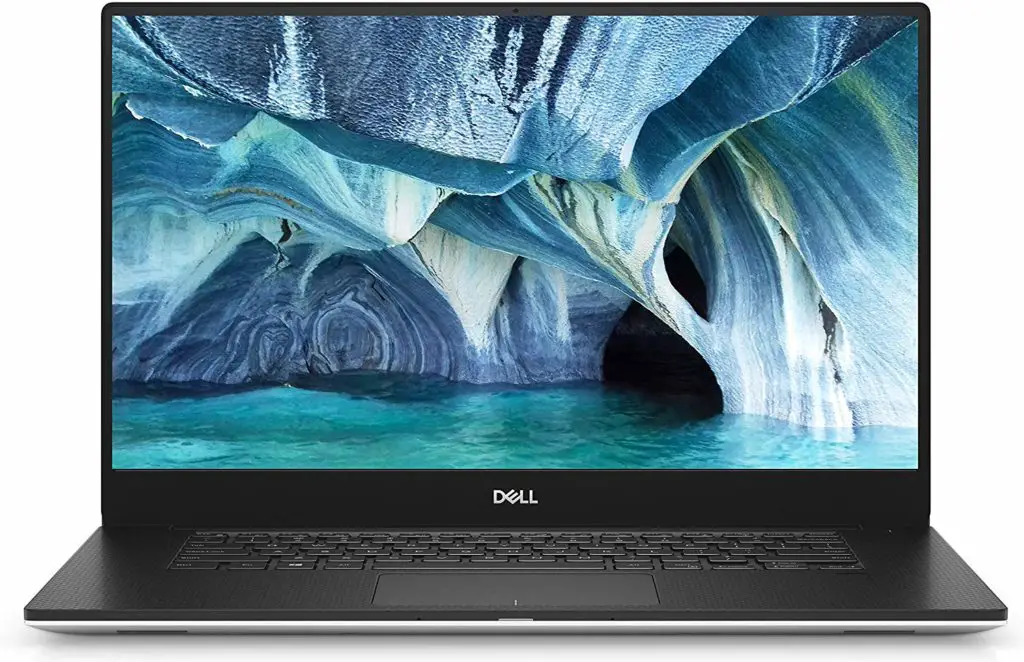 SPECIFICATIONS
CPU: 9th generation Intel Core i7-9750h | Graphics: NVIDIA GeForce GTX 1650 | RAM: 8GB – 32GB | Display: FHD (1,920 x 1,080) – 4K UHD (3840 x 2160) | Storage: 512GB – 1TB SSD
The Dell XPS series continues to be one of the most popular Windows laptops of all time. It is superb for CPU-intensive, creative tasks such as video editing or music production.
It has a 9th generation Intel Core i7, and if you want to splash out there is a 32GB RAM model available. This is more than enough memory and processing speed to keep up with even the most complex beats. This laptop can handle pretty much anything your DAW can come up with.
If you're comparing these two incredible Windows laptops, a main factor to consider is the fact that the Dell XPS 15 has 2 USB 3.0 slots as well as a thunderbolt 3 multi-use port. The Microsoft Surface 2 has 1 USB 3.0 slot and no thunderbolt option.
This means the Dell XPS 15 is a much more versatile choice when it comes to compatibility with various audio interfaces and other pieces of hardware.
However, it should be noted the Dell XPS 15 has a moderately higher price tag.
| ❁ PROS | ❁ CONS |
| --- | --- |
| ➭ 16GB RAM (even 32GB available!) | ➭ Fairly expensive |
| ➭ Sensational 4K display | ➭ Battery life not amazing |
| ➭ Extremely fast processing speed | |

---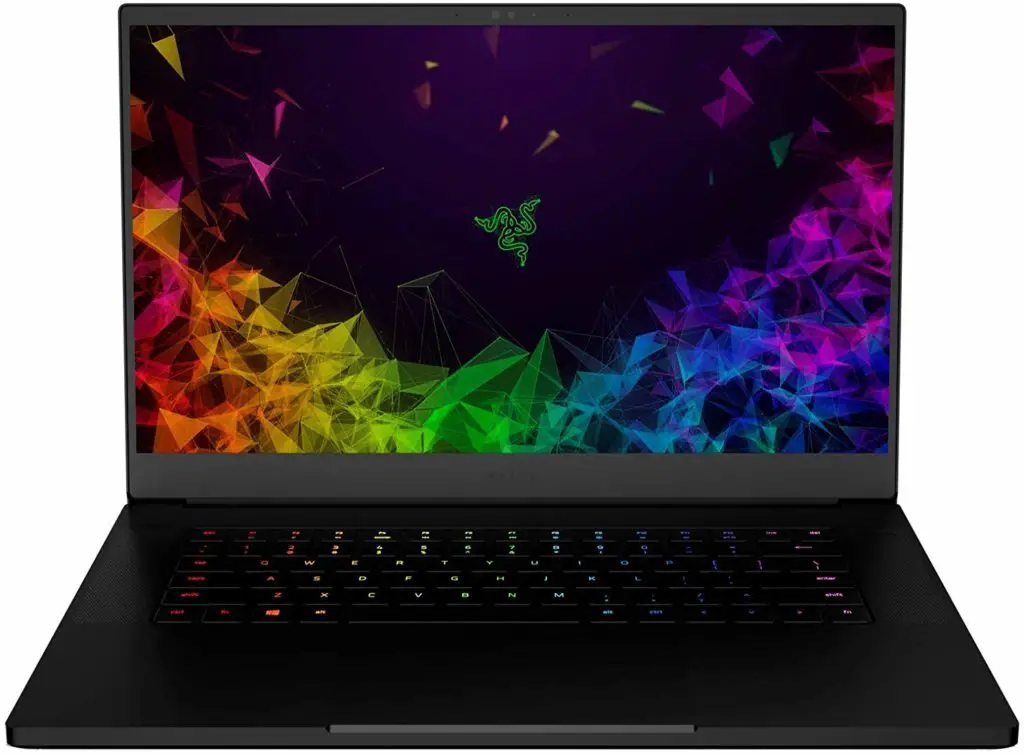 SPECIFICATIONS
CPU: 8th Gen Intel Core i7-8750H 6 core processor | Graphics: NVIDIA GeForce RTX 2070 | RAM: 16GB | Display: 15.6" 144Hz Full HD | Storage: 512GB SSD
The Razer Blade Stealth is primarily a gaming laptop. Therefore, the laptops mechanics are focused on graphics, incredible sound quality and rapid processing speed.
The outstanding graphics of this laptop aren't that important for music production. But it comes packed with a 8th Gen Intel Core i7 6 core processor, making it really, really fast.
The Razer Blade Stealth also has very precise touchscreen capabilities. For me personally, this touch screen feature is fairly redundant for music production. However, there are many possible ways this could be utilised to enhance creativity and flexibility when making beats.
Lastly but not least, the laptop looks incredible. It has a sleek, sexy, eye-catching design and a multicoloured neon keyboard.
| ❁ PROS | ❁ CONS |
| --- | --- |
| ➭ 6 core processing speed | ➭ Not much SSD storage |
| ➭ Touchscreen | ➭ Not many upgrade options |
| ➭ Incredible graphics | ➭ Battery life isn't great |

---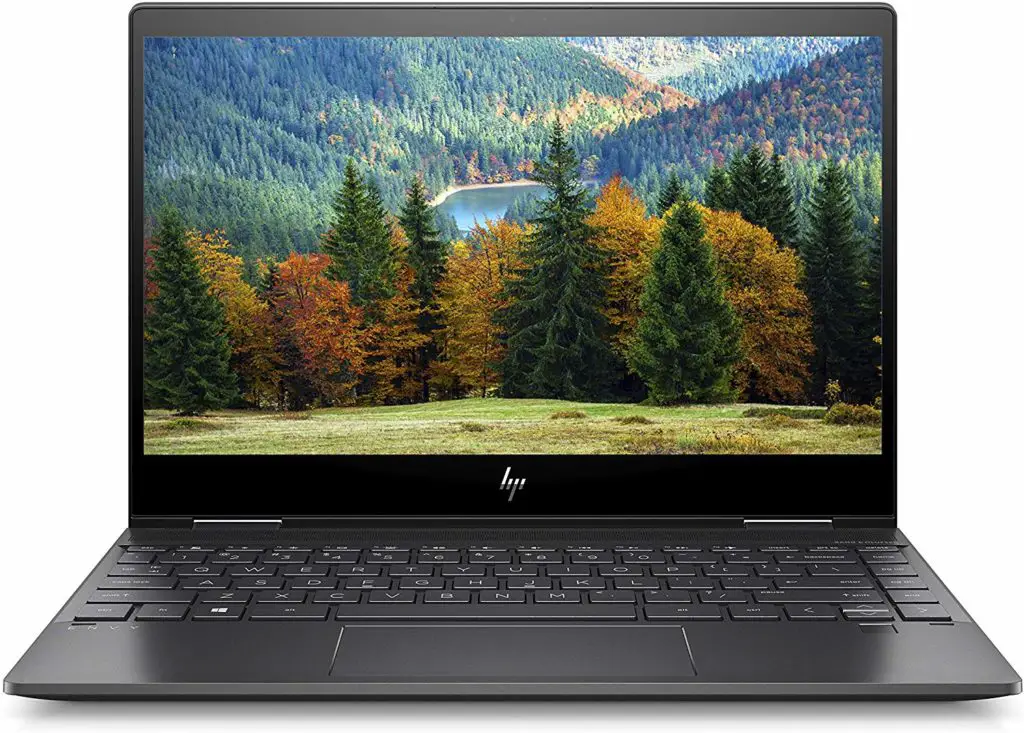 SPECIFICATIONS
CPU:  2 GHz AMD A Series | RAM: 8GB – 16GB | Display: 1920 x 1080 | Storage: 512GB – 1TB SSD
If you're looking for a sturdy, powerful laptop for making beats, but not looking to break the bank, the HP ENVY x360 might be for you.
This laptop is an affordable, yet still very versatile option when choosing a laptop for making beats.
This laptop definitely doesn't have the next-level speed or graphics of some of the other laptops in this list, but is still surprisingly powerful for a laptop in this price range.
As the name suggests, the screen of the HP 360x flips all the way round. Using the touch screen, this can result in a lot of creative new ways to edit your tracks.
This fairly compact laptop also has a very slim design with a fantastic, sturdy build quality. If you're on a tighter budget, it's definitely worth checking out.
| ❁ PROS | ❁ CONS |
| --- | --- |
| ➭ Affordable | ➭ Only one USB 3.0 port |
| ➭ Flippable screen | ➭ Average graphics |
| ➭ Surprisingly fast for price range | |

---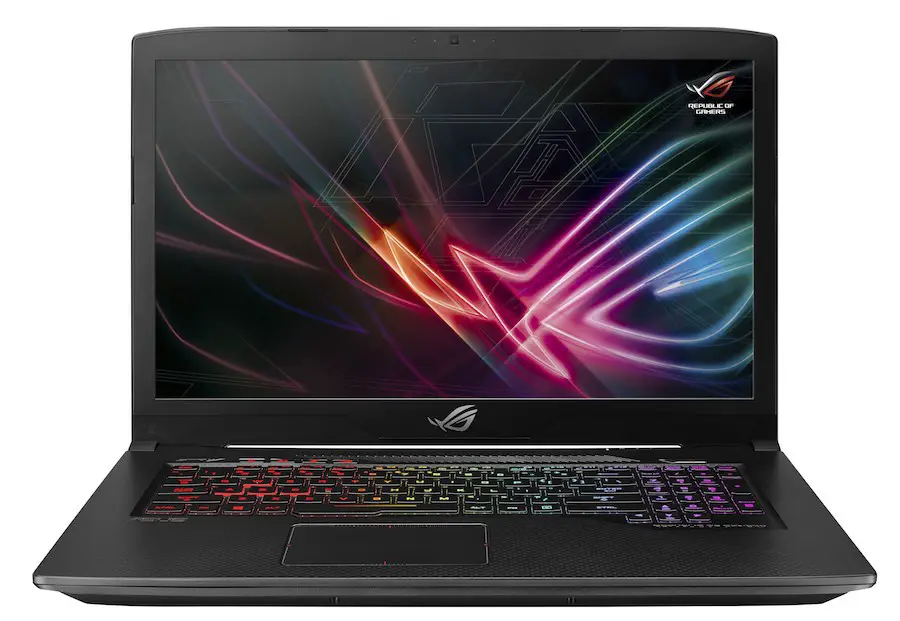 SPECIFICATIONS
CPU: Intel Core i7-8750H | Graphics: GeForce GTX 1050 Ti 4GB | RAM: 16 GB | Screen: 15.6″ 120Hz Full HD Wideview | Storage: 1TB SSHD
The Asus Rog Strix GTX is another gaming laptop that ticks all the boxes for CPU-intensive beat making.
This is a larger laptop than most others on this list, with a 15.6-inch screen and weighing in at over 5lbs. This isn't too bulky however, and it is still easily portable.
This laptop has 16GB RAM and an Intel Core i7 processor, so all beat making processes in your DAW will be fast and effortless. It also comes with 1TB SSHD storage, so it'll take some time before you run out of disk space for your samples and project files.
| ❁ PROS | ❁ CONS |
| --- | --- |
| ➭ 16GB RAM | ➭ Gamer aesthetic |
| ➭ Fast processing speed | ➭ Bit on the bulky side |
| ➭ 4 USB slots | |

---

---