The 6 Best Headphones for Music Production in 2022! (For any budget)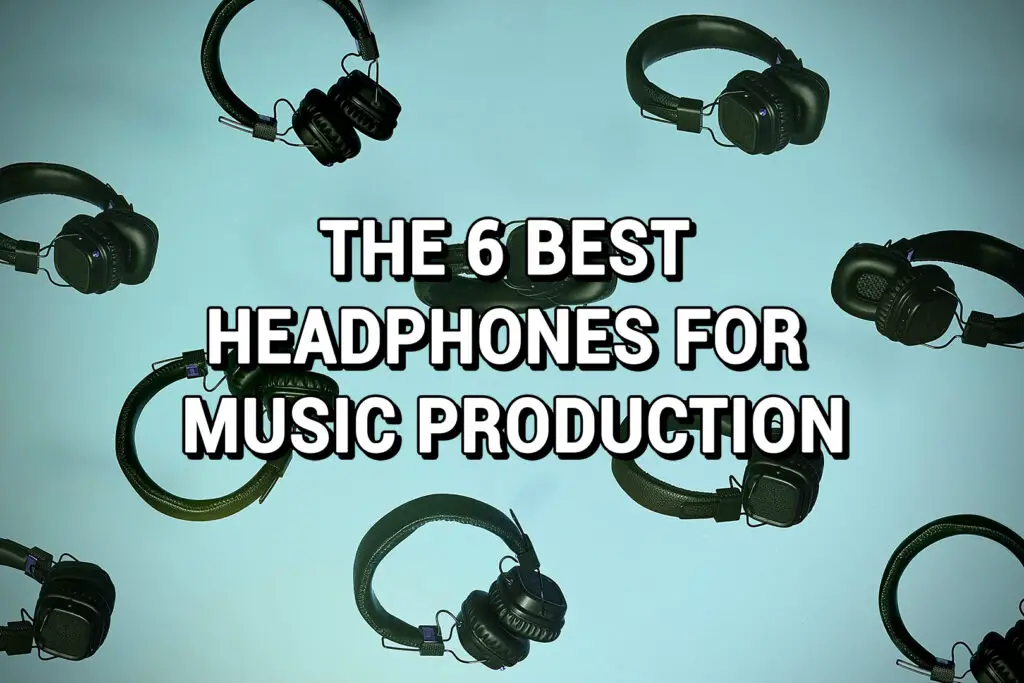 "What are the best headphones for producing music?
A decent pair of headphones are an absolutely essential part of any home studio setup.
As a general rule, you should be using as many systems as possible to monitor and finetune your mixes, including your laptop speakers, car speakers and a pair of headphones.
This technique can help identify resonances or phase issues that your main monitors might have missed. Headphones in particular give a crisp, clear reflection of the stereo image, which can often highlight any issues with your mix. They allow small details to be heard easily, and aren't affected by good / bad room acoustics.
The right headphones for you completely depends on personal taste: Are you using them solely for mixing? Will they be more general headphones you use on a daily basis?
To help you choose the best headphones for YOUR music production journey, we've put together this list of the best headphones for a range of budgets. Enjoy!
---

---
The Best Headphones for Music Production (2022)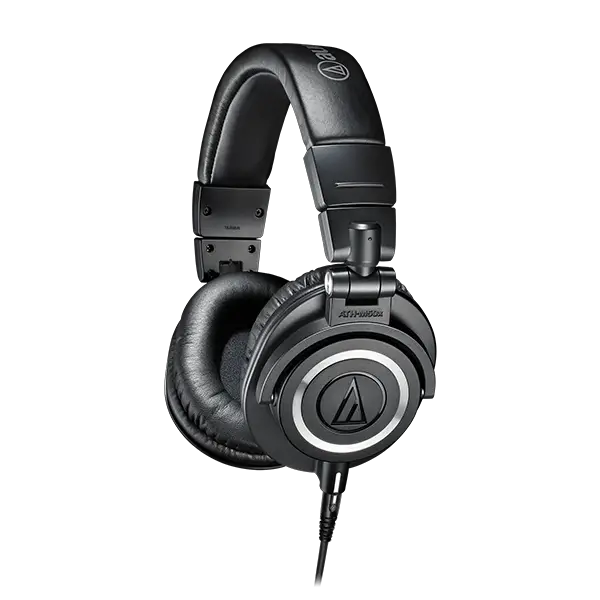 Best suited for: Producers looking for a lightweight, great-sounding pair of headphones with a low price-tag.
First up we have the ever-popular ATH-M50x's from Audio-Technica.
These headphones have a light, plastic build with plush, comfortable padding, making them ideal for long mixing sessions. Having said that, I often found this style of padding a little uncomfortable if working in hot environments for long periods of time, as they attract sweat easily.
But for such an affordable choice of music production headphones, the ATH-M50x's are surprisingly sturdy with a really aesthetically-pleasing design.
So how do they sound? The frequency response is fairly neutral, with a slight emphasis on the low-end region that you wouldn't find in higher-end headphones. They also reproduce mids and high frequencies with very little auditory masking.
In other words, they far exceed the sound quality of most other headphones in this price range. But if you're looking for an incredibly accurate, premium level of sound quality, you might have to spend a little more.
If you're looking for a cheap, sturdy choice of "cans" perfect for producing on-the-go, these are a fantastic choice.

---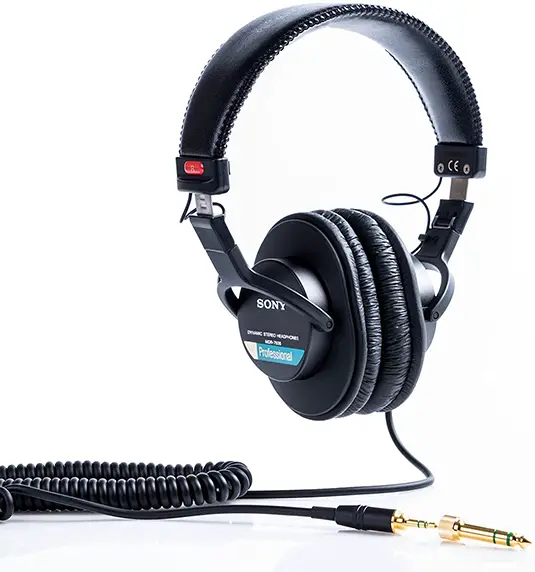 Best headphones for: Producers looking for industry-standard reference headphones at an affordable price.
Usually, the term "reference headphones" makes producers recoil in fear. Most reference headphones are insanely expensive, even entering the $3000 – $4000 price range!
However, the Sony MDR7506's are seen as an industry standard for affordable reference headphones. When listening to a mix, every flaw becomes immediately apparent. They have a VERY neutral frequency response with no unnecessary emphasis on low-end regions, which is exactly what you'd look for in a pair of mixing headphones.
At this price range, these are the BEST headphones for mixing in a home studio.
So why are they not at number 1?
Personally I found these headphones quite uncomfortable to wear, and the design doesn't seem particularly sturdy. They clamp down on the ears a little too hard, and can leave the crown of your head a little sore if using them for hours on end.
Plus, these are not the kind of headphones I'd throw in my bag while heading out the door. They feel notably less robust than the Audio-Technica ATH-M50x's, and while this may not be too important to some producers, if you're wanting to produce on the road, it could be a dealbreaker.
Overall, if you're looking for cheap, HIGHLY accurate reference headphones, I'd definitely recommend checking these out.

---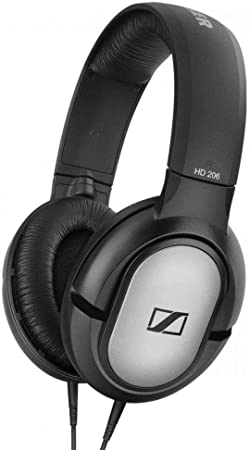 Best suited for: Great-quality headphones with a shockingly low price tag.
If you're wondering whether the price of these headphones is a typo, you're probably not the only one.
The HD-206 from Sennheiser is a great choice for producers on a very strict budget, who also want an everyday pair of studio headphones with top-notch quality.
The bass response of these headphones is particularly rich, with clear, detailed mid and high frequencies also. They come with comfortable, hypoallergenic ear pads perfect for long durations, and a sturdy, lightweight body.
These are absolutely ideal if you're looking to produce on-the-road, as you can throw them into a bad without having to worry. Plus, the sound quality far exceeds any other pair of headphones at this low price range.

---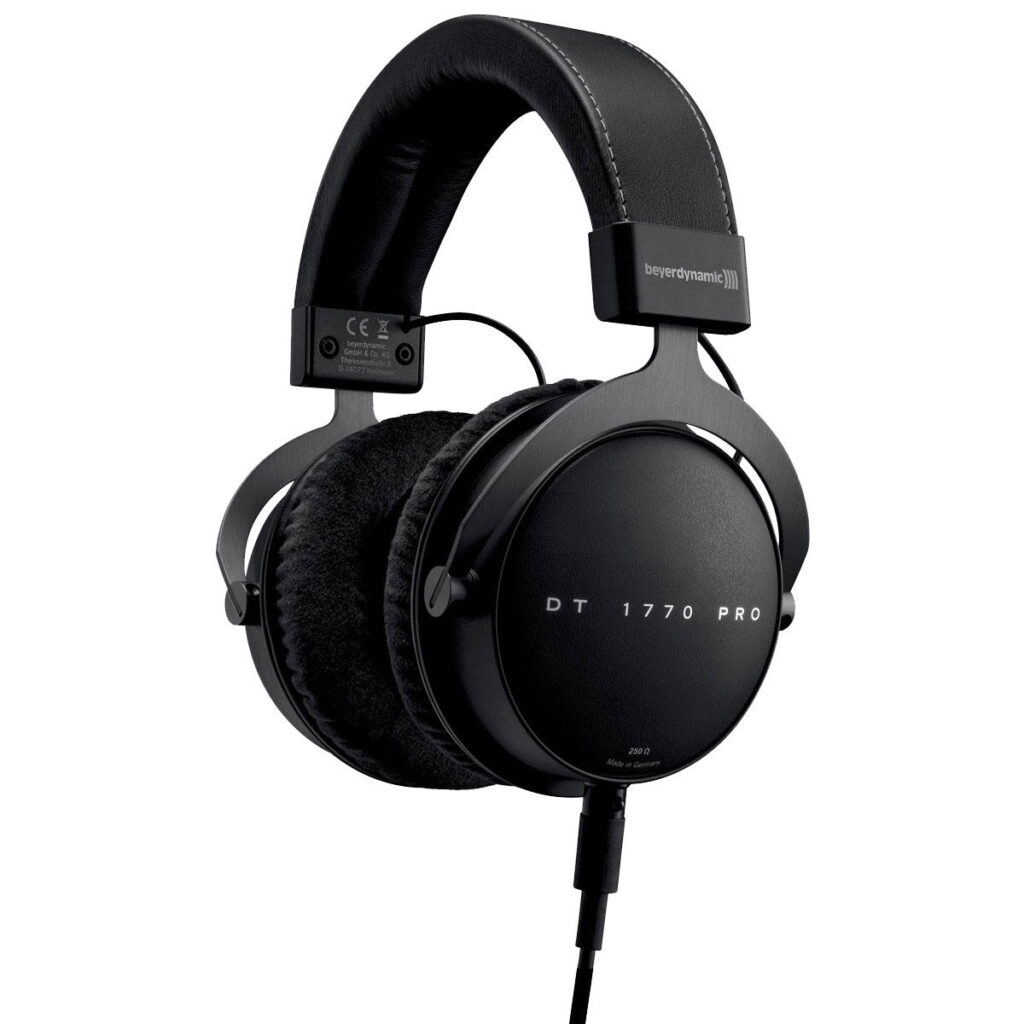 Best suited for: Producers looking for sturdy pair of headphones with next-level audio quality at a higher budget.
Next up is the Beyerdynamic DT1770 PRO's, which are notably more expensive than the previous headphones. These headphones are open-backed, meaning they offer a more accurate representation of the audio composition. They also feature high-flux neodymium drivers and deliver pristine accurate signal audio quality perfect for mixing referencing.
In terms of the build quality, these things are as tough as nails. They just feel a lot sturdier than similar music production headphones. I'd have no problem taking these on the road or trusting them with artists I'm producing vocals for.
As I mentioned, the audio quality is really impressive. You get a rich, balanced sound with no emphasis on any particular frequencies, making these headphones ideal for identifying any resonance or mixing issues with your tracks.

---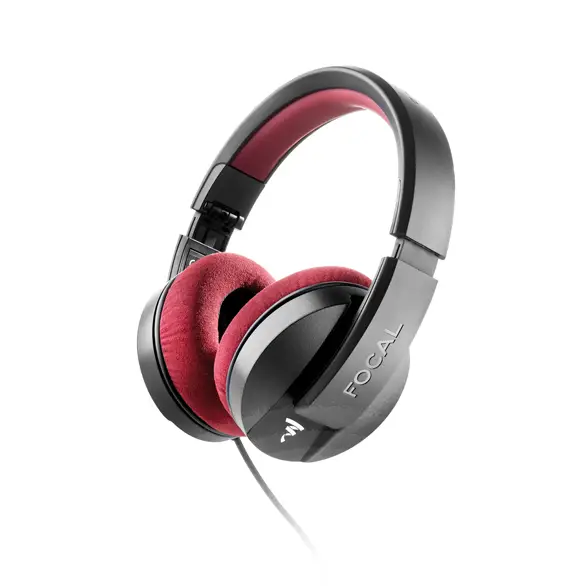 Best suited for: Producers looking for accurate reference headphones with an incredibly comfortable design.
Having a comfortable pair of headphones for music production is absolutely essential.
I'm sure you've had production sessions that go on for hours on end. I guarantee there's nothing worse than a hard, rigid pair of headphones clamping down on your head during those long sessions.
The Focal Listen studio headphones have plush, memory-foam earcups, which provide the perfect density for both comfort and isolation. This neat design allows for long mixing sessions with no discomfort whatsoever.
In terms of the sound, the reproduction of the entire audio spectrum is transparent, with plenty of detail and excitement down the low end. The mids and high-end are both tight and lusciously rich.
The Focal Listen Professionals are ideal for both casual listening and mixing duties, and are definitely well worth the generous, mid-range price tag.

---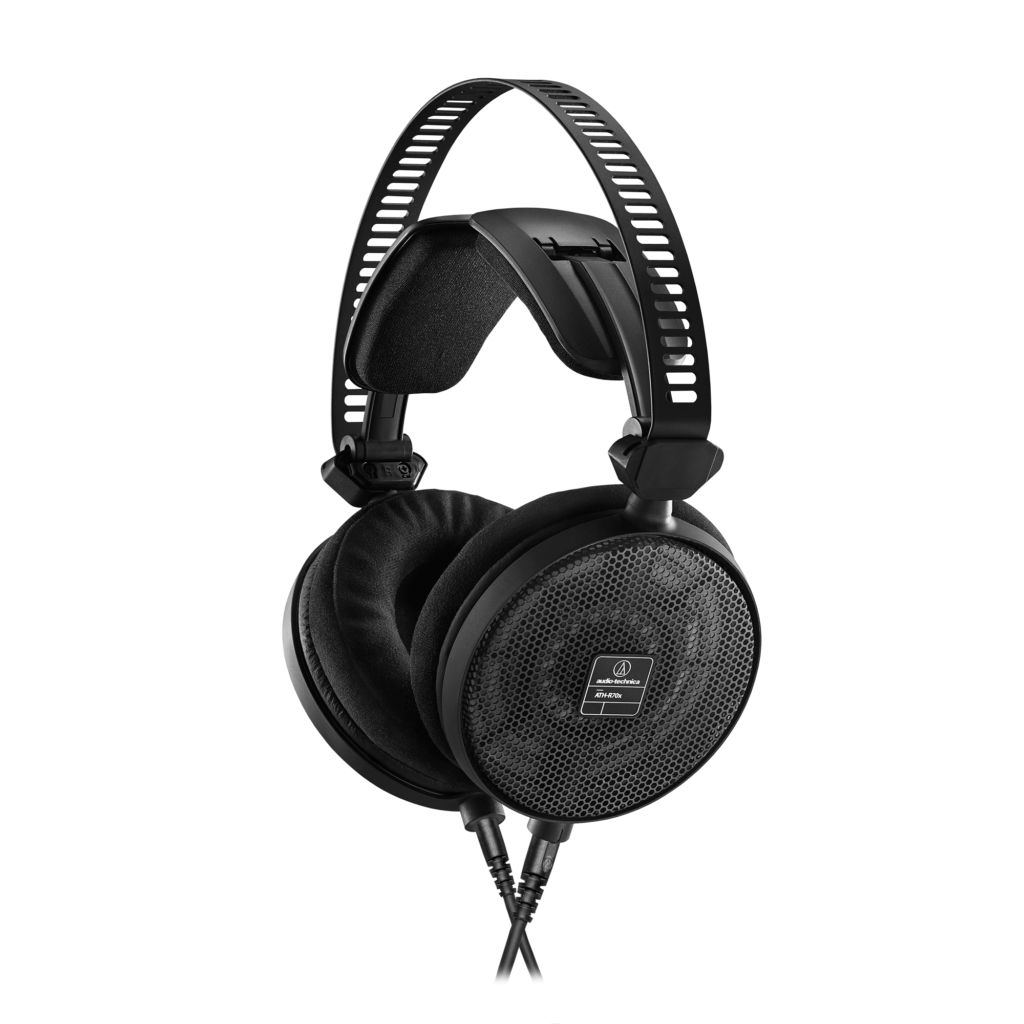 Best suited for: Producers looking for an open-backed pair of cans with pristine audio quality.
One thing that immediately stands out about the Audio-Technica ATH-R70x's is their lightweight feel: at times it's possible to forget you're even wearing them.
This is mainly due to their open-backed design, which also provides a more focused, "natural" listening experience.
The sound quality of these headphones is highly accurate across the whole frequency range, with no harshness or over-emphasis on the low-end, just sonic accuracy, clarity and detail. They will have no problem laying bare any mixing issues such as sibilance or resonant frequencies (which is a very good thing!), making them ideal for reference headphones.
Overall, the Audio-Technica ATH-R70x are a fantastic choice of headphones for music production, and will faciliate any mixing session with an impressive level of both accuracy and comfort.

---

---
The Best Headphones for Music Production: Similar Articles
The Best Laptop for Making Beats
The Best MIDI Keyboards for Beginners
The 100 Best FREE VST Plugins of All Time