8 Best Drum & Bass / DnB Sample Packs in 2022 (Royalty Free)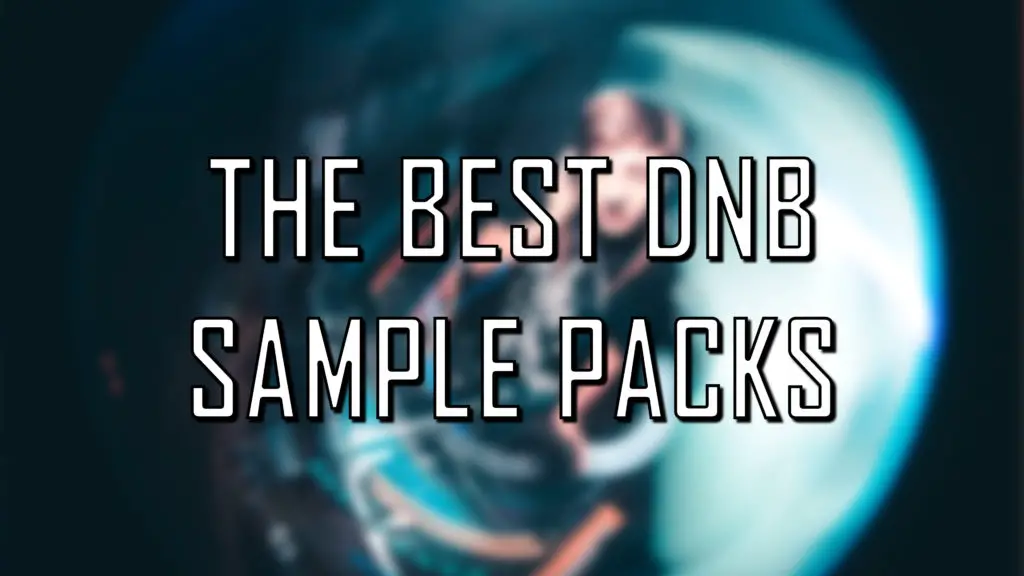 In order to produce incredible drum and bass tracks, you need to download a few, good quality drum and bass sample packs. Below is a guide to the best royalty free drum and bass sample packs in 2022.
Drum and Bass sample packs
Drum and Bass emerged in the early 1990's underground UK rave scene and has since exploded into a global phenomena. 
The genre is defined by fast, syncopated breakbeat loops and deep, wobbling basslines and has influenced many huge artists over the years including Chase & Status and Australia's Pendulum. Despite it's mainstream influence, drum and bass has managed to hold on to it's underground cultural aesthetic, and still remains extremely popular in the UK rave scene alongside jungle and tech-house.
Since it's inception, several sub-genres of drum and bass have emerged such as Liquid, Jump Up and Neurofunk. Each of these off-shoots sound wildly different, but they all rely on the same rapid drum patterns and rumbling bass.
This innovative, energetic music style is popular with music producers due to the huge creative possibilities and wide scope of the genre. Whether you're an advanced music producer or a complete beginner, you're going to need some good quality, royalty free drum and bass sample packs. I've downloaded more than enough sample packs over the years to know which ones stand out from the rest and which are just not worth your time or money.
---
The 8 Best Royalty Free Drum and Bass Sample Packs in 2022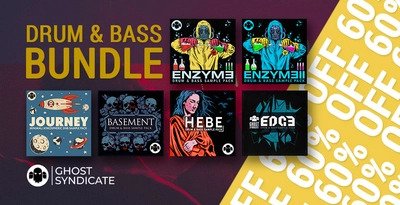 This bundle from Ghost Syndicate is a giant collection of drum and bass drum samples, instrumental sounds, synths, and anything else you'd ever need to create professional drum and bass music. It contains 6 award-winning sample packs: Edge, Enzyme 1 & 2, Hebe, Journey and Basement DnB.
As a bundle, this download covers all bases, regardless of what sub-genre of drum and bass you want to create. Take Edge for example, this pack includes 500MB of dark atmospheric sounds, punchy drums, dirty basslines, bizarre and unique synth sounds and organic percussion loops.
For the amount of samples you get in this download, the value for money is insane. This would be a perfect choice for beginners to drum and bass production, as you'll be left completely spoilt for choice.
Specs: Contains 6 award-winning DnB sample packs | See individual product pages for details: Edge / Enzyme 1 / Enzyme 2 / Hebe / Journey / Basement DnB.

---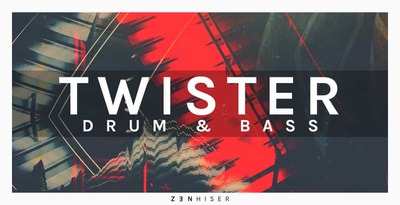 I've talked about Zenhiser many times in the past, and I'm a huge fan of their popular Lofi sample packs. Unsurprisingly, their royalty free drum and bass sample pack "Twister" is easily on the same level in terms of sound quality and consistency.
My favourite part of this sample pack is definitely the drum loops. It includes 75 beautifully mixed, full drum loops that span a range of DnB styles. I'd say the theme of this pack is intensity – all the sounds are driving, impactful and could definitely breathe life into your current DnB tracks.
Specs: 466 Total Samples | 4.5GB | 25 Full Mixes | 75 Drum Loops | 259 Total One-shots incl. 32 Bass One Shots + 22 Instrument One Shots + 19 Synth One Shots

---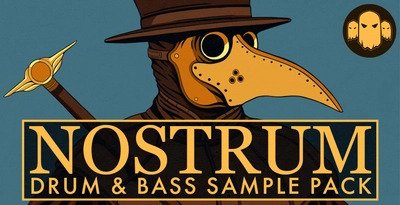 Nostrum is another sample pack by Ghost Syndicate not included in the DnB bundle. This is a fairly small, but inexpensive sample pack which would be a fantastic addition to any drum and bass producers sonic arsenal.
The drum loops and one-shots and punchy and aggressive, and you get a fantastic array of distorted, heavy basses and synths.
I would say overall this pack is more aimed at cleaner, crisper styles of drum and bass as opposed to styles such as jump up.
Specs: 24 bit 44.1 KHz | 536MB | 172-174 BPM | 81 Bass Loops | 30 Full Drum Loops | 30 Percussion Loops | 32 Bass One Shots | 67 Percussion Hits + much more

---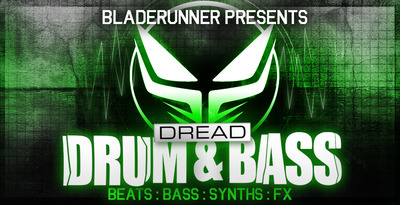 Dream Drum & Bass is a collaboration from Dread Recordings and Loopmasters and remains one of the most popular DnB sample packs to date.
The standout part of this royalty free sample pack is the soft sampler presets. This download contains 104 soft sampler presets for NNXT, Halion, SFZ, Kontakt and EXS24.50. These presets include searing bass lines, powerful synths and other incredible experimental sounds. The pack also contains powerful drum loops and a decent amount of music one shots for you to play around with.
I would recommend this pack or producers mainly looking for soft sampler presets. If you're looking for larger collections of WAV loops and one-shots, the Drum & Bass Bundle above may be better suited.
Specs: 24 Bit Quality | 612MB | 104 Soft Sampler patches | 51 Drum Loops | 42 Music Loops + more

---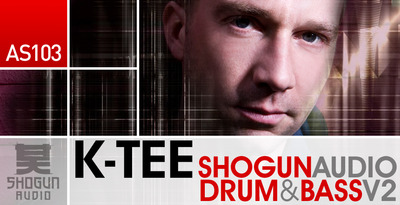 K-Tee is the director / owner of Shogun Audio, a label housing some of the most influential drum and bass artists on the planet. In this Loopmasters "Artist Series" release, K-Tee brings hard hitting samples that reflect the power and sonic character of the Shogun DnD roster. In the words of K-Tee:
"I tried to make something that would be useful for today's Dnb producer with lots of loops & sounds that can be easily manipulated to fit into their productions, it's deliberately heavy on the bass and synths as I always feel beats and percussion should be built from scratch to retain individuality – hopefully the pack covers a wide section of dnb styles so it can be as versatile as possible."
Specs: 24 Bit Quality | 1.17Gb | 34 Bass Loops | 30 Drum Loops | 137 Soft Sampler Patches | 86 Bass Shots | 143 Drum Hits + more

---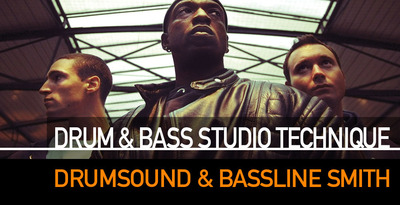 Drum and bass is a genre that has evolved over the years, both culturally and musically. However, it always stays loyal to the fundamental components of it's unique sound: rapid, pounding drums and thunderous basslines.
Drumsound and Bassline Smith have released this fantastic royalty free drum and bass pack. "Drum and Bass Studio Technique" contains modern, technical samples while staying true to the classic drum and bass sound.
This pack contains rich, vibrant synths, perfectly mixed drum loops and everything in between. I highly recommend this pack for producers looking to beef up their drum and bass sample collection.
Specs: Over 600Mb | 385 total samples | 150 Loops available in multiple formats | 63 Drum Breaks | 96 Bass Sounds | 130 Ready to play soft sampler patches + more

---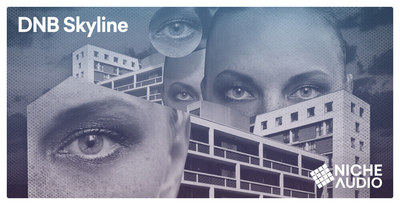 Like many of Niche Audio's sample packs, "DnD Skyline" is based around project files, music and drum kits/groups and racks.
This method of sampling gives an incredible amount of inspiration to beginners testing the waters of drum and bass production. If you aren't a fan of using project files or kits, this sample pack may not appeal to you.
I gave this pack 5 stars for value for money, as it also includes a large colllection of WAV files including searing basses and killer drum loops and one shots.
Specs: 26 project files for Ableton/Fl Studio | 30 drum kits | 288 One Shots | 33 Soft Sampler Patches + more

---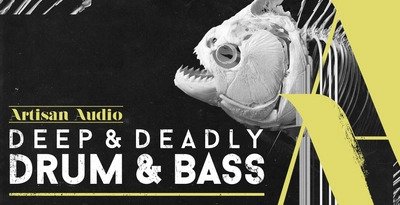 This sample pack from Artisan Audio contains an eclectic mix of deep, but aggressive drum and bass samples. It's worth mentioning these sounds are definitely more suited for neurofunk and similar sub-genres of drum and bass.
I'd say this sample pack doesn't have the same level of variety as the other packs on this list, but the sound quality is still fantastic.
If you're looking for deep drum and bass samples a little more on the delicate, complex side, this pack is definitely worth checking out.
Specs: 731 MB | 24Bit 44.1KHZ | 48 Percussion Loops | 46 Drum Loops | 100 Drum Hits | 56 Bass Hits | 112 Soft Sampler Patches

---

---
The Best Drum and Bass / dNb Sample Packs: Similar Articles
The Best Trap Sample Packs (100% Royalty Free)
The Best 808 Sample Packs (100% Royalty Free)
The Best FREE Sample Packs of All Time