8 Best Future Bass Sample Packs in 2022 (100% Royalty Free)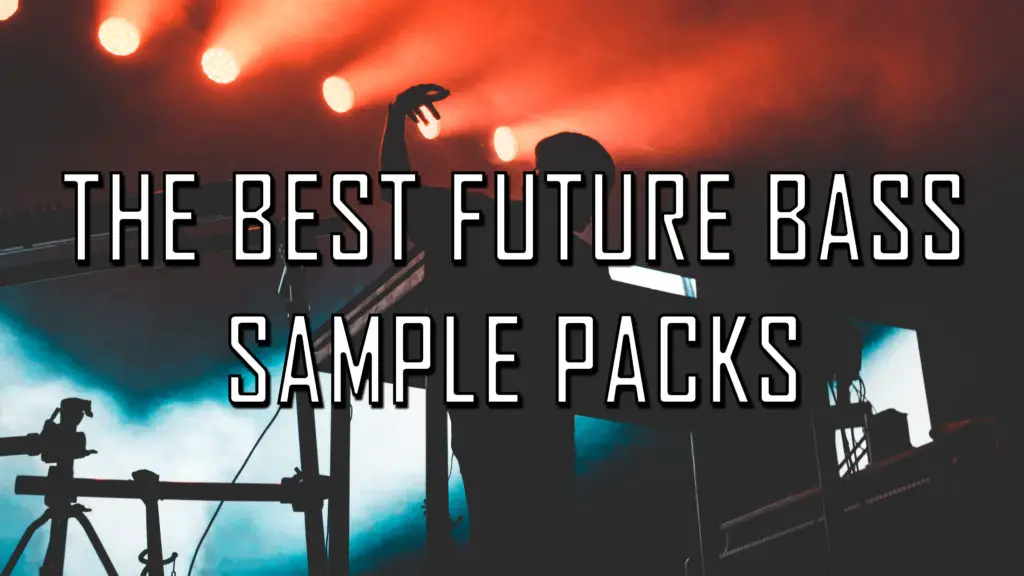 "What are the best royalty free future bass sample packs in 2022?"
Future bass is without a doubt one of the most dynamic, exciting music genres to emerge in the last decade. This eclectic genre is structurally similar to other EDM genres such as dubstep or trap, with most future bass tracks relying on a hook / build-up / drop sequence. However, instead of an aggressive, explosive drop, they rely on warmer, pulsating synths and pitched, emotive vocals drenched in reverb.
Today, artists such as Odesza, Louis the Child, San Holo and Flume stand at the forefront of this exciting genre, and most producers point to Flume's breakout hit "You & Me (Remix)" for setting the sonic foundations for future bass to explode into what it is today.
Since it's emergence, future bass has become a popular choice for music producers to experiment with. This is probably due to the vast creative possibilities within the genre: it is a genre where the rules are made to be broken.
Whether you're an advanced music producer or a complete beginner, you're going to need some good quality, royalty free future bass sample packs. I've downloaded more than enough sample packs over the years to know which ones stand out from the rest and which are just not worth your time or money.
---
The Best Future Bass Sample Packs in 2022 (100% Royalty Free)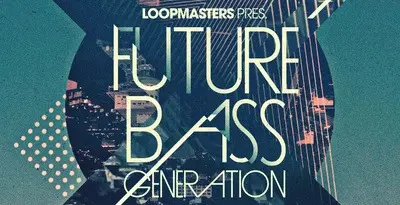 If you're an absolute beginner to future bass production, it may be a smart move to download an all-encompassing sample pack as opposed to a sample pack focusing on one element. For example, choosing a sample pack that contains drums, percussion, bass, synths, FX etc would be a lot more productive than buying a future bass sample pack only containing drums.
"Future Bass Generation" from Loopmasters contains a fantastic variety of sonic elements you'll need to create professional sounding future bass music. Even elements such as chopped vocal Loops and soft sampler patches are included, which are usually harder to find in sample packs.
The sound quality is also incredible. We've reviewed many official Loopmasters sample packs and they really are the gold standard when it comes to royalty free sample packs. The drums are punchy and immaculately mixed and the synths / pads are bright, spacious and incredibly expressive.
One thing that's worth mentioning is this sample pack is mainly loops, but does still include one-shots etc. If you're not a fan of using loops and prefer one shots, the next entry on our list may be more up your street…
Specs: 1.54 GB | 24Bit 44.1KHZ | 473 individual files | 317 Loops | 156 Hits | 150 MIDI Loops | 341 Rex2 files | 55 sampler patches for NNXT, Halion, Kontakt Exs24 and Sfz.

---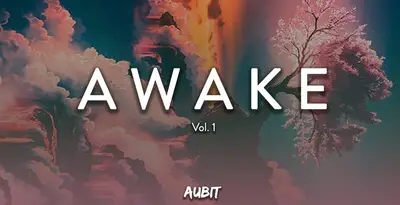 "Awake Vol 1" from Aubit is another all-encompassing sample pack including modern, smooth pads, razor-sharp synth leads and crisp, layered drums.
This pack contains much more presets than "Future Bass Generation", and not quite as many looped samples. The standout part of this pack is undoubtedly the synths. The variety and quality of synth presets and samples is outstanding, from lush, smooth keys to heavy, modulated, heavily filtered pads.
This royalty free future bass sample pack is slightly cheaper than "Generation", and is definitely worth the low price tag.
Specs: 1.06 GB | 24Bit 44.1KHZ | 115 Serum Presets (Including Awake Guitars for Serum) | 35 Massive Presets | Click here for Loop/One shot specs.

---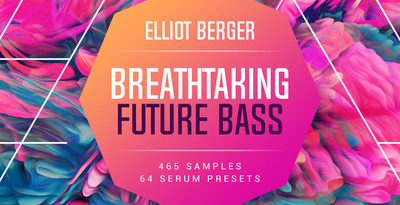 If you've delved into the world of EDM / trap / future bass sample packs you may have heard of Black Octopus. Black Octopus have been releasing some of the best, most comprehensive sample packs across a range of electronic genres for years, and the sound quality of their packs is always second to none.
"Breathtaking future bass" is a fantastic sample pack of premium drum samples, arps, basses, chord modulations, and 808's. Black Octopus have teamed up with Elliot Berger from Monstercat Records to produce this pack, so as you'd expect the quality is insane. It also includes 64 expertly designed Serum presets for immediate sonic inspiration.
The one downside of this pack is the variety. Compared to similar packs the variety of samples is fairly low, for example the only one-shots included are drums and 808's (no synth or instrument one-shots). With this sample pack, you are definitely investing in quality over quantity.
Specs: 2GB | 24 Bit Quality | 91 Drum Loops | 90 Drum Oneshots |60 Bass Loops |96 808 One Shots |175 Synth Loops | 48 Instrument Loops | 14 Vocal Loops |32 FX | 64 Serum Presets

---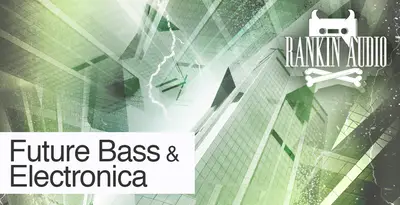 This royalty free sample pack is another fantastic choice for not only future bass but a range of electronic genres.
The samples in this pack are lush, deep and textured, and it even contains many hidden treats such as 6 construction kits, 50 midi loops, 50 Massive presets and 34 beautiful organic textures. The synths definitely sound more "chill" and downtempo than the classic harsh, modulating mid-range synths associated with future bass.
A standout pack is definitely the ethereal, melodic vocal loops that would sit nicely in both future bass and more chill, ambient music.
Click here for our list of the best ambient / downtempo sample packs.
Specs: 3.9GB | 24 Bit Quality | 225 Loops + 50 Midi Loops | 290 One Shots | 34 Organic Textures | 50 Massive Presets | + more

---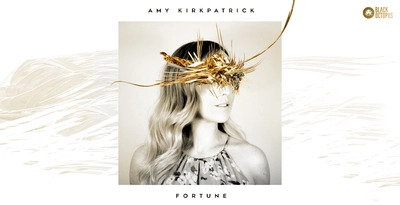 As future bass extends further and further into the pop world, catchy vocal hooks are becoming an extremely prevalent part of this music genre.
As a beginner, the best way to get your hands on radio-ready vocal hooks and melodies is through sample packs. Released through Black Octopus, Amy Kirkpatrick provides an enormous amount of vocal stabs, FX, melodies and even full length songs in this pack.
Her vocals are made for future bass and electronica. Her vocal samples/tracks are silky, heavenly and incredibly well mixed too. The songs themselves are great too, and as they are royalty free, you could literally sample an entire song from this pack and release it no strings attached.
This is a perfect pack for beginner future bass producers looking to incorporate professional vocals into their tracks.
Specs: 1GB+ | 189 Full Song Stems | 10 Full Length Songs With Harmonies and Ad-libs | 105 FX, Atmospheres and Glitches | 73 Spoken Words | 20 Pitched One Shot Hits | + more…

---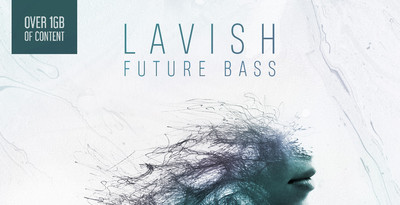 If you're looking for value for money, "Lavish Future Bass" is definitely worth checking out. For the price of this sample pack, you get a huge amount of content, and it sounds pretty damn good too.
This pack includes everything you'd need to start producing future bass, from smooth, resonating synth chords to upsweeping chopped vocal loops to pounding drum one-shots.
Granted, the sound quality isn't quite on the level of Black Octopus or Loopmasters releases, but these samples still sound lush, spacious and well mixed.
Specs: 1GB+ | 137 Drum Loops | 89 Drum One-Shots | 106 Melodic Loops | 81 Melodic One-Shots | 18 Vocal Chop Loops | 49 FX

---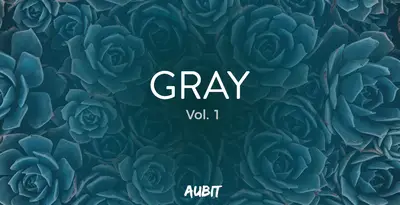 Gray Vol. 1 is an inexpensive, professional quality royalty free future bass sample pack including incredibly well designed soft sampler presets and samples.
The highlight of this pack is undoubtedly the presets for Serum and Massive. It is immediately obvious that a high level of detail and perfectionism has gone into the sound design of these presets. Please note these presets are for instrumental sounds only, so there are no drum presets.
However, the pack does also contain some great sounding drum one-shots and loops as well as other future bass WAV files. This is a fairly small sample pack, but the price does reflect that. Definitely worth checking out.
Specs: 152.9 MB | 24Bit 44.1KHZ | 285 Files | 50 Serum presets + 35 Massive presets |75 Drum one shots | 25 Drum loops | 25 Dry Vocal loops | 25 Wet Vocal loops | 25 Synth loops | 25 Midi loops

---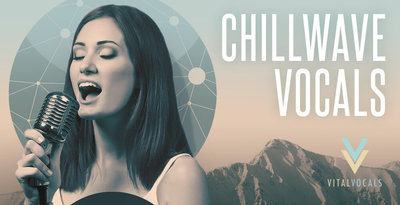 "Chillwave vocals" is a small, vocal sample pack with various moods and delivery styles, many of which would be perfect for future bass.
It includes 155 MB of content with all audio at 24Bit & 44.1KHZ.
Why am I including this pack? At the moment it's about $10. If you're investing in a product from this list, I don't see any reason to not stick this in the cart for a little extra sonic inspiration.
Specs: 155 MB | 24Bit 44.1KHZ | 5 Vocal Tracks | 62 Backing Vocal Loops | 57 Lead Vocal Loops | 56 Chorus Vocal Loops

---

---
The Best Future Bass Sample Packs: Similar Articles
The Best Trap Sample Packs (100% Royalty Free)
The Best 808 Sample Packs (100% Royalty Free)
The Best FREE Sample Packs of All Time