8 Best Techno Sample Packs (100% Royalty Free 2022)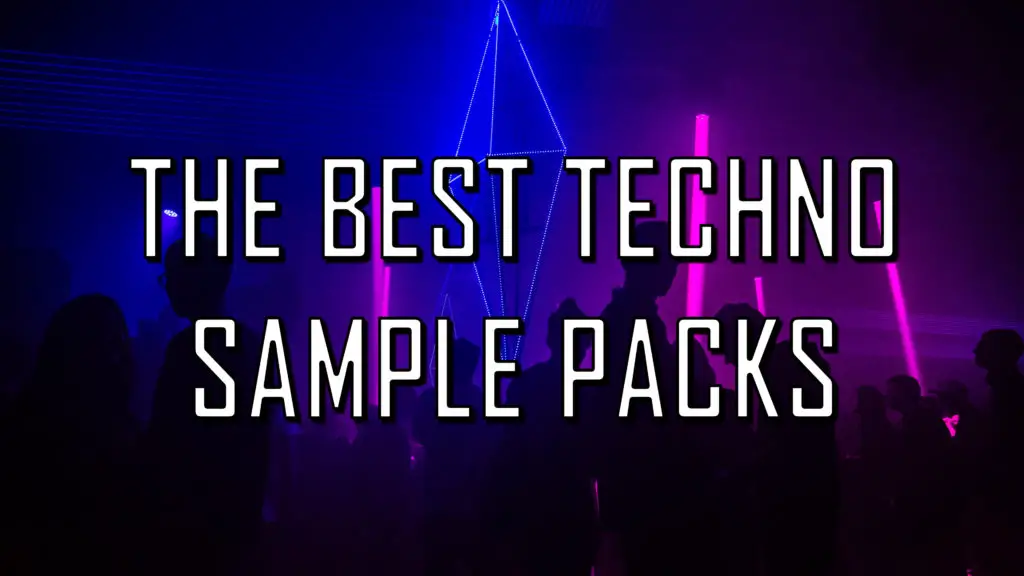 In order to produce incredible techno beats, you need to download a few, good quality techno sample packs. Below is a guide to the best royalty free techno sample packs I have found anywhere on the web.
Techno sample packs
Techno is widely recognized by it's pounding 4-on-the-floor kick patterns, repetitive, moody synths and continuous, rolling bass. The genre originated in Detroit with various DJ's combining synthpop with house, electro, and funk. Today, techno incorporates substantially darker elements, and is predominantly found in European underground rave culture.
From my experience, techno is an incredibly fun genre to produce. It's also undoubtedly a great choice for beginner producers due to it's simplistic, fundamental style.
If you want to start producing techno, or you want to expand your techno sample collection, you're going to need some high quality, royalty free techno sample packs. I've downloaded many techno sample packs over the years, so I have a good idea which stand out from the rest in 2022 and which just aren't worth your time or money.
---
The Best Royalty Free Techno Sample Packs in 2022
Steve Lawler's "Dark Percussive House & Techno is, by far, the most popular, acclaimed sample pack for techno production.
It contains 500+ phenomenal, professional quality collection of bass, drum, synth and other loops, 500+ drum and other one-shots and many, many more techno samples. This is actually one of the most impressive sample packs I've found for any genre, and is definitely a cut above the rest in terms of sound quality and the massive variety of samples.
It's not the cheapest pack on the list for sure, but this is unsurprising for the sheer volume of content it includes.
I use elements from this sample pack in virtually every techno track I make, and it has transformed the way I create techno music.
Specs: 24 Bit Quality | 470 Drum Loops | 60 Bass Loops | 73 Synth Loops | 500+ Single Drum Samples | 30 Vocal Samples | 86 Dance FX | 616 Rex2 Files | 46 Soft Sampler Patches

---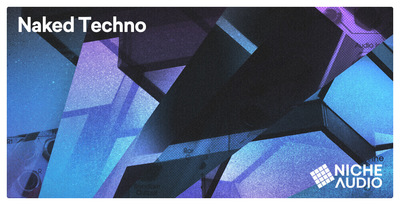 This royalty free sample pack is mainly focused on professionally curated Maschine / Ableton drum kits. It contains a collection of 15 diverse, beautifully layered kits perfect for any subgenre of techno.
Organised kits often provide fantastic sonic inspiration as they are an extremely quick, simplistic way to create drum beats. The kits included in "Naked Techno" also include atmospheric pads and chords, sub-bass and ethereal FX samples.
If these kits aren't your thing however, this sample pack contains hundreds of loops and one-shots and even 30 soft sampler presets for a higher level of flexibility. Highly recommend.
Specs: Ableton and Maschine: 13 Kits | 2 Special Kits | 101 Patterns | 236 One Shots | Wav Pack: 14 Bass Loops | 11 Chord Loops |11 Clap Loops | 13 Drum Loops | 233 One Shots + more

---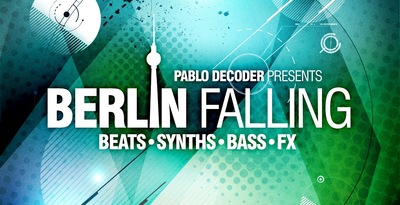 I'm a huge fan of official Loopmasters sample pack releases, and their techno and deep house pack "Berlin Falling" does not disappoint.
The crisp, punchy drum loops are definitely a stand out element in this sample pack. Although I would say the synth and bass elements are probably better suited for contemporary techno or hybrid genres such as tech-house.
For producers looking for deep, minimal house and techno samples, this pack should definitely be on your radar.
Specs: 24Bit Quality | 640Mb | 35 Bass Loops | 110 Drum Loops | 65 Top loops | 61 Synth loops | 66 Vocal loops | 20 Analog Bass Hits | 20 Analog Synth hits | 118 Drum Hits | 24 Fx Samples | 51 Soft Synth Patches | 337 Rex2 Files

---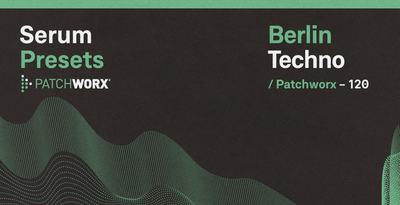 This royalty free techno sample pack focuses on presets for the incredibly popular VST plugin: Serum. A huge advantage of using plugin presets over WAV samples is the advanced level of creative control and flexibility that comes with it.
In my opinion, the sound design of these 64 Serum presets is unreal. Personal highlights include the dark, industrial synths and deep, rumbling basses. If you have some knowledge of sound design and understand the Serum layout, you can then tweak and manipulate these sounds to your hearts content.
I will mention the drum/percussion variety of this pack isn't the best. For example, you get only 1 clap and 1 snare preset. However, this pack is clearly based more around synth, bass and other instrumental-based sounds, so this isn't the end of the world.
Specs: 222 MB | 24-bit & 44.1 kHz | 64 Serum Presets | 64 MIDI Files | 64 Wav Loops (MIDI + Preset)

---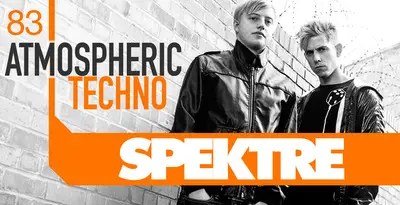 Spektre is a fantastic techno sample pack that definitely falls more into the dark, sinister techno category. Expect to find evolving, unique basslines, dramatic synths, heavy stabs, atmospheric chords, and many more inspiring techno samples.
While this pack isn't huge of terms of sample quantity, there's a ton of versatility in the sounds included, and the sound quality is genuinely stunning.
This pack is perfect for producers looking for that dark, rave-orientated techno sound in 2022.
Specs: 24Bit Quality | 560Mb | 33 Bass Loops | 49 Drums Loops | 6 Atmospheric Loops | 47 Music Loops | 48 One Shot Instrument Tones | 19 Transitional FX | 110 Single Drum Samples | 22 Soft sampler patches | Rex Files Of All Loops

---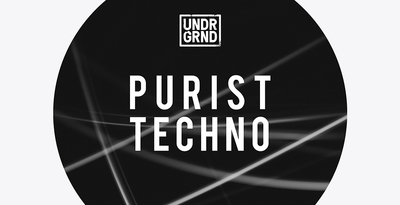 Techno, generally speaking is a very minimal, understated genre. Most techno tracks rely on only a few sonic elements to carry the track, mainly a pounding 4-on-the-floor drum pattern, a repetitive bass-line and an evolving synth. This is probably why techno and similar genres are associated with "party-drug", rave culture, as this repetitive, constant musical experience can feel very hypnotic at times.
Purist Techno is a sample pack that relies on the minimal sound of techno, offering pulsing basses, driving drum loops and other "purist" techno samples.
I'd highly recommend this royalty free techno sample pack to beginners, as it contains all the fundamental basics you'd need to get started on your techno journey.
Specs: 23 Atmospheres | 63 Bass Loops / 63 Midi | 63 Synth Loops / 63 Midi | 228 Drum Loops (Inc Stems) | 21 Percussion Loops | 22 Fx Shots | 240 Drum One-shots | 3x Drum Kits For Ableton Drum Rack, Battery 4 And Kong

---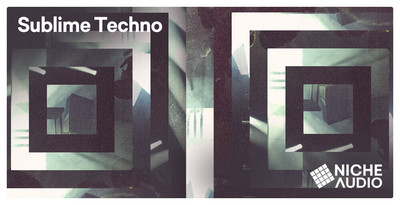 Like most Niche Audio products, this techno sample pack is focused around Maschine and Ableton inspiration kits. This is a great pack for a range of house and techno genres, and is definitely more on the melodic, contemporary side.
This is the second pack by Niche Audio on this list, and I'd definitely say "Naked Techno" is the stronger pack. Although this pack does also include a insane range of one-shots and loops to be used alongside the kits.
Specs: Maschine: 11 Starter Projects | 15 Groups | 240 24/44.1 Samples | Ableton: 13 Starter Projects | 15 Drum Racks | 69 Sampler Presets | 240 24/44.1 Samples

---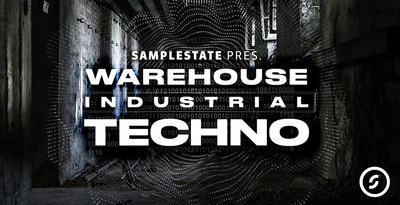 Warehouse Industrial Techno is a fantastic royalty free sample pack brimming with dark, aggressive sounds as well as 45 soft sampler patches.
The sound quality isn't quite on the level of the rest of the packs on this list, but it's a great choice for expanding an existing techno sample collection.
A personal highlight of this sample pack is the synths. Expect a range of weird, atmospheric, downright creepy synth sounds that will definitely bring a unique element to your techno tracks.
Specs: 195 Drum Loops |40 Bass Loops | 60 Pad Loops | 62 Synth Loops | 377 Rex Files | 20 Bass One Shots | 79 Drum One-shots | 30 FX One Shots | 21 Synth One Shots | 45 Soft Sampler Patches

---

---
Best Royalty Free Techno Sample Packs 2022: Similar Articles
The Best House Sample Packs (100% Royalty Free)
The Best Ambient Sample Packs (100% Royalty Free)
The Best FREE Sample Packs of All Time