The 8 Best EDM Sample Packs in 2022 (100% Royalty Free)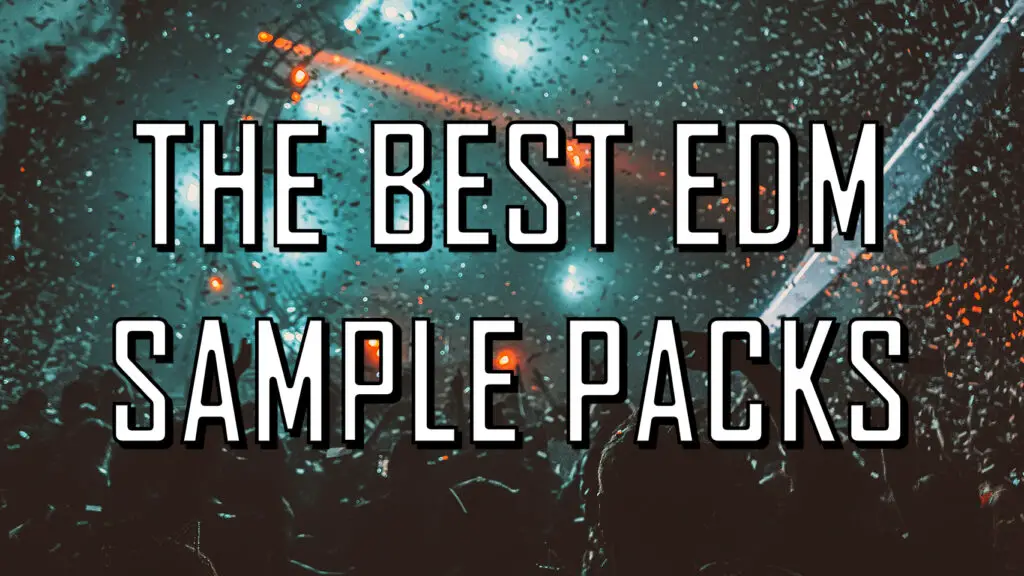 "What are the best royalty free EDM sample packs in 2022?"
EDM (Electronic Dance Music) is a fairly broad term, ranging from big house club tracks to dubstep, trap and techno. Generally speaking, any genre made largely for night-club, rave or festival settings can be considered EDM.
Over the last decade or so, EDM has become an incredibly popular choice for both beginner and advanced producers. This is primarily due to the global explosion of EDM in mainstream music. There is also an almost endless amount of creative possibilities due to the versatile, synth-based nature of the genre, making it very attractive to music producers.
If you're an EDM producer, or just starting out, you're going to need some good quality, royalty free EDM sample packs. I've downloaded more than enough sample packs over the years to know which ones stand out from the rest and which are just not worth your time or money.
EDM Sample Packs
For the purpose of this guide to the best EDM sample packs in 2022, I'll be focusing mainly on big-room, club-ready samples with dirty synth leads and pounding basslines. This will cover a range of sub-genres, but if you're looking for more specific sample packs, check out some of our other guides below.
• Drum & Bass / DnB Sample Packs
So, without further ado, let's dive into the best royalty free EDM sample packs in 2022, enjoy!
---
The Best EDM Sample Packs in 2022 (100% Royalty Free)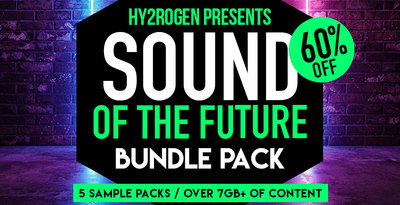 The first entry on this list is an absolutely enormous sample bundle from Hy2rogen, including 6 popular, high-rated EDM sample packs.
We've talked about the pristine quality of Hy2rogen's samples in the past, and this Sound of the Future bundle is no different. This bundle includes a whopping 7.7GB+ of construction kits, loops, drums, synths, vocals, effects, one shots and synth presets.
With over 1850 files included, you get every sonic element you'll need to create professional-quality EDM music.
I'd highly recommend this as the perfect sample bundle if you're getting into EDM production, or want to seriously expand your EDM sample collection. Plus, by opting for the bundle, you get a huge discount compared to buying each individual sample pack.
Specs: Individual packs – VOCAL FUTURE HOUSE | SOUND OF TOMORROW | BASS HOUSE FOR SERUM | BASS HOUSE DROPS | FUTURE HOUSE DROPS

---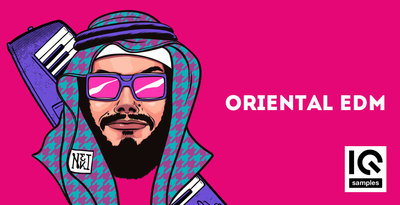 If you're looking to add an oriental element to your tracks, this royalty free sample pack by IQ Samples should definitely be on your radar.
It contains a fantastic range of middle-eastern-style synth melodies, pounding bass loops, FX impacts / sweeps, and much more.
This pack definitely isn't for everyone, and applies to a specific style of EDM production. However, if you're after a unique, oriental EDM sound, this one is definitely worth checking out.
Specs: 30 Bass Loops | 60 Drum Loops | 30 Percussion Loops | 110 One Shots | 40 Sound FX. | All Files 100% Royalty Free

---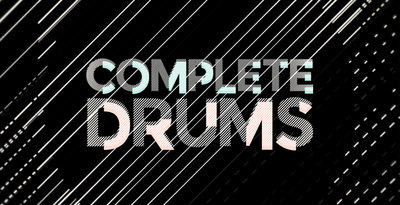 "Complete Drums" is an absolutely gargantuan sample pack for house, Techno, EDM, DnB, Dubstep, Deep House, Trap and pretty much any electronic music genre imaginable. This pack contains a staggering 34,000+ royalty free drum and percussive sounds, giving you everything you could ever need to create electronic beats.
I remember downloading this pack and begin absolutely floored by the expansive, meticulously organised samples inside. The sounds are also incredibly professional and have a beautiful sonic clarity that is more or less unmatched in other house/electronic drum sample packs.
Because of the sheer volume of content in this pack, the price is significantly higher than any other product on this list, but if you've got the money to spend, this will transform the way you produce electronic music. Here are some official reviews for this pack:
"Seriously, I batter the s**t out of your sample packs. They are fantastic!" Chris Lake
"A staggeringly expansive library of individual and layered hits! Essential…" 5/5 Music Radar
"This sample set sounds brilliant and serves as a fresh, up-to-date library for those making electronic music!" 10/10 Computer Music Magazine
Specs: 34,000+ 24-bit wav, 100% royalty free drum and percussive hits | 15,000+ Tape processed drum samples, recorded via a classic Studer A80 MK1 and Ampex ATR-102 tape machine | 1700+ Vinyl processed drum samples, recorded via a classic Neumann VMS 70 vinyl mastering lathe | 4.8 GB unzipped | 400+ pre-mapped drum kits including sampler patches for Battery, Kontakt, Reason NNXT, Halion, EXS24 and SFZ

---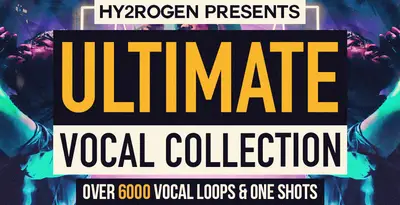 This royalty free sample pack is another fantastic collection of EDM sounds from Hy2rogen, this time focusing on vocal loops and one-shots.
From shouts/phrases leading up to a drop, to catchy vocal hooks, vocals are a hugely important element in EDM music, and can really breathe life into your production. This sample pack includes materials covering a huge range of production styles, and as always the sound quality is next level.
In the words of Hy2rogen, expect to find "quirky vocal loops, rhythm-tied rap lines, female vocal bits and bursts, mainroom tension builders, techy glitched vocal grooves, stuttered and syncopated toppers".
Additionally, this sample pack is HUGE. With just under 7000 WAV files and 5.3GB+ of content, there's no doubt you'll find mountains of inspiration within this vocal collection.
Specs: 5.3GB+ | 7552 total files | 6992 WAV files | 4127 vocal one shots | 2865 vocal loops | 560 sampler files (EXS, Kontakt, NNXT, Halion) | Key labelled | 120-150 BPM | 2-4 bars long | Dry & wet exports

---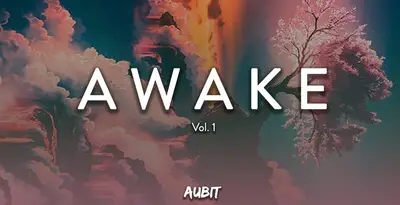 "Awake Vol 1" from Aubit is an all-encompassing sample pack including modern, smooth pads, razor-sharp synth leads and crisp, layered drums.
When compared to the EDM sample packs above, this pack is aimed at dreamier, modulated styles of electronic production such as future bass or progressive house. I'd highly recommend this sample pack if you're looking to create uplifting, immersive music similar to Flume or Odesza.
The standout part of this pack is undoubtedly the synths. The variety and quality of synth presets and samples is outstanding, from lush, smooth keys to heavy, modulated, heavily filtered pads.
This royalty free EDM sample pack also contains a decent selection of Massive and Serum presets to a little added sonic inspiration.
Specs: 1.06 GB | 24Bit 44.1KHZ | 115 Serum Presets (Including Awake Guitars for Serum) | 35 Massive Presets | Click here for Loop/One shot specs.

---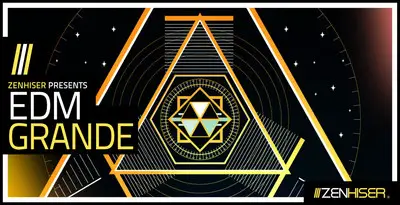 EDM Grande is a perfect choice for beginner producers due to it's selection of song starters, with individual audio stems included. These song starters cover a broad range of genres including modern EDM, House, Progressive House, Big Room and more.
Many producers don't enjoy working with song starter stems, as it can often reduce the creative freedom of music production. Personally, I prefer working with raw one-shots and occasionally loops, but for beginners I can absolutely see the appeal.
That said, the sound quality and consistency of Zenhiser sample packs is really impressive. So if you like working with song stems, I'd highly recommend checking this pack one.
Specs: 24 Bit Quality | 11.1GB | Total Samples – 285 | Total Midi – 77 | Tempo – 128bpm | 10 Song Starters – 215 Audio Stems including drums, synth, vocals, brass and much more

---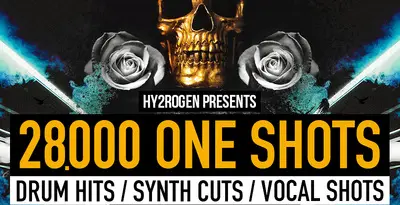 This EDM sample pack includes a jaw-dropping 28,000 one shots, including drum hits, synth cuts, vocal shots and much, much more. This immense collection is so, so useful for finding almost any EDM one-shot you can think of, and the sound quality is pretty spectacular too.
To break this down, you get 32204 total files broken down into: 28753 WAV one shots that contain 19708 drum hits (4668 kicks, 3851 hi-hats, 4015 percussion hits, 3969 claps & snares, 3205 misc drum hits), 4832 synth shots, 4212 vocal glitch shots) and 3451 software sampler files for EXS24, Kontakt, NNXT, Halion for easy access and usage.
I highly recommend this sample pack to almost any EDM producer looking to massively expand their sample arsenal with an endless supply of high quality one-shots.
You may have noticed this is yet ANOTHER sample pack by Hy2rogen (we promise we aren't sponsored by Hy2rogen, we just love their products!)
Specs: 3.8GB+ | 24Bit 44.1Khz WAV | 32204 total files | 28753 WAV one shots | 3451 soft sampler files

---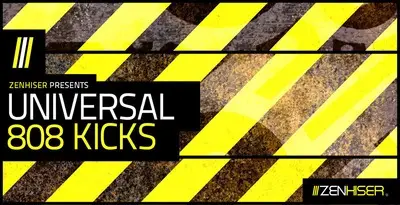 "Universal 808 Kicks" sample pack absolutely had to be included on this list for a couple of reasons. Firstly, the sound quality and sonic character of the 808 kicks is sublime. When browsing through the 808s in this sample pack, it is immediately apparent that a lot of care and perfectionism has gone into each sound, and the work has paid off.
The second reason I had to include this part is the incredible variety of 808 sounds. There are sounds in this pack that would be perfect for trap, future bass, dubstep, movie FX and countless other EDM music genres.
This pack contains a whopping 300 bass drum sounds, many sampled directly from the Roland TR-808 and then edited to create new, unique sounds.
Expect to find a diverse range of short, short (layered), medium, long, "falling" and FX 808 sounds in this pack.
Specs: 24 Bit Quality | 106MB | 100 Short 808 Kicks | 40 Short Layered 808 Kicks | 56 Medium 808 Kicks | 20 Long 808 Kicks | 40 Falling 808 Kicks | 44 FX 808 Kicks

---

---
The Best EDM Sample Packs 2022: Similar Articles
The Best Trap Sample Packs (100% Royalty Free)
The Best 808 Sample Packs (100% Royalty Free)
The Best FREE Sample Packs of All Time