The 8 Best FREE VST Synth Plugins (2022)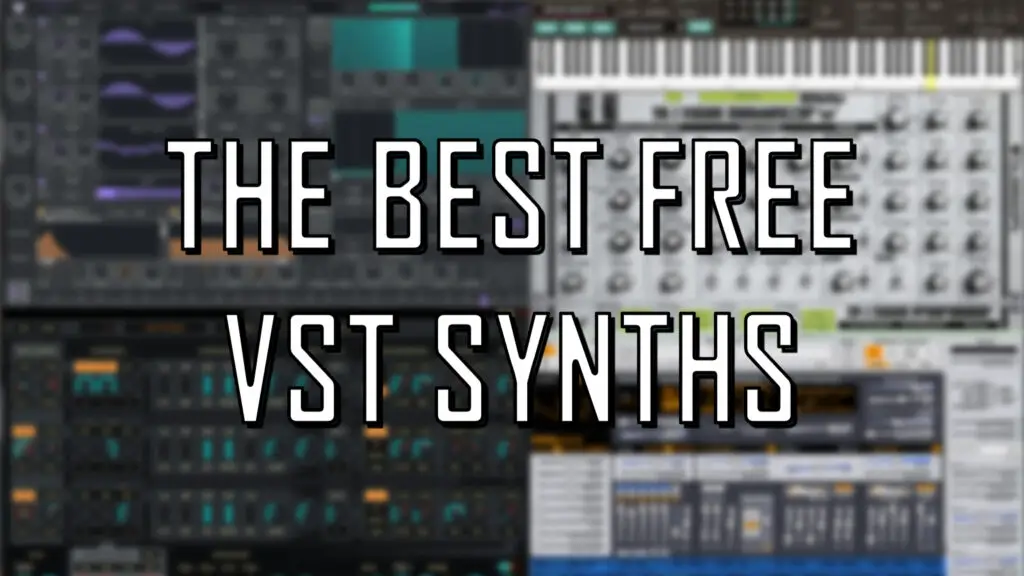 "What are the best free VST synths out there in 2022?"
Whether you're a beginner or a more advanced producer, at some point you'll need to expand your VST synth collection.
VST synths are, without a doubt, one of most effective methods to transform the way you create music. Even if you have no knowledge of oscillators, filters or sound design, most synths come with a large collection of presets to get you started.
I have been using a variety of VST synths since the day I started creating music. Using a range of virtual synths and other instruments has not only allowed me to discover some insane, completely unique sounds, but has also expanded my knowledge of sound design.
In 2022, there is a huge amount of VST synths out there, ranging from fully-fledged subtractive wavetable powerhouses to authentic, highly-accurate emulations of classic monophonic hardware.
The Best Free VST Synths?
As you may expect, many of the most well-known synths out there come with a fairly high price tag.
Which naturally begs the question; "Are there any free VST synths out there that are actually good?"
Absolutely! There are MANY free, highly versatile, intuitive synth plugins available, you just need to know where to look.
So without further ado, let's take a look at the 8 best FREE VST synth plugins that every producer should know about.
---

---
The Best Free VST Synth Plugins in 2022 (+ Download Links)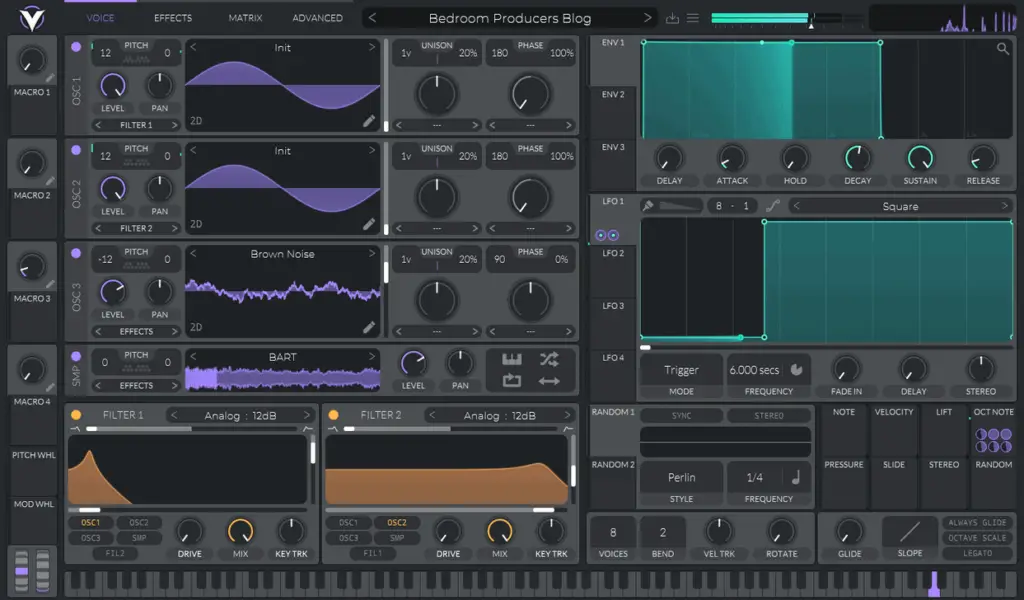 In late 2020, Tytel released Vital, a freeware spectral warping wavetable synthesizer with a staggering list of features and on-board controls. This is undoubtedly one of the most exciting audio plugin releases in a long time, especially given the fact there's a FREE version available.
The free edition of Vital includes all the core functionality of Vital, and comes with 75 presets and 25 wavetables.
Vital features 3 powerful, high-quality wavetable oscillators, each with frequency warper and waveshaper controls. An additional sample slot is also available, which can be used to add noise or other audio textures. Vital also features an on-board wavetable editor, allowing you to warp and manipulate the wavetables to your hearts content.
---
The 3 oscillators and the sample slot can be individually routed to two filter modules, and you can also assign 3 envelopes, 4 audio-rate LFOs, 2 randomizers, and several other modulation options. There is also an extensive effects rack, featuring phaser, reverb, delay and other audio effects.
The one downside is that the CPU-usage is fairly high, so if you're using a slower system, it may struggle with multiple loadings of the plugin. However, a single instance should normally be okay.
Overall, Vital is definitely the best free synth plugin in 2022, and no other free plugin matches it's incredible design and creative flexibility.
Click here for a FREE download.
---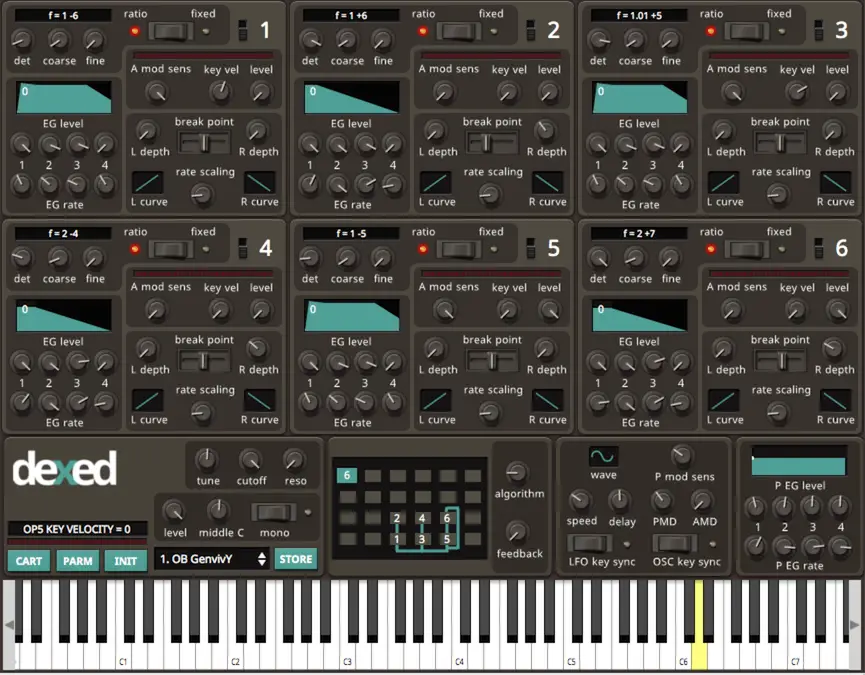 This free plugin is probably the closest you'll ever get to owning a Yamaha DX7 without spending a penny!
Dexed is a highly versatile synthesizer that acts as an incredibly accurate emulation of the iconic hardware synth Yamaha DX7.
The plugin has it's own built-in sound engine so it can play classic DX7 patches, as well as synthesize completely new, unique sounds. It goes without saying, the sound quality is absolutely stunning.
The interface has 144 automatable parameters in the form of various sliders, buttons and knobs on one single panel. The downside is this can be fairly overwhelming for beginners, and this free synth definitely has a fairly steep learning curve for less-experienced producers.
However, if you're just looking to dive straight in, it comes packaged with an incredible range of vintage DX7 presets, and there are hundreds of additional patches available online.
Click here for a FREE download.
---
Here are the best (early) Black Friday deals in 2022. Don't miss out! (Click here for the full list).
---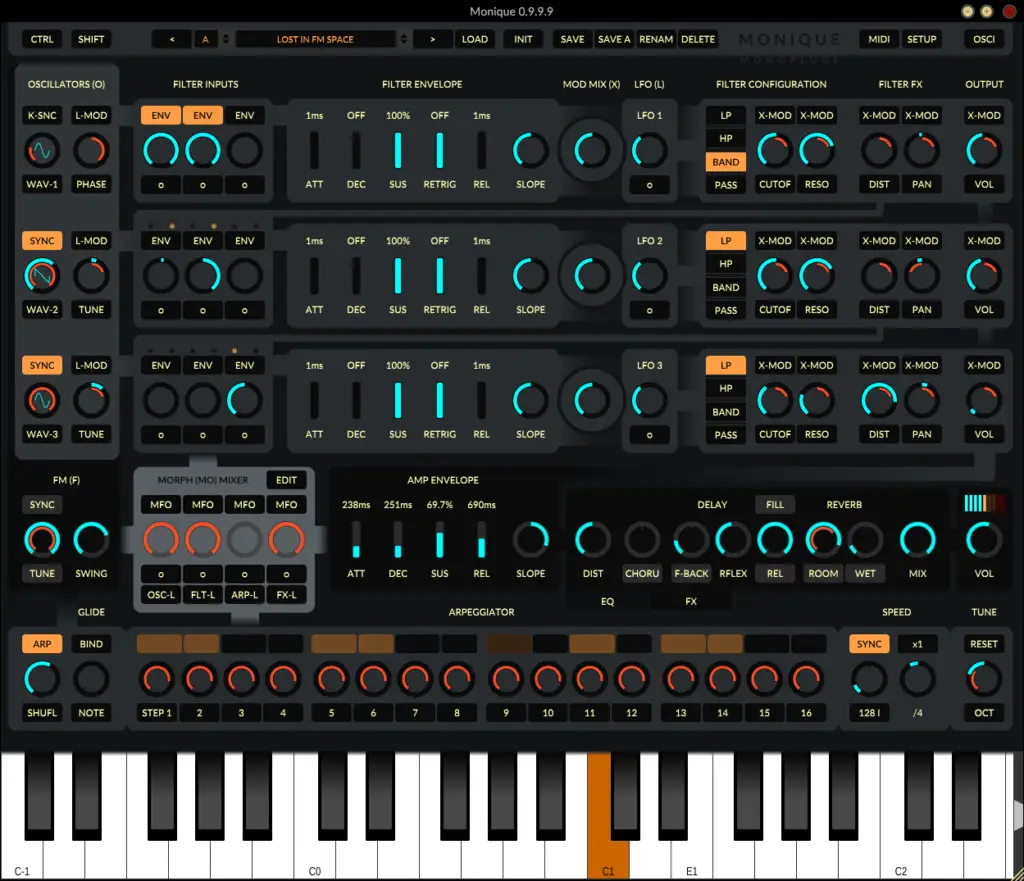 Monique is a monophonic subtractive VST synthesizer with an impressive range of on-board effects and modulation options. It is designed primarily for creating deep basslines and rumbling 808s.
To put it simply, Monique is a synth I would never expect to be free. Plugins with this level of detail and sonic complexity are usually in the mid-high end price range.
Monique features 3 oscillators, with 3 corresponding filter rows along the interface, each with a variety of interesting parameters. Each oscillator can be independently hooked up to the various filter envelopes, FX and configuration settings.
This plugin also features an equalization section, a VERY extensive set of modulation options, an arpeggiator, and various effects such as reverb, delay and distortion.
The plugin interface is different enough to spark creativity in new users, yet familiar enough to provide a simplistic, rapid learning experience.
---
Strangely enough, this plugin used to cost around the $50 mark. However, the official Monoplugs website is now no longer available. It's entirely possible the company is out of business, we're not entirely sure. Thankfully, Monique can now be downloaded for free on KVRAudio.
Click here for a FREE download.
---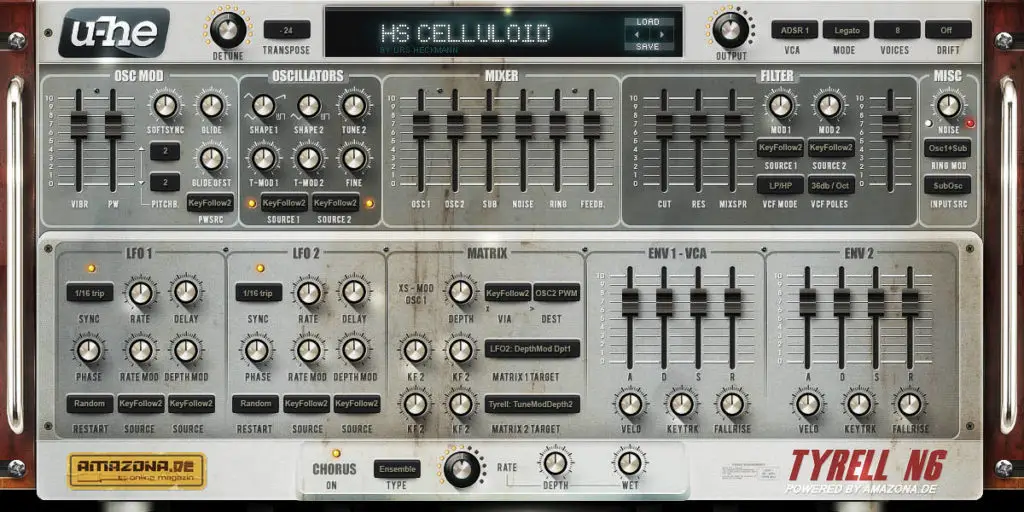 Tyrell N6 is a gorgeous, highly intuitive subtractive free VST synth with a lot of tricks up its sleeve.
The plugin was developed by u-he, a legendary audio development company well-known for creating award-winning, dynamic VST instruments and effects, such as Diva and Hive 2.
Tyrell N6 is a simple, but deceptively powerful synth. It features 2 oscillators, noise, a ring modulator and 2 LFOs with 8 waveforms, as well as an audio source mixer with authentic overdrive and filter feedback.
It also comes packed with 580 high quality, diverse presets (and many more can be found online). Therefore regardless of the genre your produce, this plugin will definitely be a welcome addition to your VST synth collection.
Overall, this free VST synth is an absolute no brainer for both beginner and advanced producers.
Click here for a FREE download.
---
Here are the best (early) Black Friday deals in 2022. Don't miss out! (Click here for the full list).
---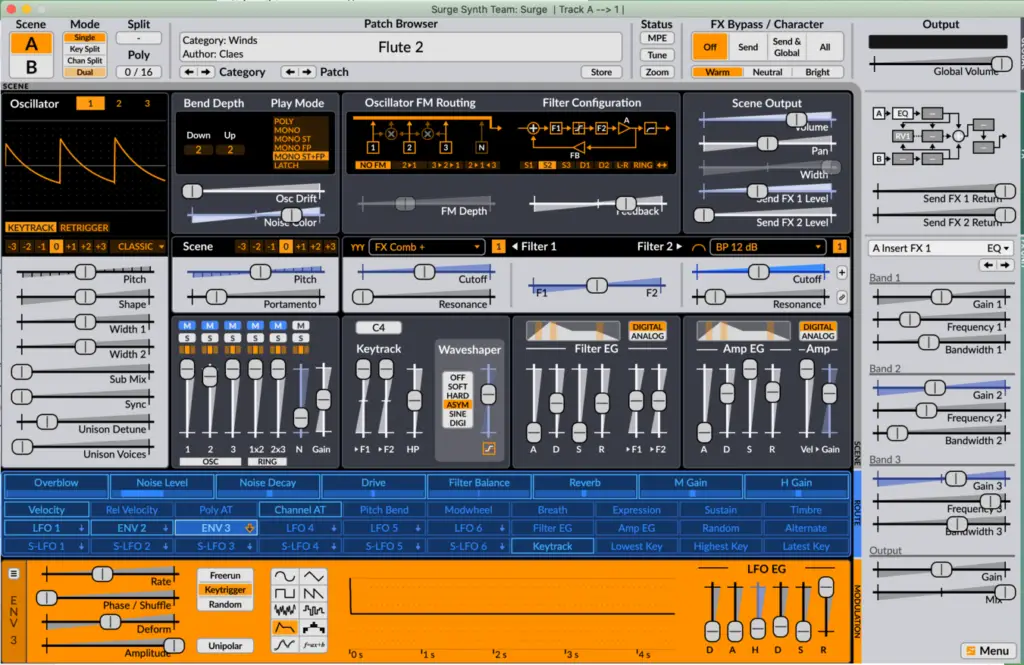 Surge is a free subtractive hybrid synth plugin, and was winner of the 2020 KVR favourite free virtual instrument award.
Regardless of it's awards, Surge still remains somewhat of a hidden gem in the world of free plugins.
The engine features 3 oscillators, each with 12 unique algorithms to choose from. It also features 2 filter units (with feedback loop capabilities), 12 LFO units and 8 effect units with 24 versatile effect options such as 2 reverbs, a vocoder and a ring modulator.
The interface is relatively beginner friendly, and for a free plugin this thing has an enormous amount of creative flexibility and is capable of creating a huge amount of professional-quality sounds.
Highly recommend.
Click here for a FREE download.
---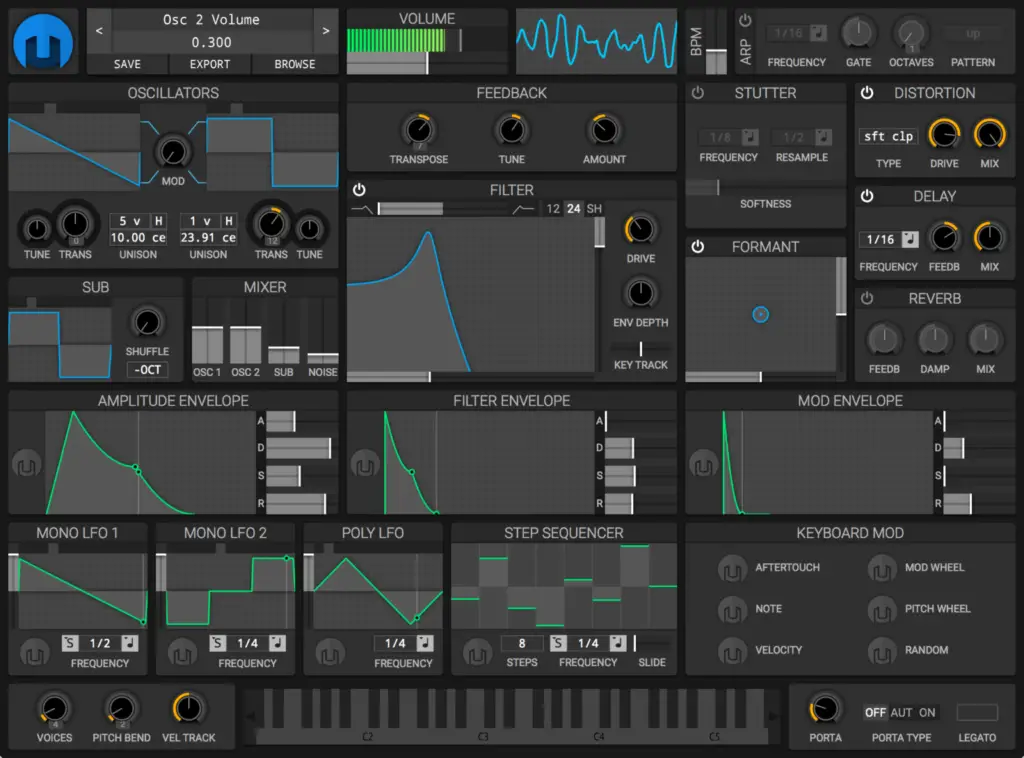 Helm is essentially the predecessor of Vital, but is definitely still worth downloading in 2022 to expand your VST synth arsenal.
Created by Matt Tytel, Helm is an open-source virtual synthesizer with a stunning design and a highly intuitive, easy-to-use layout.
It has a huge abundance of features, including an easy-to-use step sequencer, a stutter section and even a formant function. It is perfect for beginners to understand the process of sound design, as the interface is brimming with visual envelopes, graphs and sequencers.
Now when comparing Helm to Vital, the former doesn't even come close. Vital is like Helm on steroids. However, for a free plugin, Helm is still capable of synthesizing an impressive range of eclectic, diverse sounds.
One upside of Helm when compared with Vital is it has a noticeably lower CPU usage. So if Vital is proving a bit too much for your current system, it might be worth experimenting with this much faster alternative.
Click here for a FREE download.
---
Here are the best (early) Black Friday deals in 2022. Don't miss out! (Click here for the full list).
---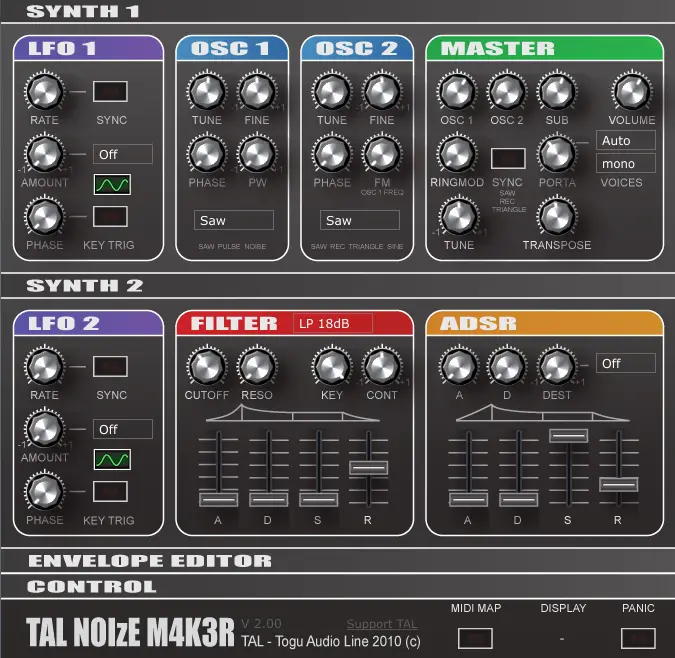 NoiseMaker is a fantastic, simple, FREE synth, capable of creating everything from evolving, spacious pads to aggressive, deep bass sounds.
Don't be fooled by it's seemingly rudimentary design, NoiseMaker really packs a punch. The no-nonsense layout is perfect for creating and manipulating original sounds, and for improving your understanding of the basics of sound design.
This free VST synth comes complete with three oscillators, along with several built-in effects such as reverb, delay, various filters, modulators, and a great sounding bit-crusher effect.
This plugin is an improved, updated version of TAL-Elek7ro, with a completely new synth engine and several improvements in quality and functionality.
This plugin also has 256 factory presets included, designed by award-winning Frank "Xenox" Neumann – who has made sounds and presets for Yamaha and Ableton.
NoiseMaker is definitely worth checking out if you're looking a lightweight, stripped-back virtual synthesizer.
Click here for a FREE download.
---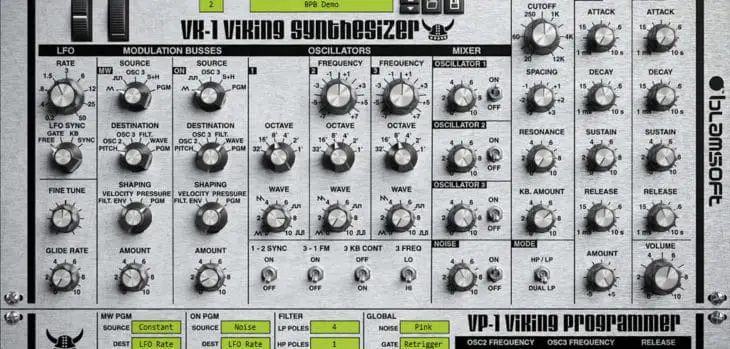 The final plugin on this list is Blamsoft's VK-1 Viking Synthesizer.
VK-1 is a powerful plugin capable of creating rich, smooth, and creamy sounds. It's particularly useful for creating vintage, analog-esque sounds, such as squelchy basslines, 80's-inspired pads, and other retro throwbacks.
This free VST synth plugin is an authentic emulation of a classic monophonic analog synthesizer. It has three continuously variable wave oscillators, two ladder filters with a dual lowpass or highpass/lowpass configuration, a multi-wave LFO, and two modulation busses.
VK-1 comes with 228 presets to play around with that will instantly spark your creativity.
Click here for a FREE download.
---

---
The Best FREE VST Synth Plugins (2022): Similar Articles
Vital – A FREE Revolutionary Virtual Wavetable Synthesizer?
The 8 Best FREE Piano VST Plugins in 2022
The 5 Best VST Plugins for Beginners (2022)