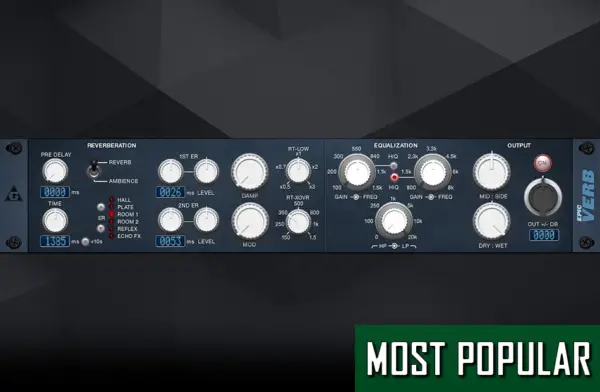 ★★★★★
In our opinion, DAW's such as FL studio and Ableton come with very powerful reverb plugins, however epicVerb provides a certain flexibility and quality that isn't often found in a free product.
It boasts an impressive level of customisation, and the equalisation feature is a great addition that we've failed to find in any other free reverb plugins.
This reverb plugins sound ranges from aggressive and concrete up to smooth, transparent and artifact free reverb tails. It is designed for maximum flexibility and usability and to take place as a true high quality stereo main reverb.