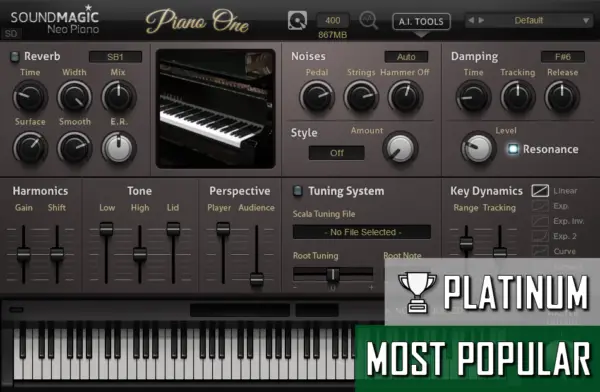 ★★★★★
Sound Magic's Piano One is modelled on the stunning Yamaha C7 Concert Grand, a true workhorse in the professional piano world. This plugin is sampled directly from the piano, creating a true, rich sound at every velocity.
This free VST plugin version of the full product is missing a few features of the paid version, such as mechanical noises and multi microphone perspective support, but these aren't huge downsides.
This is without a doubt the best free piano VST plugin out there.