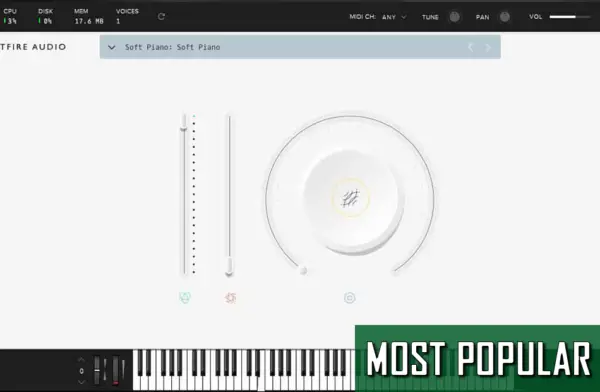 ★★★★★
Spitfire Audio are a London-based company with a eclectic, funky range of keys, strings and other sound libraries. Some of their products are extremely high end and therefore very expensive. One example is their work with BBC Symphony Orchestra, which we had a chance to try out, and it was an utter privilege.
In 2018 they released the simple, innovative plugin for keys and piano: LABS. It sounds smooth, dreamy and completely authentic.
The download process is a little long winded, requiring an app download which you then download the piano or string sounds within the app. But this is a small inconvenience for such a beautifully sampled plugin.