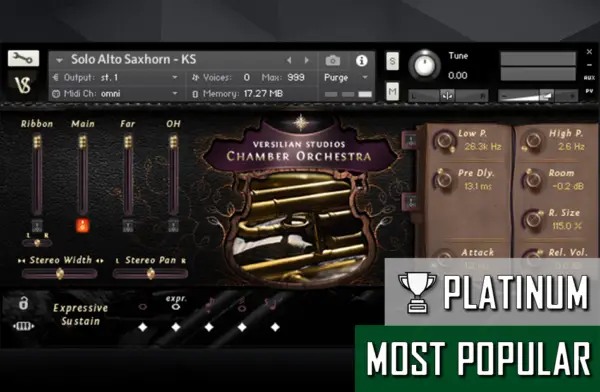 ★★★★★
VSCO 2 Community Edition is an open-source, open-ended plugin designed for young composers, hobbyist sample library developers, and students around the world to create better sounding music for free and learn more about the process of sample library development.
This beautifully designed plugin gives you crazy possibility to create, explore and experiment with the real, authentic sounds of real musicians.
The download comes with 3,152 samples / 3.2 GB of content, making it one of the largest free plugins you'll find.