The 6 Best VST Plugins for Hip Hop Music | 2022 TOP PICKS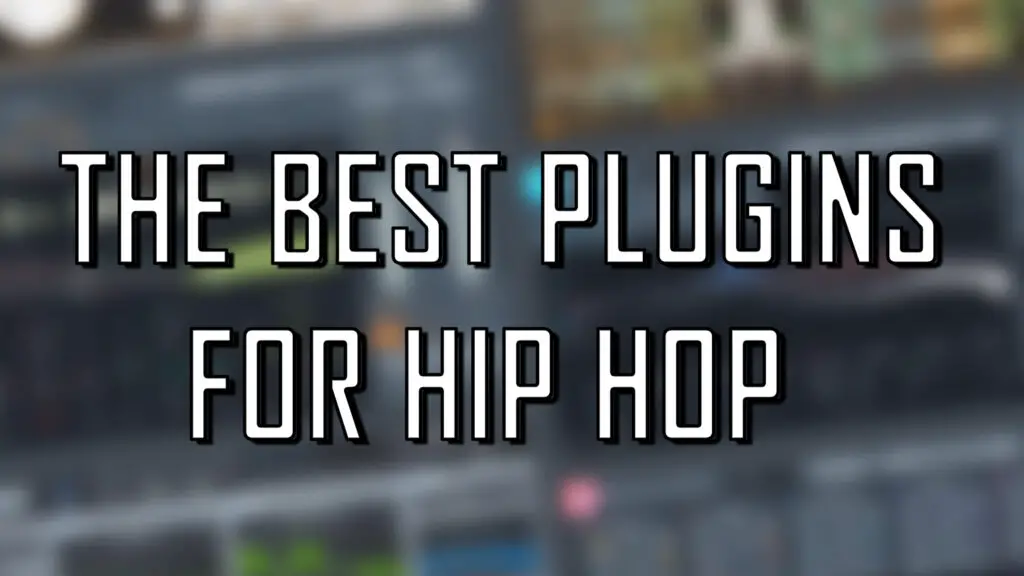 What are the best vst plugins for hip hop music?
In 2022, hip hop music is arguably the most popular genre choice for beginner producers. Not only is it an incredibly fun genre to produce, but hip hop also allows for a huge amount of creative freedom, and is less restricted than genres such as techno or drum and bass.
If you're a hip hop producer, or you're looking to get started, you may find yourself searching for the best VST plugins for hip hop production.
There are thousands of plugins out there, from heavyweight synthesizers to vintage tape delay plugins. Many of these plugins are perfect for hip hop production, while others are better suited to electronic music and other genres.
Below are our top picks for the best VST plugins for hip hop music in 2022. These plugins are perfect for any hip hop sub-genre, and will instantly transform your hip hop beatmaking workflow.
---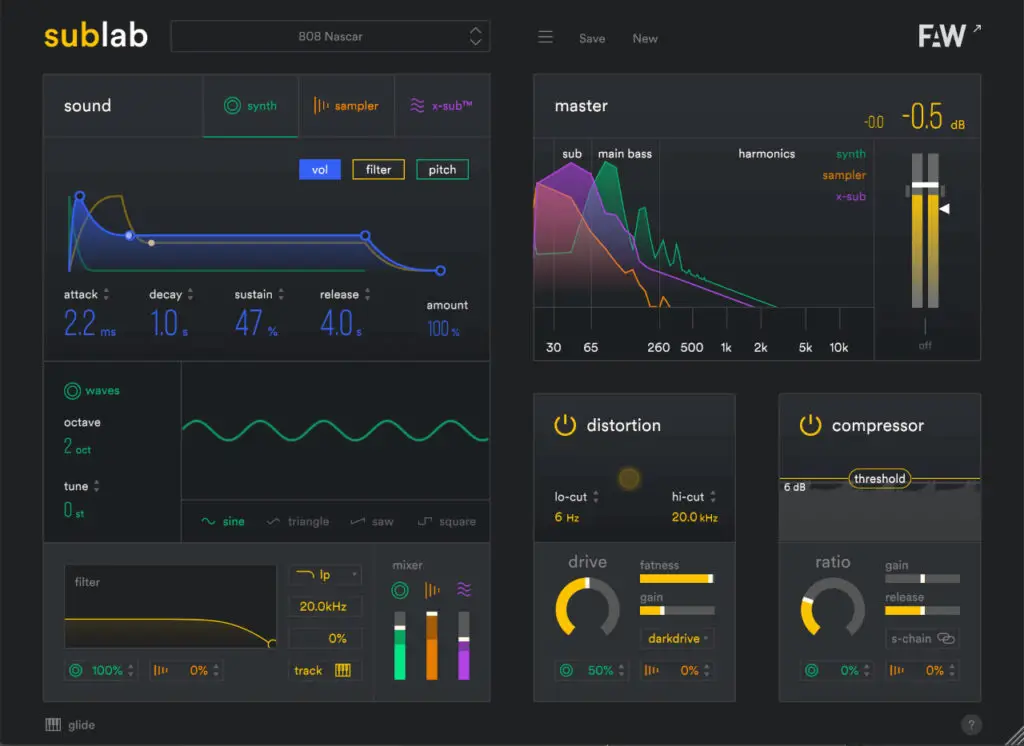 SubLab by Future Audio Workshop is an insanely powerful plugin designed specifically for hip hop, future bass and trap production.
As the name suggests, SubLab is designed to create high-quality sub bass sounds, from aggressive, dirty basses to deep, smooth sounds.
If you're looking to create modern, trap-inspired hip hop, you're going to need some 808 samples. The rumbling sound of an 808 sub-bass has become a cornerstone of hip hop music, especially in recent years. Almost all of todays biggest artists such as Drake, 21 Savage, Post Malone etc, utilise 808s in their music.
SubLab contains a huge range of tools, allowing you to sample, layer, widen and distort any kick into a uniquely powerful sub-bass. The plugin also includes X-Sub™, a highly-unique, innovative psychoacoustic sub-bass oscillator. This oscillator functions as a sub-bass maximizer to achieve consistent, accurate and deep subs on any speaker system.
The interface is also incredibly intuitive, so it's perfect for both beginners and more advanced hip hop producers.
The plugin comes packaged with a huge range of sub-bass and kick patches, from heavy, distorted 808 basses to warm sub layers.
Click here to check best price + more info / reviews.
---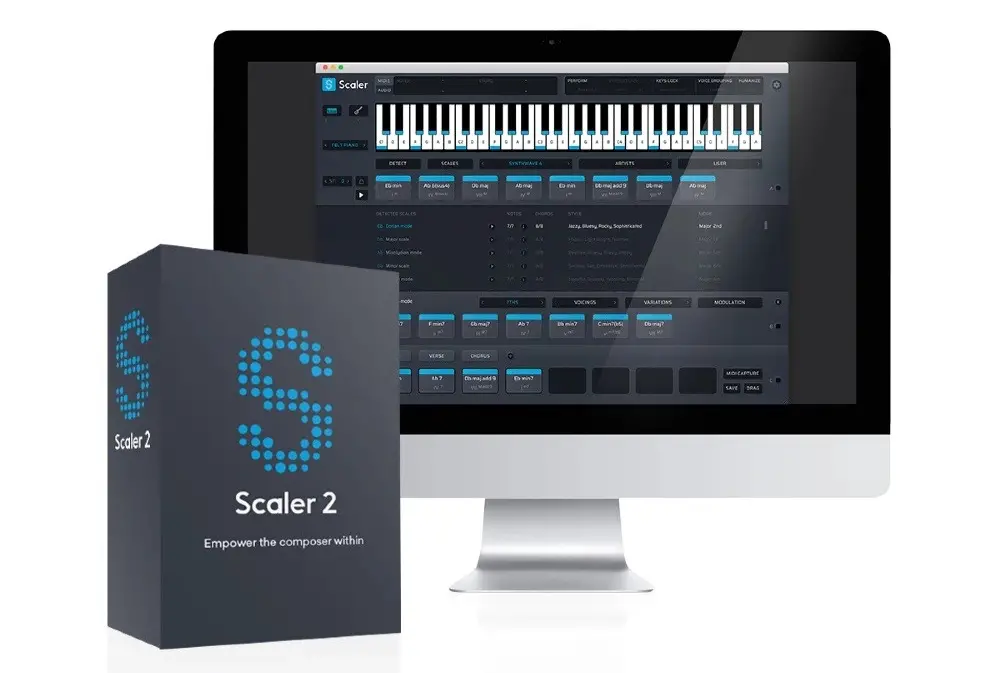 Last year, Plugin Boutique released their highly anticipated sequel to Scaler, a composition-aiding, chord progression powerhouse.
Scaler 2 is an incredibly impressive plugin that will undoubtedly help beginners in music composition and production, while also providing chord inspiration for more experienced producers.
Hip hop production is often based on jazz or funk-inspired chord sequences. However if you have no knowledge of music theory, even coming up with a simple jazz chord loop can be tricky.
Scaler 2 allows you to load preset chords and chord progressions, detect scales and chords from audio and MIDI input, and create your own original chord progressions within the plugin. For example, you can select a scale from the countless variations, and build chord progressions and melodies based on the selected scale.
This plugin makes it very easy to whip up a smooth jazz chord sequence or some dark, moody hip hop chords, even if you have no experience with music theory or composition.
If you're a more advanced producer, with a moderate – high knowledge of music theory, Scaler 2 can still provide value. Like I said, even while browsing through the chords, I found plenty of chords and scales I will no doubt be using in future hip hop projects. I firmly believe no matter how much you know, there's always more to learn and discover (particularly when it comes to music).
Read our full review of Scaler 2 here.
Click here to check best price + more info / reviews.
---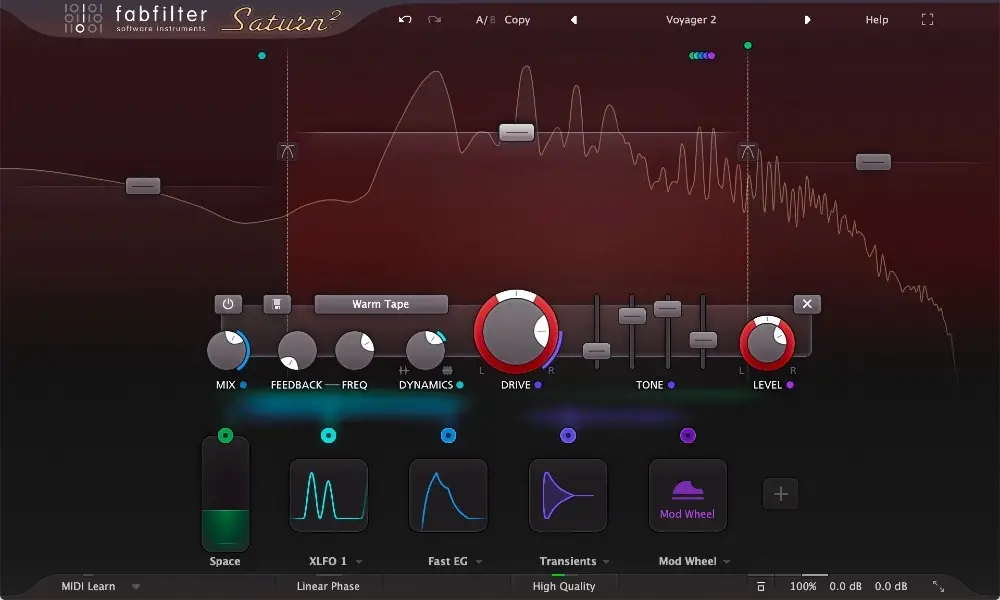 Another amazing VST plugin for hip hop music is FabFilter's Saturn 2.
Distortion and saturation play a crucial role in hip hop production. From adding some crunch to an 808, to adding some warm saturation to a jazz sample, distortion can completely transform a hip hop track.
FabFilter plugins are reknown for their intuitive interfaces and versatile feature-sets, and Saturn 2's recent makeover is no different.
One of the most interesting things about Saturn 2 is its powerful, multi-band functionality. This allows you to add different saturation treatments to separate frequency bands, which opens up a huge range of creative possibilities.
Saturn 2 also offers an extensive modulation section that really sets it apart from other distortion tools out there.
Granted, there are many cheaper distortion / saturation plugins on the market. But for any producers looking for a comprehensive, immensely powerful distortion tool, Saturn 2 should be on the top of your list.
Click here to check best price + more info / reviews.
---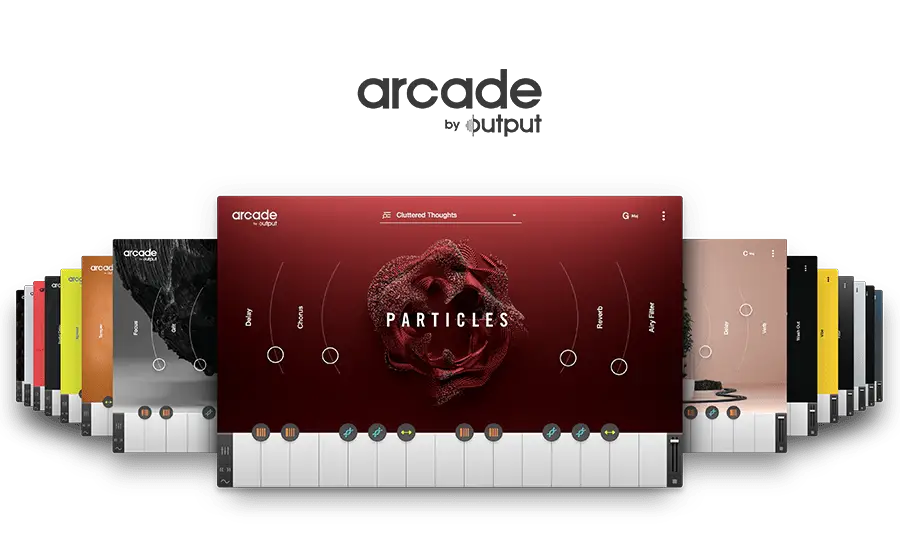 Arcade by Output is a "sample playground" with new creative content added every day, and is one of the most creatively inspiring plugins out there.
The reason Arcade makes it onto this list is the amount of content perfectly suited for hip hop production, like flutes, basses, vocals and more. All the samples are easily accessible within the Arcade interface, and can be edited and manipulated to your hearts content.
Arcade works slightly different to the other plugins on this list as it is a subscription service. But don't worry, if you cancel the samples you've already used will work forever.
In my opinion, Arcade is a must-have for ANY producer, particularly if you're creating hip hop or similar genres. For me, it's an essential tool for sonic inspiration, and has cured my creative block more times than I can count.
Click here to check best price + more info / reviews.
---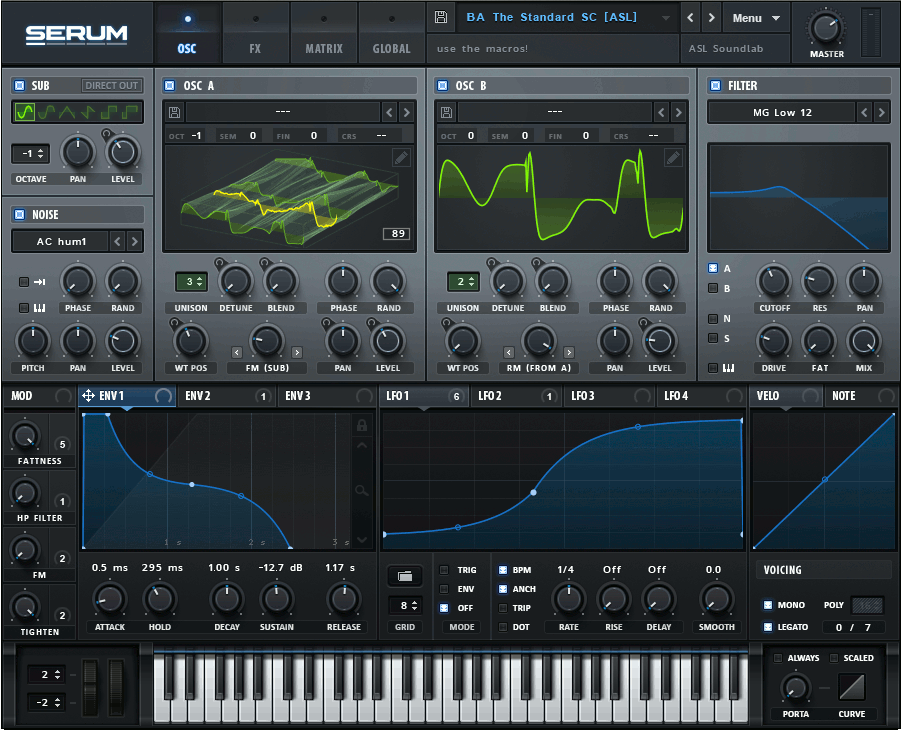 Since its release, Serum has become the most popular, highly acclaimed plugin on the market.
This VST synth is a versatile, endlessly powerful, heavyweight VST synth from Xfer Records, with a refreshing, clean-sounding tint that allows it to stand out from the crowd.
The four sound generators consist of an A and B wavetable oscillators that can be displayed through beautiful 3D wavetables, a sub-oscillator and a deluxe noise generator. Within the Serum interface, these wavetables can be edited down to an incredible degree of precision. The program also contains a huge amount of additional features and customization tools, meaning you'll never run out of musical inspiration.
This immensely versatile plugin is a rare example of a heavyweight VST product that is easy for beginners to understand and enjoy, but has the complexity and intricacy that will keep advanced producers busy for many years.
Serum is a VST plugin ideal for hip hop music due to it's ease of use and modulation options. The intuitive GUI makes it incredibly simple to create complex, evolving patches, and there are also a huge amount of Serum patches for hip hop available to download online.
I'd definitely recommend Serum for producers looking for VST plugins for hip hop production, regardless of the sub-genre you're looking to create.
Click here for our full guide to learning Serum.
Click here to check best price + more info / reviews.
---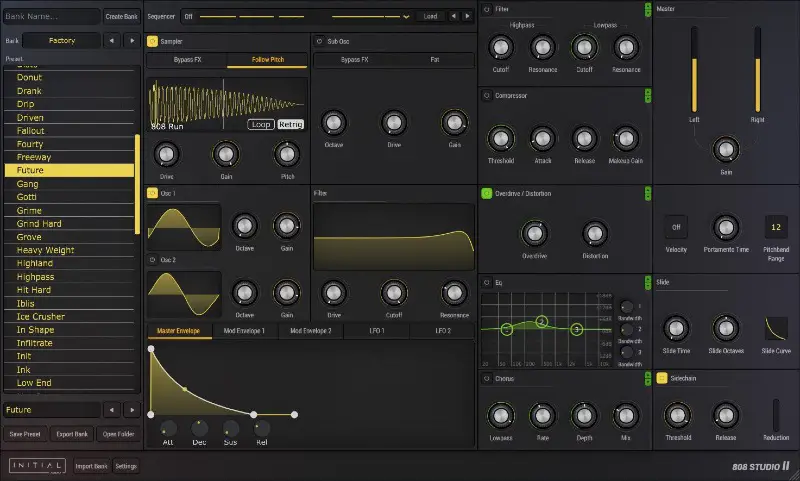 Our final pick for VST plugins for hip hop music is 808 Studio 2 by Initial Audio.
Similarly to SubLab, 808 Studio 2 is designed for creating cutting-edge, booming 808 basses.
This hip hop VST plugin has a huge amount of on-board features and additional controls, including drag and drop modulation for advanced synthesis, and an advanced sequencer which allows overlapping notes to get that classic pitch glide effect used in hip hop / drill music.
808 Studio 2 comes packaged with over 80 presets, including smooth basslines to aggressive, heavily distorted 808s. There's also an impressive selection of on-board effects, including overdrive/distortion, compressor, a 3 band equaliser, chorus, and filter containing both highpass and lowpass.
808s are such a crucial element of modern hip hop, so a plugin like 808 Studio 2 is a valuable addition to any hip hop producers plugin arsenal.
Click here to check best price + more info / reviews.
---

---
Best VST Plugins for Hip Hop Music: Similar Articles
The 5 Best VST Plugins for Beginners (2022)
Top 8 Hip Hop Sample packs (100% Royalty Free 2022)
The 8 Best Reverb VST Plugins on the Market (2022)