The 5 Best VST Plugins for Beginners (2022)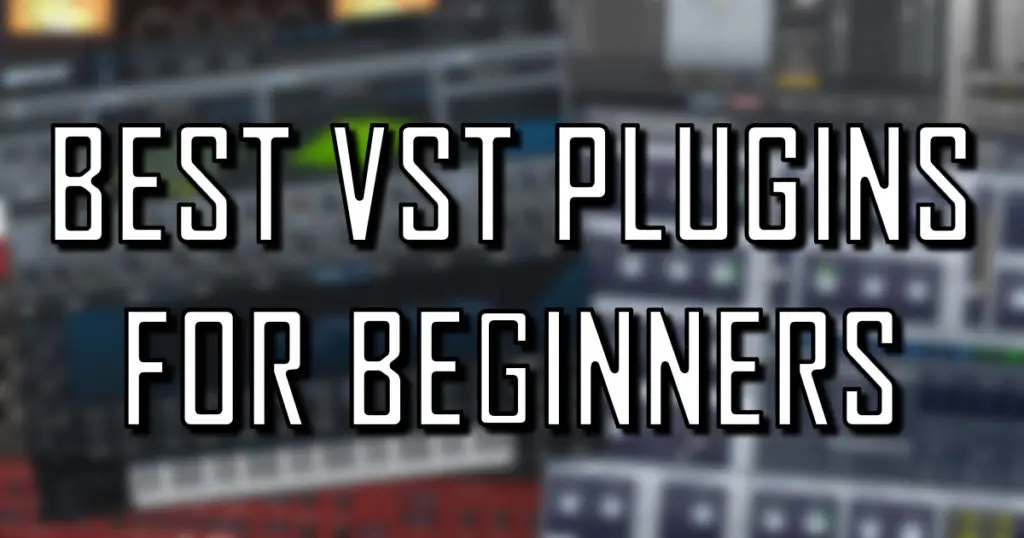 What is a VST Plugin?
VST plugins can be split into two main categories:
VST Instruments: These plugin generate audio and act as software-based instruments. They often emulate recognizable sounds of famous synthesizers and other instruments. Popular VST instruments include Serum, Massive, FM8, Sylenth 1 and Absynth.
VST effects: Instead of creating audio, these plugins process and add effects to existing audio or MIDI sequences. These effects include reverb, delay, filters and compressors.
These programs can seem daunting to a beginner, as many VST interfaces appear very complex and overwhelming, and in all honesty, many VSTs have a relatively steep learning curve. However, integrating VST plugins into your production is essential, as it provides the building blocks to developing your understanding of music production and sound design when just starting out.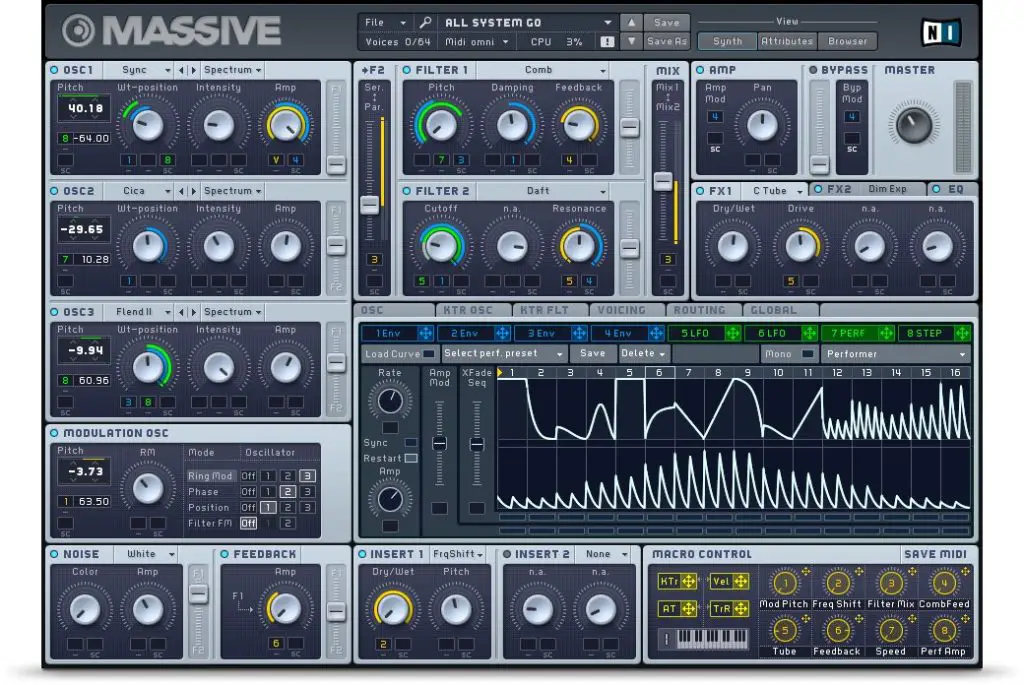 Which are the best VST plugins for beginners?
The world of virtual software instruments is an incredibly complex, far reaching landscape, from near-identical iconic vintage synthesizers to futuristic, endlessly versatile programs, and everything in between. Some plugin's sole function is to emulate one, or a few, very specific sounds, whereas others, such as Massive or Omnisphere, can be used to create and manipulate sounds on an almost unimaginable scale.
Most major DAWs come with exclusive VST instruments and effects, such as FL Studio's Sytrus, and many of these plugins are surprisingly powerful. However, if you're serious about your music, investing in a professional, leading VST plugin is an excellent starting point, as not only does it open up endless possibilities for sound design, VSTs like Kontakt, Massive and Serum have a huge amount of free software presets available online to provide immediate sonic inspiration.
In order to help you navigate the wonderful world of VST plugins, I've put together a list of the best VST plugins that are also perfect for beginners to music production.
Click here for our list of free VST plugins.
---

---
The Best VST Plugins for Beginners in 2022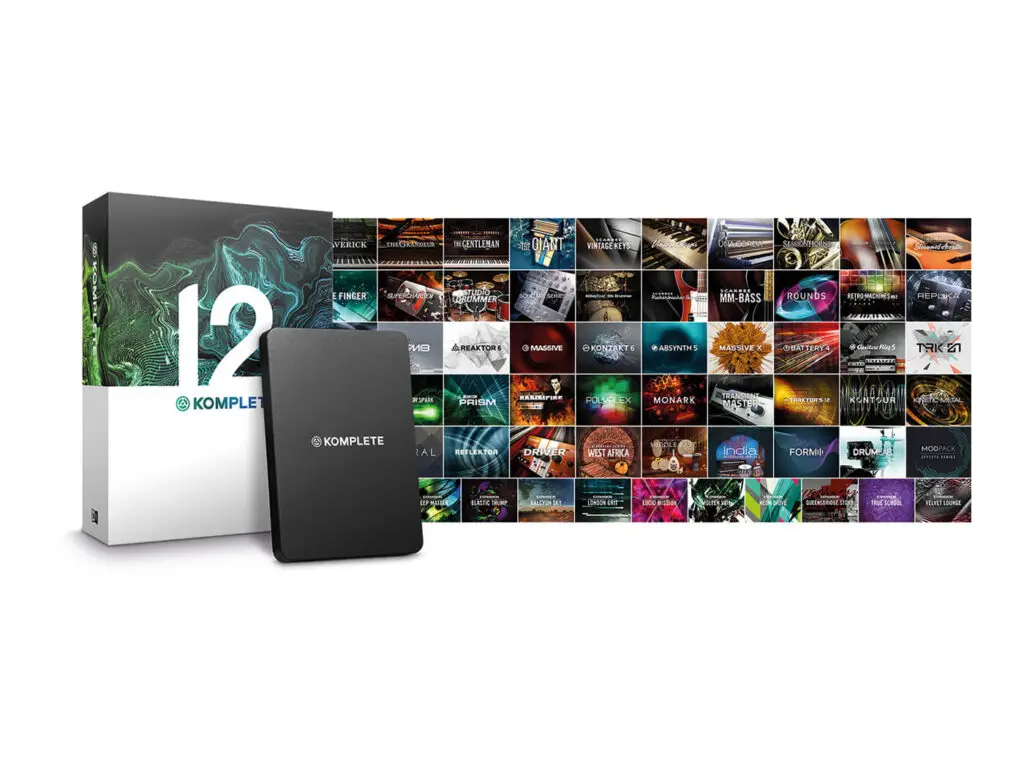 Native Instruments "Kontakt" Series is considered by many to be the gold standard of VST content, and for most beginner producers it is their initial dive into the vast universe of VSTs. Kontakt Komplete provides the interface to build and create any sound you can imagine, and is an unimaginably versatile tool for expanding your sonic horizons.
Komplete is can be downloaded as "Kontakt Komplete" or "Kontakt Komplete Ultimate", so to keep things simple, we'll focus on the standard product, but to find out more about the Ultimate version, click here.
What is included?
The Kontakt library is absolutely enormous, and includes some of the most acclaimed, iconic software synthesizers on the market, such as Massive, FM8 and Absynth. Each of these plugins comes with a huge library of individual, fully customizable presets that cover all music genres. The interfaces are simply beautiful, and provide a highly innovative, unique digital experience.
This bundle also includes authentic, sampled instruments, such as the popular piano plugins: "The Giant" and our personal favourite "The Maverick". When played through a MIDI keyboard, the tone and texture of these pianos is impossibly realistic, simulating the playing experience of the actual sampled pianos perfectly. Kontakt Komplete 12 also includes sampled drum plugins "from boom-bap beats to movie-trailer impacts" and various VST effect plugins for tweaking and sculpting your sounds.
All this totals up to a gigantic 60+ products, over 25,000 sounds, and more than 220GB of VST instruments and effects. When purchasing these products as part of the Komplete bundle, you are saving about 85% of the combined costs of the individual products. The price tag is still fairly high, but for the sheer volume of what is included within the bundle, it's well worth the money.
I have been a fan of Spectrasonics' Omnisphere plugin for many years now. This incredibly powerful plugin has proven itself time and time again to be one of the most awe-inspiring, versatile programs on the market. Regardless of the style of music you want to create, you'll find a extensive library of sculpted, high quality sounds within this software machine.
One of the best features of Omnisphere that isn't available in some other flagship VST plugins, is the ability to import original user-based sounds. Using granular synthesis, this allows you to bend, warp and manipulate your own sounds into something unique and wonderful, all within the Omnisphere interface.
Why should I buy?
When asked about the best stand-alone plugin for both beginners and advanced producers, we always recommend Omnisphere. This is mainly due to its incredibly large and distinctive sound library (over 14,000 presets to play with), its powerful sound engine, and extensive programming possibilities.
With the recent 2.5 update, there are various additional features that add a new level of depth and versatility to this plugin. Perhaps the most impressive is the integration of over 30 hardware synthesizers (and more in the works), a feature that takes every hardware control of your sythesizer, and maps it perfectly within the Omnisphere engine. If you're new to music production, this might not be too exciting, but down the line could be a vital component to your music production journey.
For more information on this incredible synthesizer, watch the video above for a live demonstration of the ground-breaking new Hardware Synth Integration and other brilliant features.
Serum is the eagerly awaited, highly optimised VST plugin from Xfer Records, with a refreshing, clean-sounding tint that allows it to stand out from the crowd.
The four sound generators consist of an A and B wavetable oscillators that can be displayed through beautiful 3D wavetables, a sub-oscillator and a deluxe noise generator. Within the Serum interface, these wavetables can be edited down to an incredible degree of precision. The program also contains a huge amount of additional features and customization tools meaning you'll never run out of musical inspiration.
This immensely versatile plugin is a rare example of a heavyweight VST product that is easy for beginners to understand and enjoy, but has the complexity and intricacy that will keep advanced producers busy for many years.
Serum or Omnisphere?
Both these synths are extremely powerful, and are what most people would consider the two of the most intuitive, comprehensive plugins on the market today. What we would highlight as the major difference is Serum seems to be designed to primarily produce electronic sounding ideas, whereas Omnisphere is, in our opinion, superior at producing rawer, organic synths and soundscapes. Omnisphere has a more natural, subtle feel to it's sound design, whereas Serum is more suited for creating bass-heavy, punchy sounds. This is one of the reasons why Serum is hailed as the holy grail for Bass House or Dubstep producers.
Either way, both these products are beautifully designed, with seemingly limitless sonic capabilities. They are definitely a cut above the rest when it comes to stand-alone VST synthesizers.
Spitfire Audio are a fantastic, London-based company with a eclectic, funky range of keys, strings and other sound libraries. Most of their products are extremely high end and therefore very expensive, such as their work with BBC Symphony Orchestra. However in 2018 they released the simple, innovative plugin for keys and piano: LABS.
How much is it?
The best part about this product is it is completely free! For a beginner, the prices of some plugins can can an instant deal-breaker, and in some cases can put newbie producers off the idea of VST plugins altogether. Therefore, this unique, smooth virtual instrument is a no-brainer for producers on a budget. The download process is a little long winded, requiring an app download which you then download the piano or string sounds within the app, but it's a small inconvenience for such a beautifully sampled plugin.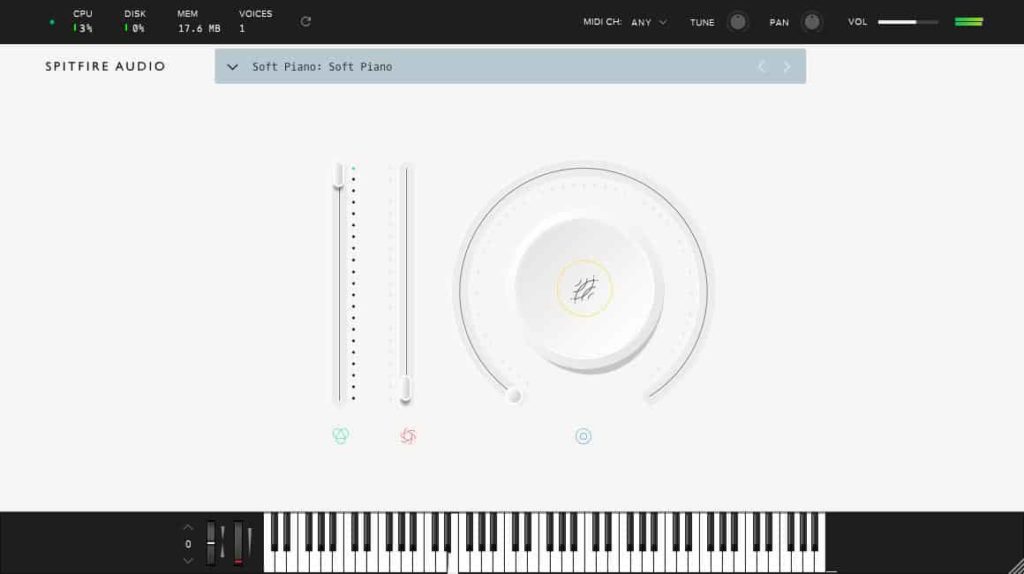 Click here for a FREE download
Sampletank by IK Multimedia is one of those rare plugins that feels like a DAW within your DAW. The interface is extremely user-friendly, allowing you to browse the hugely expansive sound palette. Because of this, it provides a browsing and editing experience that is perfect for beginners. SampleTank 4 MAX weighs in at a gigantic 260GB, boasting a ridiculous 120,000 samples fuelling more than 8000 multi-sampled instruments and 7500 loops, and around 4000 MIDI patterns.
The instrument patches in this program, recorded in various studios around the world, sound simply incredible. When playing around with the enormous sound library, it is immediately clear these samples have been treated with an incredible level of care and perfectionism. The wide range of pianos, keys, brass and woodwind are perfect for adding realistic, authentic sounding production elements to your music.
For both beginner and advanced producers, this is an absolute goldmine of sonic inspiration.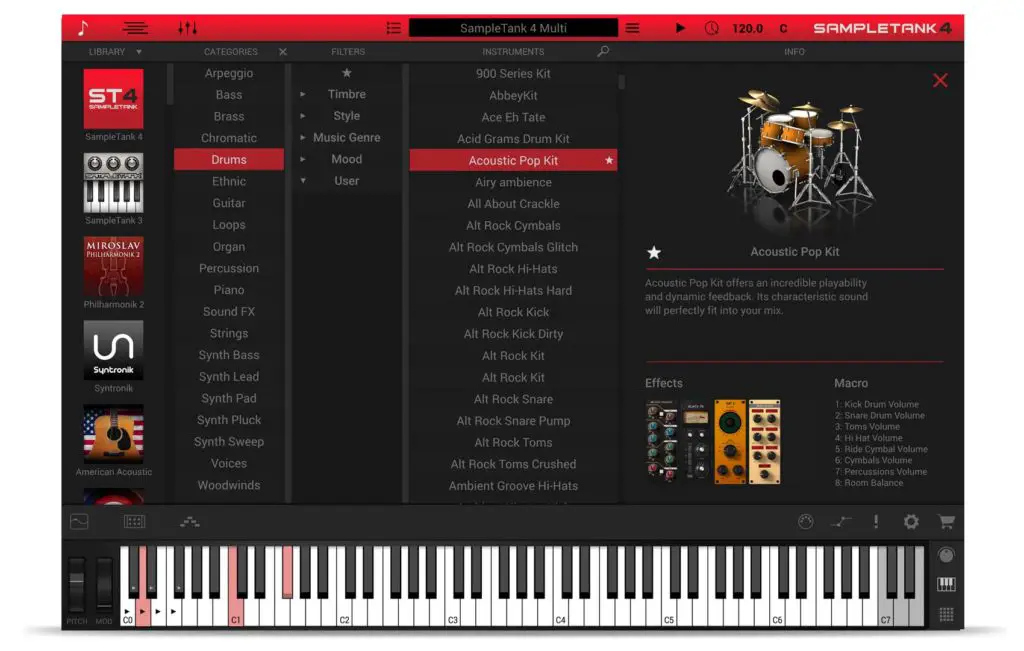 What are the downsides?
The main downside to this product is fairly obvious, the price. The full MAX version of this product comes in at $499, mainly because for generating organic, realistic sounds, there is no better plugin than Sampletank 4. So if you're in the mood to splash out, this might be the product for you. However, if you're a beginner on a budget, maybe try one of the other products on this list, or check out our list of the best FREE plugins.
---

---