Sound Magic – Cinema Grand (Piano VST) | HONEST Review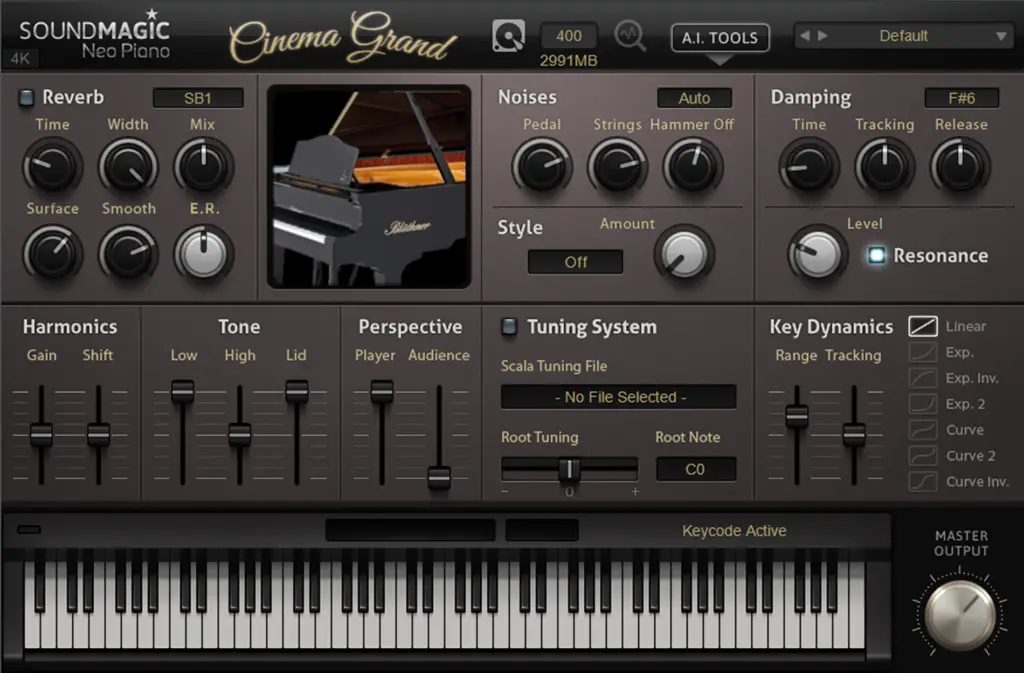 Sound Magic are a music software company specialising in virtual instruments and DSP software. They are definitely most well known for their large, eclectic range of VST piano plugins, namely their free plugin: Piano One. We've talked about this incredible plugin endlessly in the past, and it came in at no. 5 on our list of the best free VST plugins of all time. In light of this, we thought it was about time we took a closer look at one of their paid products, Cinema Grand.
Specs: Windows 32/64bit, Mac 32/64bit VST/AU | Download includes 2 grand piano sound banks | 12 microphone perspectives | GUI mode for standard resolution and 4K resolution
---
First Impressions
Cinema Grand incorporates two separate piano sound banks, sampled from the Blüthner model one and a Steinway grand piano. If you know the first thing about concert pianos, you'll know these are the gold standard of grand pianos. It's also worth noting that other piano VST plugins at this price would usually contain just one piano, so you definitely get your money's worth.
As with most Sound Magic VST plugins, the engine has a oak-finished, sophisticated design, with a comprehensive amount of features. The layout is very intuitive and easy to understand, making it perfect for beginners to music production. The engine layout was one of my favourite things about Piano One, and it translates perfectly across their various piano sound banks. I will say the image displaying the selected piano could be labelled better, as I did find myself clicking on the image to double check which piano I was playing.
---
How does it sound?
When playing each of these pianos, it's very apparent that a huge amount of care and dedication has gone into the sampling process. The attention to detail in the velocity programming is extremely impressive, resulting in a very realistic playing experience. I couldn't find any information on the mics or the setup used to record these samples, but the sound quality is beautiful and gives a very spacious, authentic feel.
My favourite sound bank included in Cinema Grand would be the "Cinema Blue" Steinway piano. This piano is noticeably more mellow and understated than the Blüthner, with a rich, warm, tantalizing tone.
I would say the Blüthner is definitely more expressive. Notes with high velocity give a more intense, emotive feel than the Cinema Blue, so your preference may come down to the style of piano performance you want to emulate. Luckily, you get both these pianos either way.
Below is a fantastic playlist by Sound Magic demonstrating the sound and tonality of both these pianos.
---
The Engine
I won't go into great detail about each feature of the engine here, as all the information is included in the Neo Piano user manual. However, I do want to point out a couple of excellent, noteworthy features that can take your piano sound to the next level.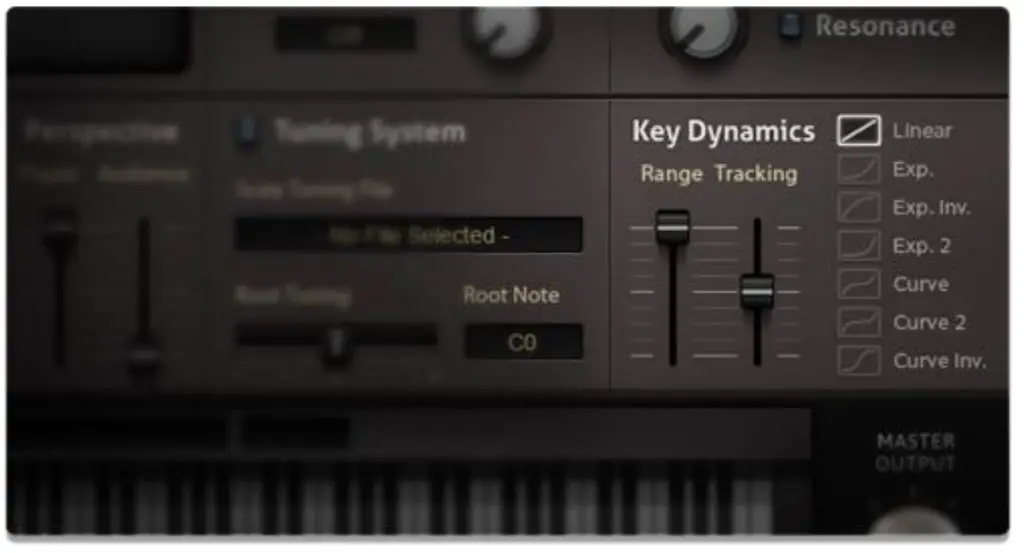 Key dynamics / Velocity curves: This feature allows you to change the dynamic range or sensitivity and tracking using the two sliders (shown above). Depending on your particular playing style, these settings ensure a full range of velocity or "loudness" is active, providing the most expressive range of the piano. The velocity response curves impact how volume levels change with velocity.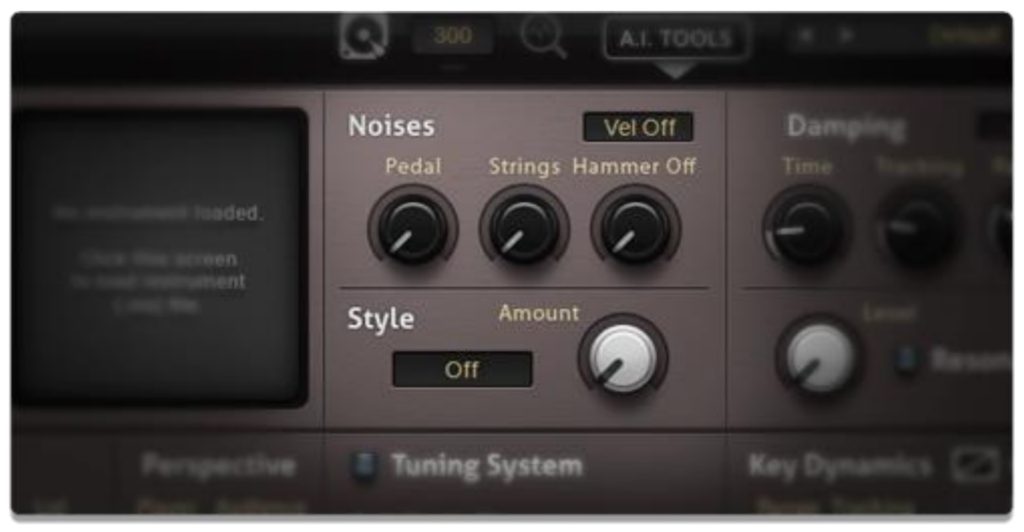 Noises Panel: This allows you to choose the amount of noise for Key-Off, Pedal Noise, and String Noise that the plugin generates. This is a great feature for adding realism and an element of "humanization" to your piano performances.
---
The Verdict
In the words of Sound Magic: "Powered by the latest Hybrid Modelling technology, Cinema Grand offers you the best from both sampling and modelling worlds. The Authentic Sound of Sampling combined with  the Playability of a Modelled Piano makes for a piano experience that you have  to try to believe!"
We couldn't agree more. This is a great sounding, affordable piano VST/AU plugin that gives a clear, realistic sound within a fast, intuitive engine. For anyone looking to bring the majestic tone of a concert grand piano into their tracks, this plugin should definitely be on your radar.
Cinema Grand is currently $99.
For more information and demos, view this product on Neovst.com.
---

---
Sound Magic – Cinema Grand Review: Similar Articles
The 100 Best FREE VST Plugins of All Time
The 8 Best FREE Reverb VST Plugins
The Best MIDI Keyboards for Beginners