FL Studio vs Logic Pro X – Which DAW is Right for YOU?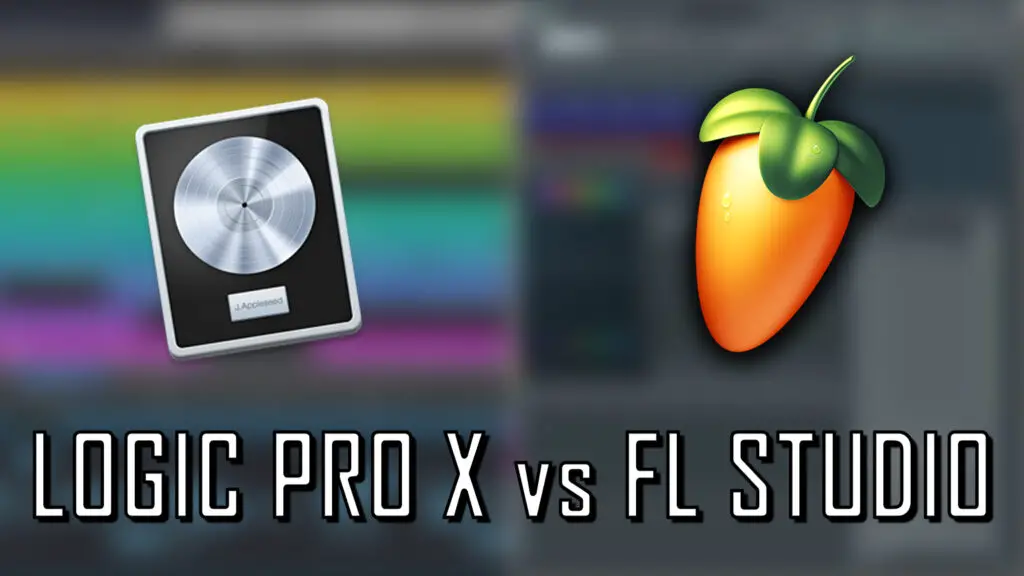 Fl Studio vs Logic Pro X: Is there a "best" option?
One of the most common questions we get from beginner producers is…
"What DAW should I use? Which DAW is the best to start with?"
We covered this topic extensively here, but at the end of the day your choice of DAW isn't really too important.
There are many ongoing debates as to which DAW is ultimately the "best" piece of software for music creation. Many producers prefer the classic layout and feel of programs such as Pro Tools, which are incredible for tracking and producing, whereas others gravitate towards more modern examples such as FL Studio or Logic, which are generally speaking more centred around electronic production and live tracking.
At the end of the day, no DAW is the "best". Each example has its own advantages and disadvantages, and each one appeals to certain styles of production and simple personal preference.
---
Fl Studio vs Logic Pro X: Compatibility
FL Studio and Logic Pro X are two of the most popular, acclaimed DAW's on the market, and are both incredibly powerful, versatile pieces of software.
When choosing between the two, the most important thing to consider is OS compatibility:
Logic Pro X – Logic is only available on Mac. Logic is owned by Apple, so we will never see a Windows release.
FL Studio 20 – For many years, FL Studio was only available on Windows. Recently, a Mac version has officially been released, and while there are still a couple compatibility issues, it's more or less up to scratch with the Windows version.
Your choice between these DAWs might simply come down to which OS you are currently using. If you're a Mac user, Logic is a fantastic option as it's specifically designed for Mac systems. If you're a windows user, Logic isn't even an option anyway.
---
Other things to consider
If you're still undecided on which to choose, there are a few important comparisons that can be made between these two DAW's.
Price
Logic Pro X is currently £199.99.
FL Studio's price depends on the edition you go for.
FL Studio Fruity Edition
Limited playlist features
No audio clips
No audio recording
£76
FL Studio Producer Edition
Audio recording
Full playlist features
7 additional native plugins
£153
FL Studio Signature Bundle
Audio recording
Full playlist features
14 additional native plugins
£230
FL Studio All Plugins Edition
Audio recording
Full playlist features
Аll FL Studio native plugins
£670
As you can see, unless you opt for the the FL Studio All Plugins Edition, these two DAWs are fairly even in terms of price. However, the £199 price for Logic includes all the stock plugins: reverbs, delay, EQ, some crazy compressors (the list goes on…) so the value here is pretty incredible.
In terms of value for money, I'd say Logic takes the cake here.
Both these programs have free trials of the software, so I recommend playing around with these free versions before even considering the price.
You can check out the Logic Pro X free trial here and the FL Studio free trial here.
---
Recording / beat-making
One of the most commonly made comparisons between FL Studio and Logic is the audio recording capabilities.
Logic Pro X definitely has the edge here, as audio recording and live performance tracking is incredibly fast-paced and intuitive within the Logic interface. For example, when tracking multiple takes of the same performance, Logic will keep all these takes within one track, and afterwards you can quickly scroll through the various takes within the track. Fl Studio currently does not have this feature. If you record 5 takes for an audio performance, FL Studio will store them on 5 separate tracks (which can get tiresome!).
Recording audio in FL Studio is definitely not as straight-forward, and in my opinion Image-line could make this a lot more intuitive and streamlined.
However, I'd say FL Studio is better suited to beat-making and MIDI sequencing. FL Studio's piano roll is incredibly easy to use, as well as the various MIDI editing / manipulation tools. With it's iconic pattern/sequence dual design, is absolutely perfect for creating beats from scratch.
So if you're looking to create hip hop beats, or house / electronic loops, FL Studio might be a better choice.
---
Layout
Comparing the interface layouts of these DAWs is entirely dependant on personal taste, but it's definitely worth mentioning.
Logic has a more "classic" layout, with individually assigned tracks similar to DAWs such as Pro Tools. Within Logic, you would usually create, edit and structure a track all within the main Logic track window.
With FL Studio, it works slightly differently. You build up individual patterns within the channel rack (a specific pattern can contain any amount of audio, MIDI clips etc), and then structure these patterns within the playlist view. This is a concept that's more of less unique to FL Studio, but it can really streamline your workflow if you know how to use it.
This unique design makes creating quick, basic beats and loops a piece of cake.
Like I said earlier, both these DAWs have free trials, so it's a no brainer to give them both a try before buying.
---
When it comes to choosing your DAW, it comes down to your style of music production, and personal preference.
Remember, there are other choices out there. For example, Ableton Live is a fantastic choice for beginner producers, and is generally considered one of the best DAWs for live performance and beat-making. Pro Tools is also a great choice for tracking and recording, and is similar in design to Logic Pro X.
But neither is objectively better than the other. Any track made in FL Studio you could make in Logic, and vice versa. It all comes down to which one you feel more comfortable using, and which DAW fits your unique style of production.
---

---
FL Studio vs Logic Pro X: Similar Articles
Ableton vs FL Studio | Which is right for YOU?
How to make a beat in FL Studio | Step by Step Guide
Which DAW should I use? | 2022 Comparison