The 10 Home Studio ESSENTIALS for Beginners in 2022!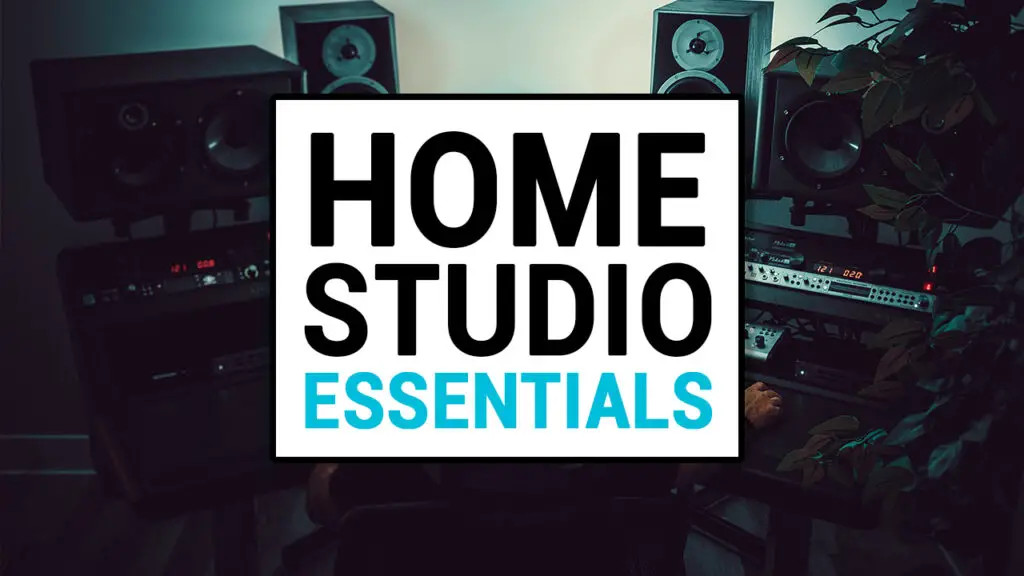 "What are the home studio essentials for beginners to music production?"
As of 2022, creating music from home has never been easier.
A couple of decades ago, the idea of building a home studio would have been completely unrealistic, unless you had thousands of dollars to spend on recording equipment and other hardware.
Nowadays, the majority of the "heavy lifting" is done inside your DAW, including tracking, adding and editing effects, mixing and even mastering the final track.
In theory, you could create incredible music with just a laptop and a DAW of your choice.
However if you're serious about making music, you should be investing in some home studio equipment such as MIDI keyboards, audio interfaces and more.
So let's take a look at the 10 home studio essentials for beginners in 2022. These home studio essentials will give you a faster, more streamlined workflow, and allow you to focus on creating music.
---
Home Studio Essentials #1 : Computer
Let's start with the most obvious item in your home studio, your computer.
Whether you're a beginner or an advanced music producer, your laptop (or computer) will be the foundation of your home studio.
Whether you use a laptop or a desktop computer, it's important that your system is fast enough to support your music-making process. Having a fast, powerful laptop or computer is essential for making music in 2022, especially when working with more complex, multi-layered projects.
Generally speaking, music production is much more memory-intensive than browsing the web, listening to music or writing an essay. However, it's way less intense on your system when compared to video editing.
With that in mind, you'll need a decent system that doesn't hinder or slow down your music production workflow.
If you're just looking to create simple loops and ideas, most decent quality computers will get the job done. However once you start introducing CPU-heavy VST plugins, presets, various automation clips and more, your computer may start to struggle.
When deciding on the best computer for music production, there a multiple factors to consider. If you want to know more, check out our full guides here:
Best Laptop for Making Beats – Our Top Picks (2022)
Best Computer for Making Beats – Our Top Picks (2022)
---
Our Top Picks: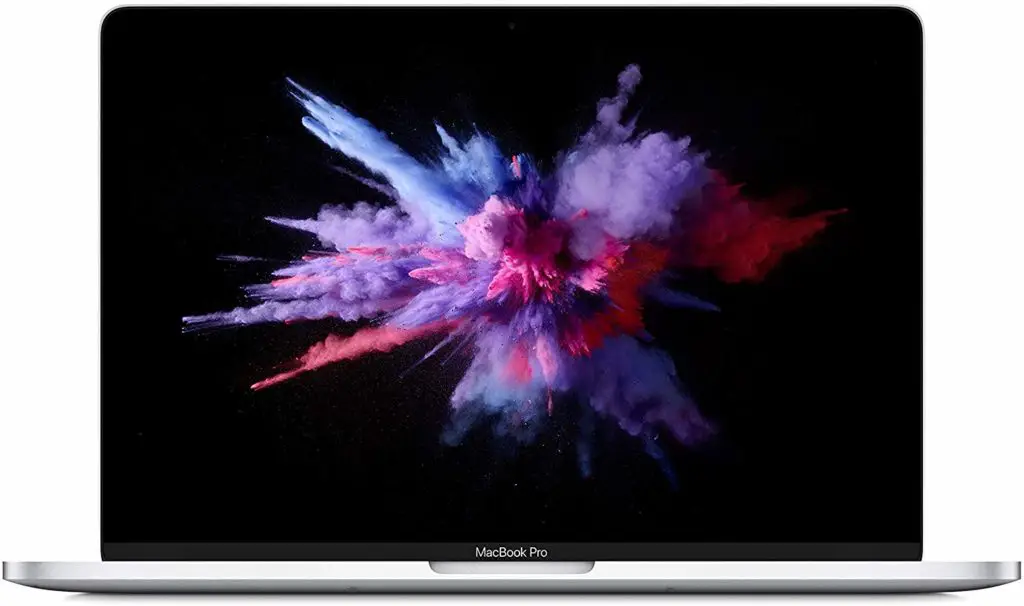 | ❁ PROS | ❁ CONS |
| --- | --- |
| Lightweight and portable | No firewire input |
| Fast processing speed | Fairly expensive |
| 10+ hours battery life | Not a huge amount of SSD space |
---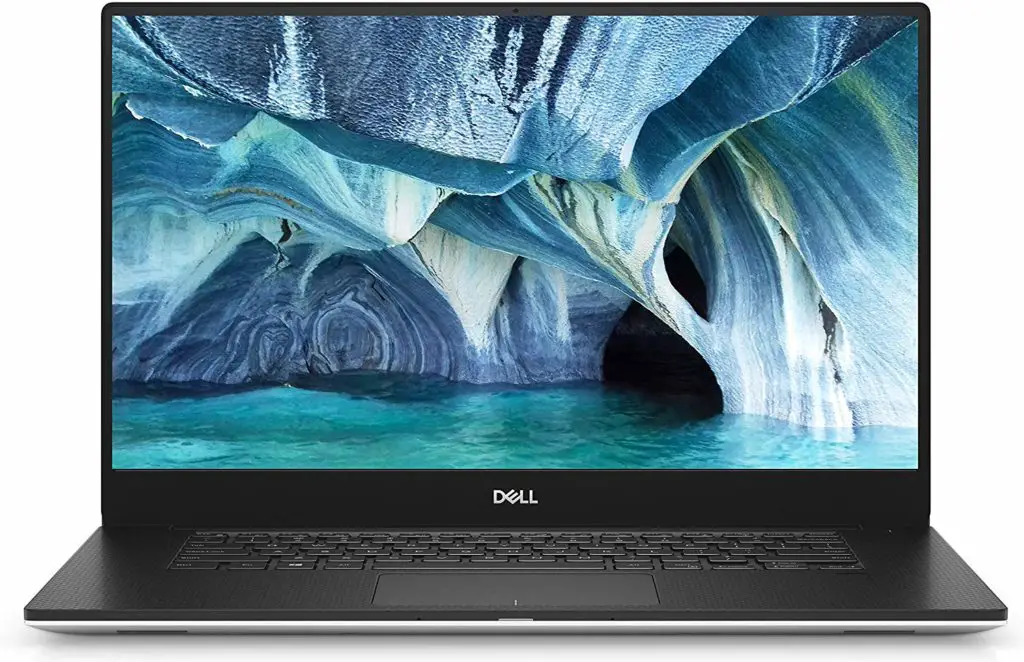 ❁ PROS
❁ CONS
16GB RAM (even 32GB available!)
Fairly expensive
Sensational 4K display
Battery life not amazing
Extremely fast processing speed
---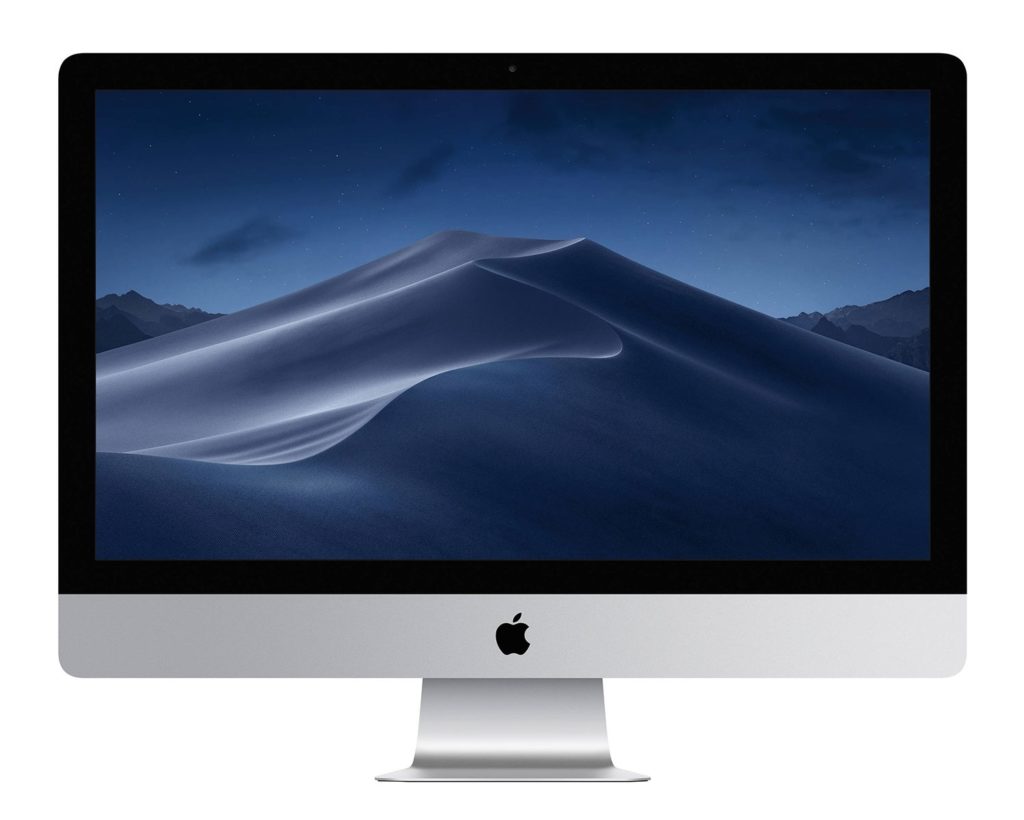 ❁ PROS
❁ CONS
Sleek, iconic matte design
16GB RAM model is expensive
Fast processing speed
Great build quality
---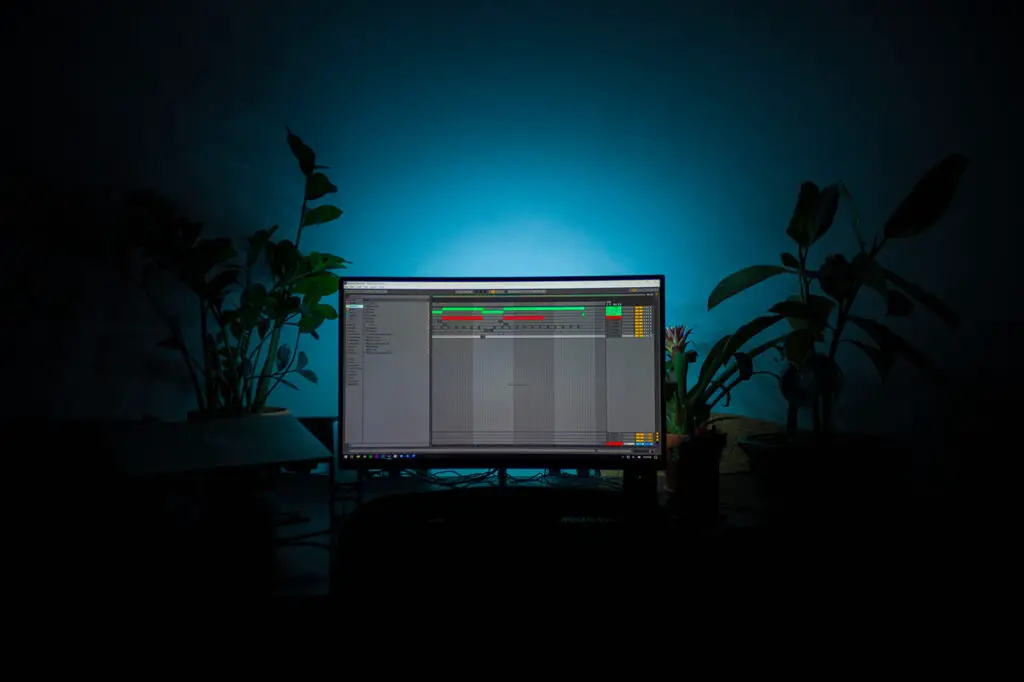 Home Studio Essentials #2 : DAW
Your DAW (Digital Audio Workstation) will be your primary piece of software that you'll use to record, edit, arrange, mix and export your tracks.
You've probably heard of FL Studio, Logic Pro etc. These are examples of versatile, extremely popular DAWs.
In 2022, the sheer power and functionality of modern DAWs is absolutely incredible. Any major DAW allows you to create, edit, sculpt and layer sounds in any way you could imagine, all within one piece of software.
Which DAW is the best?
This is a question as old as time, and has led to countless debates in the music production community.
At the end of the day, no DAW is objectively the "best". Many producers prefer the classic layout and feel of programs such as Pro Tools, which are incredible for tracking and producing, whereas others gravitate towards more modern examples such as Ableton, which are generally speaking more centred around electronic production and live tracking.
When it comes to choosing the right DAW for you, it all comes down to personal taste.
If you want to know more, check out our full guides to choosing the right DAW here:
Which DAW should I use? | 2022 Comparison Guide for Beginners
---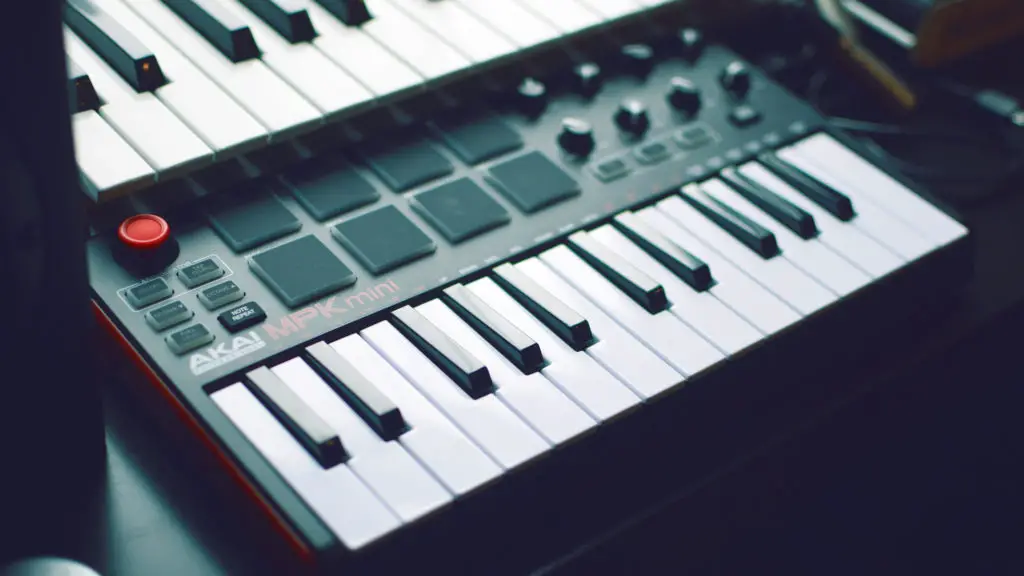 Home Studio Essentials #3 : MIDI Keyboard / Controller
The third home studio essential is a MIDI keyboard or controller.
Why is MIDI important?
To put it simply, MIDI is basically the language that allows computers, music instruments and other hardware to communicate.
By playing a sequence on a MIDI keyboard, you are sending information to your DAW on what notes where played, how long the notes lasted, how hard you played the notes and other signals.
It does NOT send an audio signal, it is only sending data, which is exactly what makes MIDI so powerful. This data can be manipulated with ease, and allows you to edit and tweak the keyboard performance afterwards.
What kind of MIDI controller do I need?
There are several types of MIDI controller. You can find MIDI keyboard, MIDI drum pads, MIDI fader mixing "panels" and more.
For a beginner, I'd recommend starting with a MIDI keyboard with on-board drum pads. This way you can use your device to sequence melodies, chords and full piano performance, as well as drum beats and other rhythmic sequences using the drum pads.
When deciding on the MIDI keyboard that's right for you, there a multiple factors to consider. If you want to know more, check out our full guide here:
6 Best Midi Keyboards for Beginners (2022 Comparison)
---
Our Top Picks: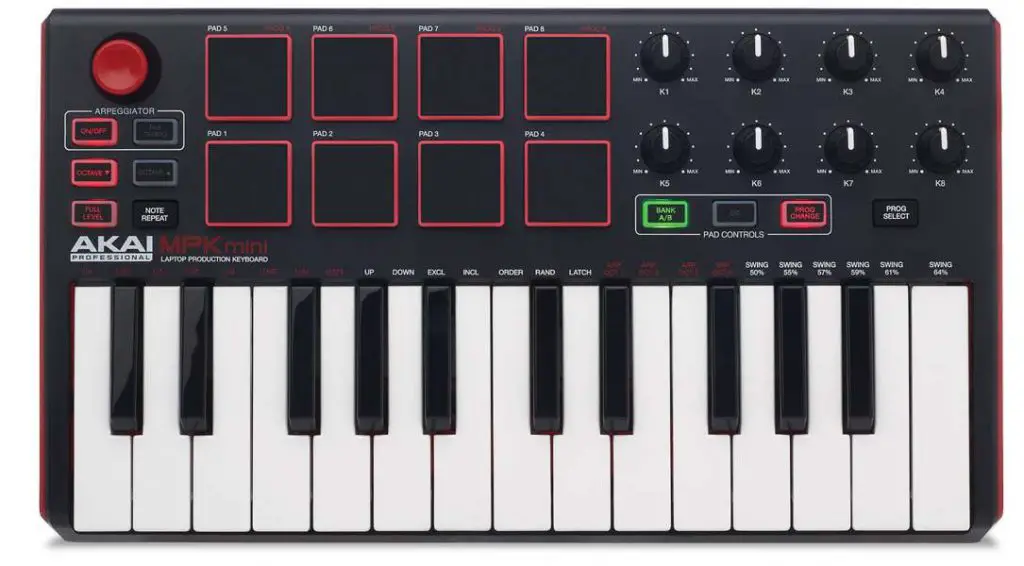 | ❁ MAIN BENEFITS | ❁ MAIN DOWNSIDES |
| --- | --- |
| Portable: Can easily fit in a standard laptop bag | Mini keys may be a downside to certain producers |
| Affordable: One of the cheapest Mini keyboards on the market at around $100 | Knobs are fairly small to fit within the small layout of the device |
| Several additional features: 8 soft pads, 8 knobs, 4-way joystick controller | Not suitable for live performances, controller is too small with no live editors |
| Included software: VIP 3.0 and MPC Essentials | Been out on the market for a while now (if that's even a downside!) |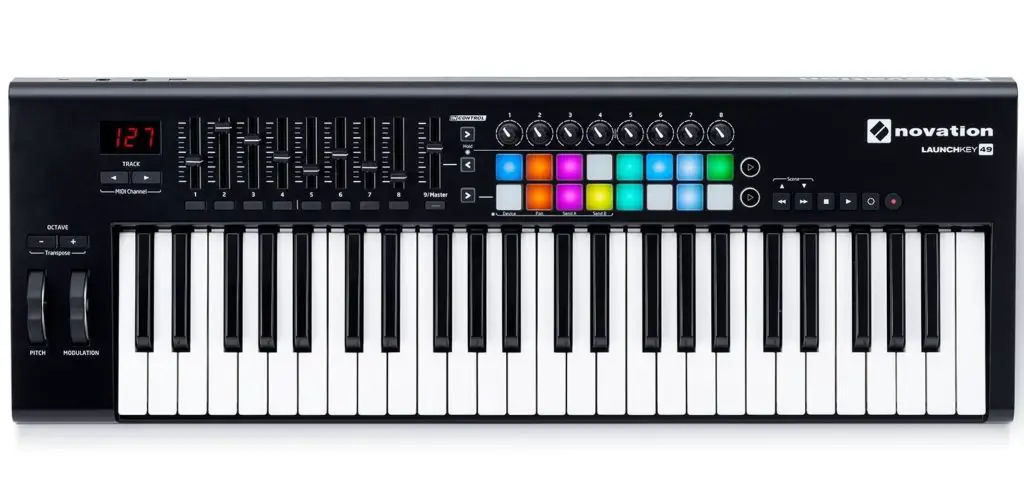 ❁ MAIN BENEFITS
❁ MAIN DOWNSIDES
Live performances: Links with Ableton for flawless live tracking and mixing
Designed around specific DAW, may not be as powerful with another DAW.
Affordable: Very cheap considering the amount of features.
Doesn't seem that durable and some of the materials feel slightly cheap
Several additional features: 16 soft pads, 9 faders, pitch-bend wheel etc
To plug into an iPad, a powered USB hub is required
Included software: Ableton Live, Novation Bass Station Vst, Addictive Keys
Lacks aftertouch
DAW Integration: All the features integrate with Ableton extremely well
---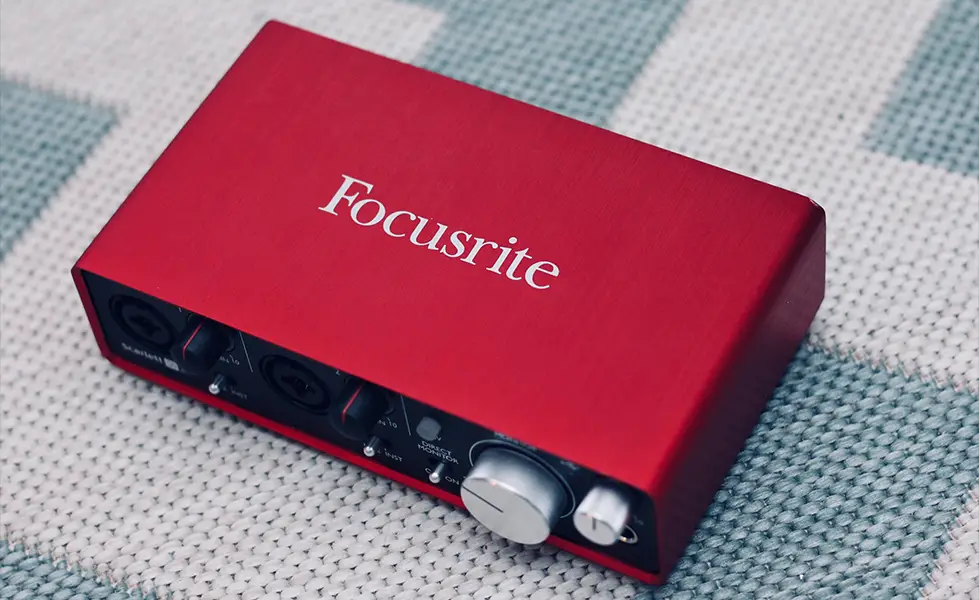 Home Studio Essentials #4 : Audio Interface
Whether you're a beginner setting up your home studio, or an advanced producer looking to make some upgrades, choosing a high quality audio interface is essential.
An audio interface is an often-overlooked home studio essential, and is crucial to creating professional-quality music, as well as linking up your speakers, microphones, headphones etc.
When creating music, your audio interface will be the glue that holds everything together. Trust me, the difference using a good audio interface will make to your sound quality alone is instantly noticeable.
Using an audio interface, your setup may look something like this: your interface will be plugged into your laptop, and then your headphones, speakers microphones, guitars etc will all plug directly into the audio interface.
Integrating an audio interface into your home studio has a few major benefits:
1. Control and organisation: Nothing kills your creative flow like struggling to figure out if your devices are all plugged into the right place. Audio interfaces give one central "hub" for your speakers, mics, instruments and computer to all connect to.
2. Vastly improved sound quality: The difference between using an audio interface compared to using methods like USB mics and headphone jack inputs is night and day.
3. Provides XLR phantom power: Most condenser mics require phantom power, and most audio interfaces provide this through XLR connectivity.
4. Latency: One of the most important benefits of audio interfaces is the reduction (or even complete disappearance) of latency.
When deciding on the audio interface that's right for you, you need to consider factors such as compatibility and number of inputs/outputs. If you want to know more, check out our full guide here:
5 Best Audio Interfaces on a Budget | Our Top Picks (2022)
---
Our Top Picks: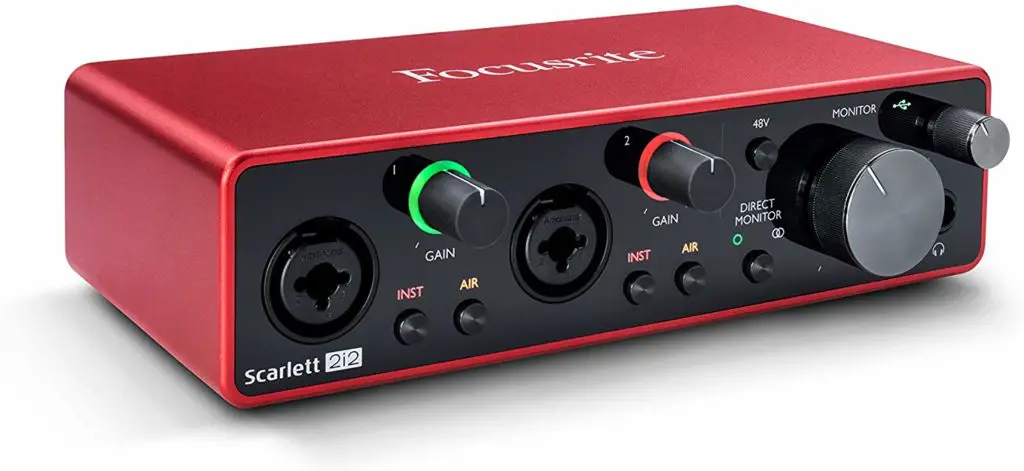 If you're looking a tried and tested, award-winning, highly acclaimed audio interface, you can't go wrong with the Focusrite Scarlett Series.
These interfaces are perfect for beginners, as you get a fantastic value for money as well as a fantastic sound quality. The mic pre-amp quality is incredible, and could easily hold it's own when compared to high-end audio interfaces.
---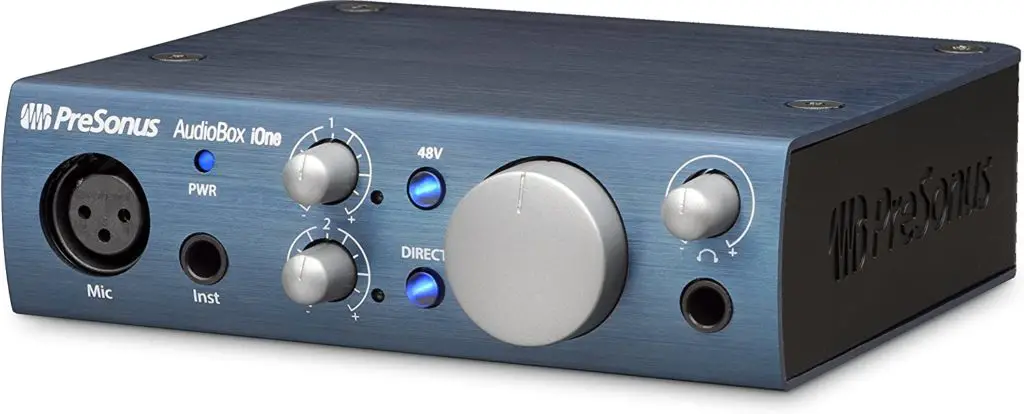 PreSonus AudioBox is another USB interface that is a fantastic device to explore high-resolution mobile recording on a budget.
The Audiobox has clean, clear, 24-bit, 96 kHz digital converters and an ultra-loud, crystal-clear headphone output so get a high quality, detailed response.
---
Home Studio Essentials #5 : Speakers
Investing in a high-quality pair of speakers is an ESSENTIAL part of setting up a home studio.
Have you ever produced a track that sounded absolutely perfect, but when you go and play it through a friends speakers a week later it sounds absolutely horrible?
This is because all speakers are designed and built slightly differently, so tracks will naturally sound different depending on the speakers you use.
However, using a bad speaker setup to mix your tracks can give wildly inaccurate results compared to the true audio file. Not only that, using poor speakers but it can often hide blemishes and faults in your mix that would otherwise be exposed by professional speakers.
Therefore, if you're serious about producing music, a pair of decent speakers should be one of your first purchases.
When making your decision, try to factor in the reputation of the speaker company also. Companies like Yamaha and KRK are incredibly highly acclaimed music companies, and there's usually a very good reason for this…
When deciding on the speakers that are right for your home studio, you need to consider factors such as price and build quality. If you want to know more, check out our full guide here:
6 Best Speakers for Producing Music | Our Top Picks (2022)
---
Our Top Picks: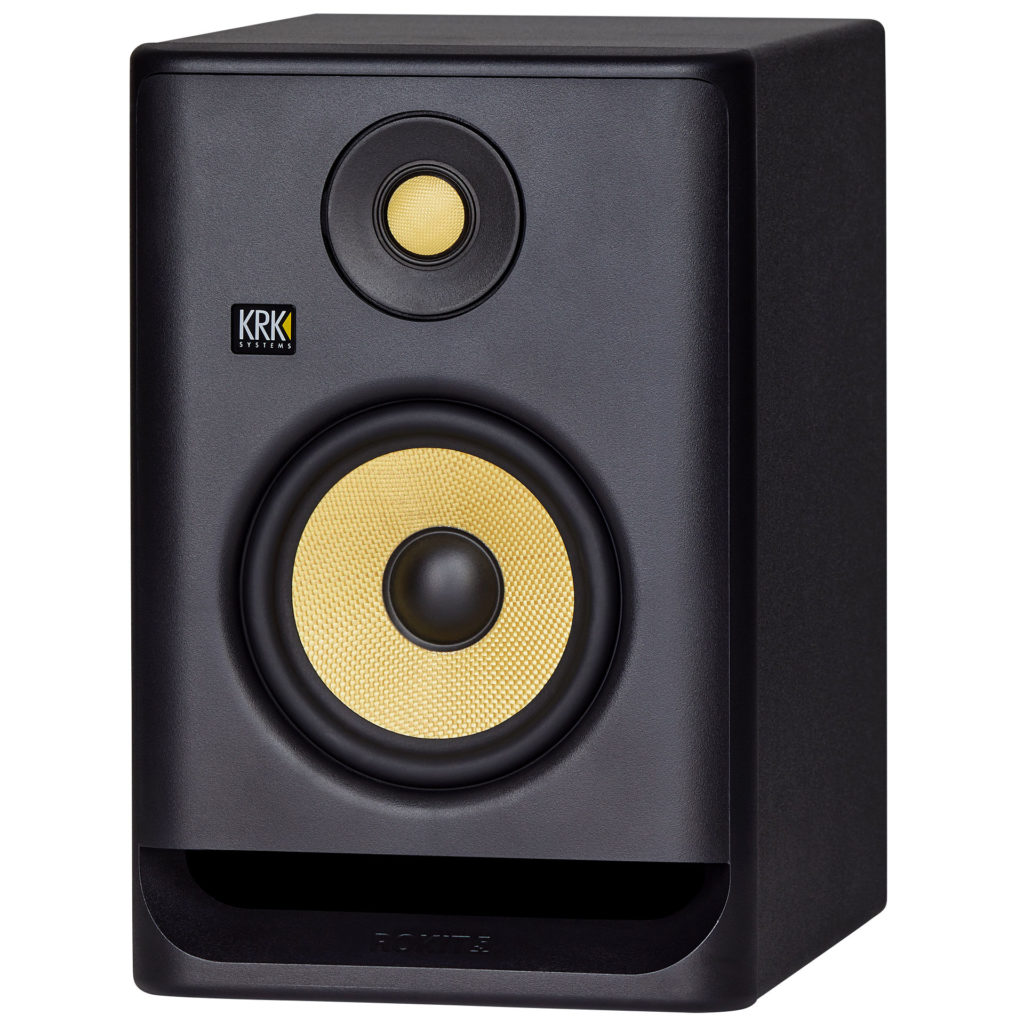 If you've been inside a few home studios, or watched a couple home studio videos online, you're bound to recognise the iconic yellow speaker cone of the KRK Rokit series.
These speakers are unbelievably popular with bedroom producers, mainly due to their warm bass frequencies, incredible sound quality and low price tag.

---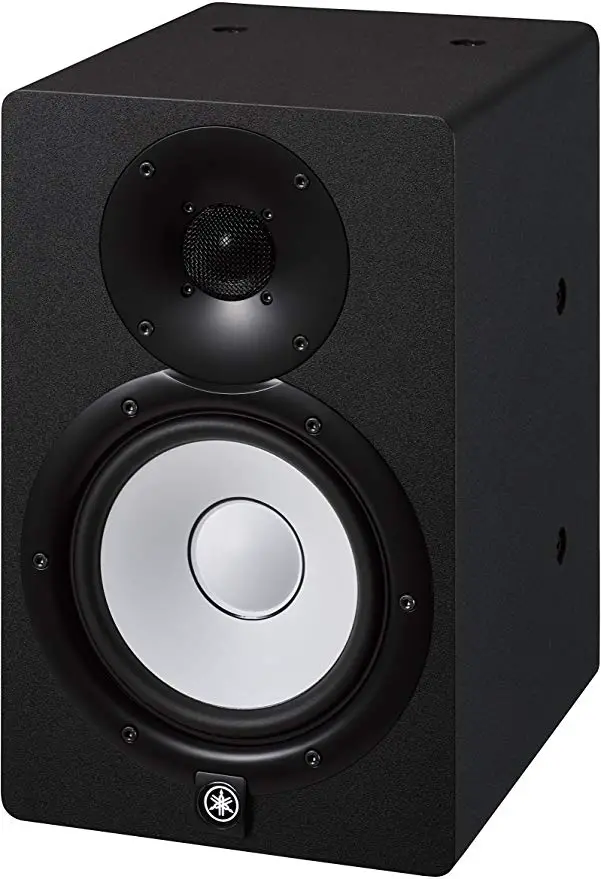 Yamaha HS5I's are created and used primarily for mixing, and they pride themselves on being incredibly accurate and true to the mix.
I have found these speakers (or similar models) in many professional studios, and they are incredibly acclaimed and highly reviewed by producers, engineers and sound designers.

---
Home Studio Essentials #6 : The RIGHT Cables
Another home studio ESSENTIAL is using the right cables for your equipment. It's important you make sure you're connecting everything up correctly so you're getting the best audio quality possible.
So let's take a quick look at the 3 main connections you'll need to consider: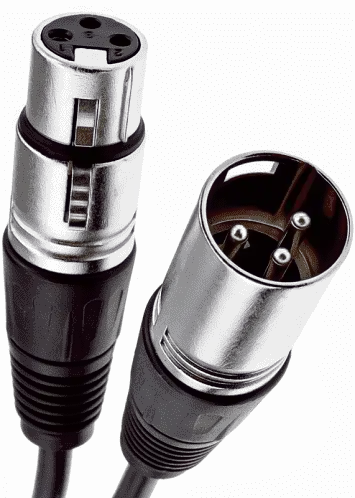 XLR Cables
This will come in handy when connecting your microphone to your audio interface.
Certain microphones out there can be connected directly to your computer via USB or other direct connections. DO NOT do this, it will have a huge effect on the resulting sound quality on your recorded input.
XLR leads are sometimes used to connect up your speakers, but usually in a home studio setting there are only used to connect your microphone to your audio interface.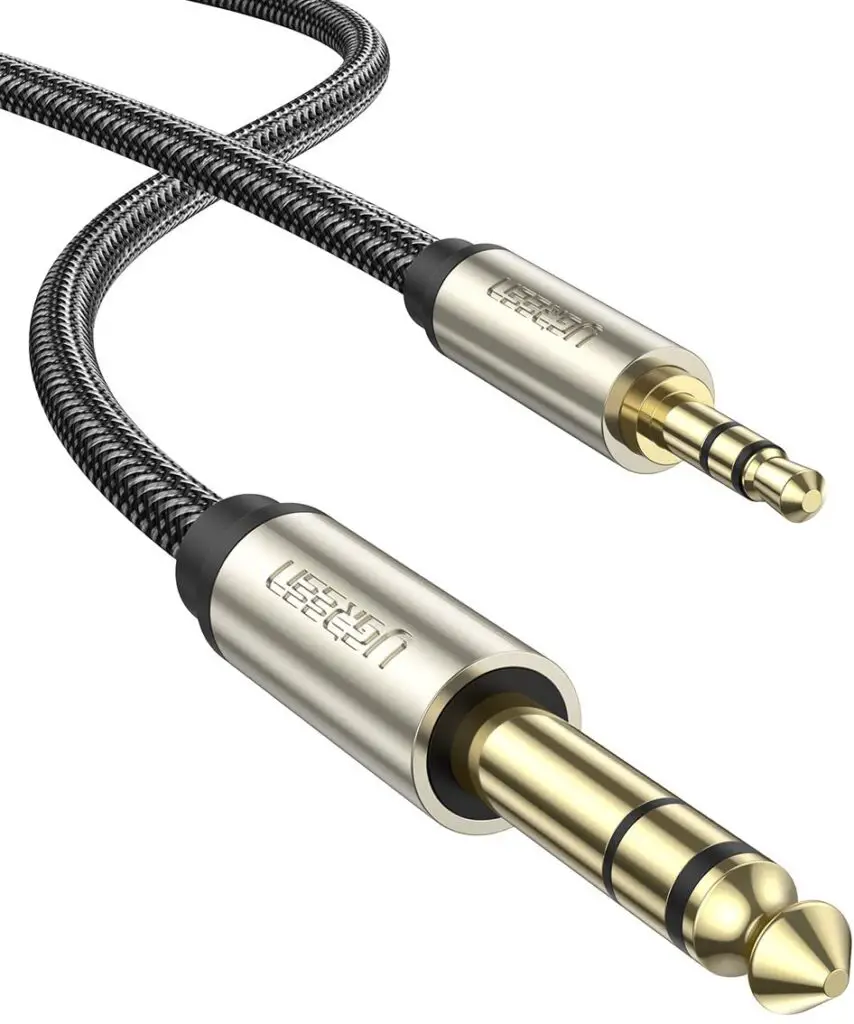 The 1/4–inch Jack
This is arguably the most common cable connection in music equipment. The quarter-inch jack is predominantly used to connect guitars to guitar amps, as well as hooking up speakers to audio interfaces.
I would make sure you have a few of these cables, are they are incredibly useful for a range of functions. You'll most likely need 2 to connect each speaker to your audio interface.

USB, Firewire or Thunderbolt
Finally, you'll need one of the above three cables. The one you need is completely dependant on your audio interface and your OS.
Many computers have thunderbolt connectivity, but in 2022 the most common way to connect up an audio interface is using a USB 3.0 cable. If you're a windows user, check if your chosen interface has thunderbolt or USB connectivity, and that your computer has a thunderbolt connection. If your interface supports USB 3.0, I recommend using a standard USB wire to connect it up.
Firewire is a cable only used by Mac systems, but Macs can of course utilize USB 3.0 connections as well.
---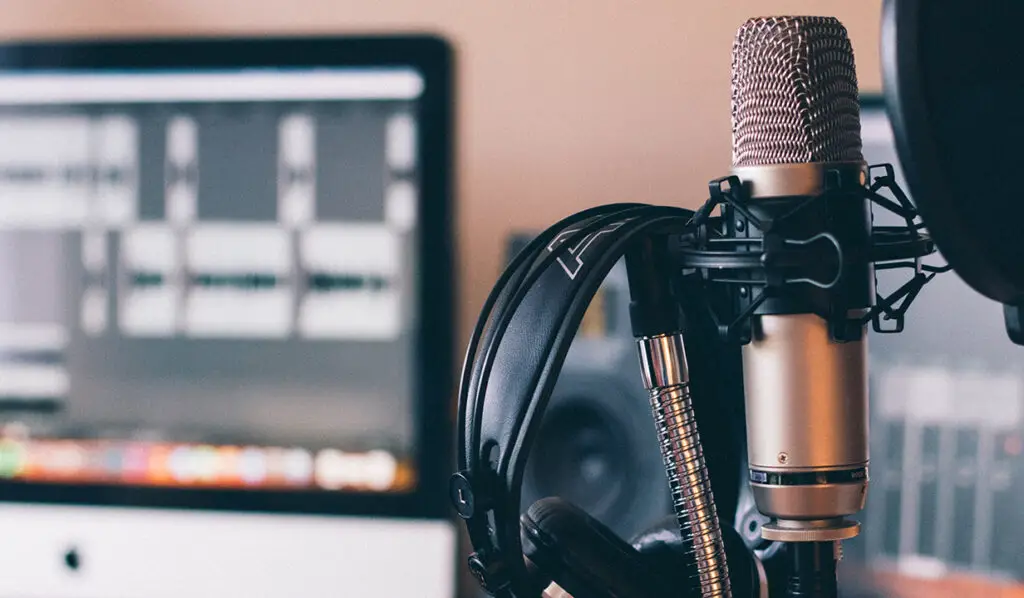 Home Studio Essentials #7 : Microphone
Whether you're a vocalist, or you just want to record audio from the comfort of your home studio, you should definitely invest in a studio microphone.
Even if you have no intention of recording any vocals or instruments, a microphone setup is always handy to lay down any percussive or foley sounds (organic claps, clicks, foley textures, shakers etc).
Your studio mic can connect via XLR cable to your audio interface, which will then send the incoming audio signal to your DAW.
If you are looking for a budget home studio microphone for vocal recording, check out our full guide to choosing the right mic for you:
6 Best Mics for Recording Vocals under $750 (2022)
---
Our Top Picks: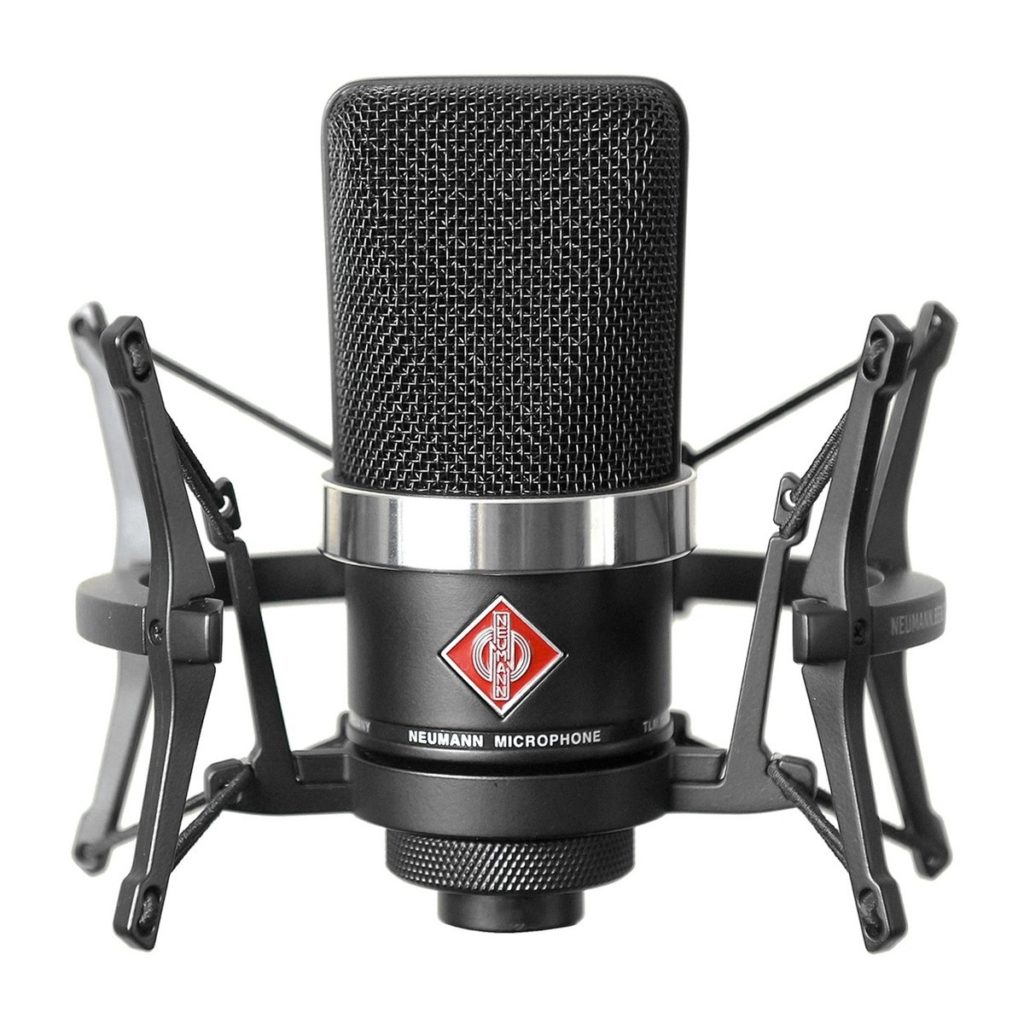 For a mic under $750, it doesn't get much better than the Neumann TLM 102. This is a large-diaphragm, transformerless capacitor microphone with a cardioid polar pattern.
I've used this mic religiously for a couple years now, and in terms of sound quality, at this price range it is unmatched. It delivers a bright, lively sound but with a remarkable amount of depth.

---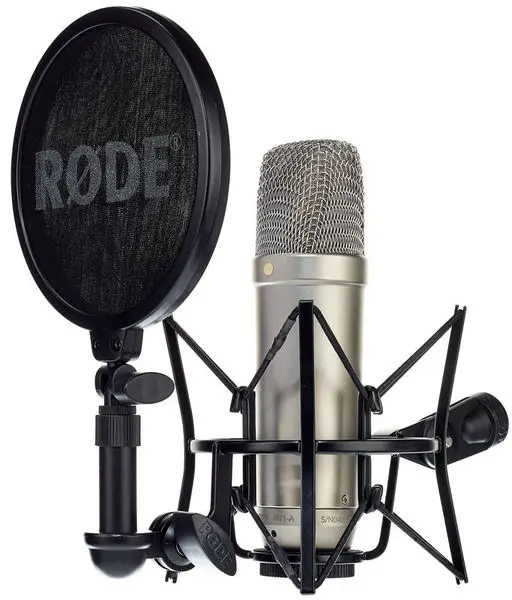 This cardioid condenser microphone is the gold standard of studio mics at this price range, and this specific model is considered somewhat of a classic.
The Rode NT1-A also boasts an extended dynamic range, clarity and high SPL capability. This mic is much cheaper than the Neumann TLM 102, but it performs well outside of its price range.

---
Home Studio Essentials #8 : Microphone Extras
On the topic of microphones, there are a couple of extra items you may need in your home studio (depending on what you're using the mic for).
A Mic Stand
A flexible mic stand is incredibly useful regardless of what you're recording.
Whether your recording vocals, guitar performances, percussive sounds or foley samples, positioning your mic correctly is essential.
For example, if you're recording guitar, the positioning of the mic can completely change the tone and texture of the recorded audio.

A Pop Filter
A pop filter is an essential part of a home studio if you're recording vocals.
Pop filters are used primarily for removing "pops" and "clicks" from a vocal performance. For example, if a vocalist sings a word starting with P, often this can blow a lot of air into the microphone at once, resulting in audio artefacts.
Fortunately, pop filters are relatively cheap, and very easy to set up and use.

---
Home Studio Essentials #9 : Headphones
In order to accurately monitor your track while recording audio, you'll need a decent pair of headphones in your home studio.
For audio recording, I'd recommend opting for "closed-back" headphones. This means the track playback coming through the headphones won't bleed into the microphone whilst you're recording audio.
Another crucial use for home studio headphones is as an additional reference whilst mixing your tracks. As a rule, you should aim to test your mixes through as many outlets are possible (car speakers, headphones, phone speakers etc) as mixing using just your studio monitors can sometimes be inaccurate at certain frequencies.
---
Our Top Picks: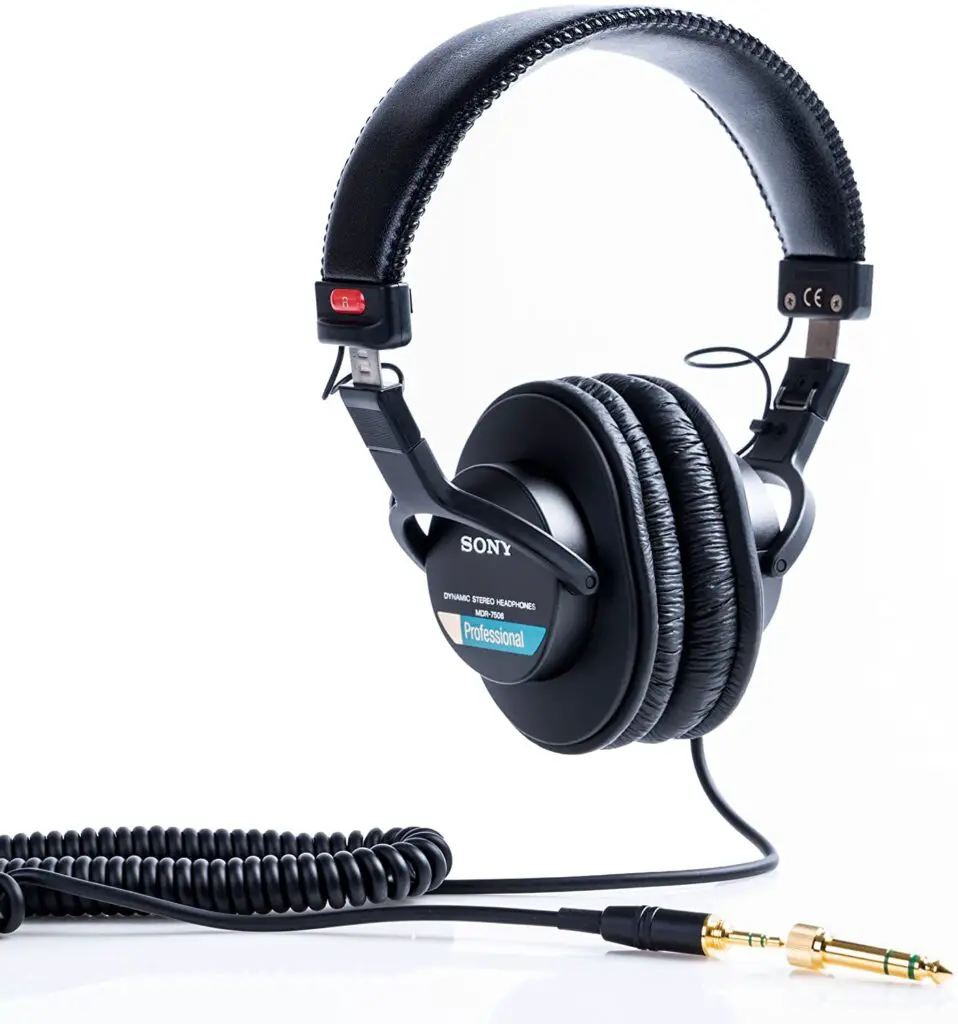 These are an incredibly popular pair of headphones used in studios around the world.
On top of that, they are very lightweight and affordable. So if you're a producer on a budget looking for a high quality pair of headphones, the Sony MDR7506's should definitely be on your radar.

---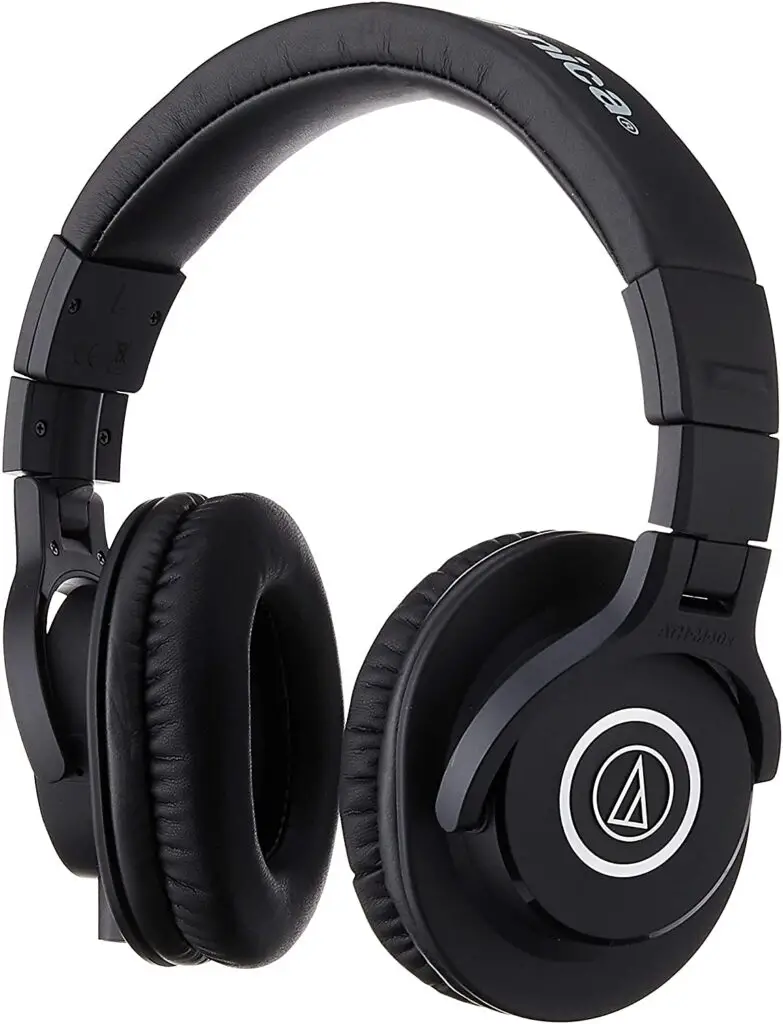 This is another example of a robust, affordable pair of home studio headphones.
These headphones are incredibly popular and deliver professional-quality, accurate results. Plus, they're extremely comfortable so can be used for hours at a time.

---
Home Studio Essentials #10 : Virtual Instruments / Plugins
VST plugins can be split into two main categories:
VST Instruments: These plugins generate audio and act as software-based instruments. They often emulate recognizable sounds of famous synthesizers and other instruments. Popular VST instruments include Serum, Massive, FM8, Sylenth 1 and Absynth.
VST effects: Instead of creating audio, these plugins process and add effects to existing audio or MIDI sequences. These effects include reverb, delay, filters and compressors.
To put it simply, VST Instrument plugins can create any sound imaginable within your DAW, and then additional VST effect plugins can be used to manipulate and re-shape that sound.
VST plugins can be expensive, however there are countless free VST plugins available online. Here is our video breakdown of the best FREE VST plugins in 2021 if you want to know more:
---

---
Home Studio ESSENTIALS for Beginners in 2022: Similar Articles
How To Mix Vocals like a Pro in 2022 (6 QUICK TIPS)
5 Best Audio Interfaces on a Budget | Our Top Picks (2022)
6 Best Mics for Rappers / Rap Vocals (2022 Top Picks)