Bespoke Synth – A FREE Modular Synth + DAW Software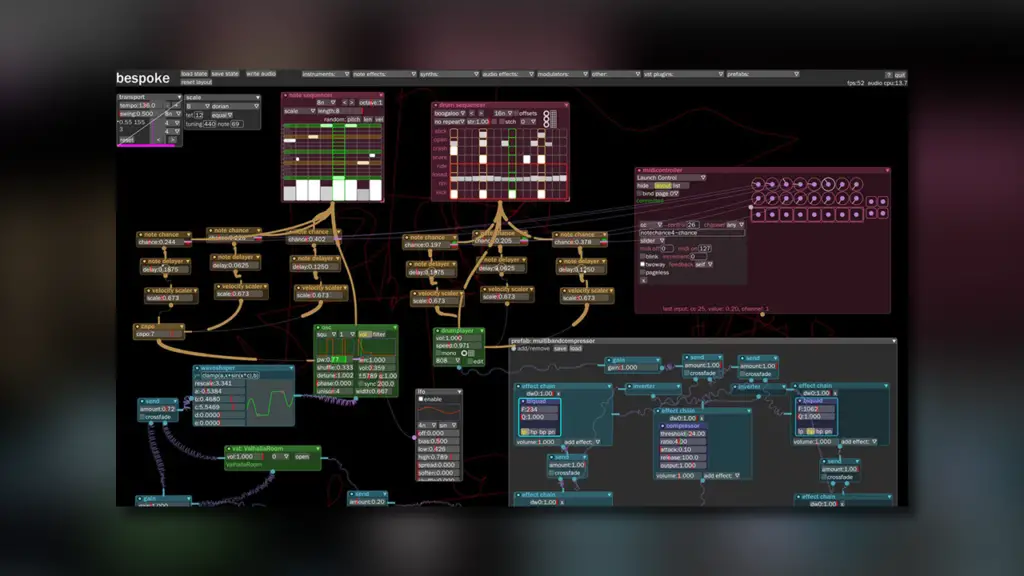 Meet Bespoke Synth, a FREE modular synth and DAW that allows you to build and edit your own unique production workflow.
Bespoke has over 190 individual modules, as well as the ability to host third-party plugins as well.
Bespoke is like a DAW in some ways, but with less of a focus on a global timeline. Instead, it has a design more optimized for jamming and exploration.
In the word of the developer: "Bespoke is like if I smashed Ableton to bits with a baseball bat, and asked you to put it back together".
I played around with Bespoke and found it to be a beautiful, intricate piece of software. The design is very intuitive and could appeal to both beginners and more advanced producers. It's also very easy to get sucked into the workflow and you can easily spend hours jamming and experimenting with this thing.
Highly recommend.
Where to Download:
Download link: Bespoke Synth (standalone software for Windows, macOS, Linux)
---

Bespoke Synth – A FREE Modular Synth + DAW Software: Similar Articles
The 100 Best FREE VST Plugins of All Time | Ranked and Rated
Meet ChowMatrix – A FREE Innovative Delay Plugin
SuperflyDSP Releases Flying Delay – A FREE Analog Delay Plugin