The 10 Best Dubstep Sample Packs (2022) | 100% Royalty Free!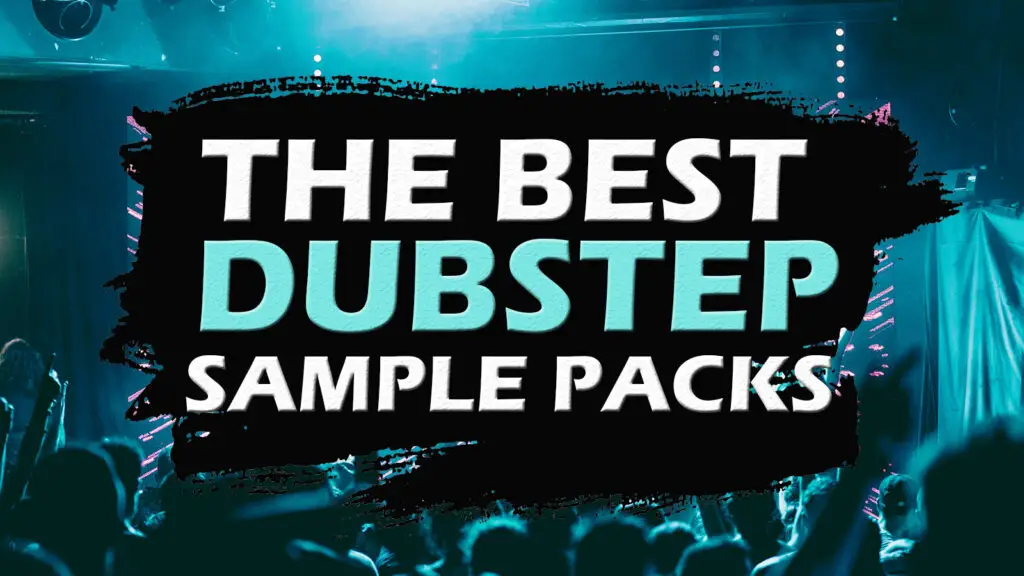 Dubstep Samples
Dubstep is an incredibly popular music genre categorized by lurching, aggressive synth wobbles, heavy basslines and half-time drum patterns. In 2011, "Modern dubstep" gained significant traction in the U.S with Skrillex becoming of a poster boy for the genre. However, the origins of the genre stretch all the way back to the early 2000's, emerging in South London as an offshoot of UK garage.
If you're just starting out on your music production journey, dubstep is a fantastic genre to start experimenting with.
Creating dubstep music allows you to get incredibly creative, and there are very few rules when it comes to producing dubstep tracks.
However, if you are thinking of diving into the world of dubstep music production, you're going to need some royalty free dubstep sample packs to get started.
---
Royalty Free Dubstep Sample Packs
Luckily for us, there are hundreds of dubstep sample packs out there to choose from. These packs can contain everything from drum loops and percussion one-shots to basslines, synth growls and vocal chops. Essentially, you can find all the sounds you need to create incredible, professional-sounding dubstep tunes.
It's very important you make sure any sample packs you use in your commercial releases are 100% royalty free. Royalty free samples are hugely beneficial as it means you don't need to worry about clearing the samples or other copyright issues. Because of this, we've made sure every sample pack on this list is completely royalty free.
Over the years, we've downloaded countless royalty free dubstep sample packs. With that in mind, we have a good idea which sample packs are worth downloading, and which just aren't worth your time or money.
So without further ado, here is our rundown of the best royalty free dubstep sample packs in 2022. Enjoy!
---
The 10 Best Royalty Free Dubstep Sample Packs (2022) + Download Links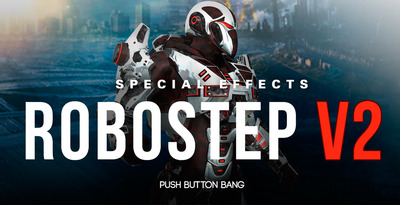 Many of the sounds associated with modern dubstep have a robotic, futuristic feeling. "Robostep V2" By Push Button Bang captures this sound perfectly, bringing you a huge range of cinematic, robotic, highly unique samples.
The samples include metallic drones, alien technology, deformed breakdowns, and many other highly creative sounds. The FX samples act as a phenomenal resource for adding a cinematic, immersive edge to your dubstep tracks.
It's important to note this dubstep sample pack doesn't contain any drums or overly-musical sounds. However, the versatile range of morphing mechanics, warps, uplifts and transformations makes this sample pack an absolute no-brainer for any producer in 2022.
Specifications: Total File Size: 350Mb | Total no. Files: 400+

---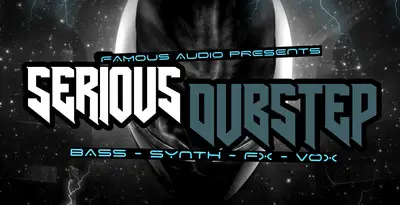 "Serious Dubstep" is easily one of the most powerful, diverse dubstep sample packs out there, containing some of the heaviest, insanely high quality sounds you'll ever come across.
Each dubstep sample sounds incredibly authentic and professional. Due to the diversity of the included samples, it's also a great resource if you're in need of some instant sonic inspiration.
Let's talk specifics. In this sample pack you get 100+ synth loops and one-shots, as well as 190+ bass sounds. There are also 37 sub-bass/808 one-shots, as well as many other FX, vocal samples, instrument loops and more. From speaker-shaking basses to brain-melting leads, this pack has everything you'll need to create modern dubstep bangers.
Because of the eclectic range of included sounds, this sample pack is also suitable for drum-step, grime, hard-step, breakbeat and other similar genres.
Specifications: Total File Size: 871.5MB | Total no. Files: 417

---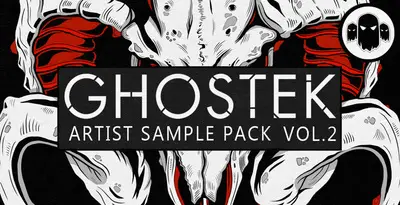 Ghost Syndicate are renowned sample pack curators and have released some absolutely mind-blowing sample packs over the years.
This sample pack, created by Ghostek, focuses on unique, industrial dubstep loops and one-shots. It contains everything from pounding basslines and drum loops to dark, haunting pads and synth melodies.
Overall, the sounds included in this pack seriously pack a punch. If you're looking to bring some authentic intensity to your dubstep tracks, this royalty free dubstep sample pack should definitely be on your radar.
One of the best things about Ghost Syndicate sample packs is the amount of samples included in each pack given the low price tag. Ghostek Vol. 2 offers around 600 uniquely crafted, high quality samples, at a very affordable price.
Specifications: Total File Size: 734MB | Total No. Files: 593

---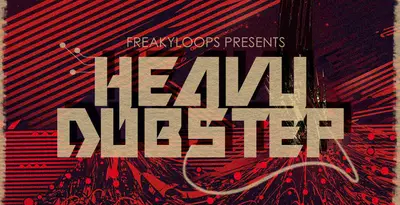 Modern dubstep is categorized by heavy, aggressive synths and basslines. If you are serious about creating dubstep music, it's important you have a library of powerful, impactful samples.
This royalty free sample pack from Freaky Loops brings you a diverse collection of nasty, mind-blowing dubstep sounds, from intense, piercing synths to beastly basslines. This pack is ideal for adding some intensity to your dubstep tracks.
As you might expect, this pack is overflowing with bass one-shots and loops, which are a personal favourite of this sample pack. With 122 bass hits and 47 bass loops, "Heavy Dubstep" has all you'll ever need to create powerful, devastating basslines from scratch.
Highly recommend.
Specifications: Total File Size: 1.61GB | Total no. Files: 422

---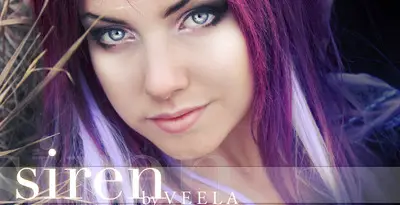 A fantastic way to breathe life into your dubstep tracks is to add professional female vocals. Most popular dubstep tracks feature either full vocal melodies or chopped, pitched vocal samples.
Siren by Veela is a sample pack containing a gigantic collection of female vocal samples, including everything from haunting, angelic vocal solos to futuristic, chopped vocal FX.
In regards to the vocals themselves, Veela has a smooth, ethereal vocal style that would be a perfect fit on any dubstep track. In fact, her vocals have already featured on countless top 100 beatport tracks over the last few years.
Expect gorgeous vocal melodies, phrases, laughs, misc vocal noises, sighs and breaths, FX and many other vocal sounds. If you're looking to inject some female soul into your dubstep tracks, this royalty free dubstep sample pack should be on the top of your list.
Specifications: Total File Size: 1GB | Total no. Files: 700+

---
You may not have heard of the dubstep off-shoot "metal-step". As you can probably guess, this unique genre blends the aggressive electronic sounds of Dubstep with heavy, distorted metal guitar riffs.
Metalstep Vol. 2 contains everything you'll need to get started with this underrated hybrid genre. Expect hard-hitting, filthy, heavy metal guitars alongside energetic and dirty dubstep melodies. It also contains drums, FX and some vocal chops in there as well.
The included sounds consist of 586 MB of loops and samples containing all the ingredients that make a Metalstep banger. From punchy drums to distorted guitar loops, heavy drum fills to filthy bass shots, crispy guitar riffs to brutal vox and screams, furious dubstep melodies to weird glitches, intense drops to driving grooves, thundering kicks and more.
This sample pack is definitely worth checking out if you're interested in delving into the world of metalstep production.
Specifications: Total File Size: 586 MB | Total no. Files: 448

---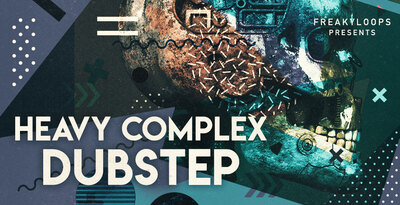 "Heavy Complex Dubstep" is another fantastic choice for producers looking to expand their dubstep sample arsenal.
This pack features all the sounds you'd expect from a premium sample pack; pounding basslines, heavy drums, searing lead synths etc. However it also features countless unique sounds to get your creative juices flowing.
Expect mind-bending melodies, complex percussion patterns and many other creative elements not usually found in other dubstep packs. It also contains tons of risers, impacts, uplifters and vocals to keep you busy.
Specifications: Total File Size: 913MB | Total no. Files: 473

---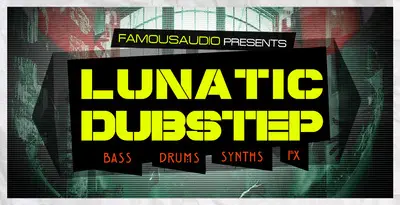 If you're looking to add some power to your dubstep production, Lunatic Dubstep from Famous Audio might be the sample pack for you.
This insane sample collection is jam-packed with growling, snarling synth loops, filthy bass sounds, piercing drums and more! It has everything you'd ever need to create speaker-shaking music from the ground up (or enhance your current dubstep tracks).
A personal highlight of this royalty free dubstep sample pack is the synth loops. These unique, highly aggressive synth sounds are perfect for adding some ferocious intensity to your dubstep tunes. Plus, because of the versatile range of synth sounds included, they are incredible for providing immediate sonic inspiration.
Specifications: Total File Size: 1.08GB | Total no. Files: 502

---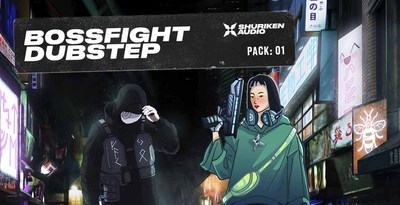 This sample pack from BOSSFIGHT provides you with 5 hard-hitting Dubstep kits complete with intense drops, buildups and atmospheric melodic elements.
As well as a great range of WAV files, "Bossfight Dubstep" contains 34 eclectic, meticulously designed Serum presets. So if you're a Serum user interested in expanding your Serum dubstep preset collection, this pack is definitely worth checking out.
It's worth mentioning this is a fairly small sample pack, so the value for money here isn't the best. However, the sound quality of the samples is absolutely sublime.
Specifications: Total File Size: 376 MB | Total no. Files: 281

---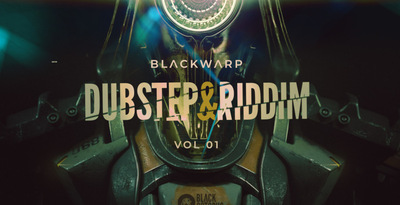 Dubstep & Riddim Vol 1 is packed with over 1GB of fiery dubstep samples, including explosive FX, cracking drum sounds and even some Serum presets.
The Serum presets themselves are a personal highlight of this sample pack, as they include everything from expansive risers and other FX, to deep bass rumbles and one-shots.
This is easily one of the best royalty free dubstep sample packs out there in 2022.
Specifications: Total File Size: 1GB | Total no. Files: 600

---

10 Best Dubstep Sample Packs 2022: Similar Articles
10 Best Drum & Bass Sample Packs (2022)
The 8 Best FREE Bass VST Plugins You NEED In 2022
How to Mix Bass To Achieve the PERFECT Low-End