The Best FREE LoFi VST Plugins You Need in 2022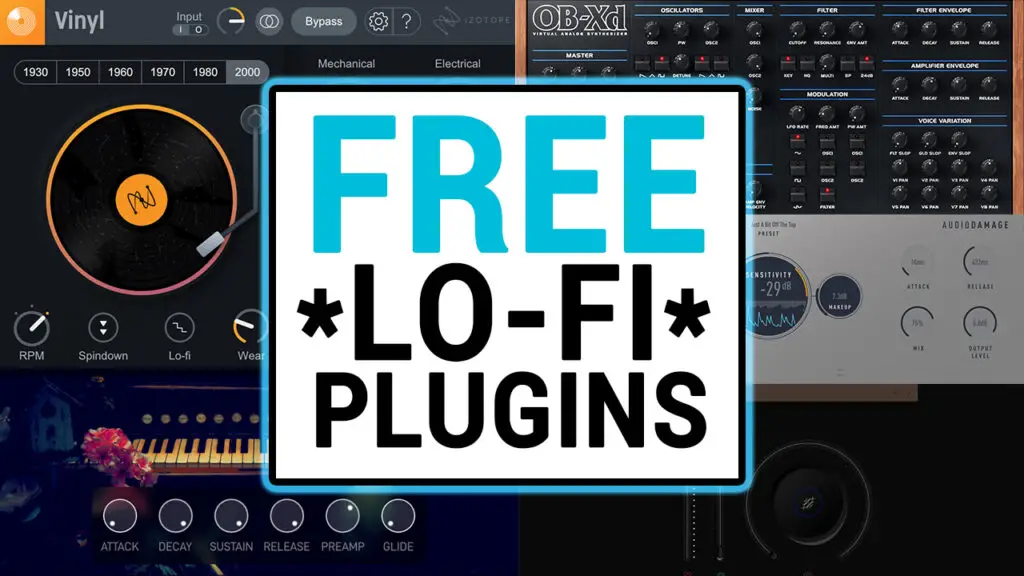 "What are the best FREE Lofi VST Plugins in 2022?"
Lofi music has become an incredibly popular genre over the last few years, especially sub-genres such as lofi hip hop and minimal lofi beats.
The term lofi comes from "Low Fidelity", which means purposefully using low-quality sounds or audio imperfections to create certain textures or sonic atmospheres. Modern lofi music is usually used to create a certain nostalgic feeling, by using vintage audio samples and dusty, grainy drum loops.
Lofi is also popular with music producers / beatmakers due to the simplistic, yet highly creative style of the genre.
However, if you're a lofi producer, or looking to give lofi music production a try, you'll need some good-quality lofi vst plugins.
Free Lofi Plugins
But the question remains: "are there any FREE lofi vst plugins out there?"
Absolutely! There are plenty of free lofi plugins out there for creating moody, emotional lofi tracks, you just need to know where to look.
You can find everything from modular effect plugins that recreate the dust, tape noise and vinyl sounds of vintage audio, to feature-packed VST emulations of classic 80's synths.
So without further ado, let's take a look at the best FREE lofi VST plugins in 2022. These free plugins will give you the sentimental sounds and effects of lofi music, without spending a penny.
---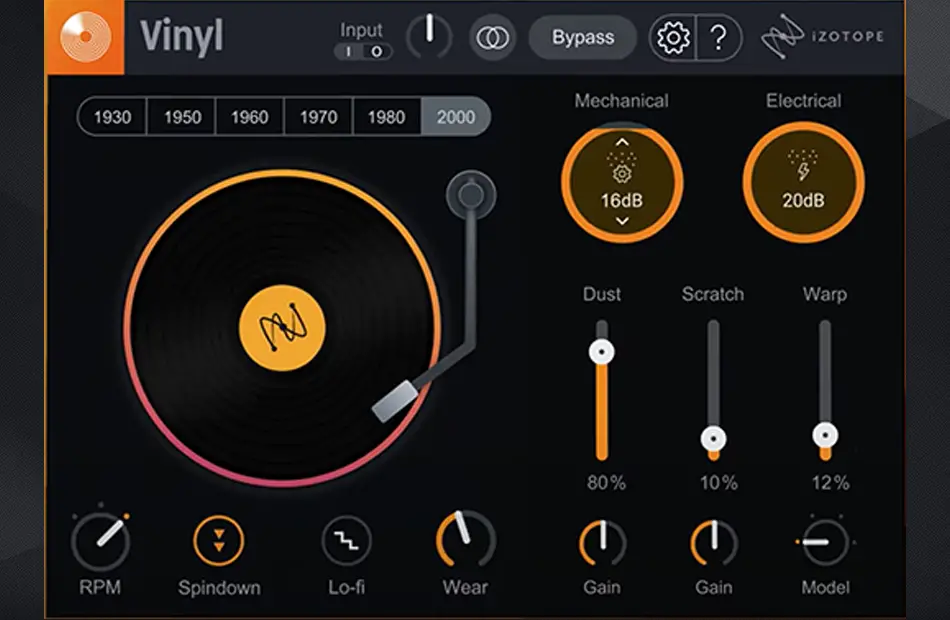 iZotope have an incredible, free lofi effect plugin "Vinyl", which simulates the dust, scratches, warp, and mechanical noise reminiscent of yesteryear… for free! 
Many producers seek to emulate the dusty, vintage audio imperfections and artefacts that would have occurred naturally in old recordings. These emulations often produce nostalgic overtones, and can really enhance the character of a track.
One of the coolest features of Vinyl is the option to choose the audio processing style by decade (1930's, 1950's, etc…). Each option applies a slightly different vintage tone, adding audio degradation associated with that time period.
As well as the main noise controls, you get a spindown option, a "Lofi" control (which is similar to a bitcrusher) and controls for adding electrical noise and mechanical noise.
So if you're looking to add some crackly, vinyl goodness to your sounds, this free lofi plugin is definitely worth checking out.
Click here for your free download.
---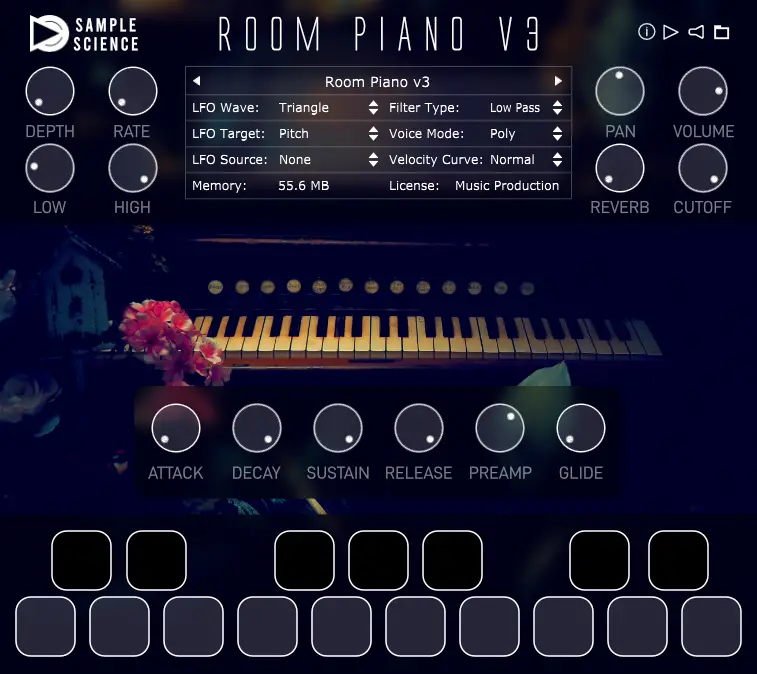 Room Piano is a free, lightweight piano plugin for musicians who are looking to experiment by adding a lofi touch to their piano sounds.
Based on a Kawai Upright acoustic piano, this plugin comes with on-board lo-fi and modulation effects to create dusty, mellow piano effects.
When piano sounds are used in lofi music, you can often hear subtle pitch modulations that softly warp the sound. Room Piano allows you to add these effects using the LFO module (with rate, depth, LFO Target, Wave type and source controls).
On top of that, the plugin includes amplitude ADSR controls, vinyl and tape effects, highpass/lowpass filter and room reverb controls.
Also, when compared to many piano vst plugins, the CPU usage is fairly low and the plugin should run smoothly on most systems (Mac and PC). I'd highly recommend checking this plugin out if you're looking to add some lofi piano magic to your tracks.
We recently demo'ed Room Piano in our Best Free Piano VST plugins video: click here to listen to the plugin in action.
Click here for your free download.
---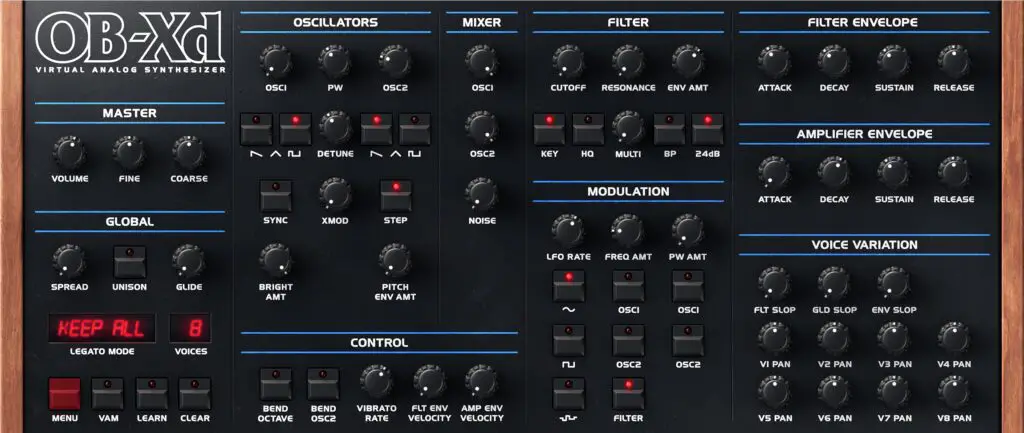 OB-Xd is an incredible, vintage VST emulation of a classic synthesizer: the Oberheim OBXa.
The OBXa is an iconic synth from the 80s era, known for its gorgeous unison functionality and warm, analog character. OB-Xd recreates the retro tone and character of the original synth perfectly, implementing micro random detuning to add sonic imperfections to the output signal.
Genres such as lofi hip hop or vaporwave often rely on retro 80's / 90's sounds to create evocative, nostalgic soundscapes. This free lofi plugins is packed with these smooth, old-school sounds that will take your lofi production to the next level.
The VST interface is incredibly intuitive and beginner-friendly, even if you have no prior experience with virtual synths. OB-Xd has 2 main oscillators, a noise oscillator, several filter options, modulation controls, envelope and voice variation parameters. Also, like many synths of the OB-X's generation, the OB-Xd has no built-in effects such a chorus or reverb, so these would need to be added via additional VST effect plugins.
This is an example of a plugin that has me wondering: "how can this plugin possibly be free?" So if you're a lofi producer, this one should definitely be on your radar.
Click here for your free download.
---

Rough Rider 3 is a powerful compressor with a vintage character and a lofi "bite".
This plugin is fantastic for adding compression to your drum buss, or for perfecting your vocals, guitar, synths etc.
Rough Rider 3 is far from a natural, subtle compressor. It is much better suited for heavier, vintage compression styles.
The interface consists of standard compression controls (ratio, attack, release, threshold/sensitivity) as well as make-up and a brand new sidechain control as well. This free compressor plugin is one of the most popular dynamics processors on the planet, and is definitely worth a download for any lofi producer.
Click here for your free download.
---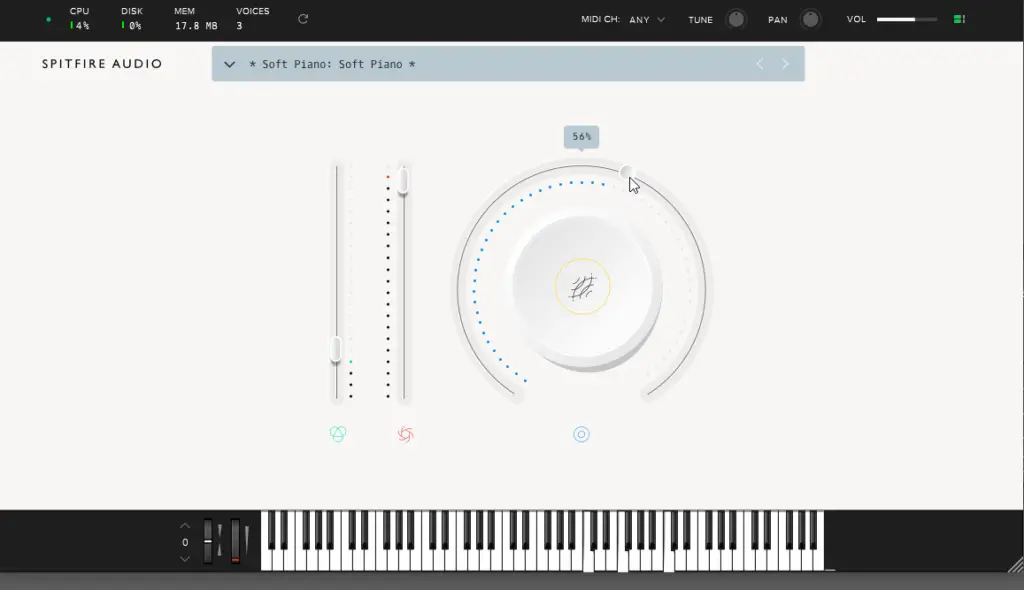 Spitfire LABS is one of the most popular free VST plugins out there, and for good reason.
LABS is packed with unique, creative sounds to instantly add to your tracks, including pianos, Rhodes-style keys, guitars and various ambient soundscapes.
The plugin is presented as a sound "library", allowing you to download the various sounds within the LABS plugin. This means you don't have to download the gigantic collection of sounds all at once, you can simply pick and choose the sounds and samples you want.
To help you along the way, here are the best free LABS sounds for lofi production:
• Soft Piano – This instrument is a beautifully-sampled, mellow piano perfect for creating jazzy chords and melodies. Lofi hip hop often uses piano sounds to create that nostalgic lofi vibe. Tip: soft piano sounds fantastic when run through the Vinyl effect plugin (number 1 on this list).
• London Atmos – This instrument is based on real-life recordings of the ambience and noise of London. From tube doors to city traffic, these field recordings have been warped to give you complete soundscapes — percussion, pads & atmospheric loops.
• Peel Guitar – This is a gorgeous free guitar instrument ideal for creating blues-y, mellow electric guitar riffs. The character of this guitar reminds me of the incredible Wes Montgomery and his evocative guitar tone.
• Piano Pads – These timeless, ambient pads & swells have been made from single piano hits, warped in creative ways using spring reverb, cross-fade, reversing and time-stretch techniques.
Click here for your free download.
---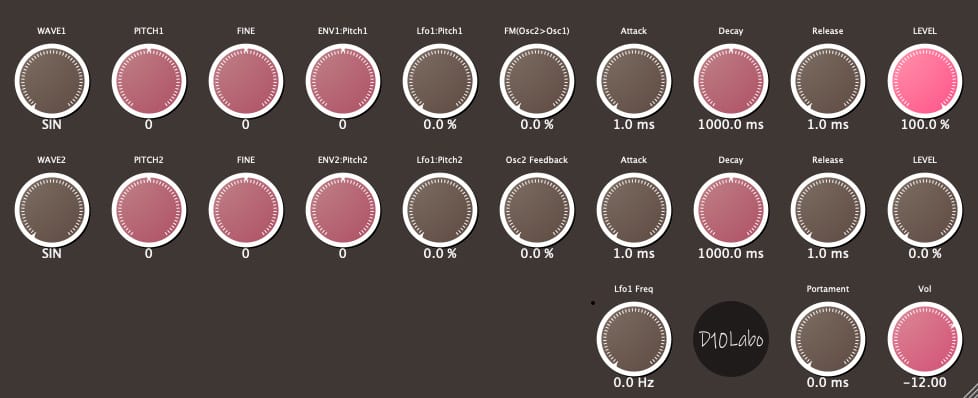 This is a monophonic synthesizer with 2 low bit oscillator waves and a really warm, lofi feel.
As well as the various oscillator wave options, the plugin includes pitch controls(Pitch and Fine), Env modulation, Lfo modulation, osc2>osc1(fm), and osc2 feedback. It also offers ADSR controls and 1 LFO.
Granted, it's not the best-looking plugin out there, and the uniform layout of the plugin makes it a little tricky to get your round at first. But overall this is a great plugin for adding vintage, low fidelity sounds and effects to your tracks.
It's particularly good for creating long, swelling pads and muted synth keys. So if you're looking to expand your vintage synth plugin collection, I'd recommend checking this one out.
Click here for your free download.
---
The Best FREE LoFi VST Plugins 2022: Similar Articles