The 8 BEST Ways To Make Money as a Music Producer (2022)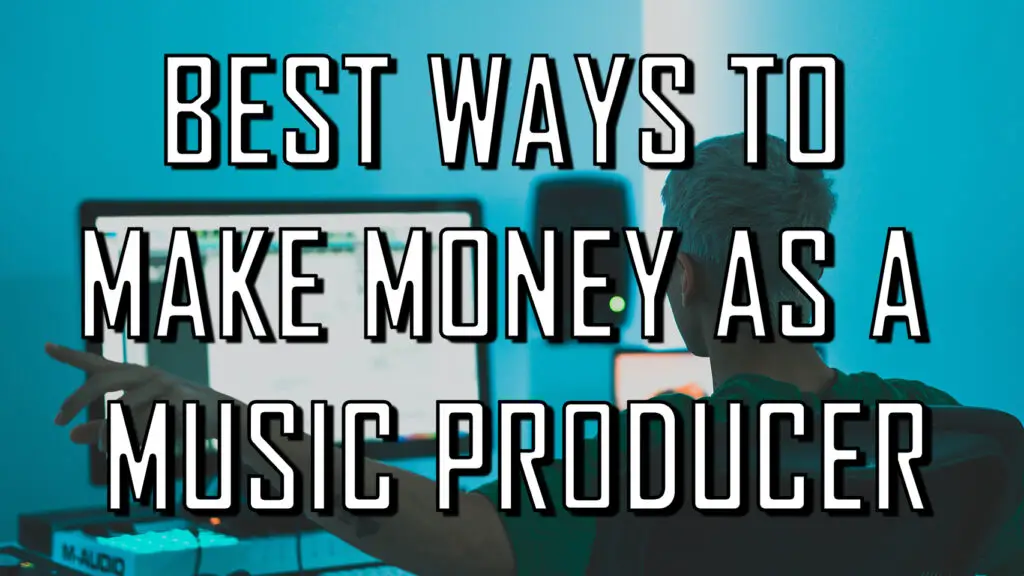 How to make music as a music producer in 2022?
This question is extremely common among music producers, as making money as a full-time producer or beat-maker can be notoriously difficult at first.
Making a full time income from creating music requires a lot of patience, dedication and hard, hard work. It won't happen overnight, but it's definitely possible if you are passionate enough and willing to put in the hours.
Luckily for us, there are many ways to create an income from music production (that don't involve hitting the top of the billboard charts).
From creating original sample packs, selling merch, to licensing your music correctly, there are countless avenues to financially benefit from your skills as a producer.
So which money-making methods are right for you?
I've been making a full-time income from music for several years now, so I have an understanding of which tactics are effective, and which just aren't worth your time.
So with that said, here are the 8 best ways to make money as a music producer in 2022. Enjoy!
---
1. Royalties (streaming, selling vinyls, and more!)
Perhaps the most obvious route to making money as a music producer is by receiving royalties, which includes streaming (Spotify, Apple Music etc) and physical sales (vinyl, CD etc).
There are two main types of royalties: mechanical royalties and performance royalties.
Mechanical Royalties: These are the royalties you earn when your music is bought as a physical copy, a digital purchase or is streamed on an online streaming platform.
Performance Royalties: These royalties are earned when your tracks are played live on the radio / TV, or in a live setting such as a club or venue.
To collect royalties, you must license your music.
You can do this is either one of two ways. You can either register to a Performing Rights Organization (PRO) such as BMI or ASCAP, or you can register with an independent distributor.
Performing Rights Organizations (PRO)
Generally speaking, a PRO is an organization that collects royalties on behalf of songwriters and publishers, creating a link between the owners of the music and various public outlets. PRO's collect public performance royalties owed to songwriters for public performances of their music in any sort of commercial environment.
There are two major PRO's that the majority of musicians are registered with:
BMI – BMI are the biggest PRO on the market, representing a catalog of over 15 million individual compositions. BMI is free to join, with no annual fees.
ASCAP – Established in 1914, ASCAP is the first PRO set out to protect the rights of composers and collect public performance royalties on their behalf. ASCAP licenses a catalog of over 11.5 million compositions. This PRO has a $50 initial, one-time payment, with no annual fees.
However, there are many independent distributors out there that work with PRO's to collect royalties on your behalf, as well as collecting other types of royalties that most PRO's don't collect.
Independent Distributors
As well as collecting royalties, an independent distributor will publish your music onto online stores and streaming platforms, such as Spotify, Apple Music, iTunes and more. PRO's do not do this, so using an independent distributor is a fantastic way to get your music out there and begin making money from sales / streams.
Also, independent distributors actually collect the mechanical royalties from streaming and online sales, so they will pay you for each sale and stream you receive. Again, please remember a PRO does not do this!
Some of the most popular independent distributors include:
TuneCore – Takes 9% royalties + $10 per single, $30 per album (then $50/year).
CD Baby – Takes 9% royalties + $13 per single, $49 per album.
Distrokid – Takes 0% of your royalties. Comes with a $19.99/year flat fee. Distrokid allows you to upload unlimited songs.
I'd definitely recommend checking out the above options if you're interested in distributing your music and making an income from various types of online and offline royalties.
---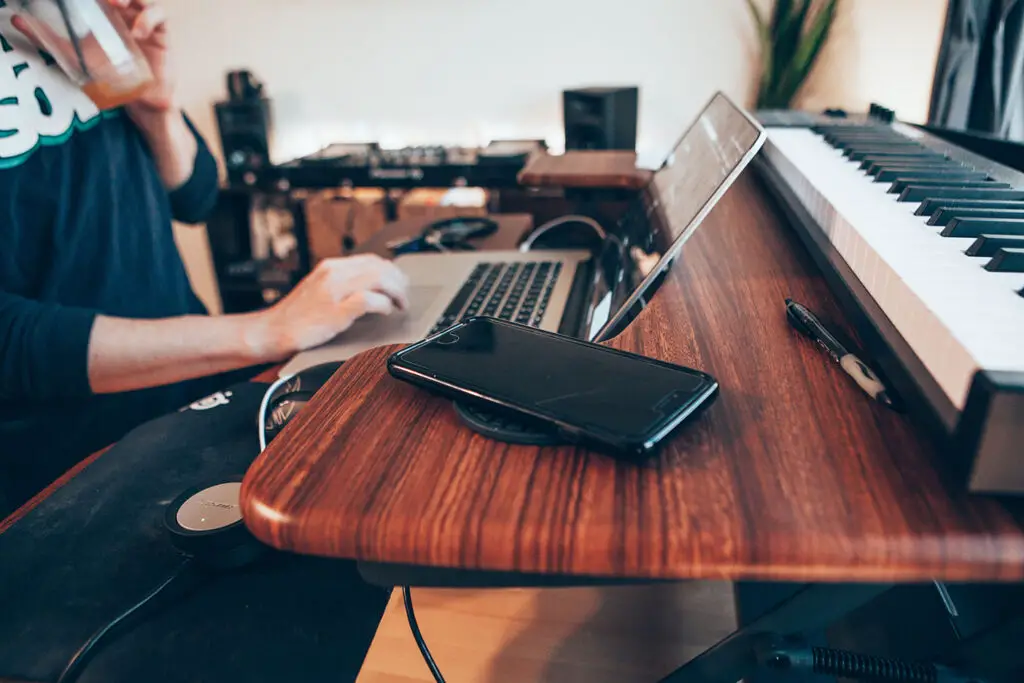 2. Selling Beats
Generally speaking, this money-making opportunity exists primarily in the world of hip hop production. Rappers and other hip hop vocalists are constantly on the look-out for fresh, innovative beats that compliment their vocal style.
From modern trap beats, to lofi chill-wave instrumentals, there's a huge market for selling beats online. If you think your beats have a unique, expressive flair that could capture the attention of rappers, then this could definitely be an avenue to make some extra money from your beats.
Several beat-selling websites exist that allow you to upload and promote your beats online, such as Beat Stars or Air Bit. Alternatively, you can create a Youtube channel or original website to showcase your beats in any way you see fit.
There is a huge industry on Youtube of producers selling beats using keywords such as "Kendrick Lamar Type Beat" or "Lofi chill Type Beat", with many beatmakers finding huge success from simply uploading and marketing their original beats in this way.
Tip: To avoid people simply stealing your beats, you can add tags throughout the beat and then sell the untagged .WAV file.
---
3. Mixing / Mastering Services
Another huge opportunity to make money from your production skills is to offer mixing or mastering services to other producers or musicians.
Many artists out there prefer to create, compose and structure their own tracks, but leave the mixing and mastering to an external engineer or producer. This is particularly true when to comes to mastering, due to the often tedious, complex nature of mastering a track.
Now, if you're a beginner to music production don't advertise any services like this until you have the knowledge and experience to back it up. With services such as mixing and mastering, recommendations and returning customers are the key to making an income. No-one will recommend your service if they feel they could have done a better job themselves.
Here are some articles that may shed some light on how to deliver a professional-sounding mix:
5 Biggest Mixing Mistakes and How to Fix Them
Top 10 Mixing Tips that will TRANSFORM your Final Track
How To Mix Vocals like a Pro in 2022 (6 QUICK TIPS)
---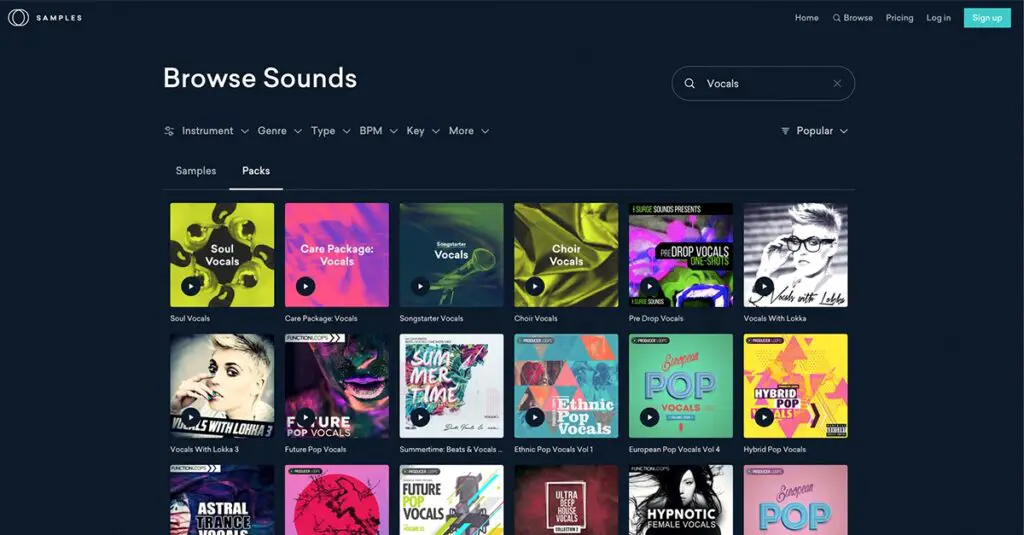 4. Selling Sample Packs
Selling your own original sample packs is a fantastic way to generate some extra income from your production skills.
Producers are constantly searching for new, inspiring sound kits to enhance their tracks, particularly in hip hop and electronic music.
If you've been producing for a few years, it's likely you have a decent collection of original sounds you've created that could be compiled into a comprehensive sample pack. Make sure you browse through the sample packs that Loopmasters or Splice offer for some sonic inspiration.
Creating an original sample pack
Native Instruments have a fantastic guide to creating your own sample pack here, but here are some of their fundamental guidelines to creating a high-quality, commercial sample pack.
1. All your samples should be 100% royalty-free. This means they can be re-used by artists without any copyright issues whatsoever. For example, including a Marvin Brown synth line or a James Brown breakbeat would be a big no-no, mainly due to the potential legal issues it could cause.
2. Loops and one-shots (e.g., percussion hits, synth stabs, FX sounds) are usually supplied in 44.1kHz 24-bit WAV or AIFF format.
3. ALL elements should be normalised to 0dB (or as close as possible).
4. File-naming conventions must be adhered to, though they can vary based on the company you submit the samples to. Filenames typically include title, tempo and key information.
5. Make sure the samples are organized efficiently into appropriate folders, such as Kicks, Snares, Synths, Basslines folders.
Where to sell your sample pack
Once you have your samples, you'll probably be wondering where can actually sell it?
Sellfy or Shopify are fantastic options for selling your sample packs independently, as you get to keep 100% of the profits. Sites like Sellfy are great for selling digital products, with a fairly low monthly fee (currently $19 monthly for Sellfy's Starter plan).
Alternatively, companies like Loopmasters, Splice or Zenhiser take submissions for original sample packs, but make sure your sample packs are as well-curated as possible before submitting them. First impressions count.
Here are some great articles that go into further detail about creating original sample packs:
How to make a sample pack (Native Instruments)
Tips for creating your own sample pack (Splice)
---
5. Live Performance
A lot of producers underestimate the power of performing their music live. "Bedroom producers" are now the norm, but playing your music in a real-world setting is still as powerful as ever.
For example, if you are a lofi hip hop producer, uploading your beat-tapes to Youtube/Soundcloud etc probably isn't going to make your music blow up overnight. Find cafes, jazz bars and other low-key venues and offer to DJ your beats there for free. If even a few people there connect with your music, they're way more likely to turn into long-term fans as opposed to someone finding your beats online.
Eventually, once your name grows you can begin charging for these performances, which could become a very lucrative source of income.
---
6. Youtube
To a lot of readers, this suggestion might seem a little inane, but allow me to present my case.
There is a growing community of Youtubers that focus primarily on beat-making tutorials, challenges and other interesting content ideas involving music production. Their content is fast-paced, well-edited, engaging and extremely popular.
Video titles such as "TEACHING MY LITTLE BRO TO MAKE A BEAT" or "MAKING A BANGER IN 10 MINUTES (CHALLENGE)" are now fairly common on Youtube. Furthermore, I can tell you with absolute certainty that some of these guys make a LOT of money.
Obviously, there's a ton of factors that come into play here. For example, do you have the kind of personality that would resonate with an audience on Youtube, and do you enjoy creating videos as well as creating music?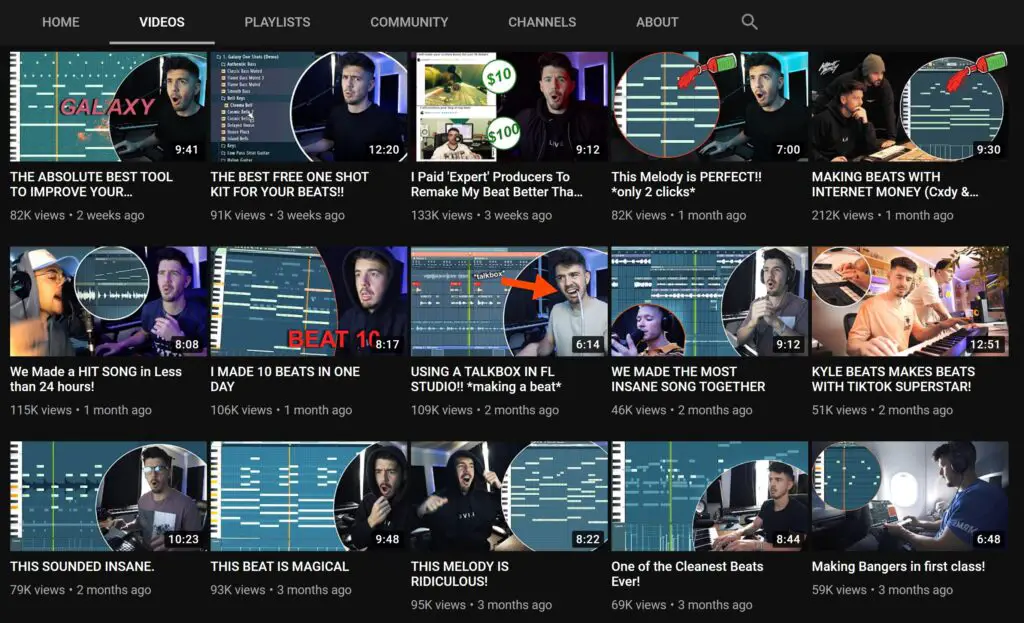 Music producer and Youtuber Kyle Beats is a perfect example here. At almost 40 million total channel views, there's little doubt that this type of Youtube channel can be a great source of income, as well as an effective way to showcase and market your beats.
This example is obviously not for everyone, but it's certainly an avenue to make money if you have an interest in creating original, engaging Youtube videos.
---
7. Selling Merch
Selling merchandise can be a gigantic part of a producers overall income. The reality is that selling physical merch such as t-shirts, hoodies, stickers and other items, is a game-changer for many artists.
Merchandise is not just useful for making money. Selling physical items can really enhance the connection you have with your fans. To many people, something as simple as buying an artist's t-shirt can create a fan for life. Also, this method let's your fans do the advertising for you.
Merch doesn't have to limited to clothing either, there are plenty of unique ideas to create a physical connection with your fans, such as selling jewellery or audio cassettes.
Nowadays, setting up an online store is insanely easy. With online store platforms such as Wix or Shopify, you can create a fully-fledged, professional merchandise store in a few hours. Good luck!
---
8. Creating Stock Music
The final way to make money as a producer in 2022 is arguably the least glamorous method, but can be an extremely effective method.
There is a large demand for royalty-free stock music online, used in places such as video games, commercials and film/TV. The way you would make money here is through a process called synchronization.
• First you'd submit original stock music to an online library such as Pond5, Artlist or MusicBed.
• Next, if approved, upload your music with keywords relevant to the mood and atmosphere of each track.
• Companies will then seek out stock music on these sites, and if they stumble across a track of yours that fits their particular project, may reach out to discuss licensing the track.
Make sure that when you reach out to these online libraries you present a comprehensive representation of your production skills. The more varied your music, the more interest you will receive from these companies.
---

---
The 8 BEST Ways To Make Money as a Music Producer: Similar Articles
How much does a music producer ACTUALLY make?
Do you need a Record Deal in 2022? (Label vs Independent)
Vital – A FREE Revolutionary Virtual Wavetable Synthesizer?