Cymatics release Diablo Lite – A FREE Drum Transient Shaper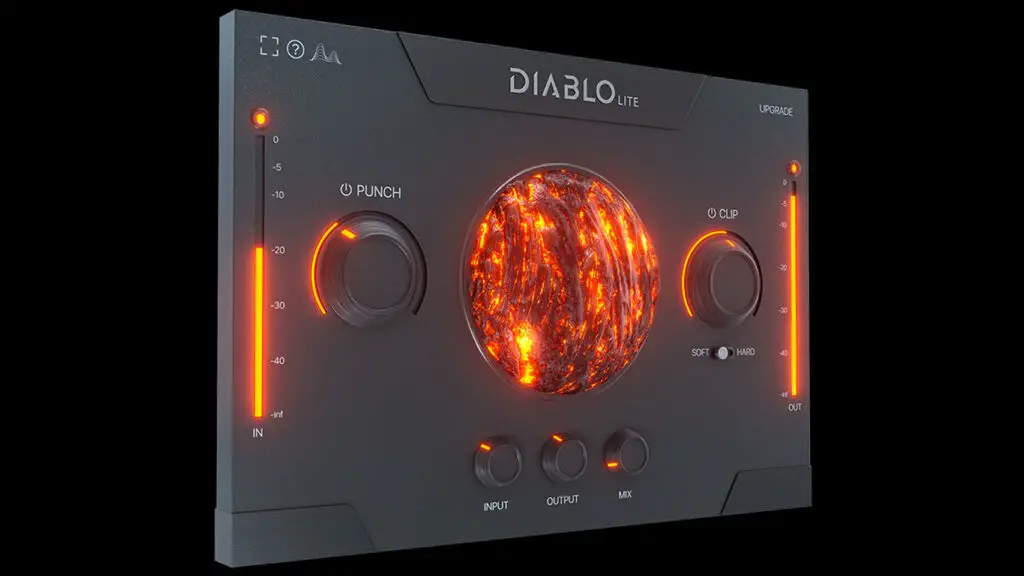 Cymatics, the immensely popular sample pack platform, have released Diablo Lite, a FREE version of their full drum transient shaper Diablo. This freeware plugin is designed to give drums more power and clarity, using transient processing algorithms.
Diablo Lite has a very stripped-back design with a gorgeous, fiery GUI. The engine consists of Punch and Clip controls that dramatically enhance your drum sounds, allowing them to cut through any mix.
The plugin also has soft / hard options for clipping, and Input, Output and Mix controls for a little extra flexibility.
Now, Cymatics haven't specified exactly what the Punch parameter is actually doing, but it sounds like an interesting mix of parallel compression and EQ. The Clip parameter is a modern hard / soft clipper which gives some really impressive results.
---
Cymatics state they have "spent tons of hours perfecting the sound of DIABLO'S clipper, giving you the perfect tool to achieve modern industry sound on your drums".
After testing this product on a range of drum and percussion sounds, this free plugin definitely gives consistent, hard-hitting transient effects. I found particularly good results when using Diablo Lite on kick drums, turning dull, relatively-soft samples into powerful, dynamic kick drum sounds. However, snares, 808's and other percussive sounds also sound fantastic.
Cymatics is currently planning the release of a full version of Diablo on January 22nd 2021, which I expect will be a much more versatile plugin with a lot more control over the transient effects. This full version will include Boost, Body and Heat parameters, filter and EQ section, presets and more!
However, while we wait for the full version, it's definitely worth taking this freeware plugin out for a spin. I'd highly recommend this to any producers looking for a lightweight, simple plugin to add punch and clarity to your drum sounds.
Click here more info / to download this free product.
---

---
Cymatics release Diablo Lite: Similar Articles
The 100 Best FREE VST Plugins of All Time
Slate Digital Releases "Fresh Air" – FREE Dynamic Processor Plugin
Vital – A FREE Revolutionary Virtual Wavetable Synthesizer?