The Best 8 FREE VST plugins (2022)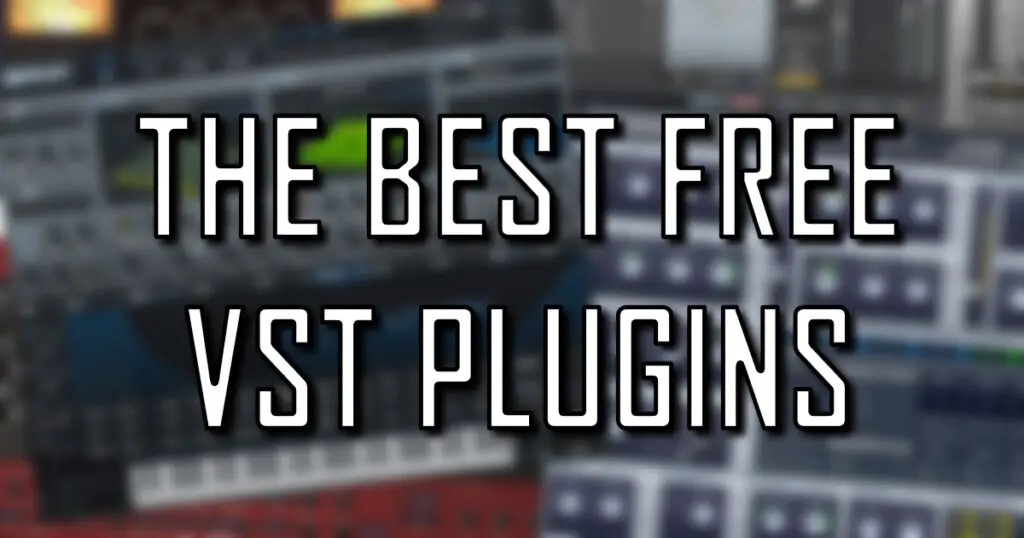 What are VST Plugins?
The world of virtual software instruments is an incredibly complex, far reaching landscape, ranging from near-identical iconic vintage synthesizers to futuristic, endlessly versatile programs, and everything in between. Some plugin's sole function is to emulate one, or a few, very specific sounds, whereas others, such as Massive or Omnisphere, can be used to create and manipulate sounds on an almost unimaginable scale.
VST plugins can be split into two main categories:
VST Instruments: These plugins generate audio and act as software-based instruments. They often emulate recognizable sounds of famous synthesizers and other instruments. Popular VST instruments include Serum, Massive, FM8, Sylenth 1 and Absynth.
VST effects: Instead of creating audio, these plugins process and add effects to existing audio or MIDI sequences. These include reverb, delay, filters and compressors plugins.
Free VST plugins
VST plugins can be notoriously expensive, and for those of us that don't have hundreds of dollars to sink into various virtual effects and plugins, sometimes a few free plugins can be a godsend.
Surprisingly, there are many free, yet incredibly powerful VST plugins available online. So to save you the hassle of trawling the web searching for them, I've compiled this list of 8 high-quality, free VST plugins that will be a valuable addition to any producers plugin collection.
---
The video version…
In the video below we go through our top 10 picks for FREE VST plugins as of January 2022. You can either watch this video, or keep scrolling to read more!
---
The Best Free VST Plugins 2022 (+ Download Links)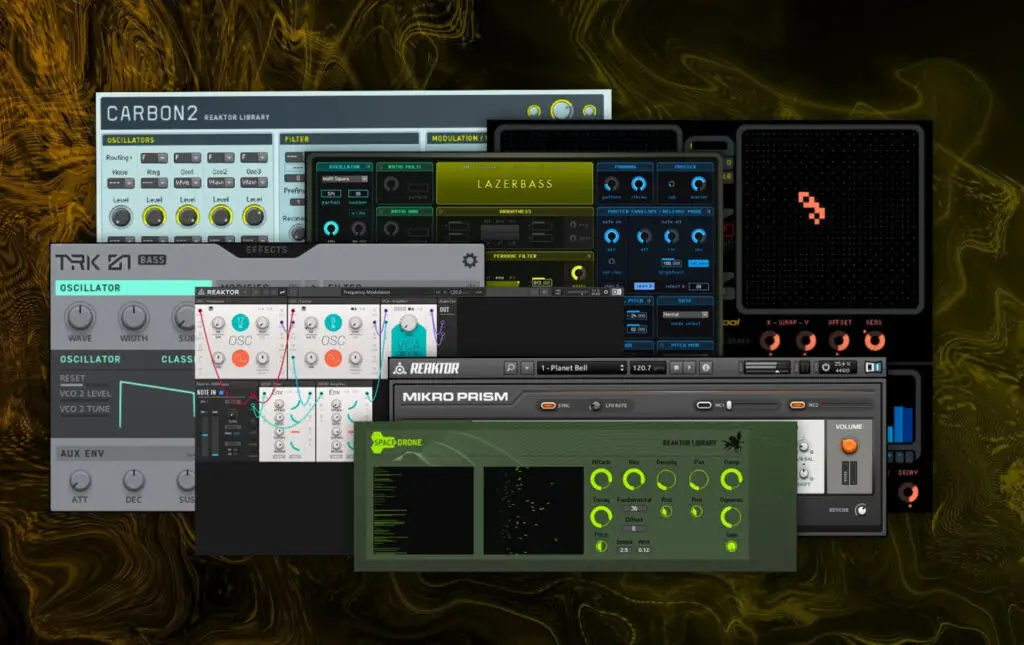 Native Instruments is undoubtedly the most powerful, far-reaching plugin company in modern music. Their plugin packs can be used for virtually any genre, and their plugins can create and synthesize any sound you can possibly imagine.
I have been a huge fan of Native Instruments for years and their synthesizers and plugins have genuinely transformed the way I produce music.
In early 2019, they released Kontakt Start, which includes a huge FREE collection of synthesizers, instruments, plugin effects and almost 1,500 loops and samples. Some personal highlights for me are the TRK-01 bass synthesizer, and their analog synthesizer: VINTAGE.
This free VST plugin bundle is an absolute no-brainer for any producer.
Click here for a FREE download.
---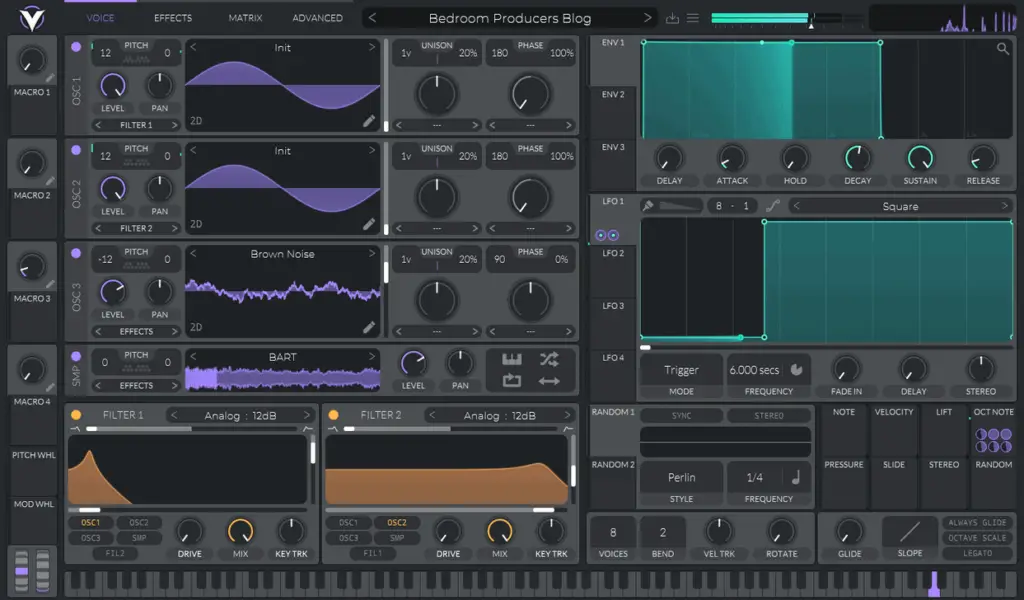 In late 2020, Tytel released Vital, a freeware spectral warping wavetable synthesizer with a staggering list of features and on-board controls. Since it's release, it has received incredible reviews and is undoubtedly one of the most powerful free VST plugins ever released.
The free edition of Vital includes all the core functionality of Vital, and comes with 75 presets and 25 wavetables.
Vital features 3 powerful, high-quality wavetable oscillators, each with frequency warper and waveshaper controls. An additional sample slot is also available, which can be used to add noise or other audio textures. Vital also features an on-board wavetable editor, allowing you to warp and manipulate the wavetables to your hearts content.
The 3 oscillators and the sample slot can be individually routed to two filter modules, and you can also assign 3 envelopes, 4 audio-rate LFOs, 2 randomizers, and several other modulation options. There is also an extensive effects rack, featuring phaser, reverb, delay and other audio effects.
The one downside is that the CPU-usage is fairly high, so if you're using a slower system, it may struggle with multiple loadings of the plugin. However, a single instance should normally be okay.
Overall, Vital is definitely the one of the best FREE VST plugins in 2022, and no other free plugin matches it's incredible design and creative flexibility.
Click here for a FREE download.
---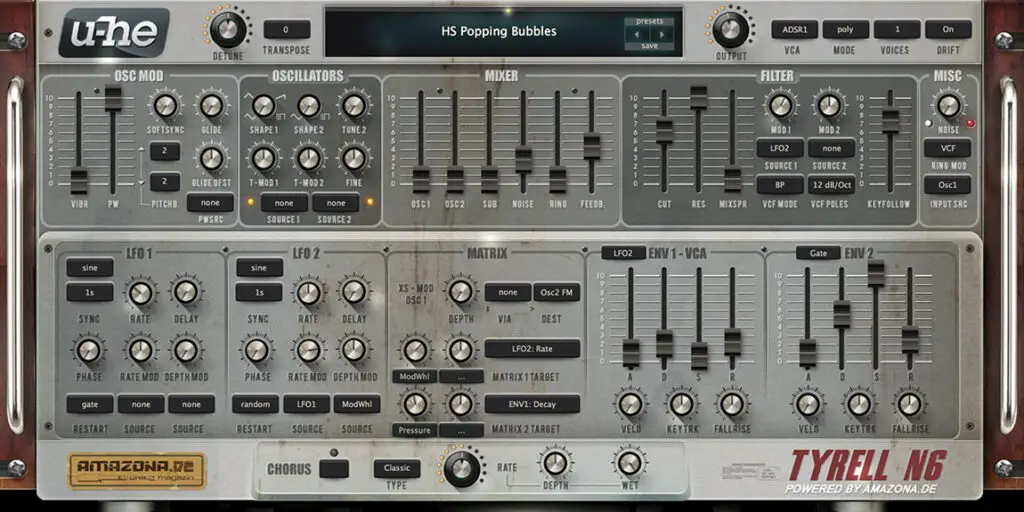 Tyrell N6 is somewhat of a hidden gem in the VST plugin world. It is a surprisingly powerful plugin with 2 oscillators, noise, a ring modulator and 2 LFOs with 8 waveforms, and to be entirely honest I have no idea why it's free.
The plugin was developed by u-he, a legendary audio development company well-known for creating award-winning, dynamic VST instruments and effects, such as Diva and Hive 2.
Tyrell N6 is a simple, but deceptively powerful synth. It features 2 oscillators, noise, a ring modulator and 2 LFOs with 8 waveforms, as well as an audio source mixer with authentic overdrive and filter feedback.
It also comes packed with 580 high quality, diverse presets (and many more can be found online). Therefore regardless of the genre your produce, this plugin will definitely be a welcome addition to your VST synth collection.
Click here for a FREE download.
---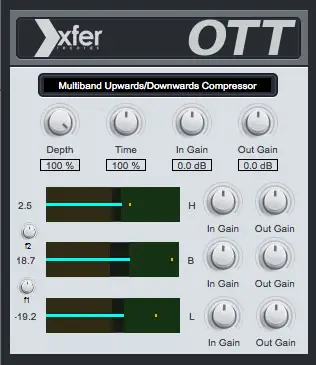 Xfer Records' OTT is an incredibly simple multi-band compressor that acts as a great alternative to many expensive compressor plugins.
This plugin has become so popular among producers that it's become a common part of music producer memes. In 2022, this nifty compression tool is considered an absolute classic.
As far as FREE multi-band compressors, I haven't found any other free plugins that match the quality and simplicity of OTT. It is a must-have for producers looking for rounded, professional-sounding compression on a budget.
Click here for a FREE download.
---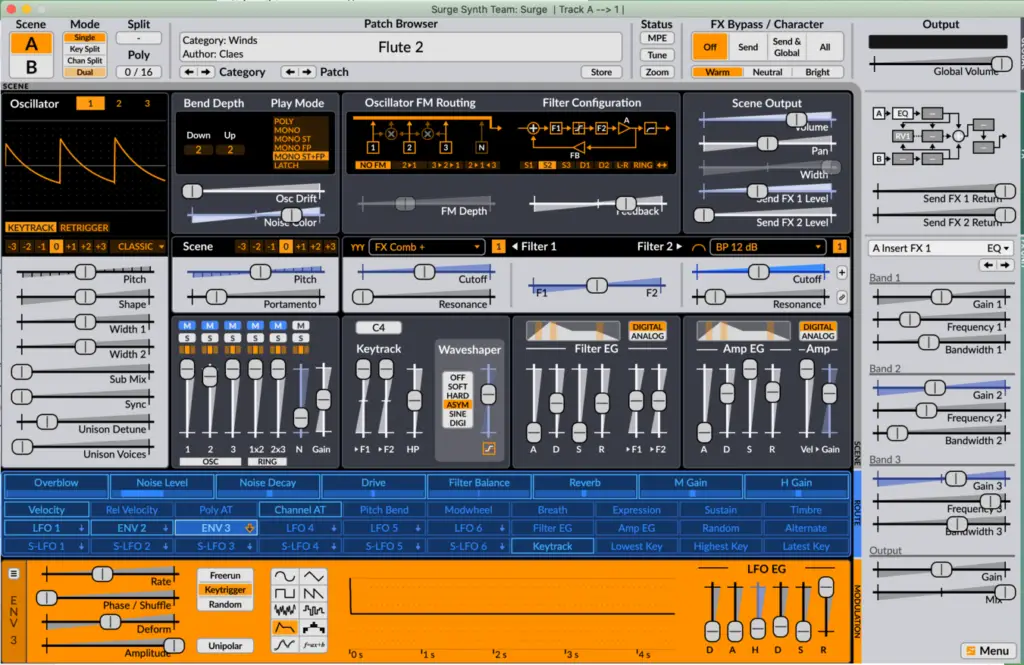 Surge is a free subtractive hybrid synth plugin, and was winner of the 2020 KVR favourite free virtual instrument award.
Regardless of it's awards, Surge still remains somewhat of a hidden gem in the world of free plugins.
The engine features 3 oscillators, each with 12 unique algorithms to choose from. It also features 2 filter units (with feedback loop capabilities), 12 LFO units and 8 effect units with 24 versatile effect options such as 2 reverbs, a vocoder and a ring modulator.
The interface is relatively beginner friendly, and for a free VST plugin this thing has an enormous amount of creative flexibility and is capable of creating a huge amount of professional-quality sounds.
Highly recommend.
Click here for a FREE download.
---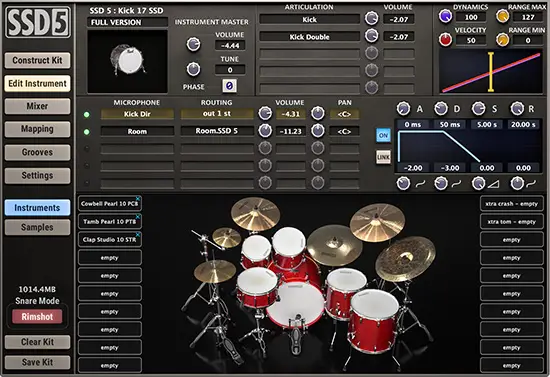 Steven Slate Drums 5 is an incredible, free VST plugin with realistic sounding drum patterns and kits. While SSD5 FREE is technically a demo, it doesn't expire and comes with full functionality and one deluxe drum kit for free.
SSD5 has been used by the producers of John Mayer, Bowie, Paul McCartney and many other high-profile artists. Therefore this free kit is an unmissable asset to any producers plugin collection.
Click here for a FREE download.
---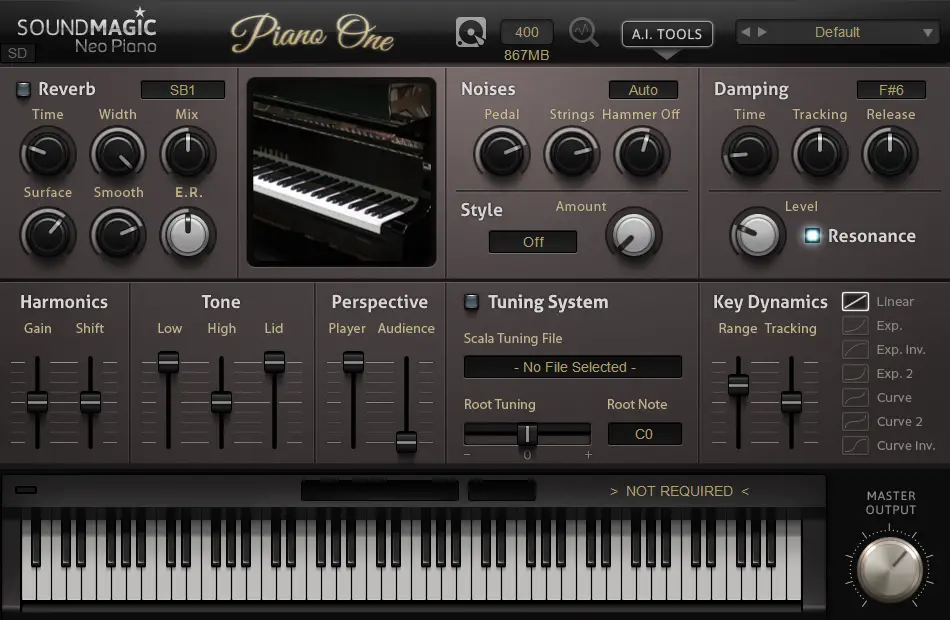 If you're looking for free a free piano VST plugin, look no further than Sample Magic's Piano One.
This incredible plugin is modelled on the sonically stunning Yamaha C7 Concert Grand, a true workhorse in the professional piano world. This plugin is sampled directly from the piano, creating a true, rich sound at every velocity.
This free VST plugin version of the full product is missing a few features of the paid version, such as mechanical noises and multi microphone perspective support, but these aren't huge downsides.
This is without a doubt one of the best free piano VST plugins out there.
Click here for a FREE download.
---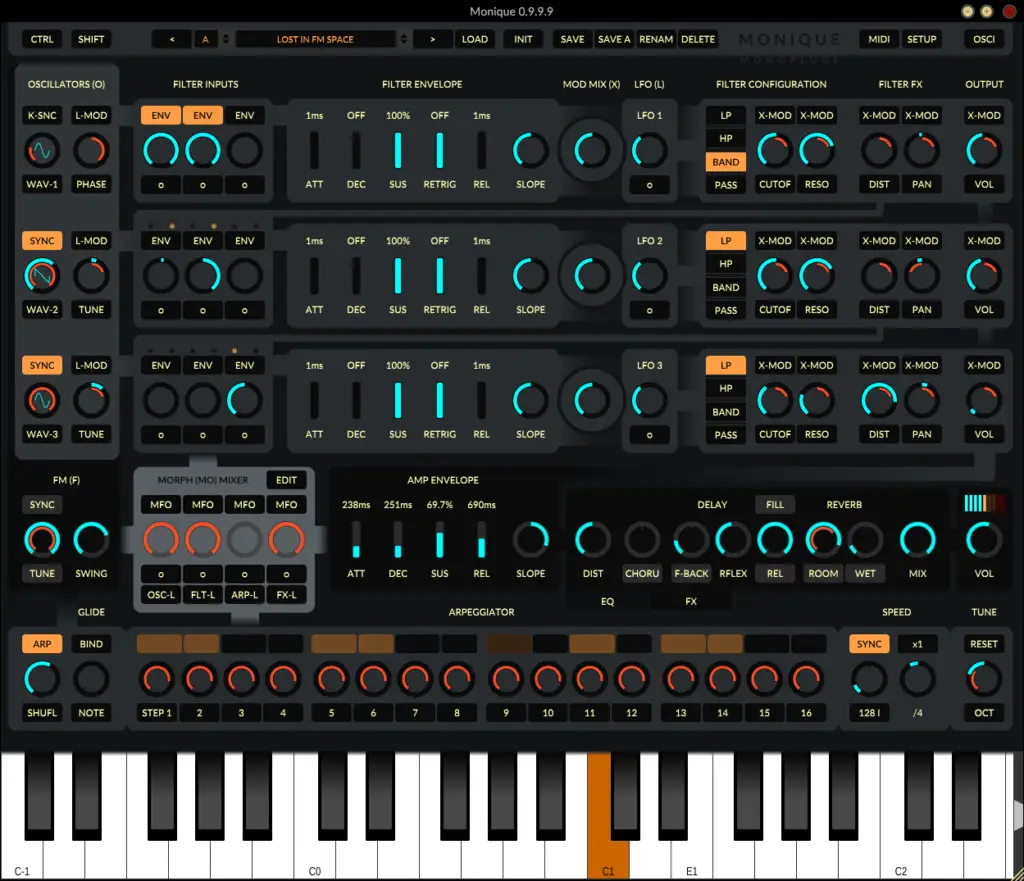 Monique is a monophonic subtractive VST synthesizer with an impressive range of on-board effects and modulation options. It is designed primarily for creating deep basslines and rumbling 808s.
To put it simply, Monique is a synth I would never expect to be free. Plugins with this level of detail and sonic complexity are usually in the mid-high end price range.
Monique features 3 oscillators, with 3 corresponding filter rows along the interface, each with a variety of interesting parameters. Each oscillator can be independently hooked up to the various filter envelopes, FX and configuration settings.
This plugin also features an equalization section, a VERY extensive set of modulation options, an arpeggiator, and various effects such as reverb, delay and distortion.
The plugin interface is different enough to spark creativity in new users, yet familiar enough to provide a simplistic, rapid learning experience.
---
Strangely enough, this plugin used to cost around the $50 mark. However, the official Monoplugs website is now no longer available. It's entirely possible the company is out of business, we're not entirely sure. Thankfully, Monique can now be downloaded for free on KVRAudio.
Click here for a FREE download.

---
Similar Articles:
The 8 Best Free VST Instrument Plugins (2022)
8 Best FREE Piano VST Plugins in 2022
Top 8 House sample packs (100% Royalty Free 2022)