Rigid Audio release Metawave – A FREE Cinematic Synth for Kontakt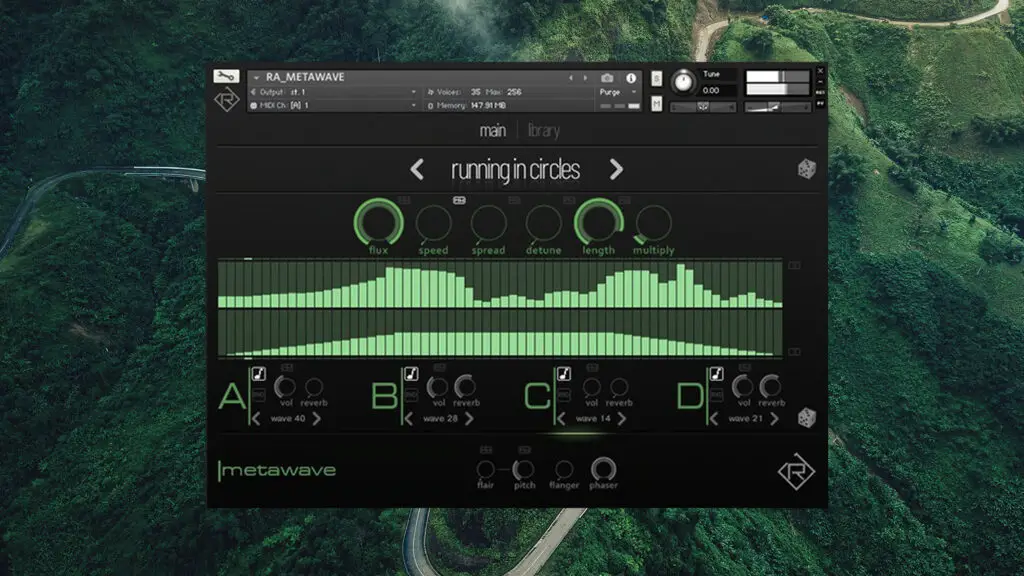 Rigid Audio is currently giving away "Metawave", a FREE cinematic granular synth for Kontakt to all newsletter subscribers.
Metawave comes packed with 64 cinematic, epic presets from low, ominous pads to lush, elegant synth-lines. Alternatively, you can create your own unique soundscapes by assigning a selection of 64 source samples into the 4 available slots.
Each layer also has a little note icon, which is enabled by default. Once disabled, that particular layer will no longer track pitch from MIDI notes and will be played back using the last received MIDI note pitch. This is helpful if you have a certain sound that shouldn't be played back with a different pitch, depending on what notes you play.
---
Above the 4 sound engines, Metawave boasts 2 64-step sequencers for adding intricate sequencing patterns. It also has flux, speed, spread, detune, length and multiply parameters which add a ton of versatility to this free Kontakt instrument.
This virtual instruments also offers adjustable reverb for each sound engine, and further flair, pitch, flanger and phaser options. Or, you can simply randomize the entire instrument and see what weird and wonderful sounds it comes up with.
Click here for more info / to download the free version.
---

---
Rigid Audio release Metawave: Similar Articles
The 100 Best FREE VST Plugins of All Time
Slate Digital Releases "Fresh Air" – FREE Dynamic Processor Plugin
Vital – A FREE Revolutionary Virtual Wavetable Synthesizer?