The 10 Best EDM Sample Packs (2022) | 100% Royalty Free!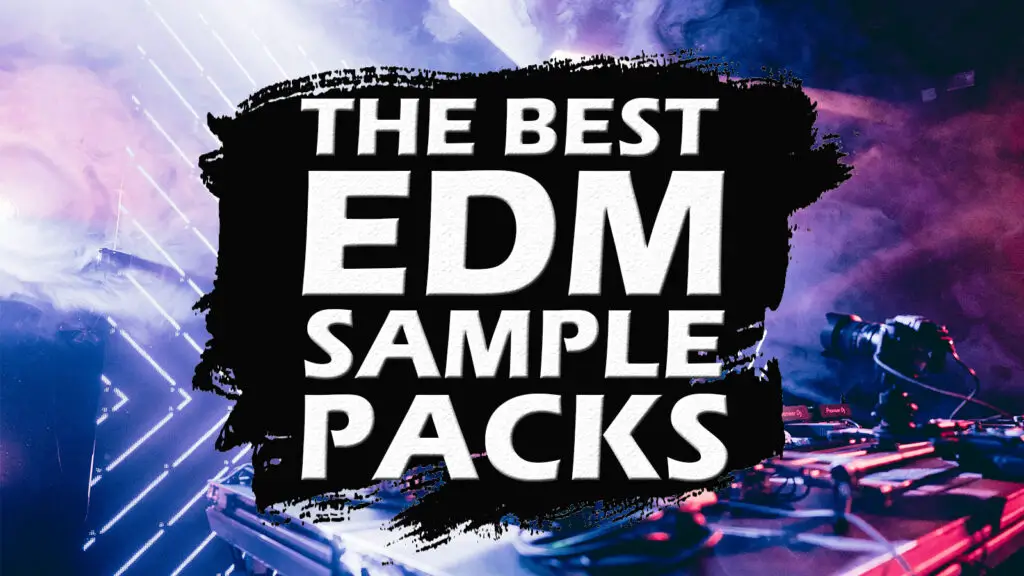 EDM Samples
EDM (Electronic Dance Music) is a broad range of percussive electronic genres primarily created for nightclubs, raves and festivals. In 2022, when people refer to EDM as a genre, they are usually talking about modern dubstep, trap or electro-house.
EDM is an extremely broad term, however sounds and production styles can be found in any EDM sub-genre, such as heavy, pounding kicks, deep basslines and inspiring, immersive synths and pads.
If you're looking to get started producing EDM music, you're going to need some high quality EDM sample packs. Having a large collection of EDM samples at your fingertips will give you a ton of creative inspiration, allowing you to produce professional, club-ready EDM bangers.
---
Royalty Free EDM Sample Packs
Luckily for us, there are hundreds of EDM sample packs out there to choose from. These packs can contain everything from banging drum loops and percussion one-shots to bass sounds, evolving synth arps and more. Essentially, you can find all the sounds you need to create incredible, professional-sounding EDM tunes.
It's very important you make sure any sample packs you use in your commercial releases are 100% royalty free. Royalty free samples are hugely beneficial as it means you don't need to worry about clearing the samples or other copyright issues. Because of this, we've made sure every sample pack on this list is completely royalty free.
Over the years, we've downloaded countless royalty free EDM sample packs. With that in mind, we have a good idea which sample packs are worth downloading, and which just aren't worth your time or money.
So without further ado, here is our rundown of the best royalty free EDM sample packs in 2022. Enjoy!
---
The 10 Best Royalty Free EDM Sample Packs (2022) + Download Links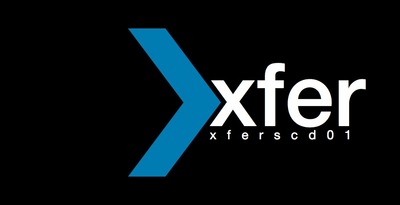 Deadmau5 is easily one of the most prolific, highly acclaimed electronic music producers of all time. His tracks "Strobe" and "Ghosts n Stuff" are two of the most iconic, pioneering songs in the history of the electronic dance scene.
This EDM sample pack easily takes the number 1 spot on this list, due to the mind-blowing quality of the sounds, as well as the versatility and scope of the content.
In this sample pack curated by Deadmau5 and Xfer Records, you get a mind-blowing plethora of electro-house and progressive house samples, including everything from pounding drum one-shots and deep basslines to uplifting, experimental musical loops and tonal sounds.
According to Deadmau5, an extensive amount of recording gear was used to create this eclectic EDM sample pack. The gear used includes circuit-bent and analogue drum machines, vintage analogue synths such as Moog and Arp, original acoustic drums and other sounds recorded in various professional studios.
This is definitely a no-brainer for any EDM producer, even if you're not interested in creating music similar to Deadmau5's. In terms of sound quality and versatility, this sample pack is in a league of its own.
Specifications: Total files: 2000+ Total Size: 500+ MB

---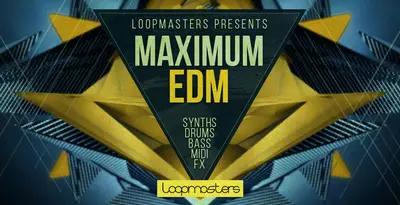 Maximum EDM from Loopmasters is an immense collection of EDM synth shots, banging drums, speaker-shaking basslines, sleek synth riffs and much, much more.
The diversity of the included sounds is particularly impressive, as this EDM sample pack covers everything from heavy trap samples to progressive house melodies. And just like every Loopmasters sample pack, the sound quality is absolutely pristine.
The bass loops in particular are a highlight of this EDM sample pack, ranging from deep rolling low end to filthy, mind-blowing trap basslines.
So no matter what EDM sub-genre you are looking to produce, Maximum EDM by Loopmasters is definitely worth checking out.
Specifications: Total File Size: 1.14 GB | Total no. Files: 500+

---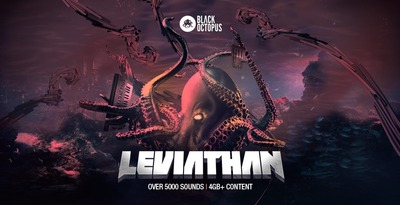 The Leviathan series is probably one of the most popular, innovative EDM sample pack series out there. The quality of the sounds and presets is simply outstanding, and this pack contains a colossal 5000+ cutting edge sounds.
Every file within this pack has clearly been treated with a level of care of perfectionism that you don't get with many other sample packs.
The pack is also absolutely huge. It's incredibly easy to get lost in the seemingly never-ending selection of drums, basses, MIDI files, synths, pads, FX, vocals and much more.
As you'd expect, this is one of the most expensive EDM sample packs on this list, however given the insane sound quality and amount of included content, you get more than your moneys worth.
Specifications: Total Files Size: 4.13GB | Total no. Files: 5000+

---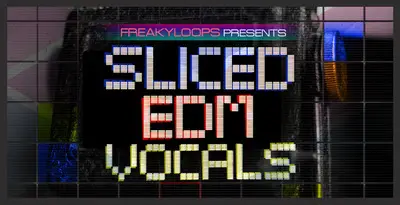 Sliced EDM Vocals from Freaky Loops is an incredible, versatile selection of EDM vocal loops and chops.
Vocals are one of the best ways to breathe life and add a professional edge to your EDM tracks. This royalty free EDM sample pack contains 100 heavily pitched, totally chopped-up vocal loops in a range of tempos and keys.
Expect everything from rich, dynamic vocal melodies to modern, hypnotizing glitchy vocal loops from various parts of the EDM dance scene.
Highly recommend.
Specifications: Total File Size: 116MB | Total no. Files: 100

---
As you may have guessed from the title, this royalty free EDM sample pack from HY2ROGEN contains a staggering 28,000 one-shots.
This is an absolutely gigantic collection of inspiring EDM sounds, including drum one-shots, synth stabs and shots, vocal glitch shots, misc drum and percussion shots, and much, much more.
This is without a doubt one of the most inspiring EDM sample packs out there, covering almost any EDM genre you can think of.
For example, this sample pack contains a whopping 19708 drum hits, making this an incredibly useful investment no matter where you are in your production journey.
Specifications: Total File Size: 3.8GB+ | Total no. Files: 28,000

---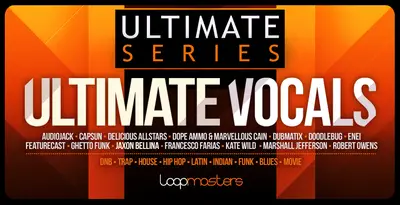 Ultimate Vocals is a breath-taking selection of premium recordings from a world of Vocalists covering a range of EDM genres.
Whether it's full vocal tracks or chopped, glitchy vocal cuts, adding vocals can transform an otherwise mediocre track into a professional-sounding EDM masterpiece.
This sample pack has everything you'll ever need to breathe life into your electronic tracks. Expect soulful lead melodies, blissful blues choirs, funky hooks and phrases, movie dialogue and much much more.
Plus, this sample pack is absolutely gigantic. At around 3.23 GB, this download is overflowing with sonic inspiration.
Specifications: 3.23 GB | 2000+ samples

---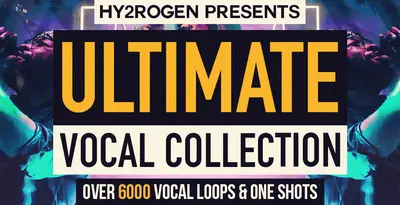 Another EDM sample pack that focuses on modern, inspiring vocal samples is "Ultimate Vocal Collection" by HY2ROGEN.
This royalty free EDM sample pack contains a gigantic 7500+ collection of vocal loops and one-shots.
On the inside you can expect to find tons of quirky vocal loops, rhythm-tied rap lines, female vocal bits and bursts, mainroom tension builders, techy glitched vocal grooves, stuttered and syncopated toppers, all you can eat key labelled vocal one shots (make your own vocal loops) and vocal bonus materials.
Highly recommend.
Specifications: 5.3GB+ | 7552 samples

---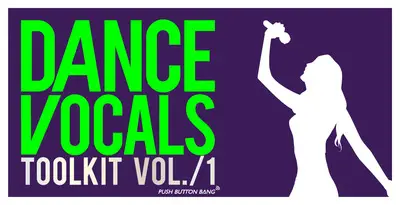 The final EDM sample pack on this list that focuses on EDM vocals is "Dance Vocals Toolkit Vol. 1" by Push Button Bang.
Expect killer hooks and vocal tweaks with the Dance Vocals Toolkit: over 20 vocalists sliced, diced and processed into a one-of-a-kind, royalty-free library of magic vocal touches for stand-out tracks.
This sample pack has a ton of unique, highly usable "extras", such as Yeahs, Yahs, and Yups, Vocoded Shots and Mixed Words and Phrases. This is definitely a fantastic royalty free EDM sample pack for any producer in 2022.
Specifications: 1GB | 1050 Wav Loop and Sample Clips

---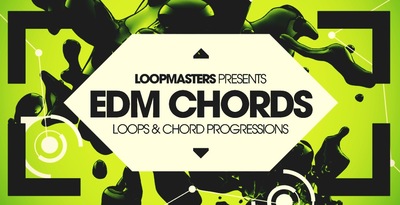 Epic, uplifting chord sequences can make or break an EDM track. Having some professional chords and synth pads as the backbone of your EDM tracks is extremely important.
The Euphoric flood gates are open wide as EDM Chords sees an incredible collection of copyright free chord progressions suitable for all your Main room House and Electro productions including Swedish, Progressive, EDM and Electro.
Specifications: 1GB | 302 Chord Progression Loops

---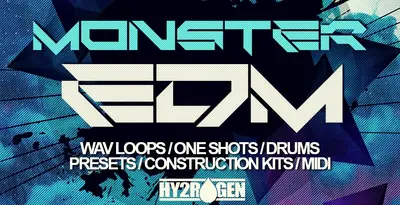 This large collection puts all the right tools in any producer's hands, containing everything needed to start and finish a tracks: drum one shots (kicks, clap & snares, hi-hats, percussion elements), midi files for instant inspiration, synth presets to customize the MIDI files, bass, lead, additive, synth, hook and drum loops, fx hits and fx loops, vocal glitched loops, dry & wet exports.
Plus, this EDM sample pack is absolutely huge: with over 5.15GB of content filled with 4500+ wav files, synth presets, midi.
Definitely worth checking out!
Specifications: 5.15GB of content | 4599 total files

---

10 Best EDM Sample Packs 2022: Similar Articles
Best Lofi Hip Hop Sample Packs (2022) | 100% Royalty Free!
Output Arcade | An HONEST Review (2022)
FabFilter Volcano 3 | HONEST Review (2022)