Output Arcade | An HONEST Review (2022)

Arcade by Output is easily one of the most popular music production tools out there in 2022, and for good reason.
If you're not familiar with the Arcade VST plugin, it is essentially a "sample playground" with new creative content added every day, and is one of the most creatively inspiring plugins out there. All the samples included in Arcade are easily accessible and can be edited and manipulated to your hearts content.
Sampling is a key aspect of many modern music genres, including everything from heavy dubstep tracks to lofi hip hop. However, sampling from existing tracks comes with all sorts of issues, especially the tedious, expensive process of clearing the samples.
With sample browsers such as Arcade, these issues are a thing of the past. Not only do you not need to worry about sample clearance, but you have access to thousands of meticulously organised, high quality sounds at your fingertips.
On top of this, Output add new samples to the Arcade library every single day. One of my main concerns with other sample libraries is that the content may become "stale" and overused by other producers. However given the daily additions to the library, you are provided with a consistent source of musical inspiration.
So let's take a closer look at what makes Arcade such a powerful production tool in 2022.
---
First Impressions
When it comes to the Arcades design, Output have exceeded all expectations. The GUI is clean, responsive, extremely vibrant and has a beautiful, minimalistic feel. More importantly, it's incredibly intuitive. There is nothing worse than spending hours figuring out a plugin due to poor design.
Arcade is extremely accessible, no matter where you are in your music production journey. Even complete beginners will find the browser easy to navigate and discover new samples. Each sound kit has its own individual colour scheme and graphics, making each one a unique experience for the user.
---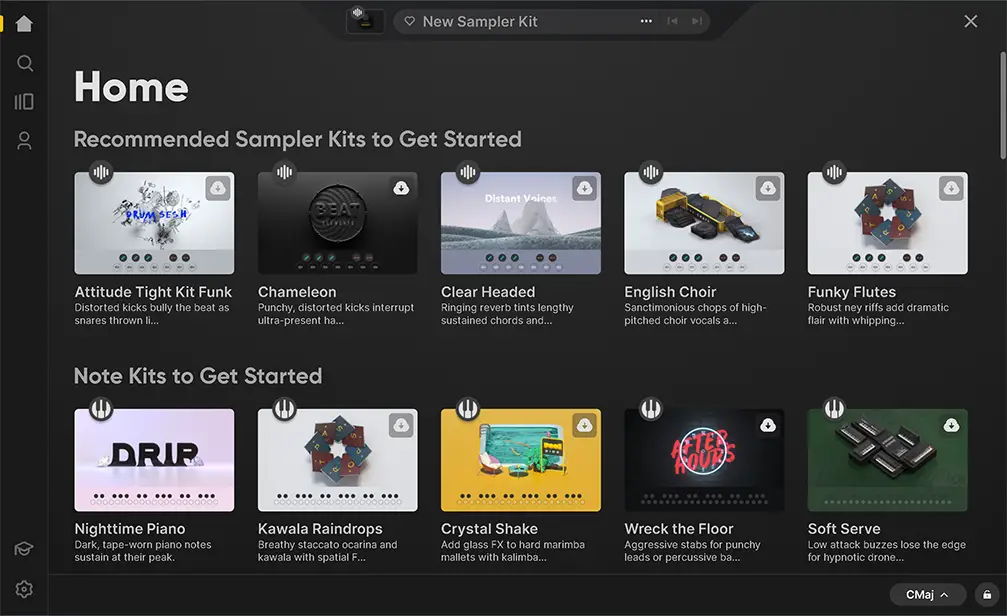 The Browser
The plugin is separated into 4 main tabs: The Home Page, Search, Lines & Your Stuff Pages
The Home page shows you recommended sampler kits based on your previous activity, as well as popular kits in a range of music styles.
The Search tab allows you to browse the entire Arcade catalogue, including sampler kits, note kits and samples. All the sounds can be filtered by Instrument, Genre, Function, BPM and more. This tab is perfectly designed and makes the sample discovery process an absolute breeze.
The Lines page features kits that each contain similar and harmonious elements. This tab is particularly useful for discovering related sounds and kits for a more cohesive sound.
The Your Stuff tab contains your previously downloaded samples for quick access.
---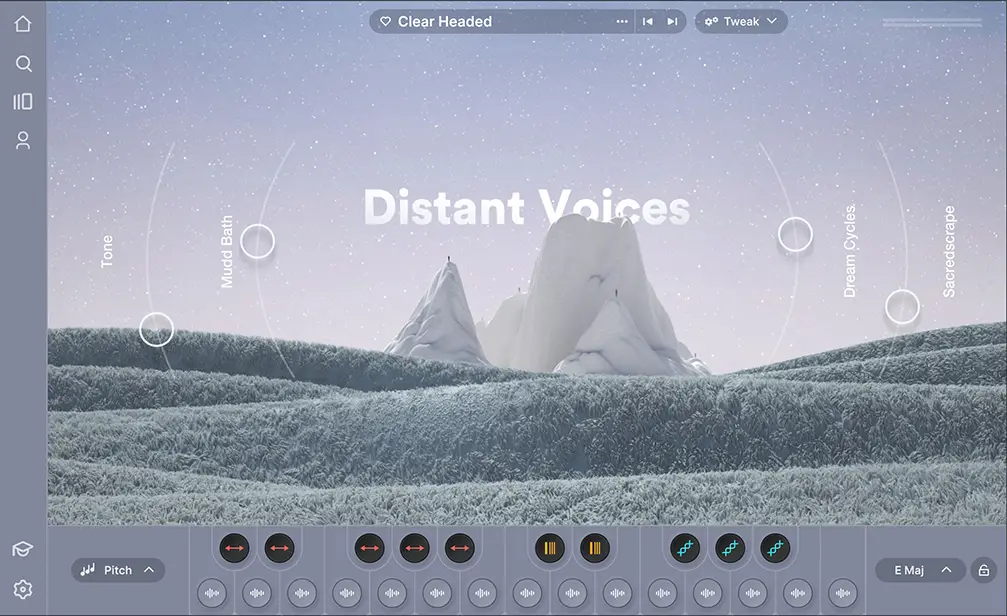 The Kits
The samples themselves are separated into three categories; Sampler Kits, Note Kits and Samples.
Sampler kits are composed of 15 playable loops and splices, with each kit containing similar and related sounds. Note kits work like traditional MIDI instruments, with a single note spread across the keyboard. Finally, the Samples page contains an enormous amount of loops and samples that can be automatically sliced into your very own Custom Kit.
It goes without saying that there are too many kits and samples to cover them all within this review. But overall the sound quality of each kit is absolutely phenomenal. It is very clear that a huge amount of detail and care has gone into each sample and that Output have not cut any corners in the sampling process.
When it comes to sampling libraries, another important factor to consider is the diversity and versatility of the samples. Arcade covers a huge range of genres and production styles, from modern trap/hip hop beats to ambient soundscapes and everything in-between. I'd say there's a slightly larger collection of hip hop-based samples than other genres, but Arcade is still a fantastic choice for downtempo, pop, house, DnB, lofi and more.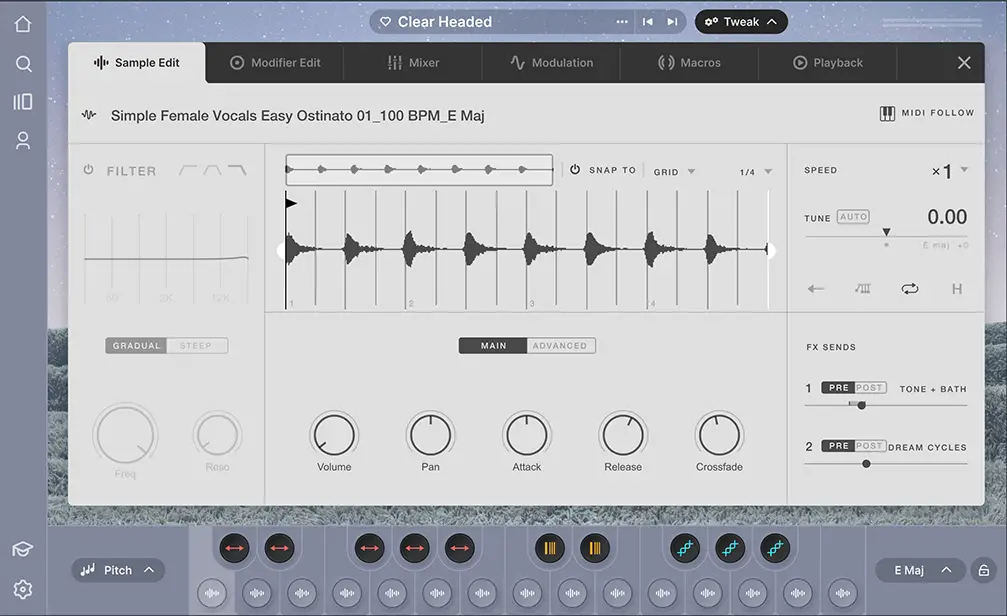 Within each kit you can also access a handy Tweak Menu (shown above). This allows you to edit Samples, Modifiers, FX, Macros and Modulation sources for Sampler or Note Kits. Using this module you can modify and re-pitch each slice, adjust playback speed, apply a filter and experiment with LFOs.
This is especially useful to slicing longer samples so that you can instantly access the desired section of the sample. The Tweak Menu is incredibly intuitive and simple to navigate, allowing you to finetune your perfect sound with ease.
---
Conclusion
Buying individual sample packs can get seriously expensive. Arcade offers a perfect alternative for producers looking to expand their sample library without having to buy countless sample packs online. It's also worth mentioning if you end your Arcade subscription you get to keep all your saved samples.
So is Arcade worth the money? For just $10/month, it is absolutely worth every penny. No matter what music genre you product, Arcade has more than enough content to inspire you and get those creative juices flowing.
Overall, Arcade is expertly designed and executed, from the GUI design to the gorgeous samples themselves. I'd say it's one easily of the most effective tools I've used for rapid musical inspiration, particularly if you're struggling with creative block.
Arcade is available to download in AU, VST, VST3, AAX formats for macOS and Windows.
Arcade is currently $10/month. For more information, check out this product on output.com

Output Arcade Review: Similar Articles
Tokyo Dawn TDR Molot GE | HONEST Review (2022)
Trikit – KrushPro | HONEST Review