10 Best Lofi Hip Hop Sample Packs (2022) | 100% Royalty Free!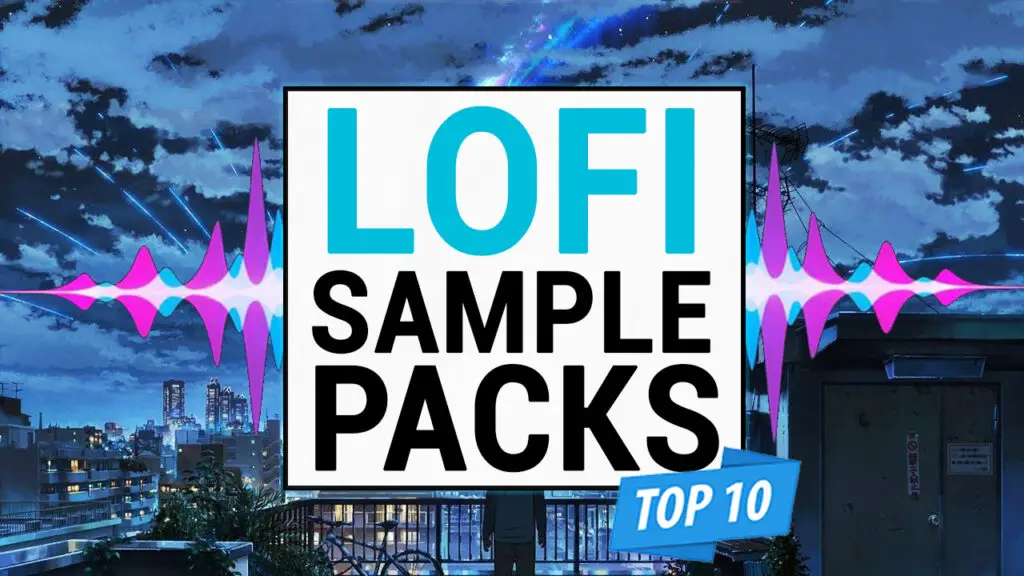 Lofi Hip Hop
In the last 5 years, lofi hip hop has absolutely exploded in popularity. Seemingly out of nowhere, lofi hip hop has gone from a relatively unknown Soundcloud genre to a global phenomenon. This rapid growth in popularity was partially due to the massive success of artists such as Joji and XXXTENTACION.
Lofi hip hop is categorised by wistful, melancholic instrumental melodies, dusty drum loops and jazzy piano chords. As the name suggests, lofi music often includes low-fidelity elements such as tape noise, vinyl crackle and other audio artefacts. This production style creates the emotive, nostalgic feeling associated with the genre.
---
Lofi Hip Hop Sample Packs
Lofi hip hop relies heavily on samples, with many lofi producers sampling vintage jazz piano loops, blues guitar melodies and other retro sounds.
However, sampling existing music can often result in copyright issues if you don't properly clear the samples.
Luckily, there are hundreds of royalty free sample packs out there that include beautiful lofi hip hop samples without any risk of copyright problems.
We've been producing lofi hip hop for several years, and have downloaded more lofi sample packs than we can count. There are a huge amount of high-quality, versatile samples packs out there, as well as many that just aren't worth your time or money.
So to help you pick the best sample packs for you, here is our rundown of the best lofi hip hop sample packs in 2022. These royalty free sample packs include everything you need to create incredible lofi beats from scratch. Enjoy!
---
The 10 Best Royalty Free Lofi Hip Hop Sample Packs (2022) + Download Links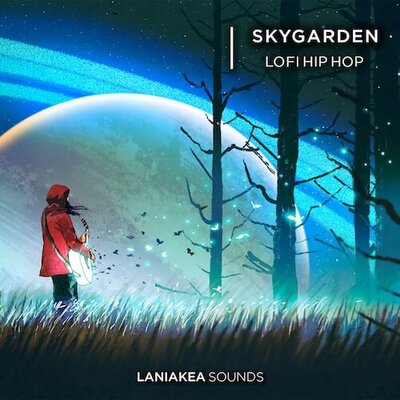 "Skygarden" by Laniakea Sounds is an incredibly comprehensive collection of lofi hip hop samples, including warm keys, creative drums, smooth basses, jazzy guitar loops and much, much more.
Lofi hip hop is known for its nostalgic, emotional sound design. This pack delivers this perfectly, as each sound has that beautiful, sentimental lofi feeling.
This lofi sample pack has a BPM range from 74 to 111 and is also suitable for Hip Hop, Chill Hop, Trip Hop, Rap and other Downtempo genres. All the musical files are well-organised and key-labelled, making it easy to find the sounds you're looking for.
This is easily one of the best lofi hip hop sample packs in 2022, and is a no-brainer for both beginners and advanced lofi producers.
Specifications: 207 Files | 708 MB

---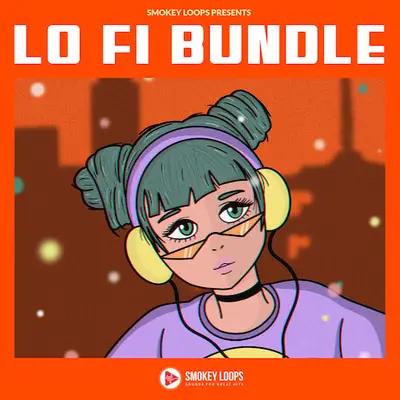 Recently, Smokey Loops recently this enormous bundle of 7 lofi sample packs at a huge discount!
The bundle includes the products:
Chill Drive
Lo Fi Away
Lo Fi Dreams
Lo Fi Guitar Loops
Lo Fi Mountain
Lo Fi Vibe
Lo Fi & Chill
This gigantic lofi collection contains everything you need to create amazing lofi hip hop beats. In all honestly, downloading this bundle will keep you going for months, as it's overflowing with hypnotic, high-quality lofi sounds and effects.
Given the size and diversity of the bundle, it's more expensive than the other sample packs in this list. However, this is one of the most creatively inspiring lofi bundles out there, so you get more than your moneys worth.
Specifications: 738 files | 4.77 GB

---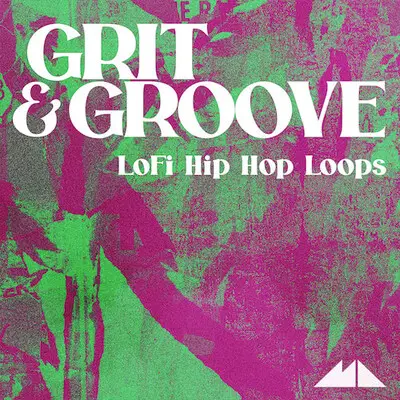 "Grit & Groove" is an absolutely fantastic sample pack from ModeAudio which includes a huge collection of gorgeous lofi sounds.
Each sound has a mesmorising vintage warmth and tons of nostalgic character.
The instrumental loops are definitely a highlight of this lofi hip hop sample pack. From lush piano loops and Rhodes-style keys to smooth brass samples, this sample pack is an endless source of sonic inspiration. They are also all fused with the unmistakeable grit and crackle of lofi hip hop.
This is a fantastic choice for any producer looking for beautiful lofi loops at a very affordable price.
Specifications: 202 files | 374.8 MB

---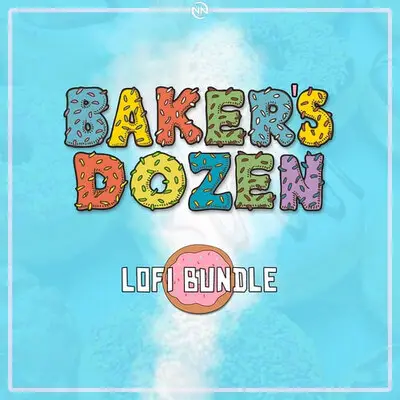 This bundle is the holy grail of lofi samples, and includes a staggering amount of loops, MIDI files, construction kits and much, much more.
The download contains a whopping 4,097 files and over 9 GB of content, and it could possibly be the only lofi sample pack you'll ever need.
The MIDI files are particularly useful, providing you with hundreds of jazzy, lofi-inspired MIDI melodies and chord progressions. The instrumental loops include gorgeous piano chords, wistful brass melodies, soft keys, vintage FX… the examples are endless!
The bundle Includes:
It includes every lofi sound you could possibly imagine, including synths, pianos, guitars, bass, FX and saxophones. You also get a $5 Gift Card for any New Nation product.
For such a massive amount of lofi sounds, the price tag is also incredibly affordable. This is by far the best value-for-money lofi sample pack out there in 2022.
Specifications: Total Files: 4,097 | Total Size: 9.24GB

---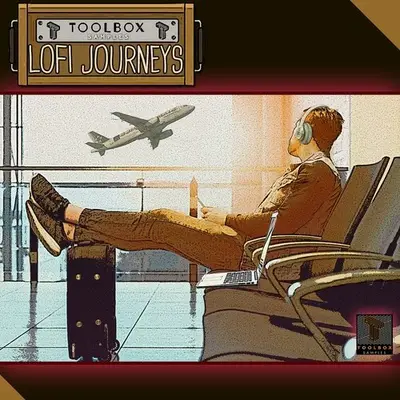 Lofi journeys by Toolbox Samples is a stunning collection of textures, musical loops, bass loops, drums & one hits to add a lofi flair to your sample collection.
This lofi sample pack includes a range of lofi textures and foley samples, including real airports recordings, call outs, soft rain sounds, restaurant ambience and much more. These kind of recordings are perfect for enhancing the mood and ambience of a lofi track.
The piano and synth loops are also beautiful, and include jazzy chords and melodies dripping with melancholic nostalgia.
It is a relatively small pack compared to some of the larger bundles in this list, but it has a low price tag to match. Highly recommend.
Specifications: 198 files | 438 MB

---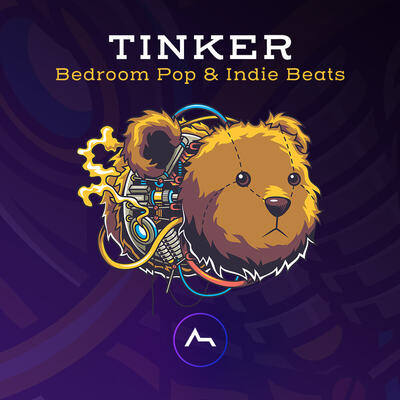 This lofi sample pack from ADSR Sounds contains an dreamy, inspiring blend of Lofi, Electronica and Bedroom Pop samples perfect for a range of downtempo genres.
Tinker offers a huge amount of content at an affordable price. It includes 497 files (WAV audio files and Serum presets) at 1.92 GB Unzipped.
ADSR have been releasing sample packs for years, and are one of the most prominent sample curators out there. Their releases are known not only for their incredible sound quality, but also the range and versatility of the samples.
This sample pack is packed with ethereal synth melodies, lush piano sounds, smooth guitars and even some soft, downtempo vocal samples. If you're a Serum user, the included presets include Rhodes-style keys, deep basses and hypnotic pads.
This is easily one of the best lofi hip hop sample packs in 2022!
Specifications: 497 files | 1.92GB Unzipped

---
This lofi sample pack offers something a little different to the other packs on this list. The samples included in "Tooney Lofi trap" offer an interesting blend of lofi and trap sounds.
As lofi hip hop has exploded in popularity, it's influence can now be heard in trap and other similar genres. There are countless examples of artists that mix nostalgic, mellow samples with groovy trap drum loops.
Tooney Lofi Trap mixes these genres effortlessly, offering downtempo keyboards & ethereal bell samples, vintage-style synth chords, warm chopped guitars & tight 808 bass loops, deep pads and airy vocals.
It's not the cheapest sample pack on this list, but the amount of included content more than makes up for it. The pack includes 759 unique files, all of which are beautifully sampled and meticulously organised. If you're a producer looking to incorporate some lofi character into your trap beats, this lofi hip hop sample pack should definitely be on your radar.
Specifications: 759 files | 1.5 GB

---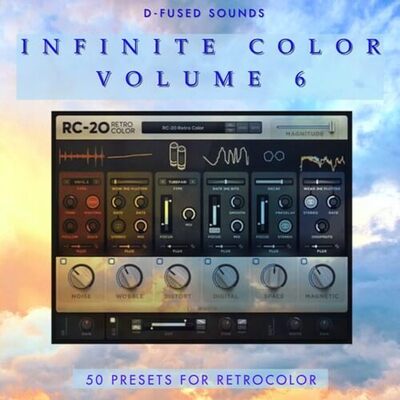 RC-20 Retro Color is a popular, multi-effect VST plugin that recreates the warmth and texture of retro recordings.
It is especially popular with lofi, hip hop or ambient producers, as it offers a no-nonsense method to inject some pleasant, analog warmth into any sound.
This pack offers 50 expertly designed presets for RC-20 that are perfect for adding some old-school character to your tracks. It includes everything from subtle lofi grain to heavier, bit-crushed washout effects. The presets are especially useful if you're looking to quickly add a vintage flair to a sound without the need to tweak the various RC-20 module controls.
Specifications: 50 Files | 561 KB

---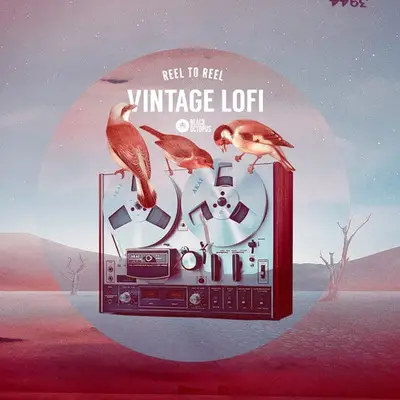 Black Octopus are easily one of the most renowned sample curators out there, especially when it comes to hip hop samples.
Their sample packs are known for their exceptional sound quality and an impressive variety of production styles.
Reel to reel includes drum loops and one-shots, bass sounds, hypnotic flutes, guitars, MIDI chords, pianos and much more. It also includes some more unusual sounds, such as glockenspiel, vibraphone, vocals runs and wurlitzer keys.
It's worth mentioning that Black Octopus sample packs are notably more expensive than most other sample packs out there. This is mainly due to the incredibly high sound quality of the samples themselves. For example, this pack was put together by Al Hug (supported by Marshmello, Illmind, Sonny Digital and Elite), so the sounds are extremely professional-sounding.
If you've got a little extra to spend, this is definitely one of the best lofi hip hop sample packs in 2022.
Specifications: 281 files | 703 MB

---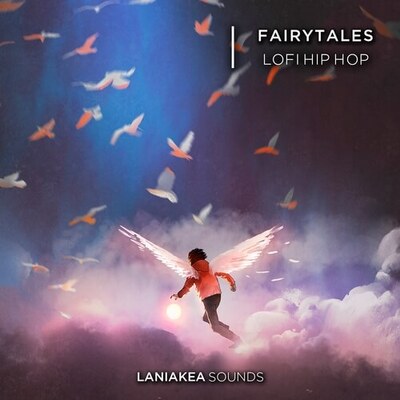 The final entry on this list is another lofi hip hop sample pack from Laniakea Sounds.
This pack contains an incredible collection of vintage lofi sounds, including soft organic instrumental loops, dusty, realistic breakbeat drum loops and subtle one shots.
The sounds give off that "driving alone at 3am" feeling, and are perfect for creating a warm, melancholic lofi vibe. There are over 100 instrumental and musical loops included, giving you more than enough sonic inspiration to create your own beautiful lofi beats.
Specifications: 373 files | 850 MB

---

10 Best Lofi Hip Hop Sample Packs 2022: Similar Articles
Ultimate List of FREE Lofi Sample Packs in 2022!
The Best FREE LoFi VST Plugins You Need in 2022
How to Make Songs Sound Lofi and Nostalgic (5 QUICK TIPS 2022)