The Best FREE VST Plugins You've Never Heard Of! (2021)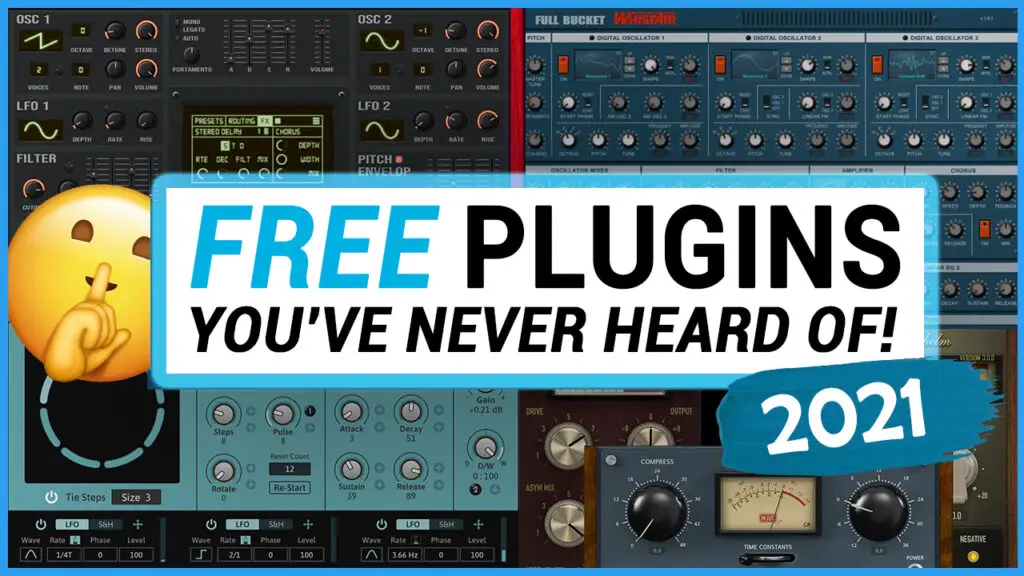 Free VST Plugins
In 2021, there are a huge amount of free VST plugins available to download, from fully-featured, versatile synths like Vital or Dexed, to various free effect plugins.
Many of these free plugins are incredibly powerful, and many rival the feature-set and functionality of paid, commercial plugins.
We've released several articles and videos discussing our favourite FREE plugins of all time, which have been met with fantastic feedback. However, a lot of similar "plugin rundowns" often include the same plugins over and over again, making it harder to discover newer, more obscure VST plugins.
"Rare" Free plugins?
If you've already downloaded the classic, incredibly popular free plugins out there (Surge, Tyrell N6 etc.), it starts to get a little difficult to find more free plugins.
In this article, we'll look at free plugins that are seriously underrated, and unknown to most music producers. Enjoy!
---

---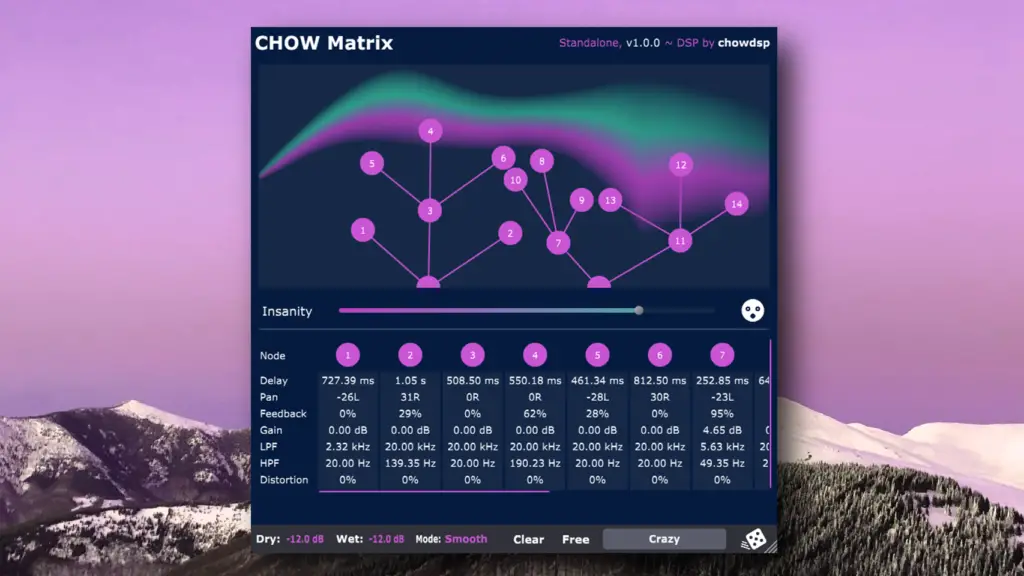 ChowDSP is a plugin company that boasts an impressive collection of VST effect plugins, including an analog tape machine, a kick drum synthesizer, a phaser and more.
Our personal favourite is ChowMatrix, an "infinitely growable" delay effect. It has a huge amount of functionality for a free plugin, and boasts many features usually only found in commercial delay software.
The basic concept of the plugin is based around "delay line trees", with each node containing it's own individual properties such as delay-time, feedback, pan, pitch and distortion. It also lets you interconnect an infinite amount of delay nodes, and adjust the parameters individually.
The way the plugin lets you build these trees is really interesting and can lead to some really unique sounds.
Click here to download ChowMatrix for free!
ChowDSP also offer Chow Tape, which is a digital emulation of a reel-to-reel analog tape machine. This free plugin allows you to build the physical characteristics of the tape machine through a pretty extensive range of parameters.
Chow Kick is another really cool plugin they offer, which is a kick drum synthesizer that allows you create your own kick sounds based on creative physical modelling of old drum machine circuits.
They currently have 6 effects plugins available to download for free. Click here for more info.
---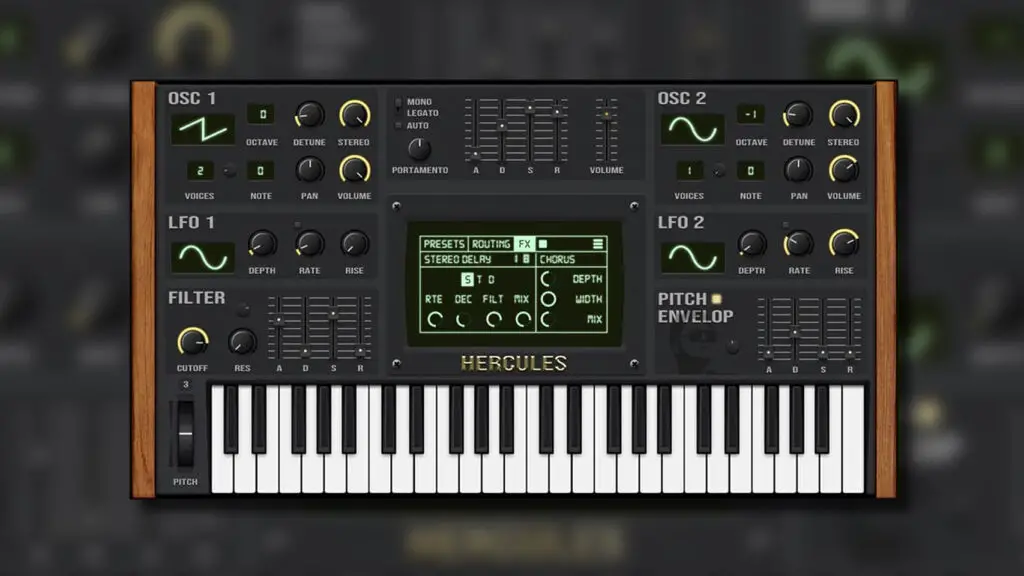 Hercules V2 by FruityMasterz is a freeware virtual analog-modeled synthesizer for Windows only.
This free synth is the updated version of the original Hercules plugin, with a significantly improved sound system, a new effects module and improved modulation capabilities.
At the end of the day, Hercules V2 is an extremely simplistic plugin with a fraction of the functionality of other free heavyweight synths such as Vital.
However, it's definitely worth downloading if you're a beginner to sound design or VST synthesizers in general. Its highly intuitive and easy-to-understand GUI makes it ideal for learning the ropes of sound design without becoming overwhelmed by additional features and controls.
Hercules V2 includes a two independent oscillators, two LFO's, a small filter module, envelope controls and the new FX section. The FX module can be found in the central panel and includes delay and chorus parameters.
It also features a modulation section in the Routing section of the main menu. Here you can utilise the LFOs to modulate various synth parameters.
Click here for a FREE download.
---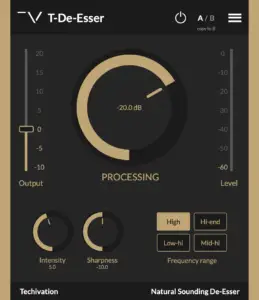 De-essing vocals is a crucial part of vocal processing.
There's nothing worse than vocals with harsh sibilance or other resonant frequencies. This high-end harshness can completely ruin an otherwise great vocal mix.
This plugin makes it incredibly straightforward to remove any sibilance and harshness from your vocals, while still retaining the natural character and tone of the original sound.
Turning the central processing knob starts the plug-in's operation, allowing you to set the de-esser's intensity according to your taste. There are also 4 frequency ranges available, depending on where the harshness and sibilance are coming from.
T-De-Esser is perfect for managing sibilance in vocals and dialog in a transparent manner, as well as controlling the high-frequencies in overheads' transients, such as snares, hi-hats, or crashes.
Click here for a FREE download.
---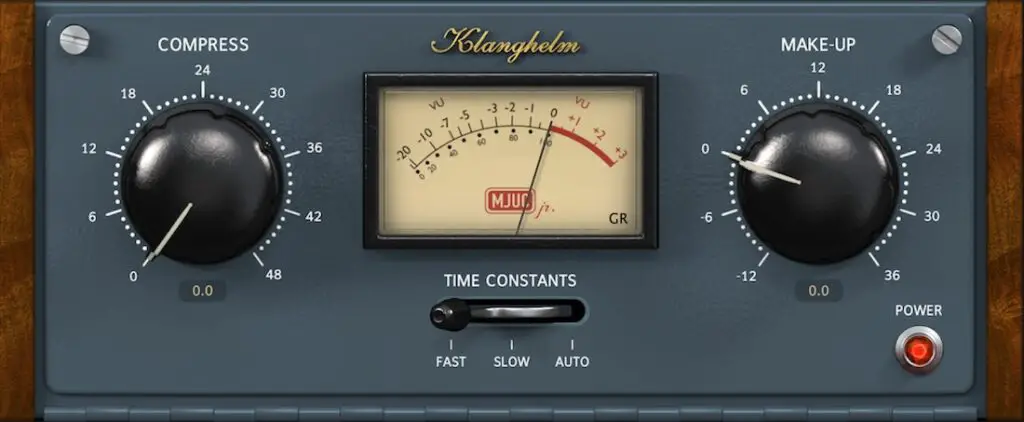 KlangHelm are a plugin company focusing on high-quality compression, saturation and other effect tools.
They currently offer 3 free plugins:
MJUC Jr: a variable tube compressor.
IVGI: a saturation and distortion plugin.
DC1A: a character compressor.
Our personal favourite of the 3 is IVGI. This lightweight plugin is great for adding some subtle warmth and saturation to the master bus, or for adding dirty distortion to a particular sound in your mix.
It incudes a main drive knob, the output control, an asymmetric mix control for determining the character of the saturation, a response control, and a "relaxed" variation of the plugin.
I'd definitely recommend checking these 3 plugins out, as they offer useful, professional-sounding effects – completely for free!
Click here for a FREE download.
---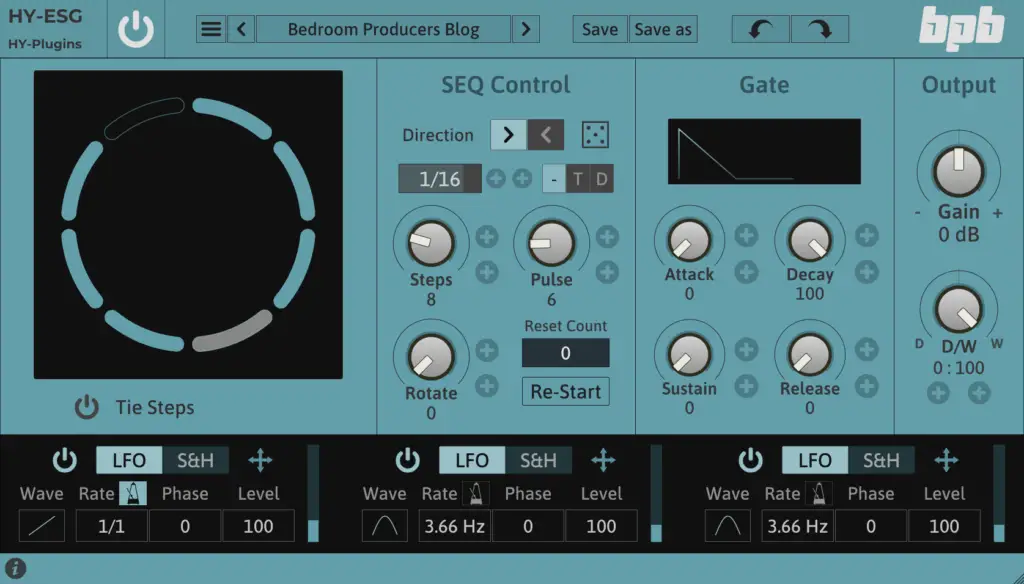 HY-Plugins have released a FREE sequencer plugin called HY-ESG, with a fantastic, low-CPU design and a versatile range of gate controls.
Unlike most trance-gate plugin, HY-ESG displays a circular "euclidean" sequencer, which puts a very unique spin on a classic concept. This plugin makes it extremely straight-forward to create unique sequencer rhythms, using it's clear, intuitive GUI.
The sequencer module controls the gate effect, which uses an ADSR envelope to modulate volume. The plugin can also add rhythm and movement to static sounds.
HY-ESG also has a dedicated "gate" section, containing the standard ADSR envelope controls. There is also a modulation section spanning the bottom of the plugin, offering 3 modulations. Each individual modulation source can be set to either LFO or S&H mode, as well as ADSR, wave, rate, phase and level controls. This modulation module in particular gives you a lot of creative options, making this a surprisingly powerful free plugin.
Click here for a FREE download.
---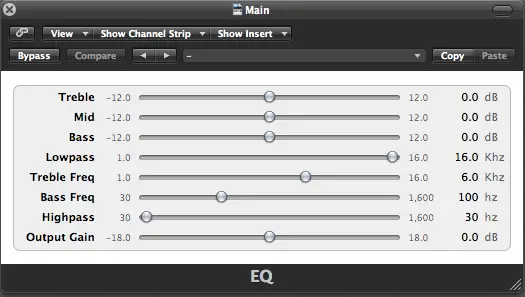 Finally, we have the seemingly endless collection of plugins from Airwindows. 
Airwindows have been releasing high-quality plugins for a while now, and the site genuinely has hundreds of effect plugins available to download for free.
However, the strange thing about the plugins is that they don't have a graphical user interface and just consist of basic sliders and controls.
Obviously this means the plugins aren't exciting to look at, but it does mean they contain less bugs and also have much lower CPU-usage.
It is clear that a lot of care and attention goes into the audio processing side of these plugins, and they really get you using your ears without the distraction of a fancy GUI.
Click here for a FREE download.

---
Best FREE VST Plugins You've Never Heard Of! (2021): Similar Articles