The 10 Best Future Bass Sample Packs (2022) | 100% Royalty Free!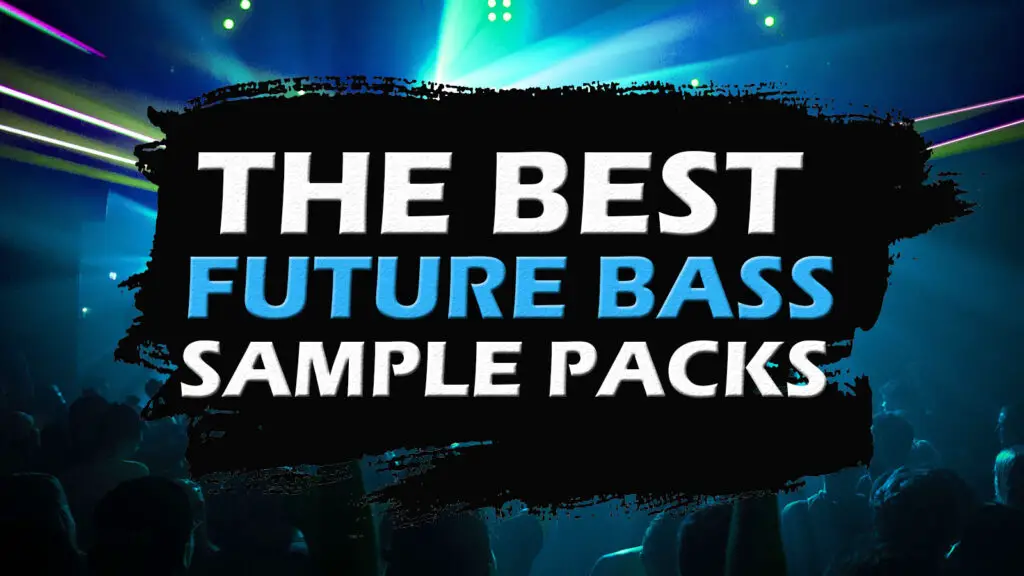 Future Bass Samples
Future bass is a hugely popular electronic music genre that mixes certain percussive elements of dubstep or trap with warmer, more uplifting synth sounds and production styles.
In the last 5 years or so, future bass has absolutely exploded in popularity, and has found its place in the mainstream music scene.
Future bass is a fantastic music genre to produce, as it combines many different genres and styles of music-making, giving you a ton of creative freedom.
However, if you are looking to get started producing future bass, you're going to need some good quality, royalty free future bass sample packs.
---
Royalty Free Future Bass Sample Packs
Luckily for us, there are hundreds of future bass sample packs out there to choose from. These packs can contain everything from banging drum loops and percussion one-shots to bass sounds, evolving synth arps and more. Essentially, you can find all the sounds you need to create incredible, professional-sounding future bass tunes.
It's very important you make sure any sample packs you use in your commercial releases are 100% royalty free. Royalty free samples are hugely beneficial as it means you don't need to worry about clearing the samples or other copyright issues. Because of this, we've made sure every sample pack on this list is completely royalty free.
Over the years, we've downloaded countless royalty free future bass sample packs. With that in mind, we have a good idea which sample packs are worth downloading, and which just aren't worth your time or money.
So without further ado, here is our rundown of the best royalty free future bass sample packs in 2022. Enjoy!
---
The 10 Best Royalty Free Future Bass Sample Packs (2022) + Download Links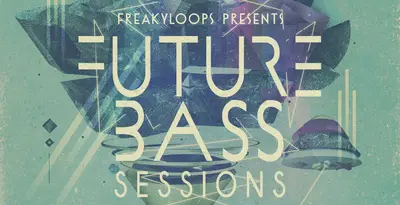 This incredible future bass sample pack from Loopmasters contains everything you need to get started creating next level future bass tracks.
Expect booming 808′s and basslines, lush, futuristic synths, ethereal, chopped vocal loops, gorgeous lead synth melodies, cinematic atmospheres, glitchy FX and much, much more.
Probably the most impressive thing about this future bass sample pack is the diversity of the sounds. It has every musical element you'd ever need to create any style of future bass tune, even covering similar genres such as trap, melodic dubstep, electronica and chillstep.
"Future Bass Session" is definitely one of the most comprehensive, high-quality future bass sample packs out there in 2022. Highly recommend.
Specifications: Total File Size: 2GB | Total no. Files: 496

---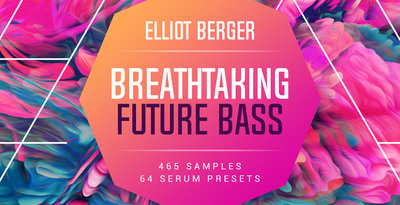 Black Octopus are undoubtedly one of the most acclaimed, popular sample pack companies out there in 2022, and for good reason. Their collection of electronic sample packs is extremely impressive, covering a huge range of genres and production styles.
"Breathtaking Future Bass" is an absolutely outstanding sample pack overflowing with Future Bass musical loops and one-shots, FX as well as some Serum presets as well.
This is an immaculately produced collection of future bass sounds, including uplifting synth loops, rhythmically filtered pads, deep, saturated subs and basslines, blissful, spaced out leads, pitched vocal stabs, ambient FX and much more.
Whether you're a complete beginner to future bass production, or simply looking to expand your sample arsenal, "Breathtaking Future Bass" is an absolute no brainer in 2022.
Specifications: 670 Total Sounds

---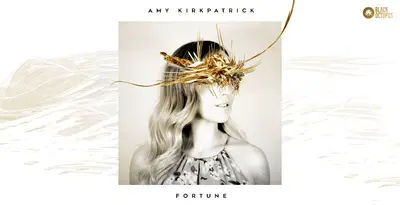 One sure-fire way to breath life into your future bass tracks and add a "professional edge", is to add some vocal melodies or chopped vocal effects.
Vocals (in particular female vocals) are extremely common in future bass music. "Fortune" by vocalist Amy Kirkpatrick is a sample pack containing a range of vocal melodies, FX, atmospheres, spoken words, vocal glitches, pitched one-shots and more.
This sample pack contains a staggering 189 Full Song Stems, and Amy's gorgeous, expressive vocal tone shines through in each sample. The deep and meaningful songs take this impeccably organized pack to a supremely high level.
On top of the performed melodies, the immersive vocal atmospheres, risers and other unique vocal FX make this pack seriously stand out from the rest. This is definitely a royalty free future bass sample pack worth checking out in 2022.
Specifications: Total File Size: 1GB | Total no. Files: 547

---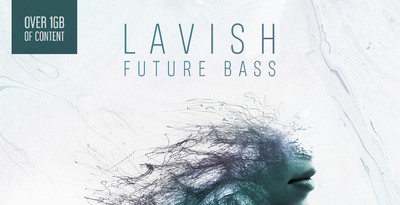 The term "Future Bass" includes a huge range of production styles and moods, from dark, heavier sounds to smoother, more ethereal tones.
Lavish by Production Master is a royalty free future bass sample pack that focuses on silky, immersive future bass sounds.
Expect beautiful, organic chords, uplifting vocal chops, inspiring synths and pad loops, orchestral elements, lush keys and more!
The melodic loops and one-shots are definitely a standout part of this sample pack. With 106 melodic loops and 81 melodic one-shots, Lavish is overflowing with creative inspiration to turn your next future bass project into an absolute masterpiece.
Specifications: Total File Size: 1GB | Total no. Files: 480

---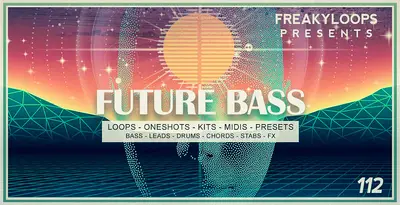 Freaky Loops are another highly rated, acclaimed sample pack company that have released some all time classics when it comes to electronic sample packs.
This new royalty free sample pack, simply titled "Future Bass", is another incredible collection of sounds including everything you need to create professional-sounding future bass bangers from scratch.
Expect speaker-ripping subs to modulated synth chords, deep bass stabs to heavenly, rhythmic beats, luscious leads, mellow atmospheres to smoothy dubbed-out chord progressions, spacious melodic pads, rich arpeggios to futuristic keys and more.
On top of the mind-blowing sound selection, "Future Bass" also contains 95 MIDI files for synth chords and melodies, as well as some eclectic presets for Serum and Sylenth.
Specifications: Total File Size: 1GB | Total no. Files: 544

---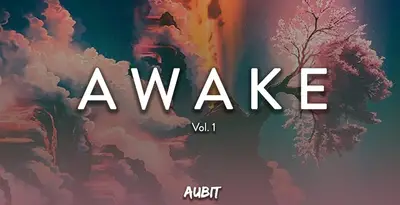 Awake Vol 1. is a future bass sample pack primarily focusing on presets (for Serum and Massive) that capture the inspiring, uplifting tones of this incredible genre.
Awake features 115 Serum Presets (Including Awake Guitars for Serum) and 35 Massive presets. Serum is a insanely popular, highly acclaimed wavetable synthesizer with a staggering level of features and creative control. If you're not already a Serum user, we highly recommend checking out this powerful, timeless virtual synthesizer. Massive by Native Instruments is a seriously powerful, heavyweight synth plugin capable of creating almost any sounds imaginable.
On top of the presets, Awake vol 1 features 50 blissful, high-quality guitar loops, as well as vocal chops, drums one-shots and more.
So if you're a Serum/Massive user, this royalty free sample pack is perfect for instant sonic inspiration, as well as provided excellent starting points for practicing your sound design skills.
Specifications: Total File Size: 1.06 GB | 150 synth presets + 250+ WAV samples

---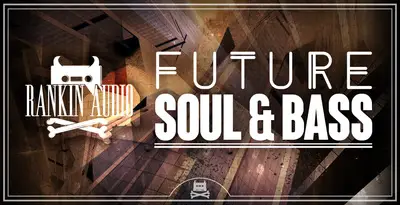 As you may have guessed from the name, "Future Soul & Bass" contains an interesting mix of future bass sounds and soulful, inspiring samples.
Expect beautiful orchestral chords and deep soulful organs mixed with catchy, futuristic lead riffs and stunning basslines and 808's. This pack is chocked full of sounds with deep musicality and intricate rhythms, in both loop and one-shot form.
This is also a sample pack from Rankin Audio, who have released countless classics over the years, covering everything from lofi hip hop and trap to EDM, future bass and more. Highly recommend.
Specifications: Total File Size: 690mb | Total no. Files: 409

---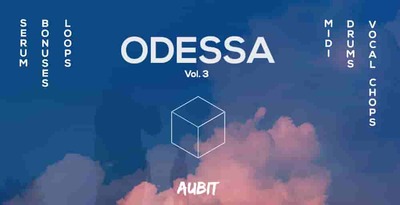 The musical duo Odesza are at the forefront of the future bass / chillstep genre, with their unique blend of electronic and cinematic soundscapes.
This sample pack from Aubit aims to capture the exciting sound of Odesza, as well as many other similar future bass artists.
Like most Aubit sample pack, the heart of this pack is in the Serum presets, including everything from bright, uplifting pads and synths to filthy, booming bass sounds. It also contains a huge range of drum sounds, vocals and FX atmosphere. Definitely worth checking out.
Specifications: Total File Size: 1.17GB

---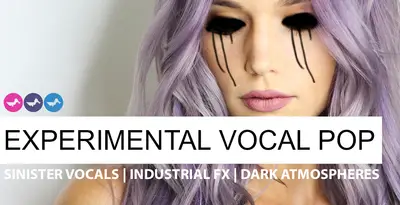 This future bass vocal sample pack is packed full of 24bit catchy pop grooves, texturally rich foley recordings, dark musical loops and unique sinister vocal chops.
"Experimental Vocal Pop" contains more than enough vocal samples to seriously enhance your future bass sample arsenal. On top of the vocal sounds, it also contains instrumental loops, drum one-shots and loops, FX a booming range of basslines.
Specifications: 414 WAV sounds

---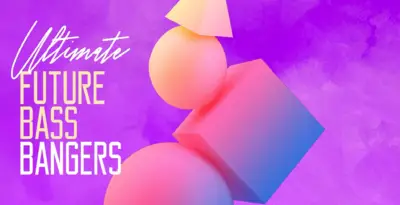 This royalty free future bass sample pack is ideal for adding some power and intensity to your tracks.
"Ultimate Future Bass Bangers" is jam-packed with sounds perfectly suited for gigantic club-ready drops, cinematic FX, unique synth melodies and ultra cutting edge drums.
If you're a future bass producer looking to create huge, bass-driven future bass drops, this pack is definitely worth checking out.
Specifications: Total File Size: almost 2GB | Total no. Files: 821

---

10 Best Future Bass Sample Packs 2022: Similar Articles
Best Lofi Hip Hop Sample Packs (2022) | 100% Royalty Free!
Output Arcade | An HONEST Review (2022)
FabFilter Volcano 3 | HONEST Review (2022)