The 10 Best Techno Sample Packs (2022) | 100% Royalty Free!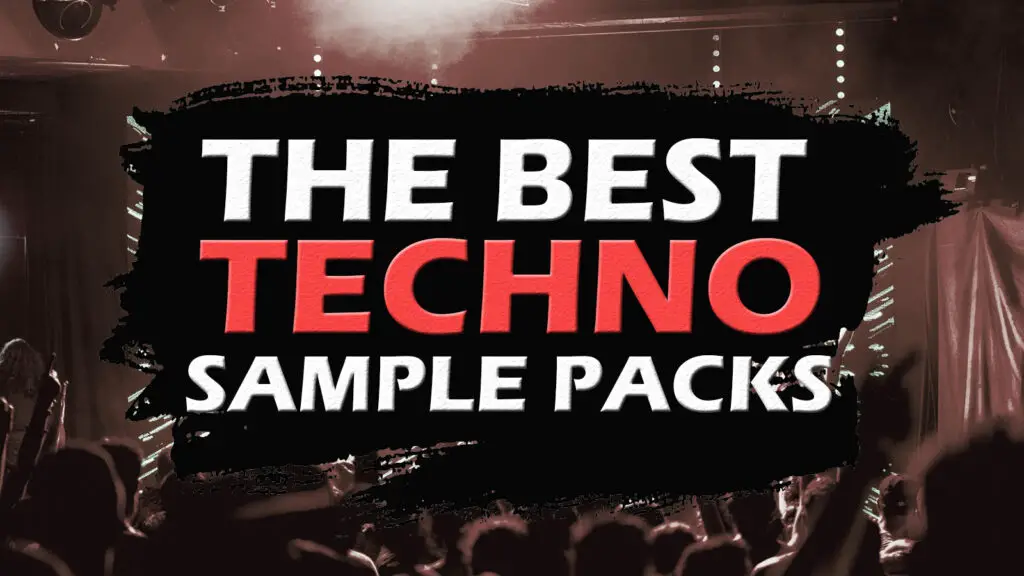 Techno Samples
Techno is a incredibly popular music genre categorized by fast, synthesized sounds with a heavy, 4-on-the-floor kick pattern and no conventional, popular song structure.
If you're a beginner, techno is a fantastic genre to learn the ropes of music production. Its simple structure and stripped-back style make it perfect for beginners, while still allowing more experienced producers to get creative and push the boundaries of the genre.
However, if you are thinking of diving into the world of techno music production, you're going to need some royalty free techno sample packs to get started.
---
Royalty Free Techno Sample Packs
Luckily for us, there are hundreds of techno sample packs out there to choose from. These packs can contain everything from banging drum loops and percussion one-shots to bass sounds, minimal synth arps and more. Essentially, you can find all the sounds you need to create incredible, professional-sounding techno tunes.
It's very important you make sure any sample packs you use in your commercial releases are 100% royalty free. Royalty free samples are hugely beneficial as it means you don't need to worry about clearing the samples or other copyright issues. Because of this, we've made sure every sample pack on this list is completely royalty free.
Over the years, we've downloaded countless royalty free techno sample packs. With that in mind, we have a good idea which sample packs are worth downloading, and which just aren't worth your time or money.
So without further ado, here is our rundown of the best royalty free techno sample packs in 2022. Enjoy!
---
The 10 Best Royalty Free Techno Sample Packs (2022) + Download Links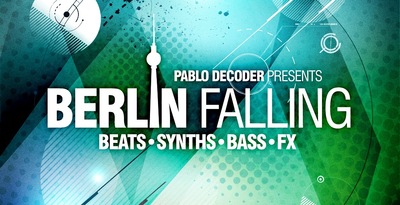 When people think of Berlin, they think of the rich history, the incredible architecture, and of course the techno rave scene.
Techno music is at the heart of Berlin's party culture. As you may have already guessed, this sample pack is heavily inspired by the deep techno sounds found in the Berlin music scene.
Expect heavy drum loops and one-shots, deep basslines, dark, analogue synth melodies and much, much more. Many of the sounds definitely have a vintage, analogue character, making them perfect for a wide range of techno sub-genres.
So if you're looking to access the iconic sounds of Berlins techno scene, "Berlin Falling" should definitely be on your radar.
Specifications: Total File Size: 640MB | Total No. Files: 520

---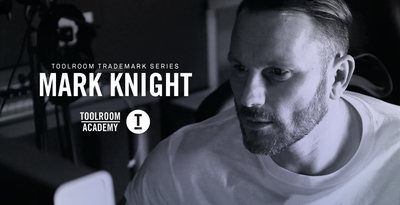 The Toolroom Trademark Series have released a sample pack curated by Grammy-nominated, label boss Mark Knight.
This techno sample pack contains an eclectic mix of drums, synths, basslines, FX, and vocals to sink your teeth into. Compared to the other packs on this list, it definitely covers a wider range of music genres, with many sounds ideal for tech-house, deep house and other similar styles of production.
The pack contains 391 samples including 105 processed Single Hits, countless Drums Loops, Synth and Vox Loops alongside an arsenal of EFX, Drum Fills and Snare Rolls & Risers. This is definitely an ideal choice for any techno producers looking to infuse some of the sounds found in similar tech-house genres.
Specifications: Total No. Files: 391

---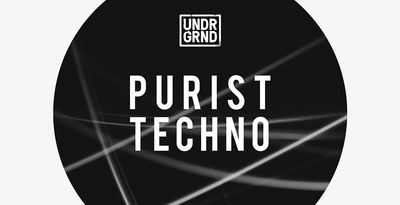 If you're looking for an all-encompassing, insanely high-quality techno sample pack, "Purist Techno" from UNDRGRND SOUNDS is definitely worth checking out.
This royalty free techno sample pack contains everything you'd ever need to create banging, professional-sounding techno tracks from the ground up. From heavy drum loops (including individual stems) to unique, textured atmospheres, Purist Techno contains every sonic element found in modern techno music.
Our personal highlight of this pack is undoubtedly the drum loops. This sample pack is overflowing with monolithic 4/4 grooves engineered to work the biggest dancefloors. Expect pounding industrial rhythms, throbbing big-room beats and rolling minimal grooves served with full mixes and associated stripped stem layers.
Highly recommend.
Specifications: Total no. Files: 663

---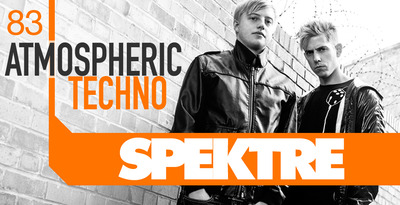 The majority of modern techno music has a noticeably dark, atmospheric vibe. With "Atmospheric Techno", Spektre have packaged this dark, contemporary sound into a versatile, highly useable sample collection.
From dark, sinister synths mixed with twisted, haunting vocals to unnerving, atmospheric foundations, this techno sample pack contains a unique range of dark, mysterious techno and tech house samples.
On top of this, many of the included sounds have a gorgeous, vintage flair reminiscent of old-school, analogue recording hardware.
"Atmospheric Techno" is an essential sample pack for any techno producer looking to add a dark, cinematic flair to their tracks in 2022.
Specifications: Total File Size: 560MB | Total no. Files: 311

---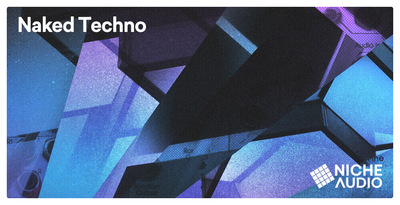 Niche Audio have released "Naked Techno", an impressive collection of techno kits for Maschine or Ableton.
The vast majority of Niche Audio's sample packs are presented in Maschine and Ableton Live formats to maximize the use of onboard effects, compression and usability. It also makes the sample pack much more inspiring to work with.
Expect to find 13 Kits with up to 16 samples in each, including pounding, processed Drums, groovy rhythms and percussion, dark, cinematic pads, speaker-shaking basslines and ethereal FX.
Don't worry, if you're not a Maschine or Ableton user, you can still download the 233 WAV files to use in your techno projects.
Specifications: 13 Kits for Maschine (101 patterns, 236 one-shots) | 13 Kits for Ableton (101 patterns, 236 one-shots)

---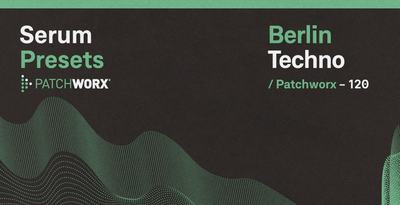 "Berlin Techno" is an inspiring sample pack from Loopmasters, and contains an interesting selection of techno Xfer Serum Presets.
Serum is a insanely popular, highly acclaimed wavetable synthesizer with a staggering level of features and creative control. If you're not already a Serum user, we highly recommend checking out this powerful, timeless virtual synthesizer.
The presets in this techno sample pack are incredibly diverse. Expect deep kicks, pounding basslines, hypnotic, tense arps, evolving pads and other textures. This is a insane resource for
Specifications:

---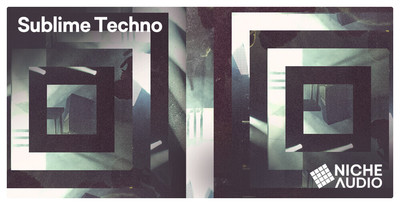 "Sublime Techno" is another royalty free sample pack from Niche Audio containing a beautiful selection of varied, high-quality technosounds.
Just like "Naked Techno", this sample pack contains Maschine and Ableton projects (as well as the original WAV files to use how you wish).
Sublime techno contains an interesting mix of modern, clean techno sounds and vintage, authentic analogue-style samples. The sounds are genuinely oozing with character, and it's immediately clear that a lot of care and detail has gone into the sampling process. The modern synth one-shots in particular are perfect for creating hypnotic, groovy techno instrumentals from scratch.
Specifications: 11 Starter Projects for Maschine / 15 Groups | 13 Starter Projects for Maschine / 15 Drum Racks | 334 WAV files

---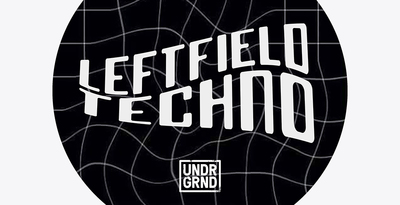 Techno is an incredibly creative genre. There are a huge range of styles and sounds you can incorporate into modern techno tracks, from contemporary synth sounds to left-field FX and textures.
"Leftfield Techno" is a stunning collection of unique, experimental techno sounds, perfect for adding a prominent, unique flair to your techno tunes.
Expect raw and gritty drum machine grooves, epic arpeggiated loops, twisted melodies and bizarre FX. This royalty free techno sample pack stands out from the crowd, containing hundreds of wonky, experimental sounds.
Specifications: 597 WAV Files

---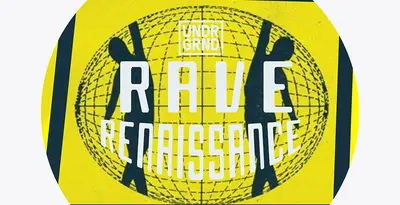 This royalty free techno sample pack is ideal for achieving that 90s rave sound.
Expect deep, filthy basslines, 303 acid arps, iconic synth stabs and dark pads, old-school drum machine grooves and much much more. Each sound in this sample pack is dripping with nostalgia, allowing you to access the sounds of retro underground raves.
Even the synth stabs alone include resampled piano stabs, 90s synth rave shots, deep FM organs, reversed stab riffs and more! Highly recommend.
Specifications: 360 Wav loops | 159 Wav one-shots | 133 MIDI files

---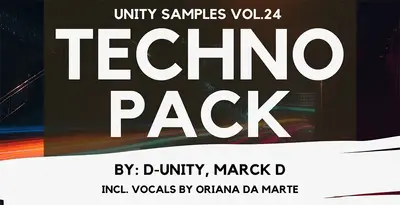 In the words of Unity Records: "The idea behind all Unity Samples projects was to focus on giving the producer endless possibilities with ready to go synths, drum loops, synth arps, FX, drones, techno loops, and hypnotic techno vocals, all targeted toward techno as well as tech-house producers."
Unity Samples provide a huge variety of single-shot sounds with layered down stem-loops for quick creative action!
Expect synths, basslines, drums, pads, arps and much, much more!
Specifications: Total File Size: 576 MB | Total no. Files: 372

---

10 Best Techno Sample Packs 2022: Similar Articles
Best Lofi Hip Hop Sample Packs (2022) | 100% Royalty Free!
Output Arcade | An HONEST Review (2022)
FabFilter Volcano 3 | HONEST Review (2022)