FL Studio 20 Fade – How to Fade Audio the EASIEST Way (2022)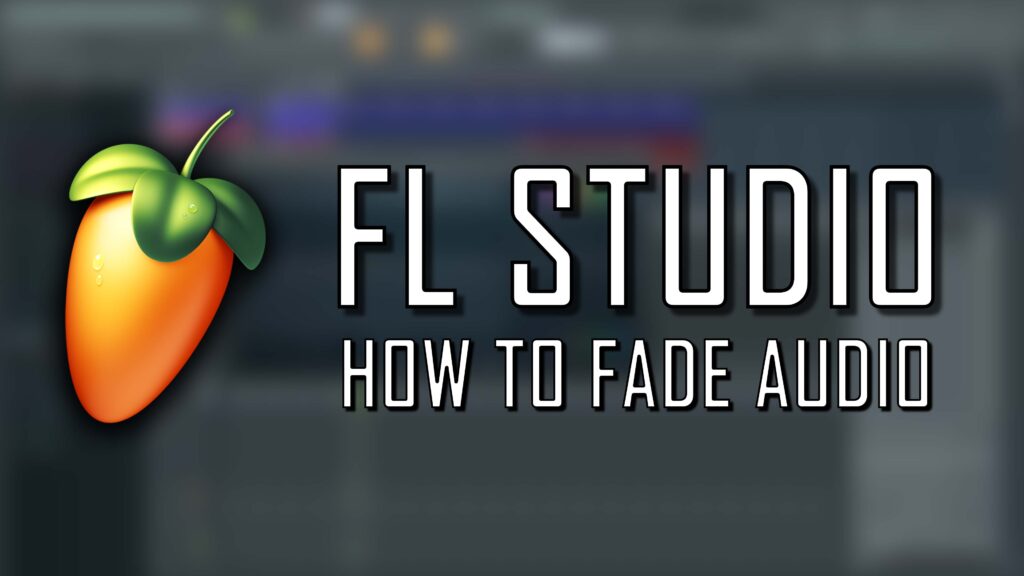 If you're a beginner to FL Studio, at some point you'll want to know how to fade in / out audio in a quick, straightforward way.
Other DAWs, such as Logic or Ableton, make this function incredibly easy, allowing you to drag the top corner of an audio file, immediately creating a fade curve.
FL Studio has a similar feature, but it's a little more hidden away. So let's take a look at the easiest way to fade audio in FL Studio 20.
---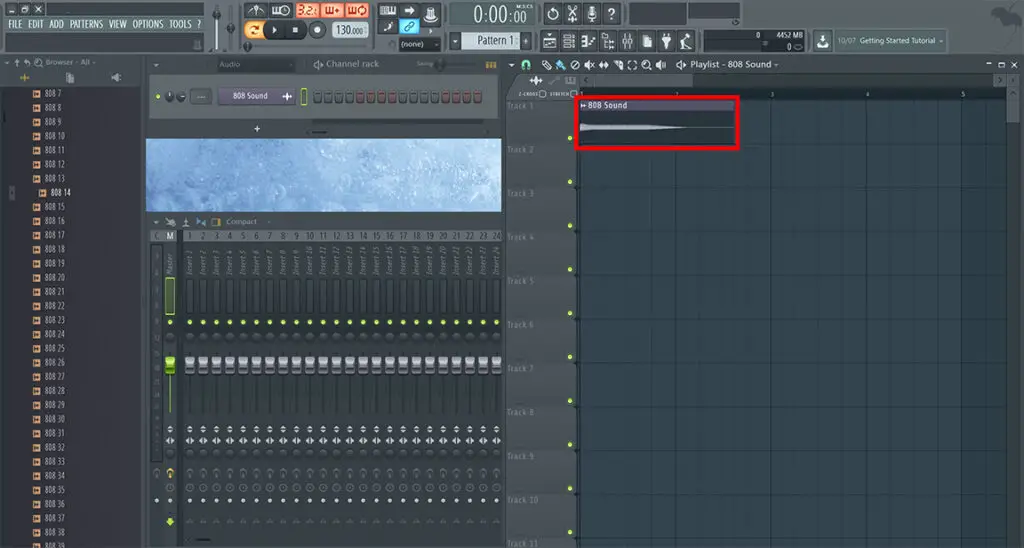 Creating a Volume Automation Overlay
First, make sure your audio clip is inserted into the playlist section (shown above). To do this, either drag your audio file from the left hand browser section, or from within your documents, onto the playlist view.
Your sound should now show within the playlist section of FL Studio 20.
---
Now let's say you wanted to add a fast fade out at the end of the audio file.
Click on the small waveform icon in the top left of the audio. This will open up a drop-down menu.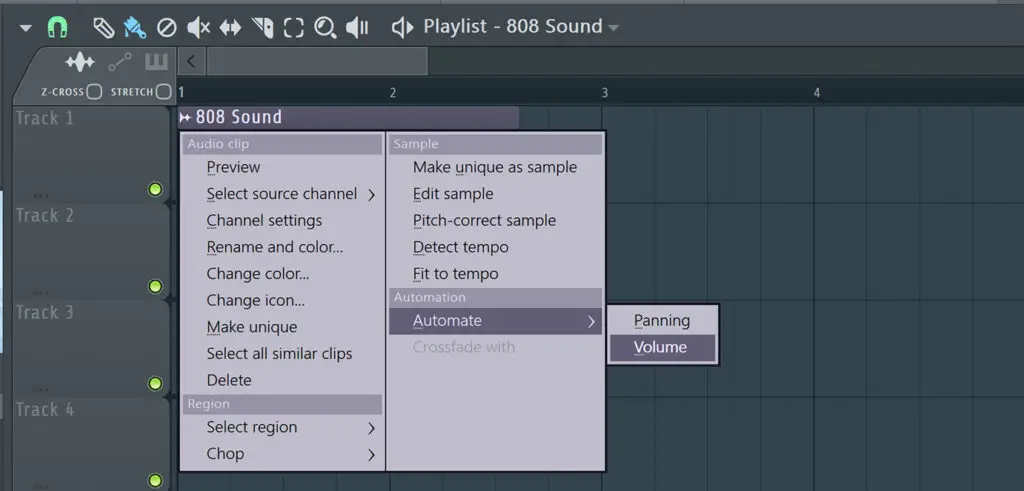 Navigate to Automate and select Volume. This will add a volume automation overlay specifically for your chosen sound.
---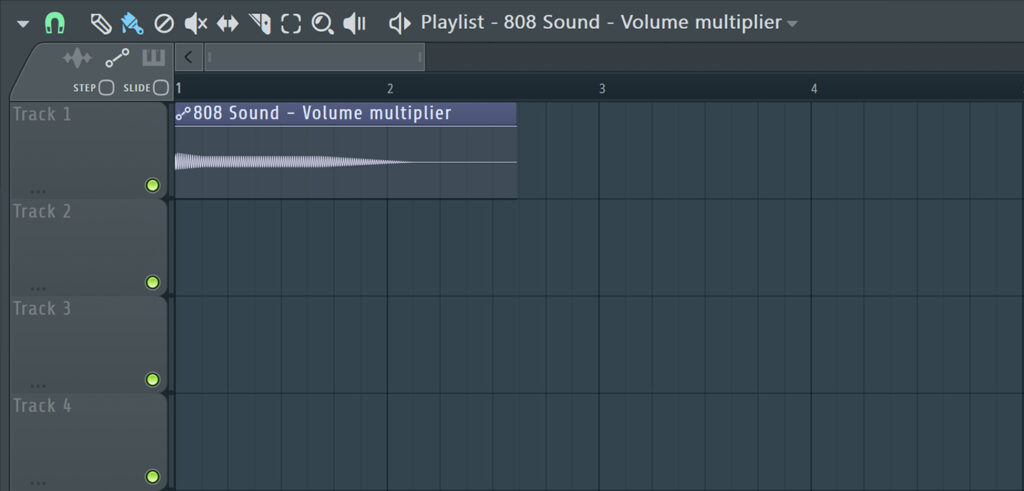 How to Fade the Audio
Now you have your volume automation overlay, it's incredibly easy to fade the volume in or out.
Right-click within the volume layer to create a new "point". The volume will follow the path between these set points.
Left click and drag the points to move them within the audio clip.
Drag the middle markers between two points to curve the line between the points.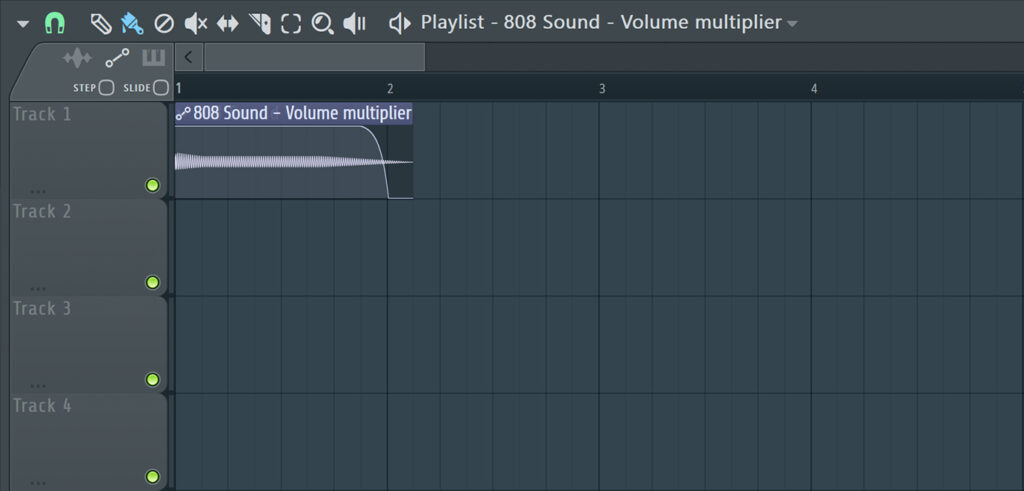 For example, this curve would give this 808 bass drum a quick fade out, therefore smoothly out the abrupt end of the 808.
---
Something to Remember…
To switch between editing the audio file and editing the automation, use the option shown below (located in the top left of the playlist section).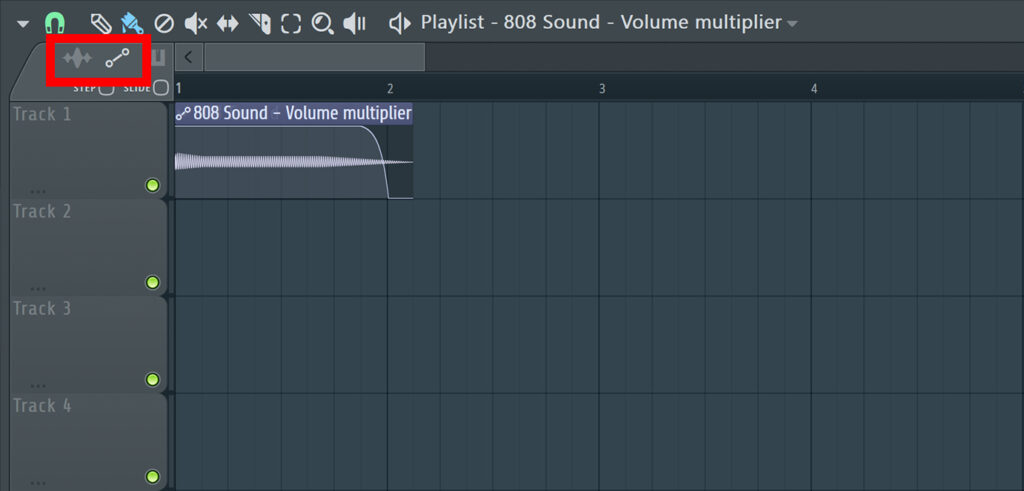 When the left waveform icon is selected, you'll be able to edit the audio file. When the diagonal line icon is selected, you can edit automation paths and clips. This will stop you from accidentally making changes to your audio file while you're trying to create volume automation patterns.
---
And there you have it. The quickest way how to fade audio in FL Studio 20. Why not check out some of our other guides and tutorials to FL Studio 20, a huge range of VST plugins and sample packs.
---

---
How to Fade Audio – Fl Studio 20: Similar Articles
How to Cut Samples FL Studio 20
How to quantize in FL Studio 20
How to add + install VST plugins in Fl Studio 20