Is FL Studio free? FAQ for beginners (UPDATED 2022)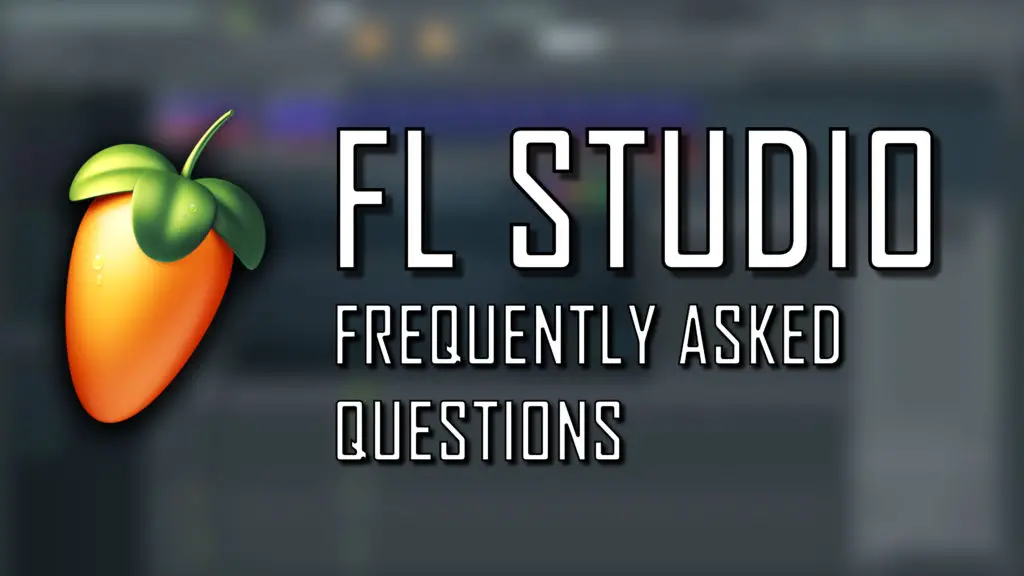 Fl Studio is one of the most popular DAWs of all time, and continues to innovate and inspire countless music producers around the world. It is an incredibly powerful program, and offers a truly unique approach to making music.
If you're a beginner to music production, and are considering diving into the vast digital universe of FL Studio, you probably have a few questions…
Here are the answers to the most common questions around FL Studio we get asked.
---

---
Is FL Studio free?
To put it simply: no. However the free trial does give you the opportunity to play around with almost all the features of FL Studio with no time limit.
FL Studio Free Trial
The free trial of FL Studio is an all encompassing version of the full product, however you can't re-open a file once it's saved.
So you can create songs to your hearts desire, but in order to continue working on a track at a later date, you need the full version.
FL Studio Pricing
The basic edition of FL Studio, "Fruity Edition" definitely has everything you need to create incredible beats, but lacks many plugins and advanced features of the higher versions. So you aren't ready to reach for your wallet just yet, this edition will definitely give you what you need in the early days of your music production journey.
Here are the pricing options for Fl Studio:
| FL Studio Edition | Price |
| --- | --- |
| Fruity Edition: | $99 |
| Producer Edition: | $199 |
| Signature Bundle: | $299 |
| All Plugins Bundle: | $899 |
And here is a breakdown of what each edition includes:
| FL Studio product | Includes… |
| --- | --- |
| Fruity Edition | Enough features to create basic loops and tracks, with some instruments and effects, but lacks many great features such as Sytrus and Edison. |
| Producer Edition | This fully functional edition unlocks all core features, with full capabilities, mic recording etc. |
| Signature Edition | Fully-fledged product plus additional plugins such as Harmless, Newtone, Gross Beat and Pitcher. |
| All Plugins Bundle | Complete, unlocked access to all plugins and features. |
For a more detailed breakdown of pricing and the features and limitations of each FL Studio edition, click here.
---
Is FL Studio Mac version available? (UPDATED)
Once upon a time, FL Studio was exclusively a windows product. I have distinct memories from several years ago of my Mac user friend trying to download some dodgy windows simulator because he was so desperate to use FL Studio.
Now, the answer is YES! We have personally tested this Mac version extensively and it integrates incredibly well in the Apple environment.
Click here to get FL Studio for Mac now.
---
Does FL Studio have a payment plan option?
At the moment, FL Studio does not offer a payment plan option on their official website.
Some re-sellers of the box version, such as Amazon, may sell FL Studio as part of a payment plan.
Click here to view FL Studio on Amazon.
---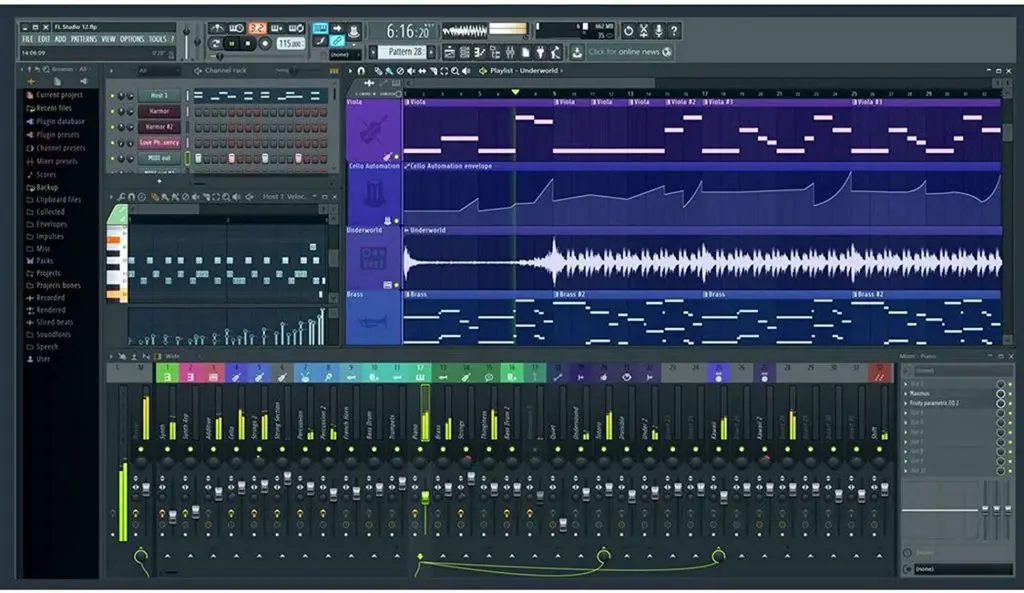 How to use FL Studio?
If you're just starting out with music production, or you're an advanced producer looking to experiment with a new DAW, FL Studio can seem quite intimidating. The interface has a very dark, almost ominous appearance, with numerous knobs, sliders and overlapping windows, which leads many beginners to the question: "where do I even start?"
Despite its appearance, FL Studios interface is incredibly intuitive, and the initial learning curve is relatively low. This is one of the main reasons why FL Studio remains so popular with beginner producers.
Due to the popularity of FL Studio, there are hundreds of guides, videos and templates online covering every minute detail and function of the DAWs interface.
Click here for our full, FREE guide on how to use FL Studio from a beginners perspective, in which we simplify the process of learning and understanding the basics of this incredible program.
Also see: How to make a beat in FL Studio
---
FL Studio vs Ableton?
Ableton vs FL Studio are two of the leading, gold standard DAW products on the market, particularly for electronic and hip hop music, and online debates on which one is superior are seemingly endless.
FL Studio purists will defend their software passionately, pointing to it's incredibly powerful and intuitive piano roll and MIDI capabilities, and it's stunning collection of built-in VST plugins and effects.
Ableton fanatics will bite back, listing Abletons next-level audio recording and editing capabilities, and it's CPU-optimised performance.
There isn't really a be-all end-all answer to this question. Both these programs come with individual strengths and weaknesses, some of which are relatively clear cut.
Click here for our full guide to Ableton vs FL Studio.
---
How do I get VST Plugins for FL Studio?
FL Studio comes with a large collection of powerful, versatile plugins, and thousands of beautifully designed presets to play around with.
But if you're looking for third-party plugins, there are an almost endless supply of incredible plugins available online. You just need to know where to look…
Click here for our guide to the best VST plugins for beginners.
Click here for our guide to the best FREE VST plugins.
---

---