u-He Diva | Is It Still Worth Buying In 2022? (Plugin Review)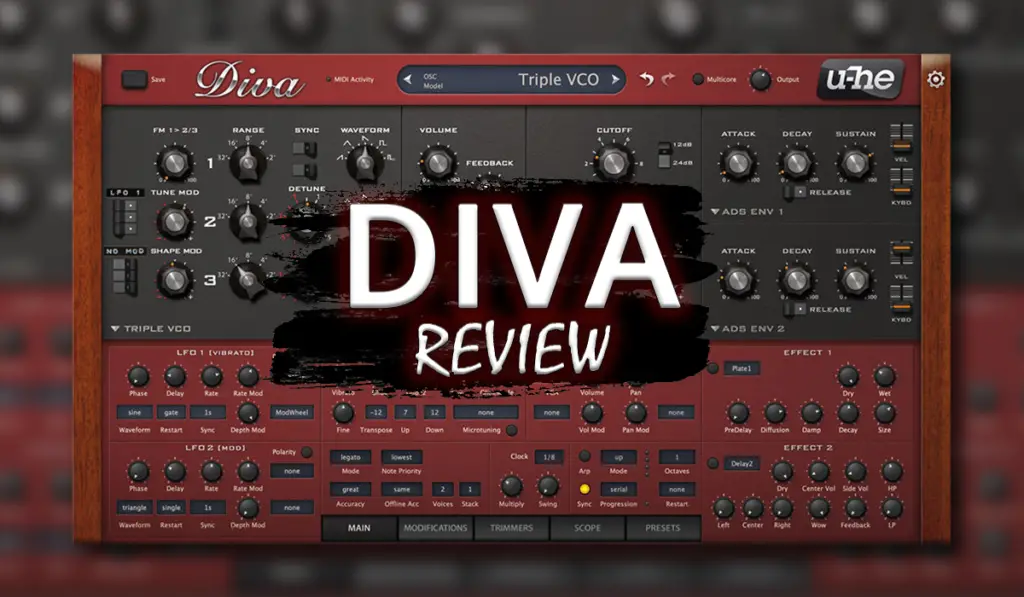 In the modern era of music production, there is no shortage of new and exciting VST plugin releases. The plugin marketplace is a vast universe of inspiring creative tools for any purpose, no matter what sound you are looking to achieve.
However, regardless of the constant stream of new VST plugins, there will always be certain plugins that stand the test of time. Some plugins are so innovative that they remain virtually unrivalled, even years after their original release.
One such plugin is Diva by u-He. Diva is a powerful, incredibly comprehensive virtual synth plugin that aims to capture the spirit and character of vintage analog synthesizers.
Diva was originally released way back in 2011, and has achieved overwhelming acclaim from producers ever since. Over the years it has had countless updates to improve the functionality of the plugin, but its trademark sound remains as sonically impressive as ever.
Let's take a closer look at what makes this VST synth so special.
---
Unparalleled Analog Sound
Many of todays synth plugins are designed to create the most pristine digital effects possible, using modern, ultra-clean oscillators and filters. Diva offers something a little different. Its classic, analog-modelled sound is noticeably lively and organic, giving you access to the raw, authentic sound quality of old-school synthesizers.
So how does Diva achieve this unparalleled analog authenticity? Diva applies methods from industrial circuit simulators in realtime and zero delay feedback (ZDF) filter design to achieve incredibly realistic resonance behaviour.
To put it simply: Diva has the best sound of any synth I've heard that has an analog-modeled design.
The plugin allows you to replicate the warm, natural tone of several classic synths, and then manipulate the sounds using various unison, filter and envelope options, modulation controls, FX, and more.
Diva also comes packaged with a whopping 1200+ presets, including everything from synths, basses, pads, instrument emulations, percussion and much more. Loading up some of the presets will open your eyes to what a expertly-designed analog synth is capable of.
There's a reason this synth is seen as a god-send by many producers, and for me it has had an enormous impact on my music production journey.
---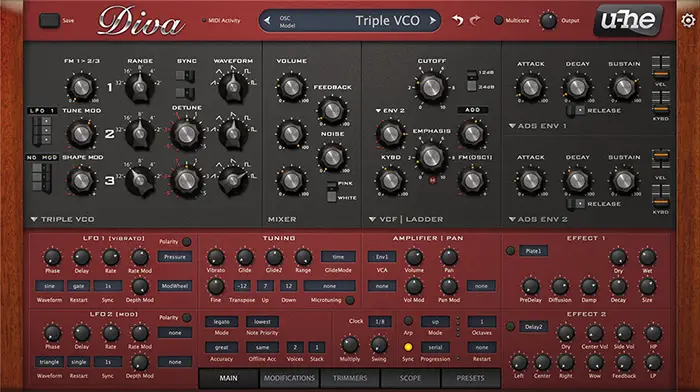 First Impressions Count
On top of its phenomenal sound quality, Diva has an intuitive, highly accessible GUI. Upon opening the plugin, you are met with a sleek, now-iconic design that feels very easy to navigate.
The top left module gives you access to 5 unique oscillator models based on classic synth hardware (Triple VCO, Dual VCO, VCO, Dual VCO Eco, Digital). Switching between the oscillator models completely changes the module GUI design, and gives you access to different parameters depending on the selected model. This allows you to get really creative, and opens up a world of sonic possibilities (and that's just one module!)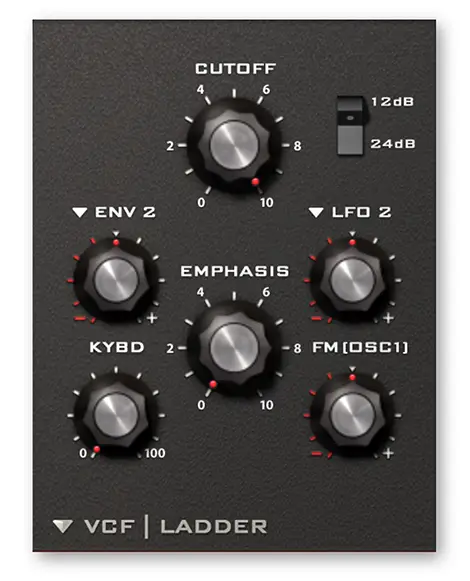 The main filter section is where a lot of the magic happens. In this module Diva includes 5 filter models based on classic synth hardware: Ladder, Cascade, Multimode, Bite and Uhbie. As you may have guessed by now, each filter is based off a specific piece of monophonic hardware. For example, the VCF | LADDER model contains your standard Cutoff and Emphasis (resonance) knobs, as well as 3 cutoff modulation sources with bipolar controls: Two user-definable (ENV 2 and LFO 2 by default) plus key-follow (KYBD).
In the top right, Diva gives you access to 3 ADS(S)R envelope models based on classic synth hardware (with keyboard follow and velocity scaling). Each model comprises of two envelopes one above the other.
It also has 2 host-syncable LFOs with multiple waveforms, restart options and phase controls. The upper LFO can also be used as the direct source of vibrato, and the second LFO is connected by default to several parameters in Diva's other modules.
On top of this, Diva has a host-syncable arpeggiator, 2 stereo effects slots with a range of powerful effect options, and countless other on-board features and controls.
Overall, the level of versatility and creative control here is absolutely staggering.
---
Diva in 2022?
It's almost remarkable to think that Diva was released over a decade ago, given its sustained popularity amongst music producers.
But there's a reason why Diva still finds itself in the spotlight after all these years. It's stunning GUI, outstanding level of versatility, and most importantly its gorgeous, truly authentic analog sound make it a timeless virtual synthesizer.
So this brings us back to the most important question of all: is Diva still worth buying in 2022?
Absolutely! Diva still holds its own against todays expansive marketplace of audio plugins, even the more recently released analog-modeled plugins. The 1200 presets alone provide a diverse collection of classic, beautifully-designed sounds, including spacey, 80's pads, squelchy basses, evolving ambient soundscapes and much, much more. If you're a producer looking to access the rich analog sounds of yesteryear, Diva is the plugin for you.
Diva is available to download in AU, VST2, VST3, AAX formats for macOS and Windows.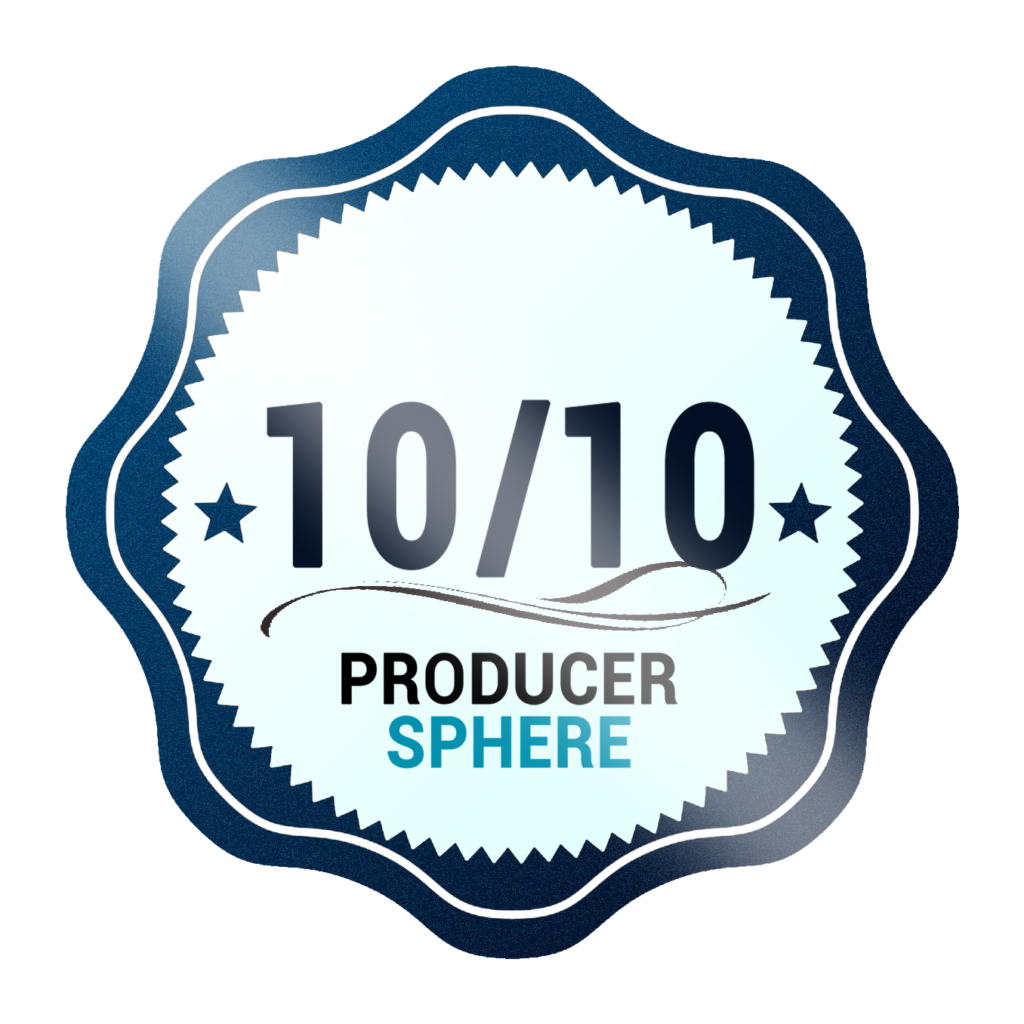 Diva is currently €179. For more information, check out this product on u-he.com

u-he Diva Review: Similar Articles
Tokyo Dawn TDR Molot GE | HONEST Review (2022)
Trikit – KrushPro | HONEST Review