The 10 Best Hip Hop Sample Packs (2022) | 100% Royalty Free!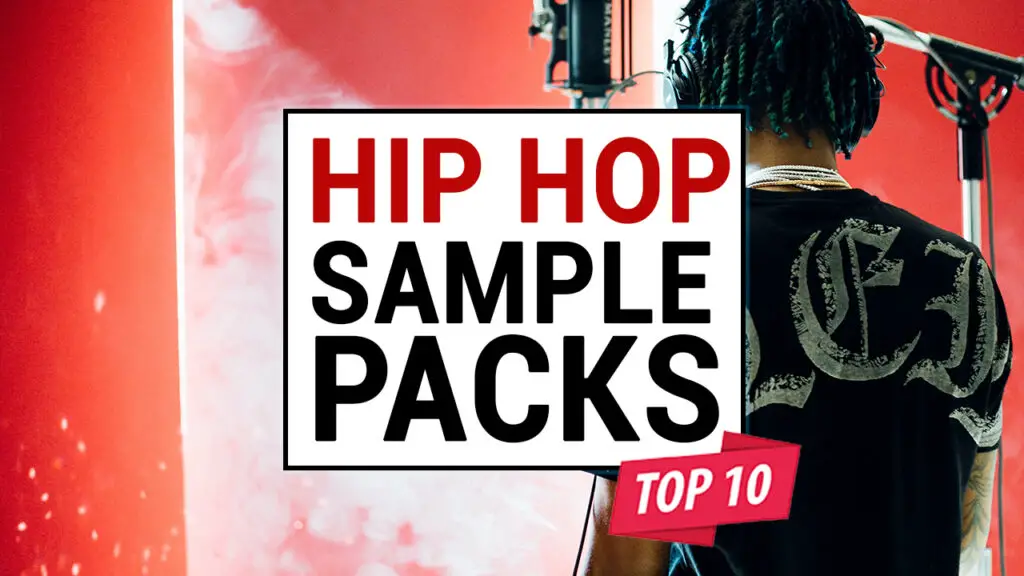 Hip Hop Samples
Since the early beginnings of hip hop music, producers have been utilising samples to create interesting, unique beats.
The foundations of hip hop are based on break-beat loops sampled from funk and disco tracks, and to this day sampling is a hugely important part of hip hop production.
Unfortunately, sampling existing music can get complicated. All recorded music is copyrighted, therefore if you sample a section of a song and release it commercially, it could come back to haunt you. To get around this, it's occassionally possible to clear the samples by contacting the original copyright owners. However, this is usually incredibly difficult to achieve and can also be very expensive.
The best alternative to this problem is to use royalty free hip hop sample packs.
---
Royalty Free Hip Hop Sample Packs
There are hundreds of royalty free hip hop sample packs out there, allowing you to discover thousands of incredible, professional-quality sounds.
Because they are 100% royalty-free, this means you can use them in your commercial releases, and you don't have to worry about copyright or clearing the samples.
Many hip hop sample packs include a vast range of sounds, from vintage boom-bap drum loops to soulful saxophone melodies. Many are also recorded and compiled by professional musicians with years of recording experience!
By choosing the right hip hop sample packs for you, you can instantly take your hip hop tracks to the next level.
Over the years, we've downloaded more royalty free hip hop sample packs than we can count, so we know which sample packs are the best choice for producers in 2022, and which aren't worth your time. So without further ado, here is our rundown of the 10 best royalty free hip hop sample packs in 2022. Enjoy!
---
The 10 Best Royalty Free Hip Hop Sample Packs (2022) + Download Links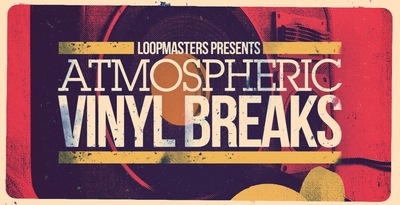 Atmospheric Vinyl Breaks is a highly usable, inspiring collection of drum loops and one-shots with an analog, vintage warmth and character.
This royalty free hip hop sample pack includes live shuffling grooves, dark and moody beats, gritty rhythms and live experimental breaks.
Sometimes sequencing drum one-shots can sound quite robotic and unrealistic, as it lacks the cohesion of a real drum performance. The drums included in this sample pack have an incredibly authentic, "live" feeling, and are great for adding an organic element to your hip hop beats.
The sounds in this pack sound extremely novel and unique, and each sample is oozing with the swagger and underground grit of old-school hip hop production.
To quote the producer: "these drums are crusted, tainted, mangled, flanged, taped and injected with secret psychedelic compounds".
Specifications: Total Size: 938MB | Total Amount of Files: 441

---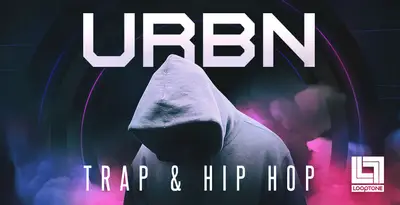 "URBN Trap and Hip Hop" is a heavy, booming collection of hip hop sounds, perfect for harder styles of trap and hip hop.
This royalty free hip hop sample pack is jam-packed with incredible samples that will bring some serious heat to your hip hop beats. Expect to find rumbling 808's, enticing synth riffs, hooks and pads, with catchy southern-style analogue leads, warm brass stabs, as well as some vocal verses. It also includes a huge selection of drums and percussive sounds, all perfectly engineered and ready to drop straight into your hip hop tracks.
Be warned: if you are a hip hop producer looking to create smooth, boom-bap style tracks, this sample pack is NOT for you. The samples included in this insane sound kit are modern, powerful and extremely heavy.
If that sounds good to you, this hip hop sample pack is an absolute no-brainer.
Specifications: Total File Size: 1.16GB | Total no. Samples: 605

---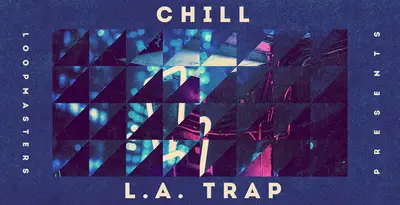 "LA Trap" is known for combining the snappy, punctuated drum sounds of west-coast trap music with smooth, laid-back synths and other subtle sounds.
This sample pack combines these two elements perfectly. Expect to find razor-sharp snare hits, punchy kick drums, groovy hi-hats, and other trap-influenced percussive elements. You can also expect blissful pianos, serene, beautiful pads and synth loops, plucks, bells, guitars and much more.
Chill LA Trap provides a melodic, atmospheric trip through the streets of downtown L.A. The samples are beautifully-mixed and full of life, and are suitable for a range of hip hop sub-genres.
If you're looking to add some smooth, Californian flair to your hip hop beats, this sample pack should definitely be on your radar.
Specifications: Total File Size: 1.23 GB | Total no. Files: 435

---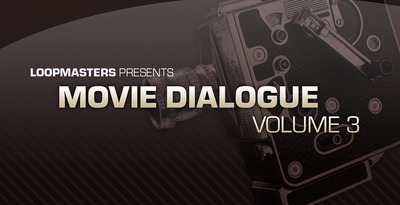 As well as musical samples, movie dialogue samples have played an important role in hip hop music over the years.
One of the most famous examples is Wu-Tang Clans extensive use of old Samurai movies, as well as MF Dooms iconic use of supervillian cartoon dialogue.
Movie dialogue samples in hip hop can include anything from action/suspense scenes to romantic, emotive speeches. Utilising movie dialogue can dramatically enhance the emotional impact of a track, as well as add a vintage, nostalgic flair to your production.
Movie Dialogue 3 is an inspirational collection of 824 Wav samples taken from original early Film Dialogue, all licensed for use under the new Creative Commons license agreement.
The samples include everything from creepy, existential phrases to spacey, abstract dialogue. All the samples have been professionally remastered, de-noised and de-clicked, but still have an authentic, retro sound.
There are also 3 more installments to the "Movie Dialogue" series: Vol. 1, Vol. 2 and Vol. 4.
Highly recommend!
Specifications: 824 Movie Dialogue Samples, WAV. files

---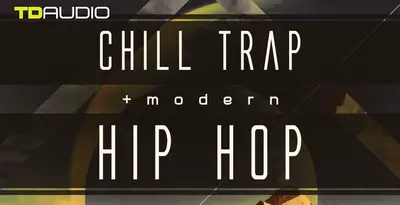 This royalty free hip hop sample pack is another option which combines heavy, neck-breaking drum sounds with smoother, laid-back instrumental sounds.
The bass samples are deep, booming and expertly mixed, the synth melodies are gorgeous and the drums are perfect for almost any hip hop sub-genre.
Chill Trap & Modern Hip Hop also includes a range of audio FX sounds, as well as vocal snips and other interesting effects. This additional elements are fantastic for adding a unique vibe to a track, as well as creating a more atmospheric sound.
This pack focuses heavily on bass loops, drum loops and instrument loops. For many producers, using loops is their main source of inspiration, while others prefer to use one-shots and singular sounds. If you're not a fan of loops, you might be better off checking out some of the other sample packs on this list.
Specifications: 600 Loops Keyed over 2 Additional Tempos

---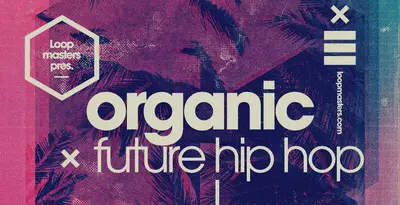 For any modern hip hop producers, "Organic Future Hip Hop" is an excellent collection of contemporary, inspiring samples for a range of modern genres.
This sample pack is clearly inspired by the trap-influenced sound of today's hip hop artists, but focuses more on the more lush, futuristic sounds rather than the aggressive, synthetic elements.
For example, expect to find clean, groovy drum loops, ethereal vocals, deep bass sounds, warm, organic keys as well as hundreds of other unique samples.
Each sample is incredibly high-quality, and offers a rich, diverse selection of modern hip hop sounds. If you are looking to replicate this modern style of production, "Organic Future Hip Hop should definitely be on your list.
Specifications: Total file size: 1.02 GB

---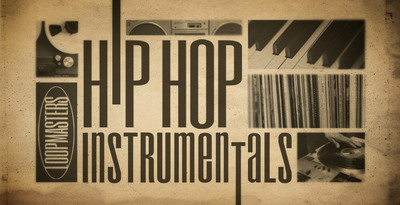 Hip Hop instrumentals is a down-tempo selection of organic, authentic-sounding drum sounds, hundreds of incredible instrumental loops and much more.
The creators of this sample pack say: "We wanted to create a pack of drums, melodies and other textures with an organic feel. Suited perfectly for dusty, golden age Hip-Hop, but also for more experimental Trip-Hop / Downbeat production."
The included samples are clearly inspired by the gorgeous, vintage production styles of the 90's, infused with later production styles (Bonobo, Nujabes).
The highlight of this hip hop sample pack is definitely the drums. Each drum sample has a noticeably raw, "underground" feel, with an analog warmth and grit that is hard to replicate. Definitely worth a download.
It's important to note this pack doesn't contains any modern trap sounds, and producers looking to create a more contemporary style of hip hop should check out the other sample packs on this list.
Specifications: Total Size: 1GB+ | Total Amount of Files: 276

---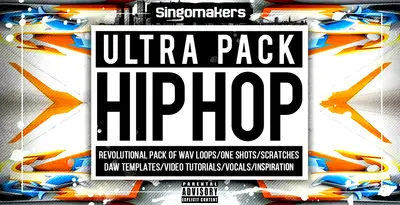 If you're a fan of 9th wonder, SkiBeatz, Just Blaze, Illmind, DJ Premier or Apollo Brown, this next sample pack might be exactly what you're looking for.
Hip Hip Ultra Pack is easily one of the most varied, comprehensive hip hop sample packs out there, covering everything from vocal verses and scratch loops, to banging drum one-shots and groovy basslines.
The drum samples in particular are particularly impressive, and are sampled from iconic hardware such as the Akai Pro MPC Renaissance, Roland TR 909, Technics 1210 and more. The samples have then been carefully processed to add warmth and character, making them perfect to drop straight into your hip hop tracks.
This is an extremely popular, highly acclaimed sample pack perfect for any producer looking to enhance their hip hop sample collection.
Specifications: 1.92GB Total Size

---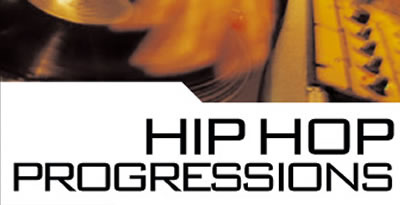 Hip hop progressions is an absolute classic in the world of hip hop samples packs. Released by Loopmasters, it contains an eclectic mix of loops and one-shots ideal for "progressive" styles of hip hop.
The kicks are powerful and crunchy, the snares sounds snappy and crisp and the musical samples includes everything from emotional string loops and sci-fi synth warbles.
It's worth mentioning that this sample pack isn't really suitable for modern trap-inspired styles of hip hop, as it focuses mainly on boombap sounds and more unique, progressive styles of hip hop.
Beyond the drum sounds and musical samples, there is an interesting selection of single-hit effects, record scratches (with tempo-labels), beatbox loops, and crackling vinyl samples.
This is a fantastic choice for any producers looking to add a unique, creative flair to their hip hop beats.
Specifications: 1100 total files (including 850 Acidised Wav files)

---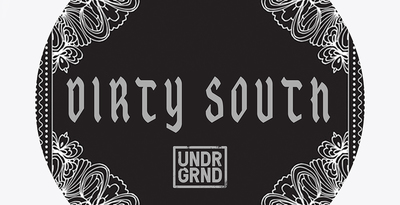 "Dirty South" hip hop is associated with powerful drums, deep 808's, catchy synth leads and huge synth chords. This sample pack from UNDRGRND provides all this, and more.
Expect bouncing 808 baselines, triplet hi-hat beats, dystopian synth melodies and drugged-up rhythms.
The highlight of this hip hop sample pack is definitely the musical loops. The synth pads are dark and atmospheric, and are perfect for adding texture and intrigue to a hip hop beat. The lead melodies are also unique and mysterious, while still remaining incredibly catchy.
This sample pack is definitely one to check out in 2022.
Specifications: 302 Wav loops | 171 Wav one-shots + more

---

10 Best Hip Hop Sample Packs 2022: Similar Articles
Best Lofi Hip Hop Sample Packs (2022) | 100% Royalty Free!
The 6 Best VST Plugins for Hip Hop Music | 2022 TOP PICKS
How to Make Hip Hop Beats | A Beginners Guide (2022)