The 10 Best Trap Sample Packs (2022) | 100% Royalty Free!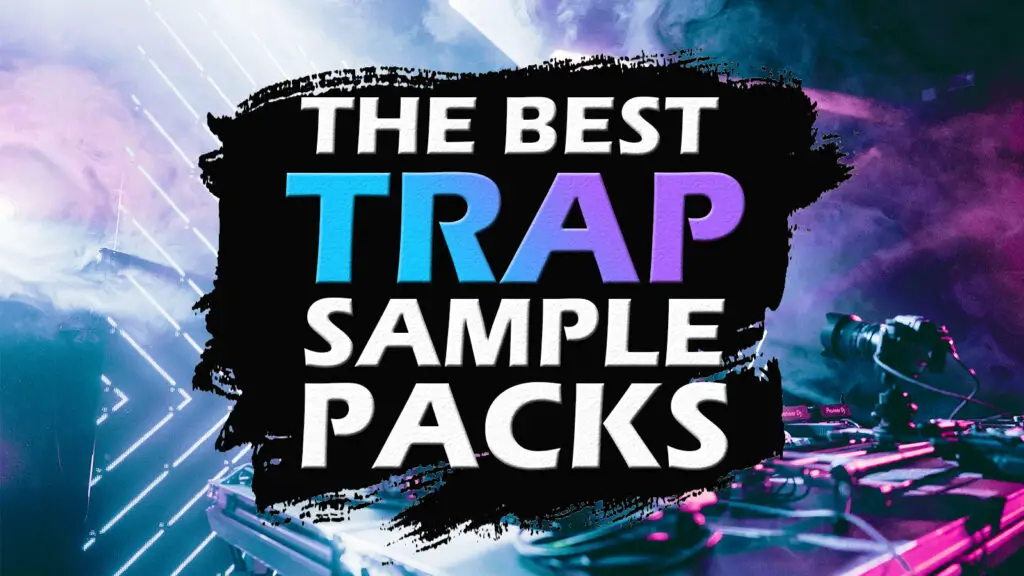 Trap Music
When people refer to "Trap" music, they're either referring to the branch of hip hop categorised by half-time tempo, heavy 808's and complex hi hat patterns, or the modern EDM sub-genre.
Important: If you are looking for the best royalty free trap (hip hop) samples, check out our full guide here. If you're looking for the best trap (EDM sub-genre) samples, keep reading!
---
Royalty Free Trap Sample Packs
There are hundreds of royalty free trap sample packs out there, allowing you to discover thousands of incredible, professional-quality sounds.
Because they are 100% royalty-free, this means you can use them in your commercial releases, and you don't have to worry about copyright or clearing the samples.
Many trap sample packs include a vast range of sounds, from searing, pulsating leads and pads to deep, speaker-shaking basslines. Many are also recorded and compiled by professional musicians and trap producers with years of recording experience!
By choosing the right trap sample packs for you, you can instantly take your trap tracks to the next level.
Over the years, we've downloaded more royalty free trap sample packs than we can count, so we know which sample packs are the best choice for producers in 2022, and which aren't worth your time. So without further ado, here is our rundown of the 10 best royalty free trap sample packs in 2022. Enjoy!
---
The 10 Best Royalty Free Trap Sample Packs (2022) + Download Links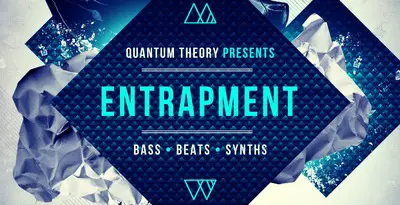 Entrapment by Quantum Theory is a incredibly heavy collection of trap samples that seriously packs a punch.
Expect crisp, dynamic drums and percussion, groovy, electrifying synths and pad samples, booming basses as well as a plethora of other sounds and effects.
The best thing about this pack is the versatility of the included sounds, as many of the included loops and samples could easily be used in dubstep, future bass, and a range of electronic genres.
Plus, the sound quality is absolutely sublime. When browsing these samples, it's immediately clear that a lot of time and detail has gone into curating these trap samples. Highly recommend.
Total File Size: 773 Mb

---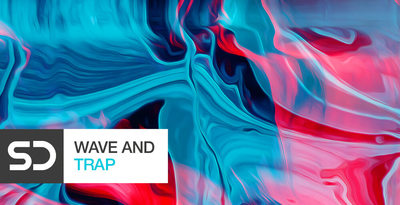 In contrast to "Entrapment" this next trap sample pack contains a deep, ethereal collection of wavy trap samples.
Wave & Trap by Sample Diggers is a mystical, dreamy palette of high-quality trap sounds. Expect inspiring, reverberating synths, nostalgic half-time beats, slow, rumbling basslines, immersive ambient FX and much more.
The included samples are extremely high quality and well-organised, making it incredibly easy to discover the perfect sounds for your next trap banger.
If you're a producer looking to create beautiful, wavey trap music (chill-wave, chill-step, downtempo etc.) then this royalty free trap sample pack should definitely be on your radar.
Total File Size: 984 MB

---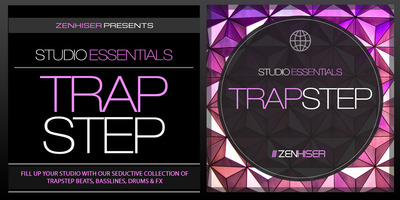 "Studio Essentials" is a series of premium sample packs from legendary sample curators Zenhiser. The series covers everything from hip hop to ambient music, and Zenhiser have finally released a dedicated trap version of the series.
Trapstep spans the entire spectrum of heavy trap music, from dirty, saturated trap sounds to pristine, ultra-modern production styles. Expect head-splitting 808 samples, glitchy half-time synth arps, catchy synth hooks, professional drum sounds and much more!
The highlight of this trap sample pack is probably the huge selection of heavy-hitting drum sounds and additional percussion. Trap music thrives on complex, creative drum patterns, so this pack is overflowing with phenomenal, highly unique drum sounds.
This is easily one of the best royalty free trap sample packs in 2022.
Total File Size: 454MB

---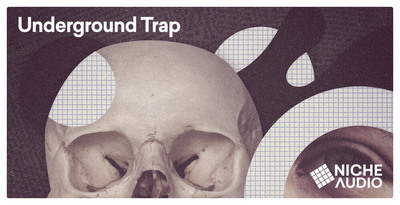 Are you looking to create trap bangers similar to DJ Snake, Laxx, Diskord, NGHTMRE, Jack ü and RL Grime? Underground Trap is a powerful, highly authentic collection of royalty free trap samples released by Nice Audio.
Niche Audio organise their sample packs into Maschine and Ableton projects and drum kits, which can lead to a ton of instant creative inspiration.
Ableton Live users can expect to find 15 drum racks, 15 starter projects and 57 instrument racks where as Maschine users can expect to find 15 groups and 15 starter projects. All sounds are perfectly integrated and primed for all your production needs.
Specifications: Maschine (Latest Version):15 Groups, 15 Projects, 625 Samples | Ableton Live 9 (Latest Version): 15 Projects, 15 Drum Racks, 15 Instrument Racks, 625 Samples

---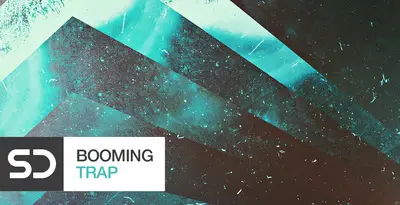 Booming trap is another highly acclaimed sample pack from Sample Diggers, containing 252 curated loops and 255 diverse one-shots.
We'd say this trap sample pack blends the intense, heavier production styles of EDM trap with booming Atlanta trap. Expect low 808's, dark, mysterious leads, unique, eerie chords and pads and a collection of textures and arps.
As you'd expect from Sample Diggers, the sound quality and versatility of this sample pack is absolutely incredible.
So if you looking to infuse electronic sound design into your hip hop/trap beats, this royalty free trap sample pack might just be the pack for you.
Specifications: Total File Size: 747 MB | Total no. Files: 507

---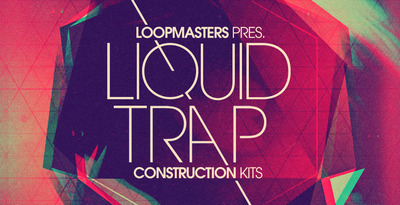 Liquid Trap is another sample pack from Loopmasters overflowing with dreamy, modern trap sounds and construction kits.
As you'd expect, this trap sample pack is a breathe of fresh air from the harsh, aggressive tones of modern trap EDM. Expect deep, smooth 808's, mesmerizing synths and pad sounds, expertly mixed drums and percussion and immersive FX and textures.
Liquid Trap comprises of 5 full construction kits each featuring an eclectic range of long stem loops and one-shot sounds for maximum inspiration. It's definitely a fairly small sample pack compared to some of the more expansive packs out there, but it's still definitely worth checking out in 2022.
Total File Size: 865Mb

---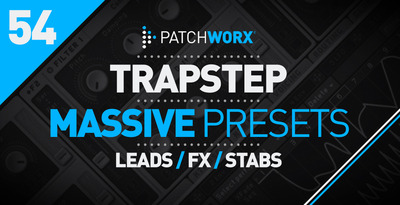 For well over a decade, Native Instruments' heavyweight soft synthesizer Massive has remained one of the most popular, highly acclaimed VST plugins on the market. Nowadays it is ubiquitous in the world of music production, and is an iconic plugin for a broad scope of electronic genres.
Trapstep from Patchworx is a diverse selection of speaker-shaking, expertly designed Massive presets. This includes basses, drums, synths, pads, plucks and more!
Trap producers will love the searing leads and the heavy, modern bass patches. Expect to find sound presets including 18 Basses, 2 Kick Drums, 11 SFX, 19 Lead Synths, 2 Pads, 8 Plucks, and 9 Synths, 70 MIDI Files and 70 Wav Loops.

---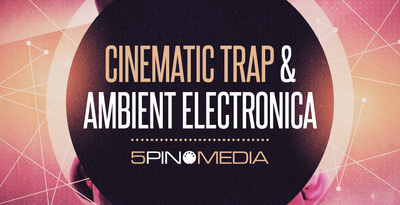 Ambient Electronica is "a kaleidoscope of tripped out melodies, epic strings, off the grid percussion, deep shifting bass, stepped beats, soulful vocal treatments and haunting ambiences that will ignite a broad spectrum of genres with fresh and original material."
There's a ton of sonic inspiration hidden away in this sample pack, and it includes over 1.4GB of premium, professional quality sounds. The sounds are ideal for liquid trap as well as other ambient electronic genres such as progressive house, chillwave, downtempo and more!
This is without a doubt one of the most versatile trap sample packs in 2022. Highly recommend!
Specifications: Total File Size: 1.4 Gb+ | 1000+ files

---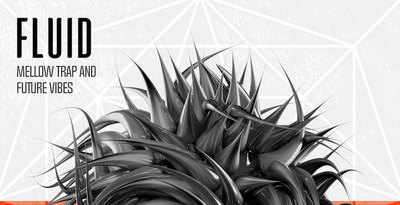 In this 1 GB+ pack of mellow, laid-back samples, expect deep vibes, uplifting synths, heavenly pads, dreamy vocal atmospheres and creative effect loops. On top of this, an extremely comprehensive collection of drums and percussion ranging from deep to heavy to silky to punchy. Literally everything you need to create dozens of Future Bass, Chill Trap, Trap, Ambient or Pop bangers!
This sample pack was clearly inspired by artists such as Flume, The Chainsmokers, Marshmello, KRANE, Aero Chord, Louis The Child and more.
Total File Size: 1GB+

---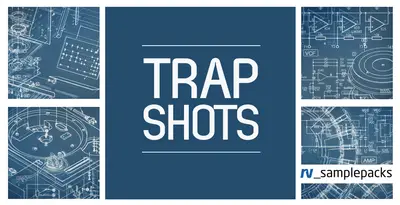 If you're not a fan of using loops in your trap production and prefer one-shots and singular sounds, Trap Shots by RV-samplepacks.
Expect a range of dynamic, crisp drum shots, as well as synths, basses, FX and even vocal one-shots.
This is a fantastic sample pack for trap producers, but could easily be used for various electronic genres such as house, techno, future bass and more.
Specifications: 153 MB | 475 Samples

---

10 Best Trap Sample Packs 2022: Similar Articles
Best Lofi Hip Hop Sample Packs (2022) | 100% Royalty Free!
Output Arcade | An HONEST Review (2022)
FabFilter Volcano 3 | HONEST Review (2022)