HOW TO MAKE TRAP BEATS (FULL TUTORIAL 2022)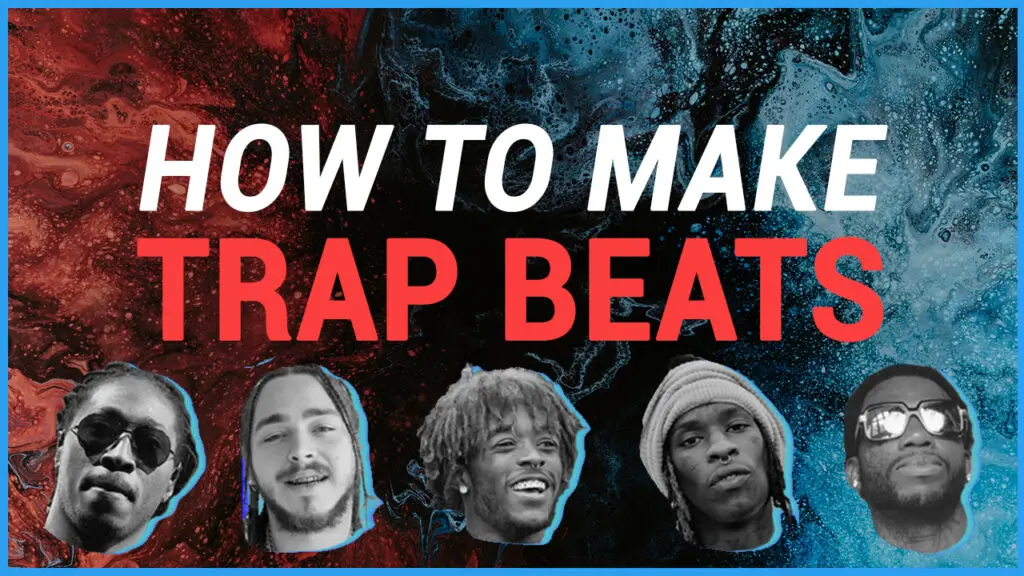 "What's the best way to learn how to make trap beats in 2022?"
Trap Beats
In 2022, trap music is still one of the most popular, influential music genres out there. Trap-influenced songs dominate the popular music charts, and this doesn't appear to be slowing down any time soon.
Trap is a sub-genre of hip hop, and usually consists of heavy 808 basslines and sharp, powerful drum loops. Trap production is also very popular with beginner producers, due to it's relatively easy structure and learning curve. In my opinion, learning to produce trap music is significantly easier than most other music genres.
"Trap" can also refer to a sub-genre of EDM, which usually consists of growling basses, searing synth leads and chopped vocals. To avoid any confusion, this article will be focusing on the hip hop sub-genre.
If you want to learn how to produce trap beats, it can seem very overwhelming. You might find yourself asking: "How do I actually make a drum loop?" or "Where do I find good 808 bass sounds?"
Making Original Trap Beats
The good news is that getting started making trap beats is actually incredibly simple!
In this article, we're going to walk through each step you need to take to begin creating your own trap beats, from making your first drum loop to sequencing instrumental melodies and chords.
We will look at each stage in the production process from a beginners perspective, so that you can instantly get started making your own trap bangers. So without further ado, here is our beginners guide to making trap beats in 2022. Enjoy!
---
How to Make Trap Beats
(Click to skip to a specific section)
1. Drums
2. Instrumental melodies / chords
3. Bass / 808
---
Before you start…
Before we dive into the production process, it's important to cover what you actually need to get started, including the software you'll use and extra equipment you might need.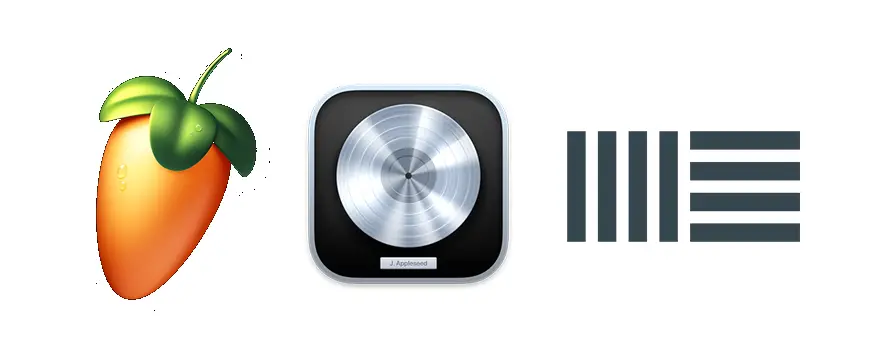 DAW (Digital Audio Workstation) – If you're just beginning your music production journey, it is absolutely essential you download a DAW. A DAW or "Digital Audio Workstation" is any digital software or device that allows you to record, edit and compose your audio tracks. DAWs come in many different forms. Most commonly they are used in the form of a single piece of computer software, and they are the primary program almost all modern producers use to create their music.
In this guide, I'll be using the DAW FL Studio, but you can apply this tutorial to any DAW. Click here for our full guide to choosing the right DAW for you.
MIDI Keyboard – One very common question we get asked is "do I actually need a MIDI keyboard to make trap music?" The answer is no, but it definitely helps. Using a MIDI keyboard will make it much easier to sequence and compose melodies and chords, as well as drum patterns. However, if you're on a tight budget, you can use your DAW for the time being.
Sample Packs – In the world of music production, a "sample pack" is usually a downloadable .ZIP file packed with .WAV audio files such as ready-made drum loops, basslines, instruments and more. Most major DAWs come with samples, but it's important you download some files of your own (particularly trap drum samples). Click here to view our rundown of the best FREE sample packs in 2022.
---
How To Make Trap Beats – Drums
Once you have your DAW, it's time to start laying down the drums. It's worth mentioning that you don't have to start with the drums when creating a trap beat, but it's usually the easiest way for beginners to learn.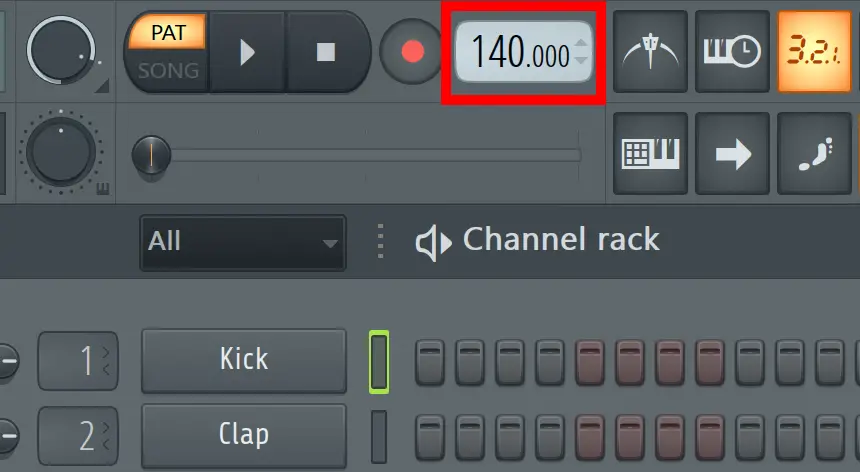 Firstly, set the BPM to around 140. This is an average tempo for a modern trap beat.
As a beginner, your first simple trap drum beat will be made of just 3 sounds: a kick drum, a snare or clap, and a hi hat. Find some trap drum samples and drag them into your channel rack / sequencer within your DAW.

By using the piano roll (or your DAWs equivalent), try creating a pattern that looks something like this (above image). This pattern will provide the basic structure of a trap drum loop.

From this point, it is easy to add variations to add more groove to the drum loop, making it more interesting for the listener. Try adding additional kick drums, snare hits or hi hats to your drum loop.
Now, try adding more drum sounds to your beat. You can try adding some percussion sounds to make the drum loop more unique. You can also try layering sounds on top of each other to create a more textured result.
---
Making an Instrumental Loop
After you have your own drum pattern, it's time to add an instrumental loop. This part of the beatmaking process allows you to get really creative.
Firstly, think about what type of instrument you want, and what vibe you want your beat to have. Are you going for a smoother, LA-style trap beat? Maybe try some smooth synth pad chords or a horn melody. Alternatively, maybe you're going for a harder, Playboy Carti type beat. In this case you may want to look for some more electronic sounds or even a distorted guitar sound. It all depends on your creative vision and the sound you want to create as an artist.
For this guide, let's keep it simple and create a dark piano melody.
In order to create this sound, we need some sort of virtual piano instrument. There are many free piano VST instruments out there online that can be used within any DAW. Simply download a free piano plugin of your choice, and you should be able to use the sampled piano sounds to create piano melodies and chord sequences.

In FL Studio, you firstly need to install the piano plugin within your DAW (here is our full guide for achieving this). Then load the plugin within FL Studio by navigating to Add in the top left options bar.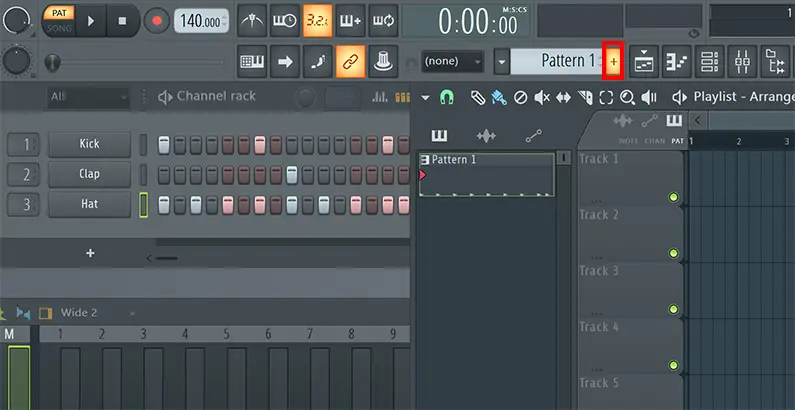 Before we create any piano melodies, create a new pattern for the piano instrument (shown above).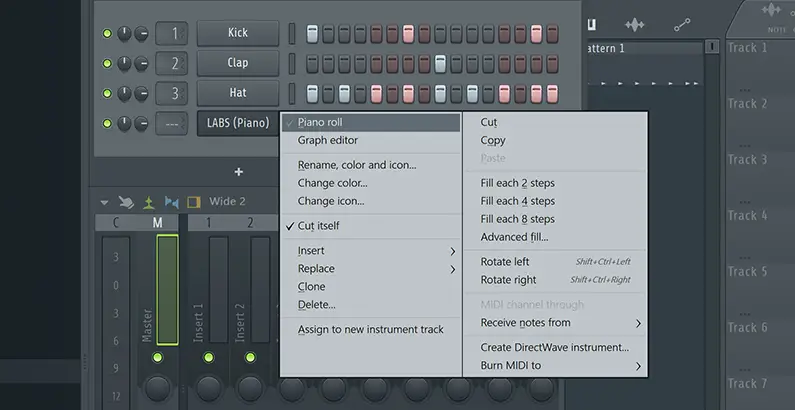 Now, right-click the plugin within the channel rack (shown above) and click Piano Roll.
Within this module you can sequence your own melodies. This part of the production process is significantly easier with a MIDI keyboard, however if you're still learning the ropes it is not essential.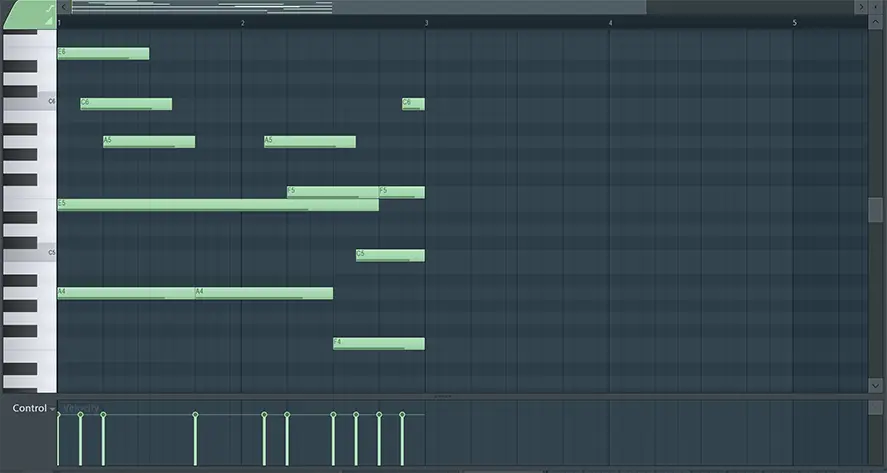 Try creating this piano sequence in your piano roll (remember this method applies to any DAW). If you have no knowledge of music theory, that's okay. The piano roll makes it very intuitive to experiment with new melodies, even as a complete beginner.
From here you can begin experimenting with other sounds. There are hundreds of free VST plugins out there, from realistic, virtual guitars to fully-featured synthesizers.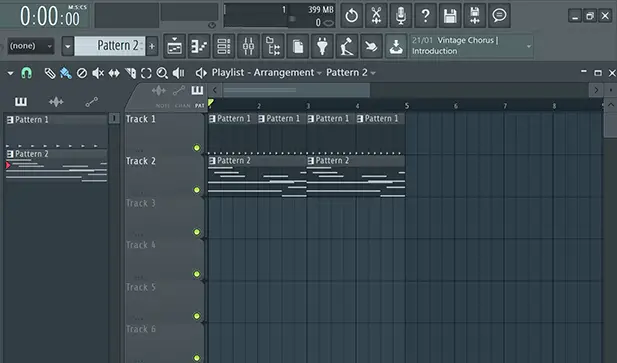 If you are using FL Studio, layer the drums and piano on top of each other by firstly selecting the correct pattern in the playlist sidebar, then dragging it along the main playlist section (shown above).
---
Making a Trap Beat – Bass
The third layer of your beat will be the 808 bassline.
It goes without saying that the bassline is one of the most crucial parts of a modern trap beats.
To find an 808 sound, you can either look through your DAW's stock plugin presets and sounds, or download an 808 plugin. I would personally recommend Subdivine Lite, as it offers fantastic sound quality and is also free!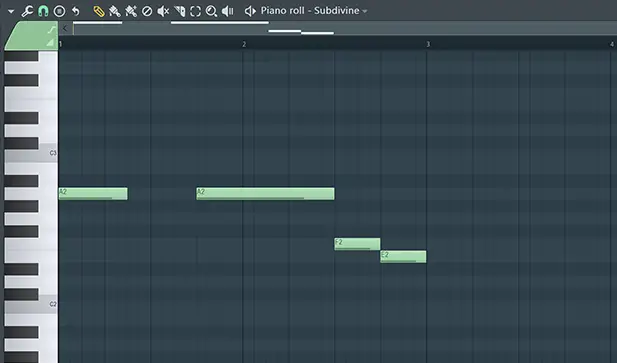 Like before, load your 808 plugin into your DAW and open the piano roll. For more trap beats, the 808 bassline should be kept relatively simple so as to not overcomplicate the beat.
Also, it is essential your 808 bassline is in the same key as the rest of your beat. There is nothing worse than an out-of-key 808 bass.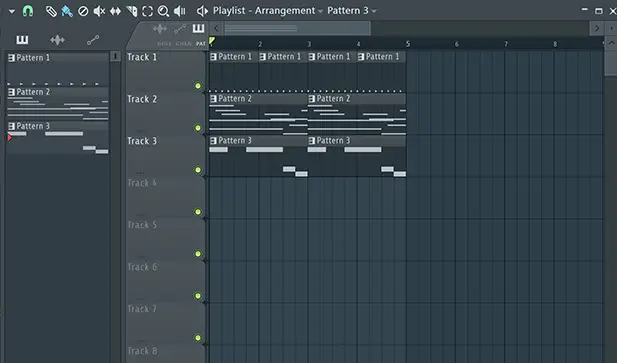 Finally, layer the 808 bassline over the drums and instrumental loop. At this point you should have the foundations of your first trap beat!
---
Where do I go from here?
So, you have the fundamental elements of your beat. Now it's time to improve the beat by adding more layers, as well as expanding the structure of the beat.
If you are an FL Studio user, you should check out our free guide to making a beat in FL Studio. This guide includes many of the next steps needing to create professional-sounding beats.
"But what layers should I add next?"
It's completely up to you! Music production is an incredibly creative process, and it's your job to think of unique ways to inject your creativity into your beats. For example, you can add dreamy 80's pads, acoustic guitar chords, old jazz samples, the list is literally endless.
So think outside the box, and get creative. And remember, your beats will probably suck at first! The most important thing is be keep practicing, be consistent and most important of all, have fun.
Good luck!
---

HOW TO MAKE TRAP BEATS 2022: Similar Articles
Top 8 Trap Sample packs (100% Royalty Free 2022)
How To Sell Beats Online | The ULTIMATE Guide (2022)
10 Music Production Tips + Tricks you NEED to know in 2022